10+ Boutique Honeymoon Stays In The Mountains For You!
Picking a honeymoon destination? While a lot of couples prefer the beach, we find some magic in the mountains. In India, there are amazing boutique hotels in the mountains that can make you fall in love. A good honeymoon hotel will have all the luxury basics from stylish décor, infinity pools, white sand beaches, ocean views relaxing spa treatments, and amazing food. But it's easy to get overwhelmed with the plethora of choices. That is why, we've created a list of amazing boutique honeymoon stays in the mountains that you can pick from!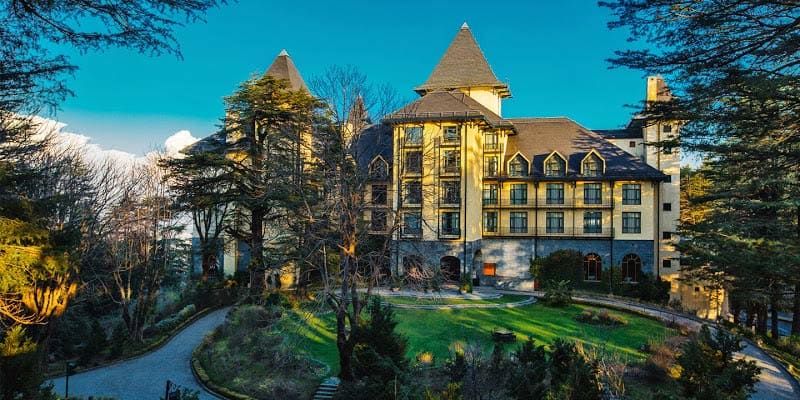 Perched majestically amidst the rugged grandeur of the Himalayas, Wildflower Hall stands as a testament to elegance and serenity. Once the residence of Lord Kitchener, this timeless sanctuary has been meticulously transformed into a haven where opulence and natural beauty converge. While this is a boutique hotel, it's an Oberoi resort so expect all the luxury of a 5-star with amazing personalized service here!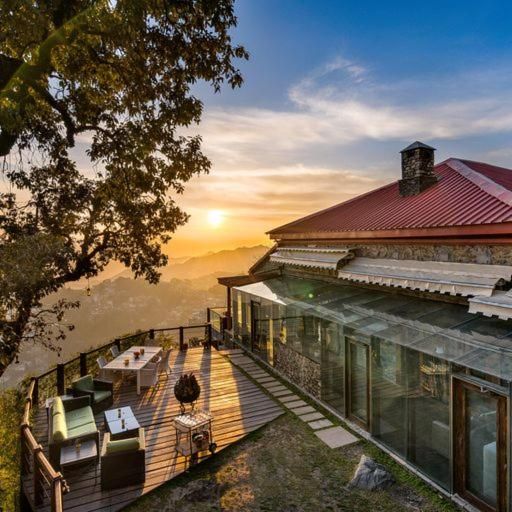 A wooden log cabin in the midst of snow-clad mountains, sounds romantic? Rokeby Manor in Landour offers you much more than just that! Book your log cabins for your honeymoon and enjoy barbecues, hot tubs, and endless cups of hot chocolate snuggled together.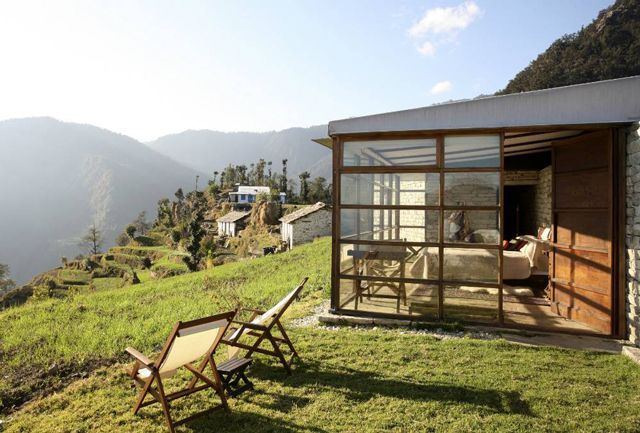 This stunning hill resort effortlessly captures the essence of its enchanting surroundings. With a perfect blend of traditional charm and contemporary architecture, it stands as a testament to harmonious design. Perched gracefully at an elevation of 8,000 feet, this is a perfect honeymoon resort where you want to break away from daily life and immerse yourself in nature!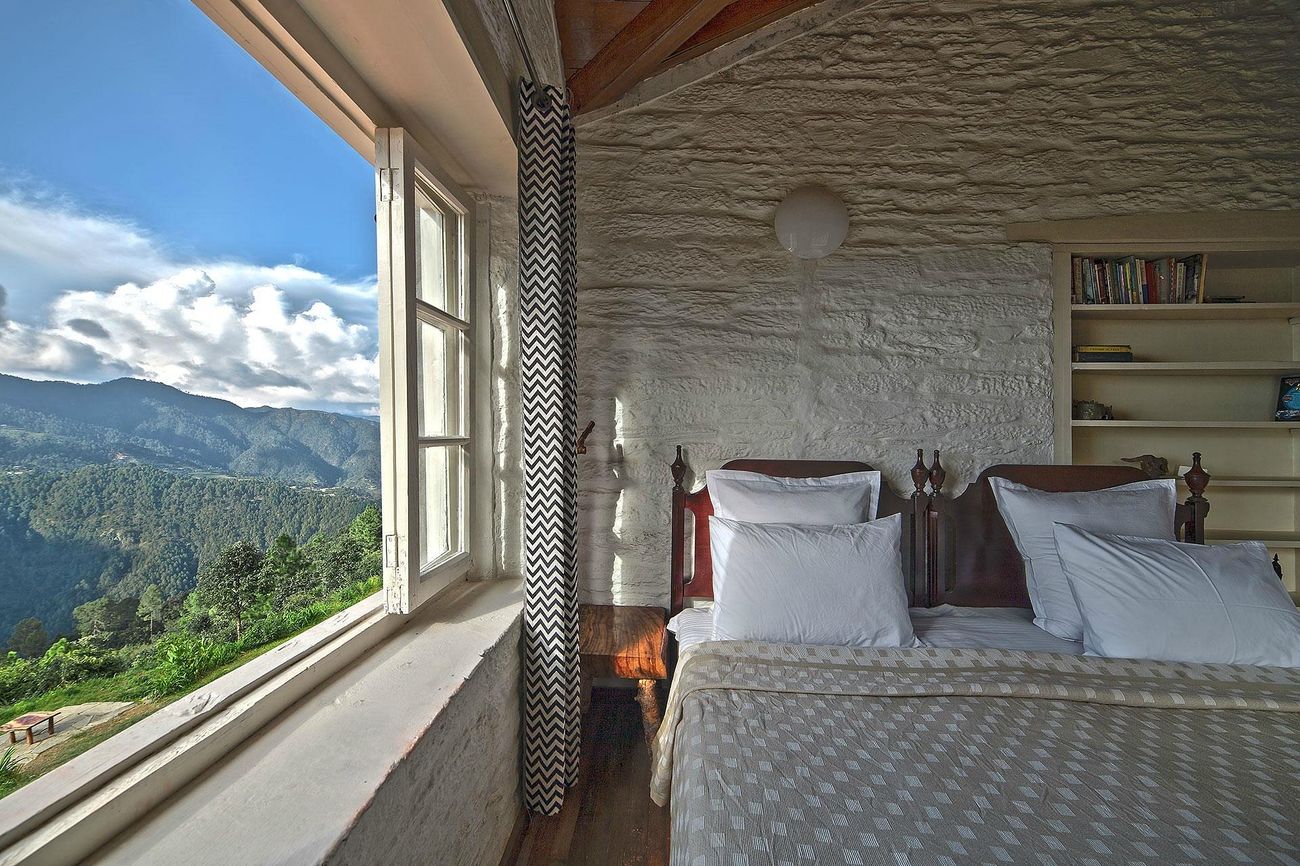 Nestled in the tranquil embrace of Bhimtal, The Jilling Terraces weaves a tale of love and luxury. Originally built in 1933 by a Sanskrit Scholar as a testament to his Polish wife, this enchanting estate has been transformed into a boutique resort, offering a haven of indulgence for discerning travelers. Immerse yourself in nature's masterpiece as you witness the awe-inspiring vistas of majestic mountains and lush greenery that surround you. The beauty of the mountains!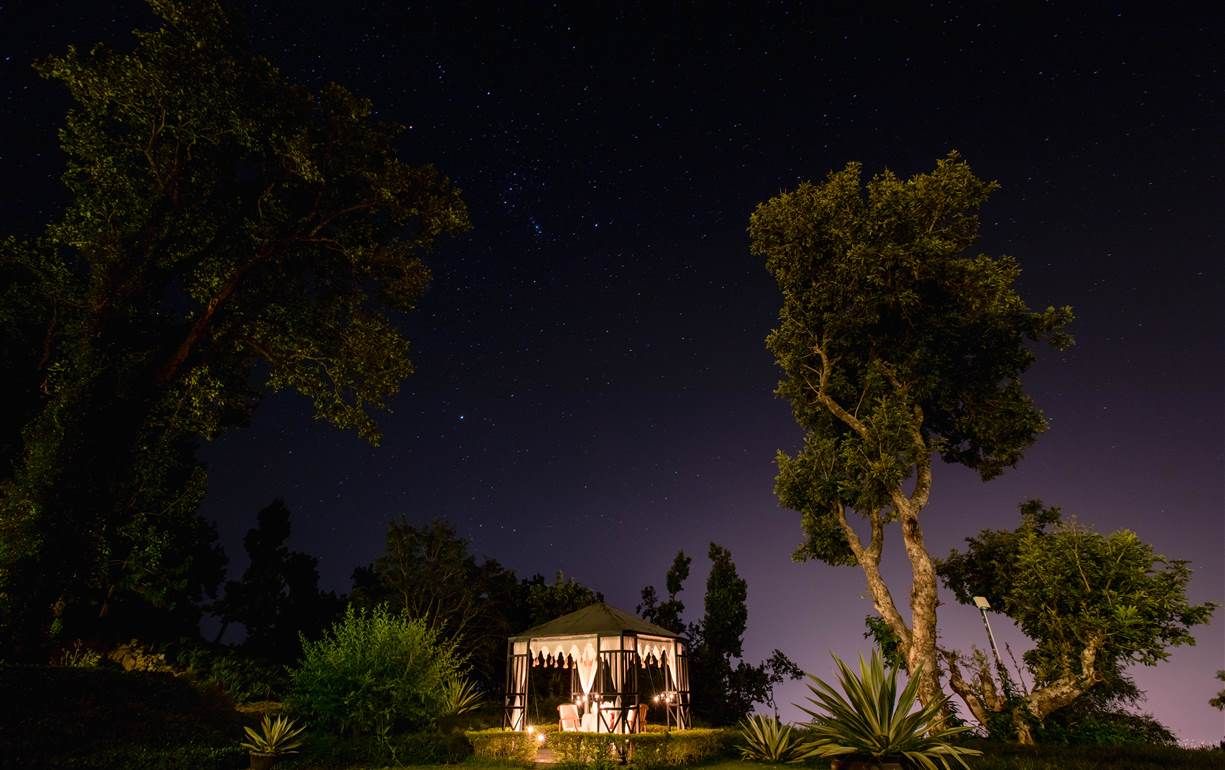 Looking for a wellness honeymoon? This is the resort to say yes to! Formerly the majestic abode of the Maharaja of Tehri-Garhwal, this awe-inspiring edifice has evolved into a sanctuary of sublime serenity. Nestled in close proximity to the sacred cities of Haridwar and Rishikesh, embraced by the verdant embrace of Sal forests, and graced by the presence of the nearby Ganges, Ananda has an extraordinary journey of transformation planned for all its guests. It transcends boundaries, seamlessly blending the ancient wisdom of Ayurveda, Vedanta, and Yoga from India's heritage with cutting-edge international wellness practices. Breathe in the calm and breath out the stress!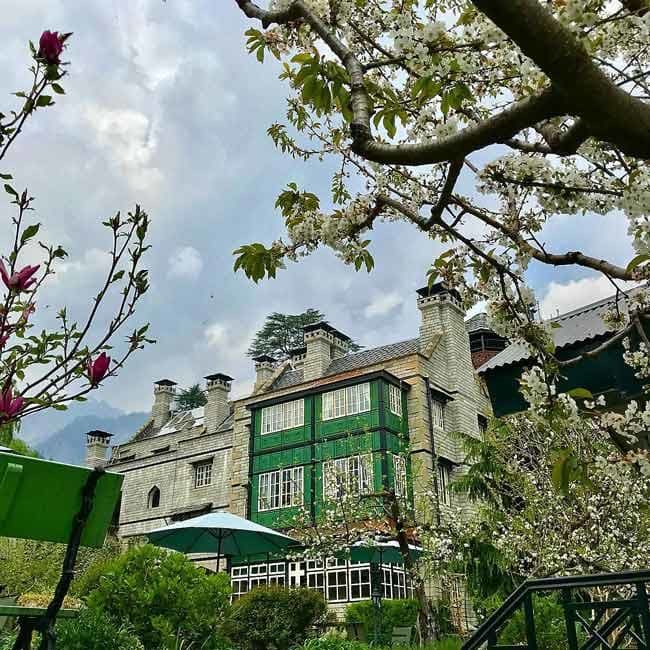 Think of a private boutique resort, amidst enchanting apple and cherry orchards, The Himalayan is a Victorian-style luxury resort, perched at an impressive elevation of 2,003 meters. Embraced by snow-capped peaks and cascading waterfalls, the cozy cottages exude intimacy and charm. From the balconies, soak in breath-taking vistas of the mesmerizing Manali area. You can indulge in captivating activities, from angling, camping, and jeep safaris to skiing, spa indulgence, and invigorating treks. A fun-filled mountainous honeymoon!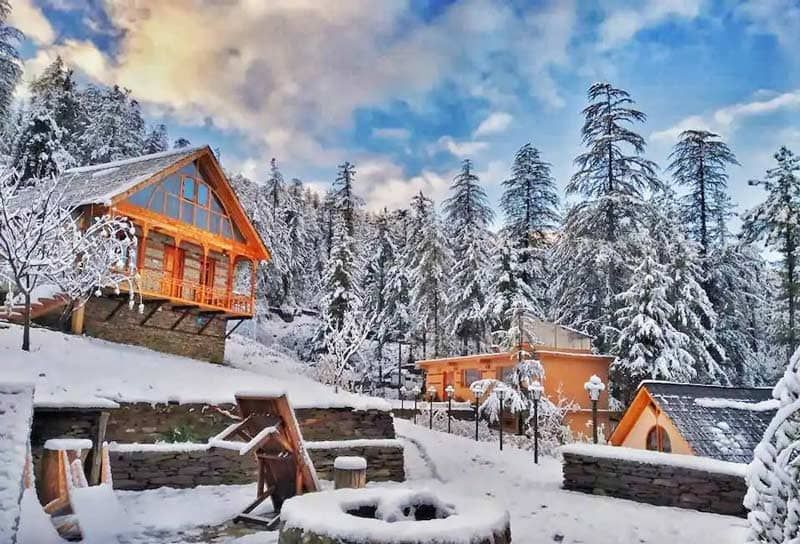 Nestled in a serene village near Fagu, a mere 27 kilometres from Shimla, this delightful retreat is cocooned within a picturesque apple orchard. Witness the ethereal spectacle of the sun ascending behind majestic mountains, adding a touch of romance to this idyllic haven. They have only two bedrooms so its as private as you want!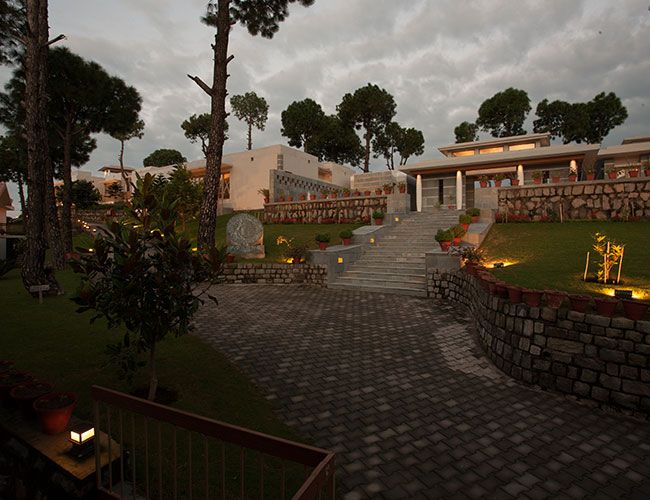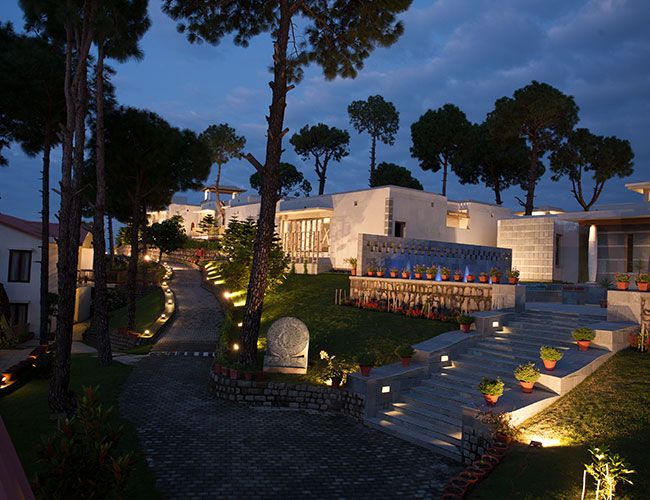 This one is a great resort for couples who are looking for boutique hotels where luxury meets tranquillity, and every moment is crafted to indulge your senses. So think, amazing spas, tantalizing regional delicacies, swimming in infinity pools – Moksha has all this and more. So if you've had a crazy wedding week and are looking to just unwind this is the place!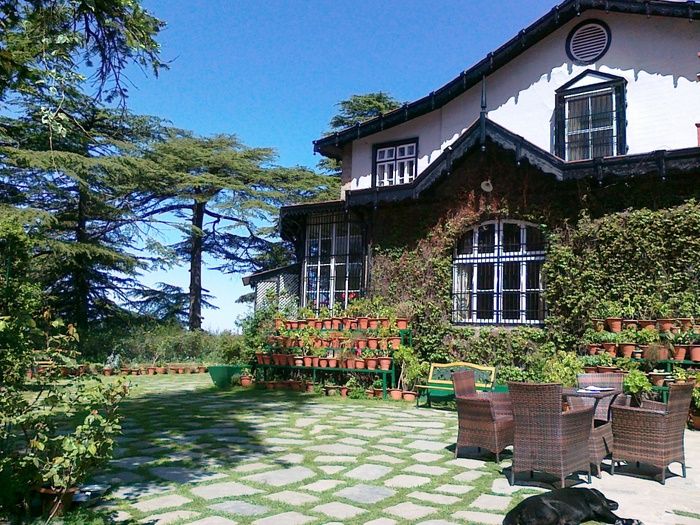 Chapslee is a honeymoon treat, undisturbed by mobiles, the Internet or TV for honeymooners. One of the oldest houses in town (1835), the walls are festooned with swords and sabres, Raj-era paintings, and embroideries. The bedrooms are immensely comfortable and the suite is spoiling sumptuous. The sitting room is in hunting-lodge style; the garden is smothered in nasturtiums. It's more English than England, a flawless snapshot of another age!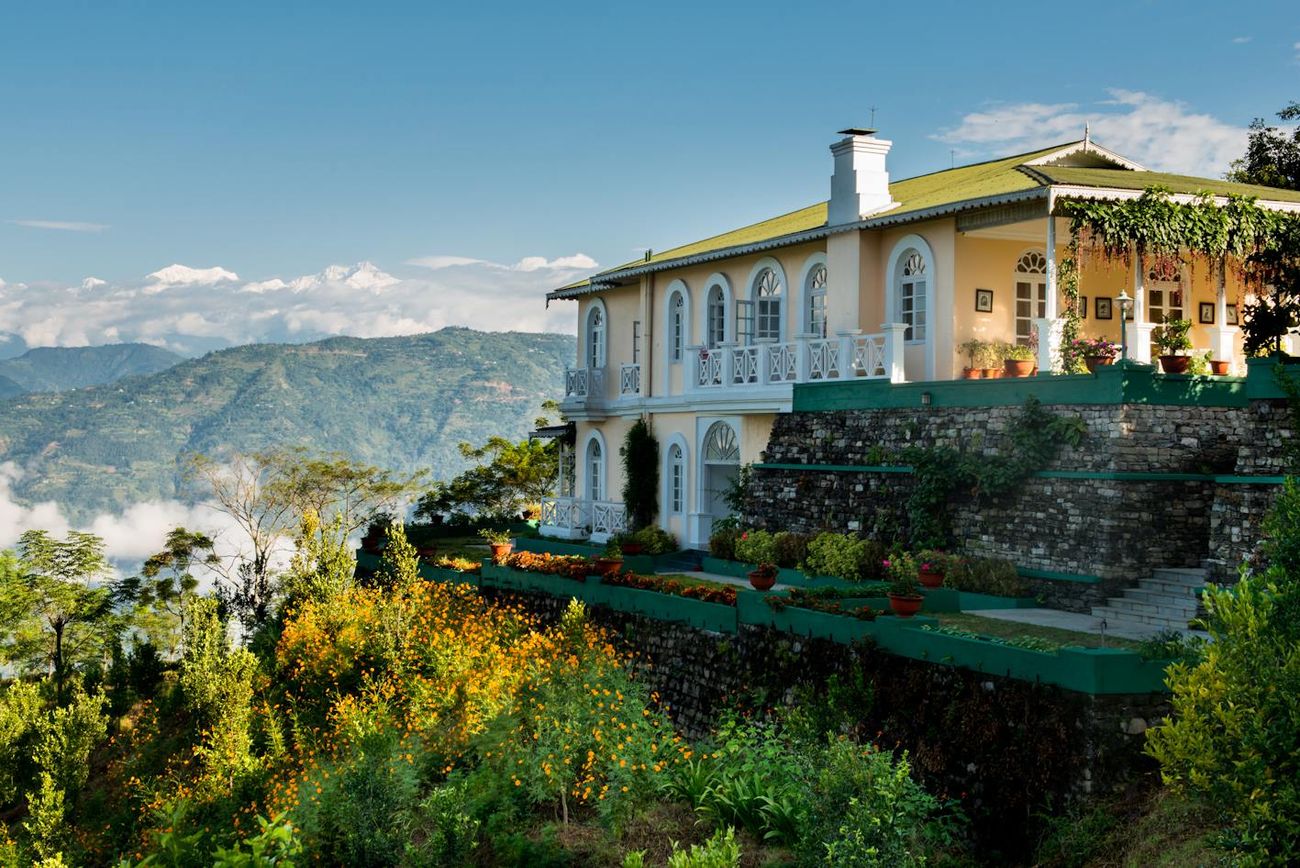 Picture Courtesy: Vasco Travels
There are few experiences as deeply satisfying as a perfectly brewed cup of tea on your honeymoon with your hubby. But when that cup is accompanied by a glorious view of the world's third-highest mountain peak, the experience is elevated to another level. All eight of the casually elegant suites of the Glenburn Tea Estate and Boutique Hotel boast spectacular views of the Kanchenjunga. Spend a night at the rustic lodge and wake up to the sounds of hornbills and wild geese. Your host Jenni will attend to every whim: a steaming hot pot of Darjeeling 'bed tea' is produced each morning, and a cold glass of freshly squeezed lemonade is magicked up on a day hike. The estate's award-winning teas are also available to buy, so the next time you feel the need to get away, all you need to do is turn the kettle on!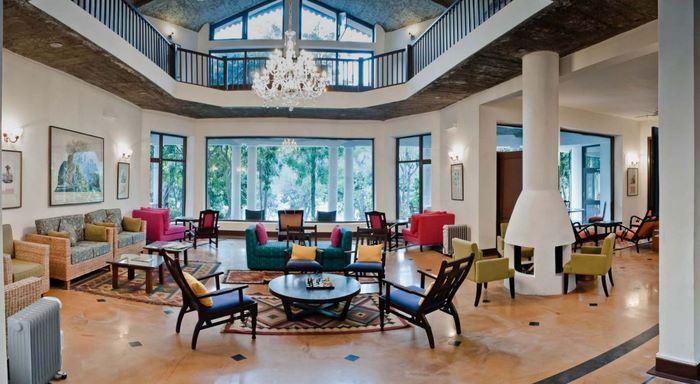 Picture Courtesy: Plushescapes.com
Set in a litchi and mango orchard at the Maharajas of Tehri Garhwal, this picturesque hotel sits on the banks of the Ganges. With a garden of tropical plants, full of rare birds and butterflies, the property is known for its spiritual and holy influences. Head to their Ayurveda Spa and be sure to try the rejuvenation and massage programs on offer. With 14 rooms, each named after a holy water body; one is assured to attain honeymoon nirvana at this establishment.
So which one would you pick?
Also check out, Best Places to Honeymoon in India In 2023
How Much Will A Honeymoon To See The Northern Lights Cost You?