50 Amazing Honeymoon Experiences Across The World!
A cure to all wedding blues – a spectacular honeymoon! We believe that more than the location and how exotic it is, what do exactly do there makes the honeymoon more special. Apart from the usual touristy attractions and 'honeymooning', you want to include some adventure and life-changing experiences to make your honeymoon memorable. And who better than us to make a list for you and make that task a piece of cake? We've listed out 50 amazing honeymoon experiences across the world that will take your honeymoon to the next level!
Ride Hot-Air Balloon In Cappadocia, Turkey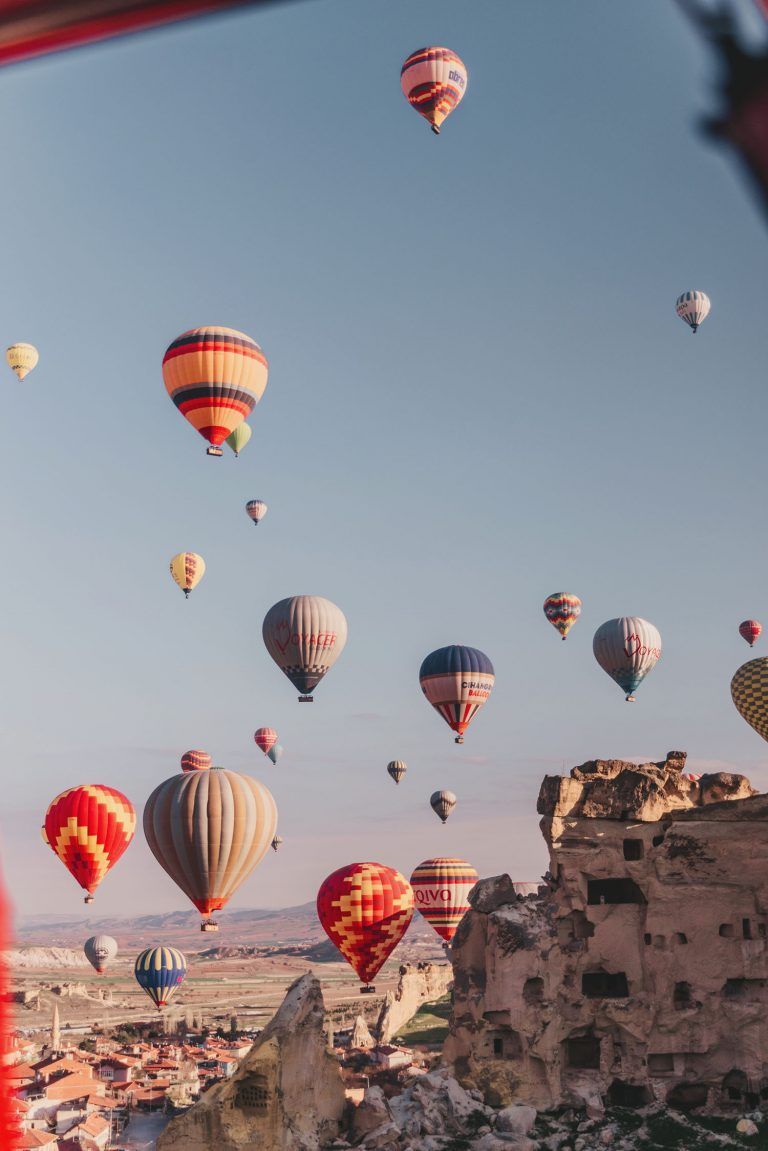 If you are honeymooning in Turkey, there is nothing better than to kick-start your morning with a hot-air balloon ride at Cappadocia. The ride takes you above a volcanic landscape, giving you a ride like you've never seen before!
Enjoy A Hot Spring Bath In Blue Lagoon, Iceland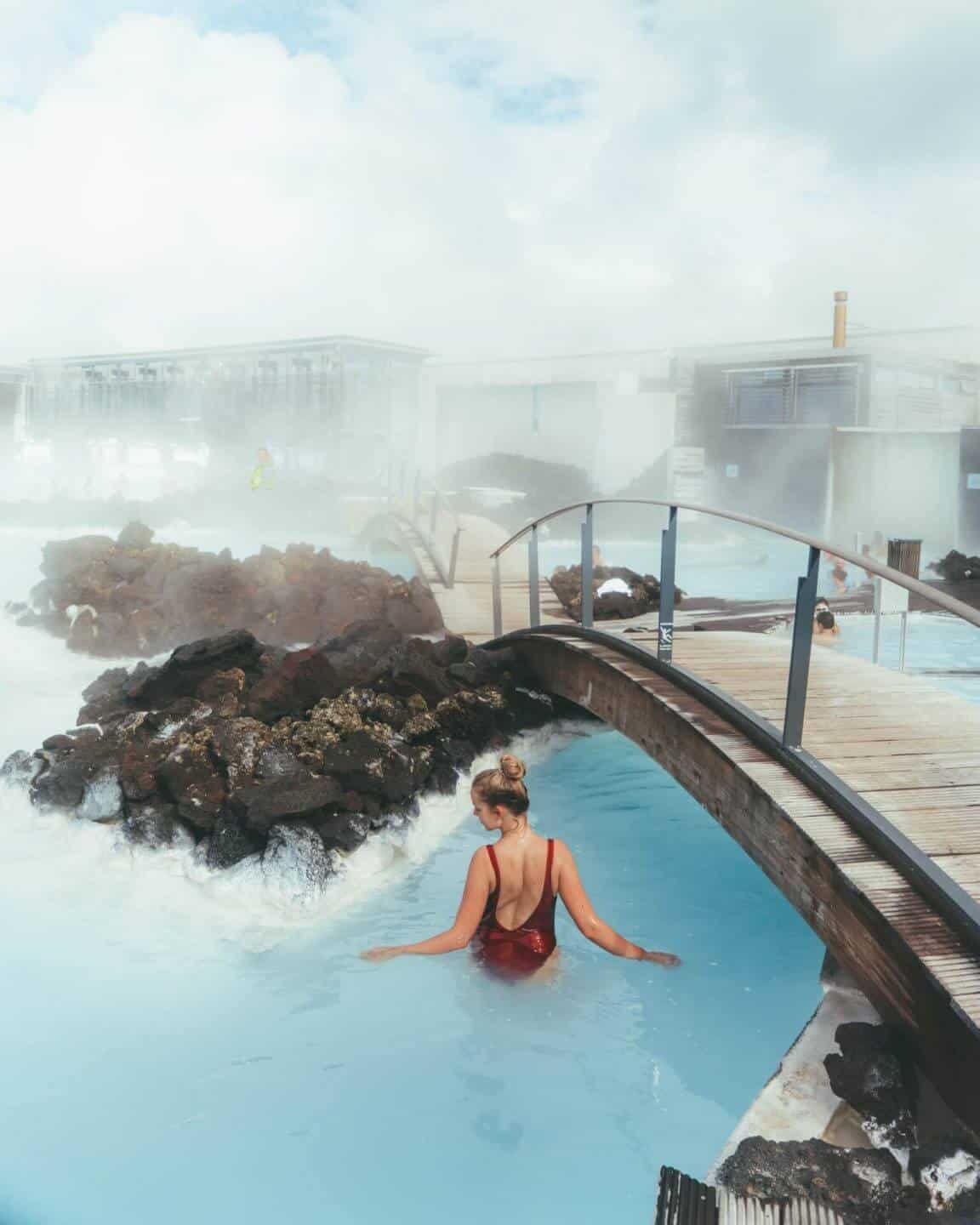 Image via Pinterest
Want a geothermal spa on your honeymoon? The Blue Lagoon is located in a lava field, so as the steam is released from its blue waters, it looks nothing less than a dream paradise.
Get Closer With A Waltz Class In Vienna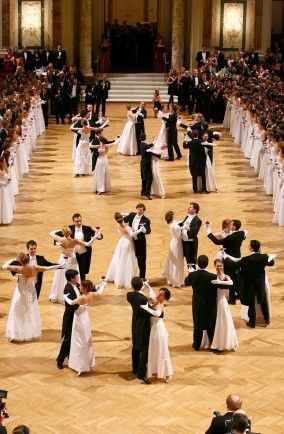 Image via Pinterest
Nothing like a dance class to spice things up on a honeymoon! If you are at Vienna you can sign up for a waltz class or even go waltzing at dance studios if you already know how to.
Stay In A Glass Igloo Watching The Northern Lights In Finland!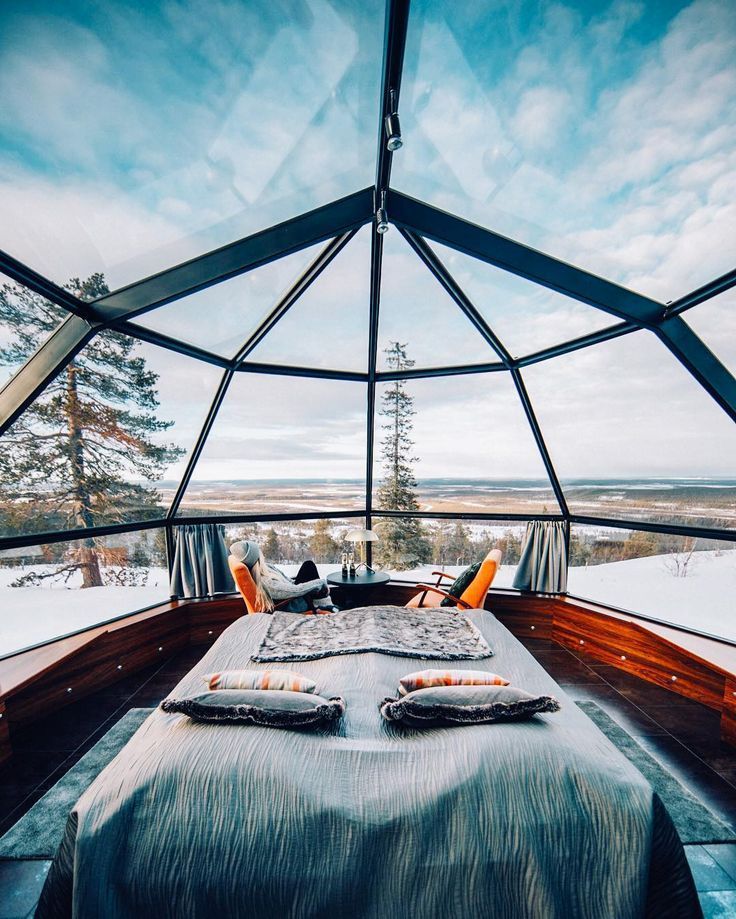 Image via Pinterest
Northern Lights obviously is found in many people's bucket list, but watching Aurora Borealis right from the comfort of your bed, in a luxurious glass igloo with your partner next to you is an experience to cherish!
Adventure On at Masai Mara, Kenya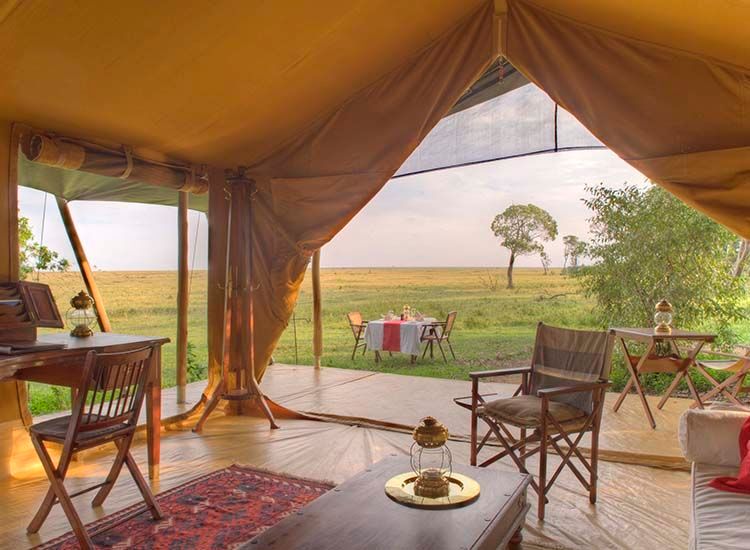 Image via Pinterest
Take a cue from Alia and Ranbir's trip and book your honeymoon to Kenya! Right from game viewing to luxurious glamping experiences, you have everything sorted if you are a wild child.
Hop On A Romantic Cruise On The French Riviera!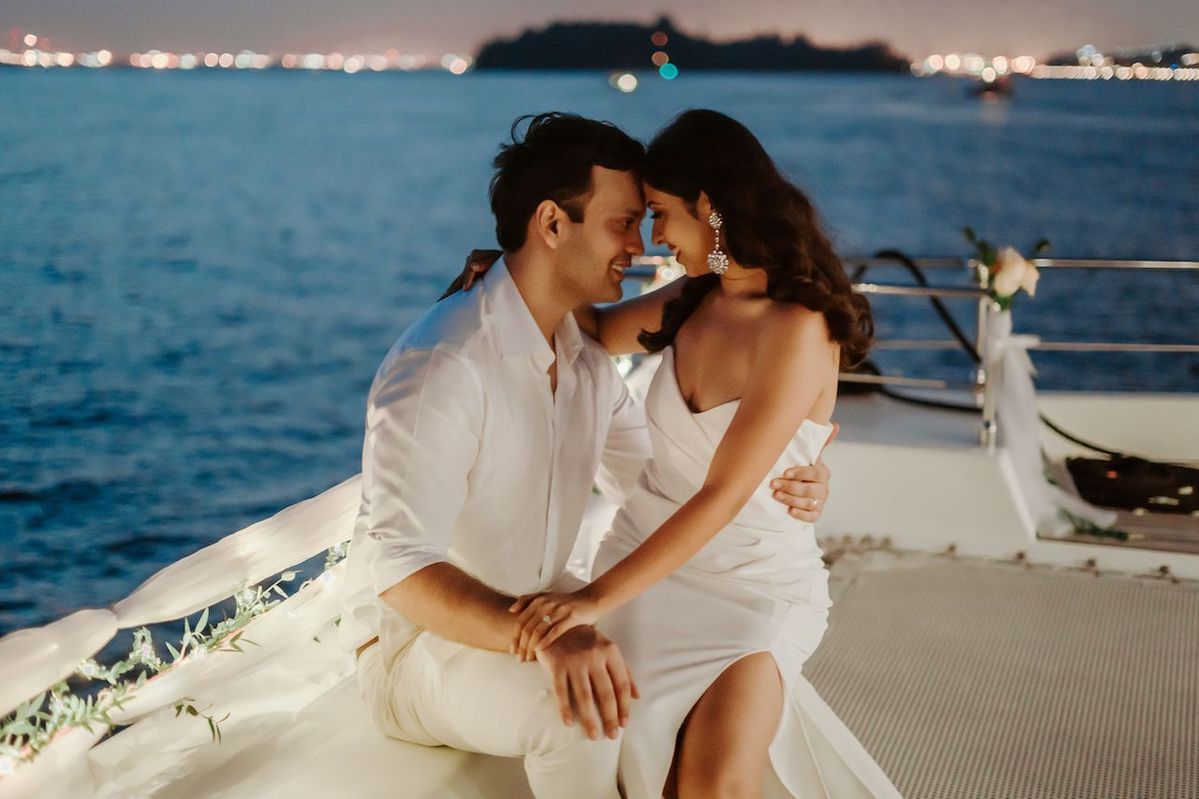 Image via Tanvi and Raghav
Visit Nice, France and climb up to La Colline du Château to enjoy the Mediterranean views on your French Riviera cruise!
Take An Italian Cooking Class In Naples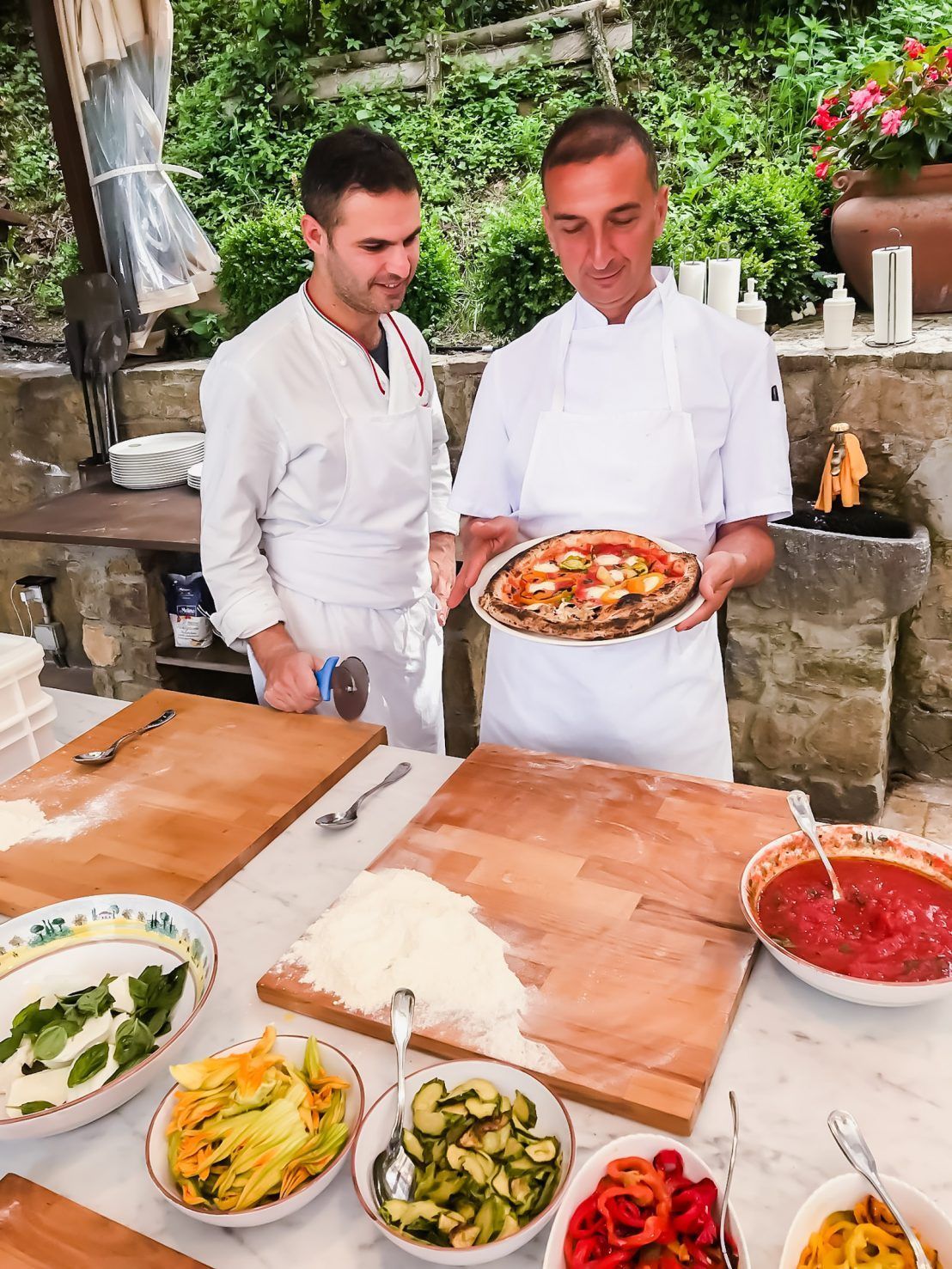 Image via Pinterest
Nothing like cooking sweet nothings with your partner in tow! Book a romantic cooking class with wine and all the fanfare at Naples and you will have the time of your life.
A Dreamy Train Ride Aboard The Royal Scotsman, Scotland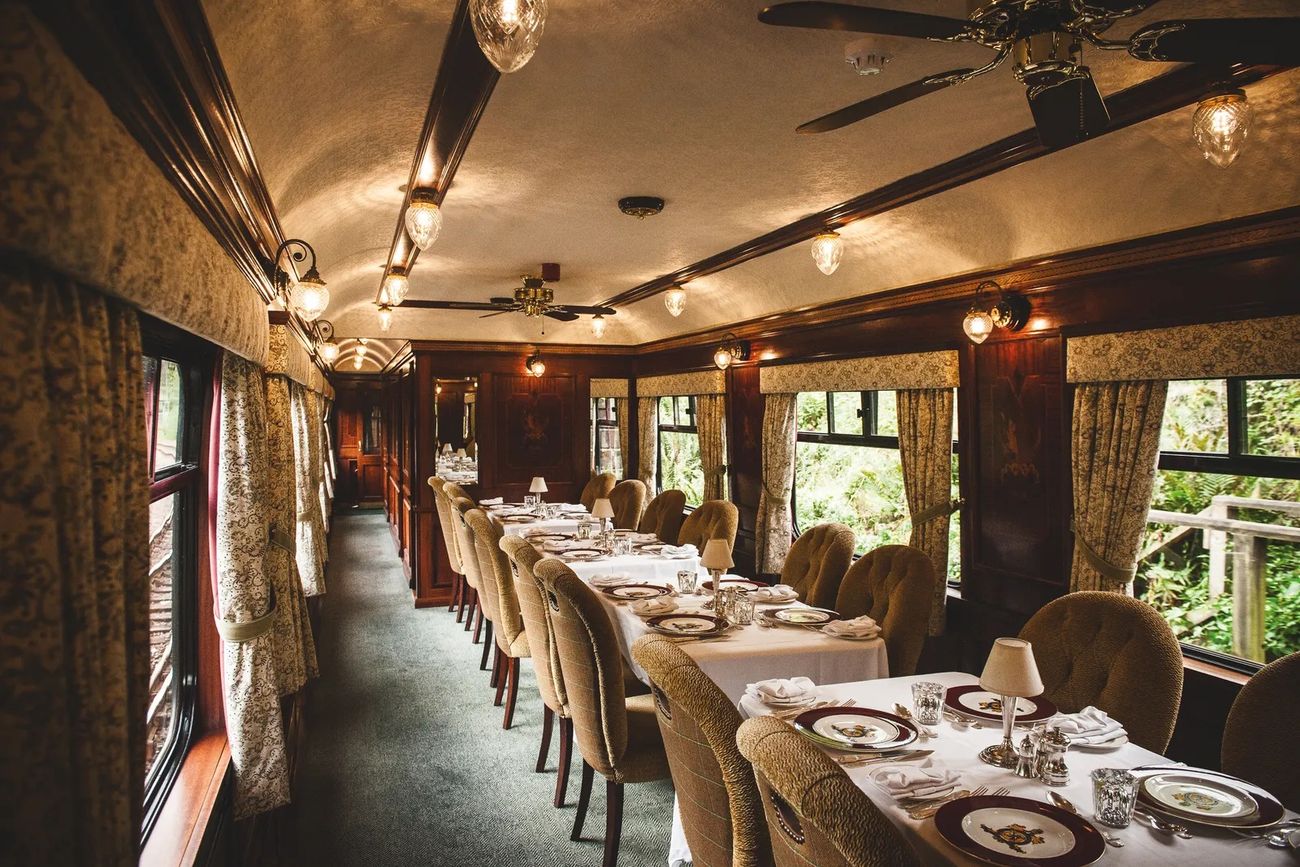 It's about the journey, not the destination, right? Especially on your honeymoon. With only 40 guests on board, the train circumnavigates the heart of the Scottish Highlands, passing such landmarks as the Kyle of Lochalsh and Cairngorms National Park. There's even a dedicated spa carriage, where the specialists are trained to synchronize their motions with the natural lilts and tilts of the train. If that's not luxury honeymooning, we're not sure what is.
Explore The Marine Wonderland In The Great Barrier Reef, Australia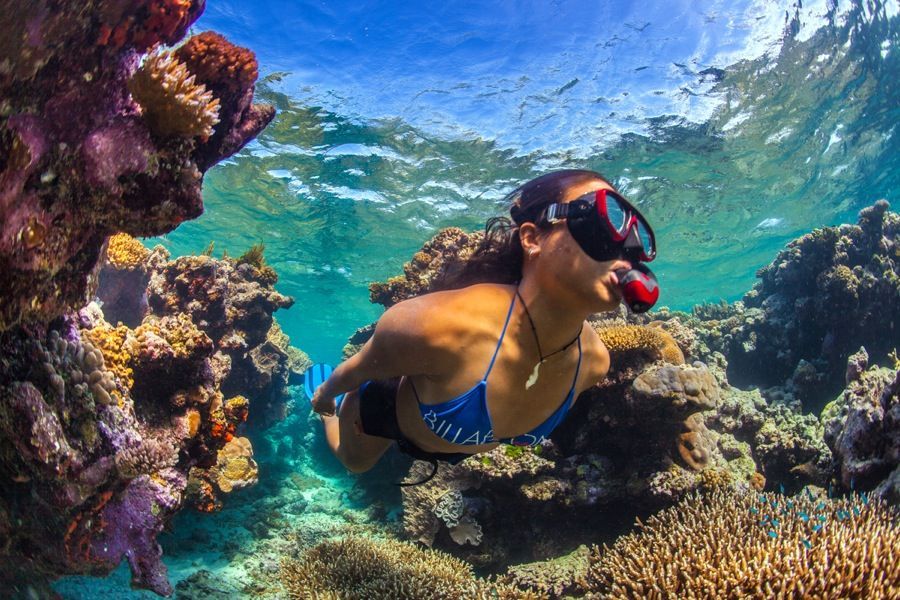 Image via Pinterest
Dive into the most beautiful marine world at the GBR with your partner. Spread across an area of 2,300 km, this marine wonderland consists of over a thousand reefs and hundred islands.
Indulge In A Couple's Massage Therapy At Turks And Caicos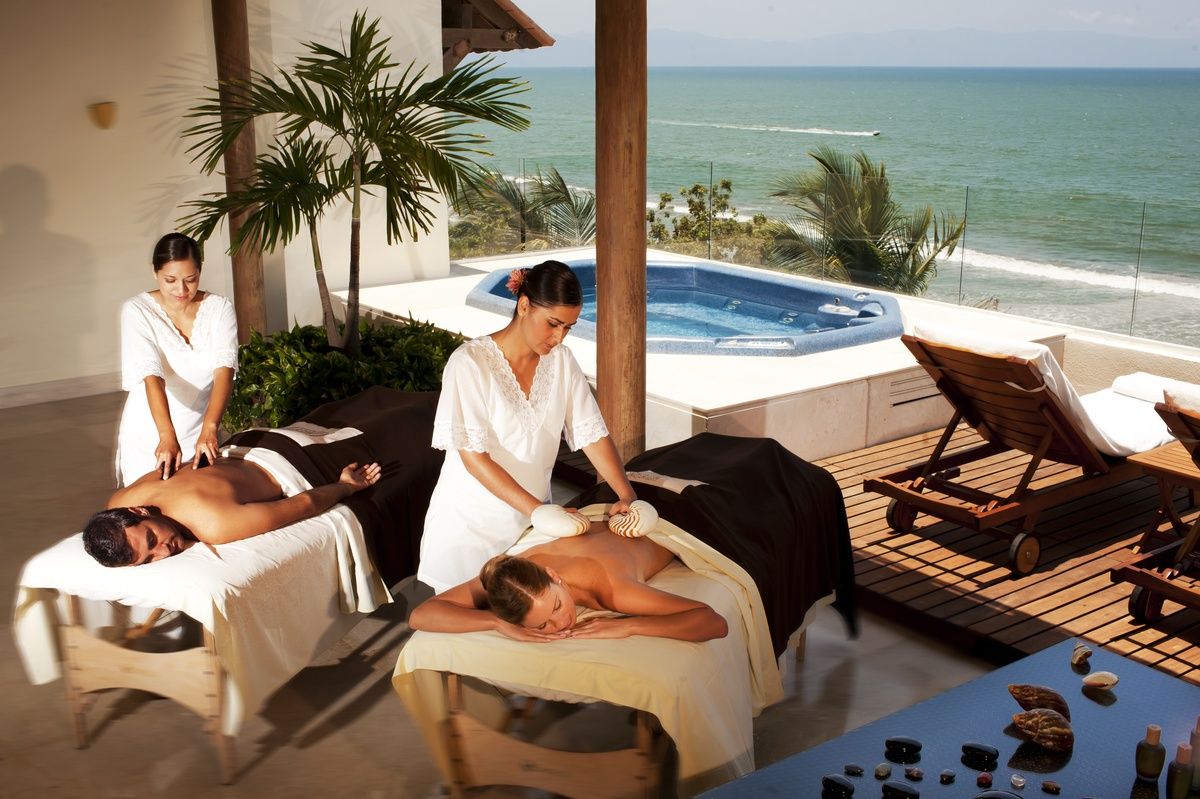 Image via Pinterest
An outdoor Jacuzzi garden, Japanese baths and double massage rooms at the COMO Shambhala Retreat, Parrot Cay at Turks and Caicos is such a relaxing way to enjoy your honeymoon with your partner!
Stay In A Magical Treehouse In The Amazon Rainforest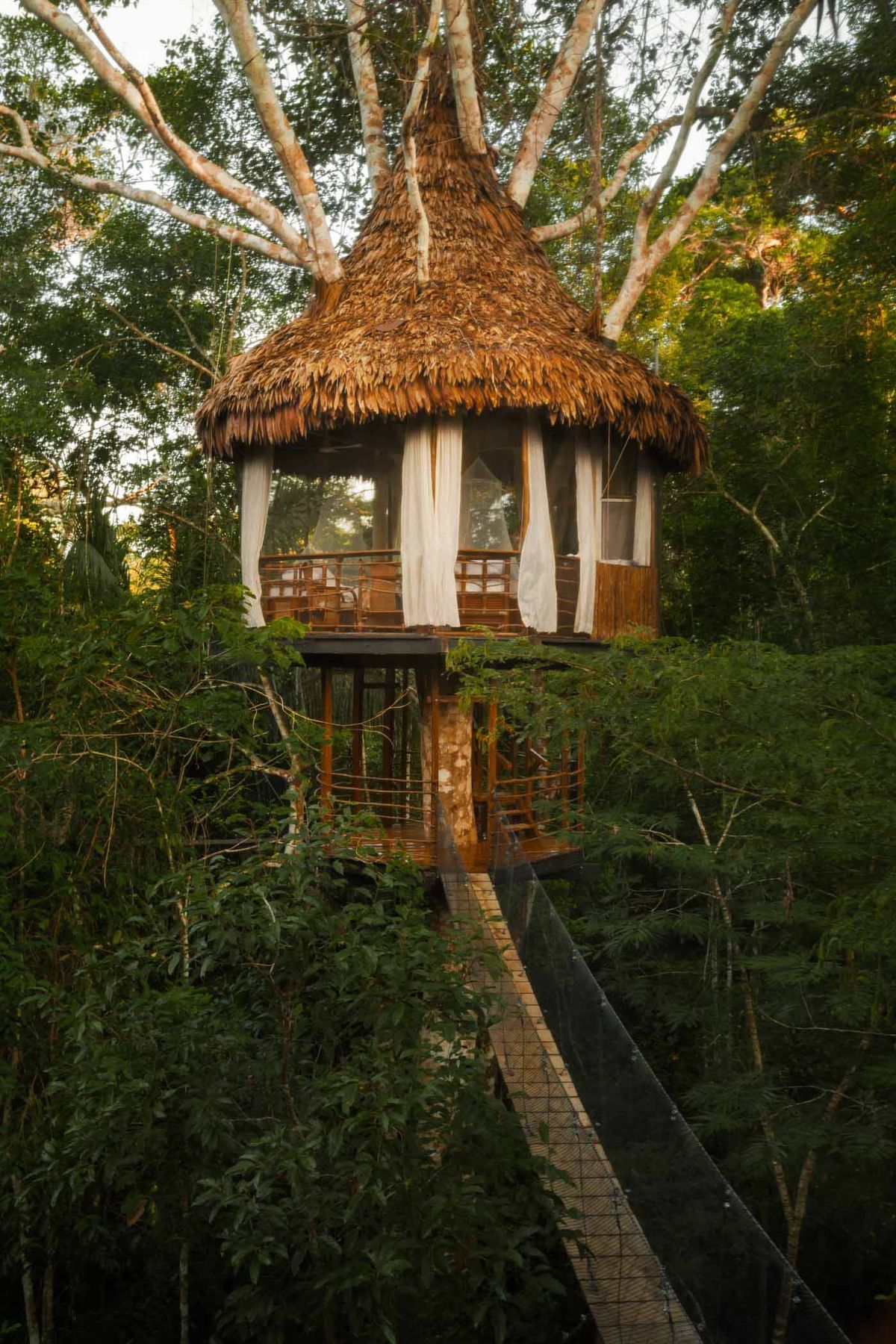 Image via Pinterest
How romantic and secluded will that be? The Amazon rainforest is one of the most biodiverse regions on the planet, and staying in a treehouse offers a chance to be immersed in the natural beauty of the forest while still having the comforts of traditional accommodation.
Say Yes To A Date Night At St. Moritz In Switzerland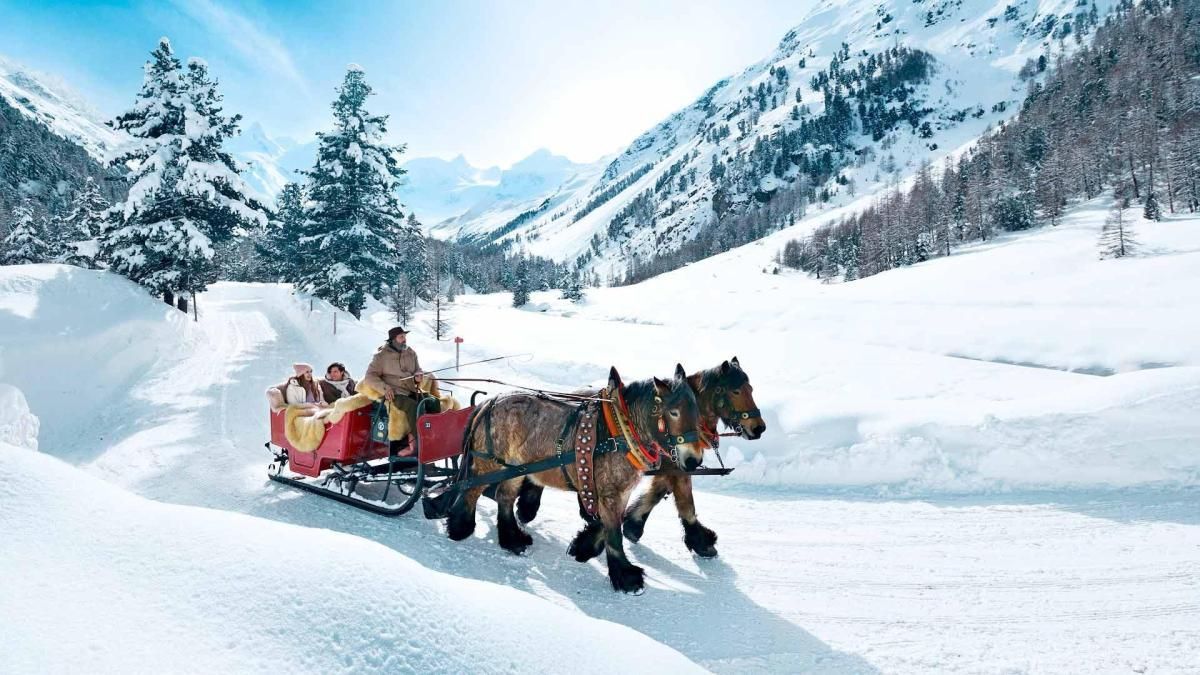 Image via Pinterest
A horse-drawn carriage awaits you to whisk you away to the restaurant of your choice at St Moritz! Dress up in your fine finery and enjoy your romantic date night.
A Romantic Picnic in Salzburg, Austria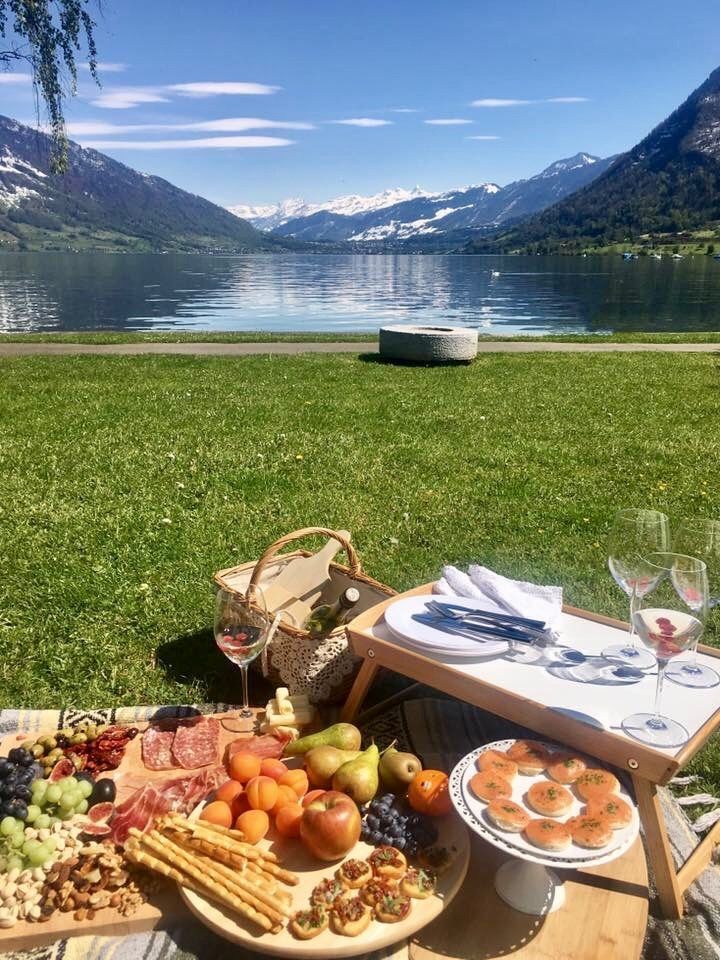 Image via Pinterest
Enjoy the stunning views of Austria with a picnic basket. A picnic is one of life's simple pleasures, especially if it is shared with the one you love. Its budget friendly as well as such a wonderful experience!
Take A Once-In-A-Lifetime Walk On The Black Beaches Of Iceland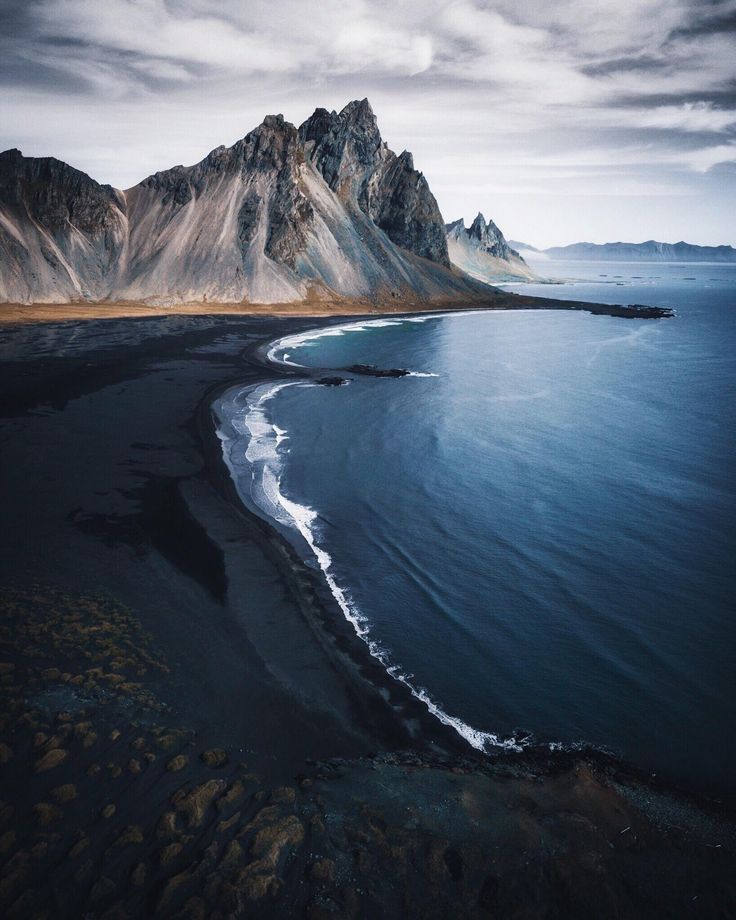 Image via Pinterest
Not every experience has to be something adventurous. Something simple as taking a walk on one of the most unique beaches in the world, like the black beaches of Iceland is a memory for a lifetime!
Take A Helicopter Ride To Milford Sound, New Zealand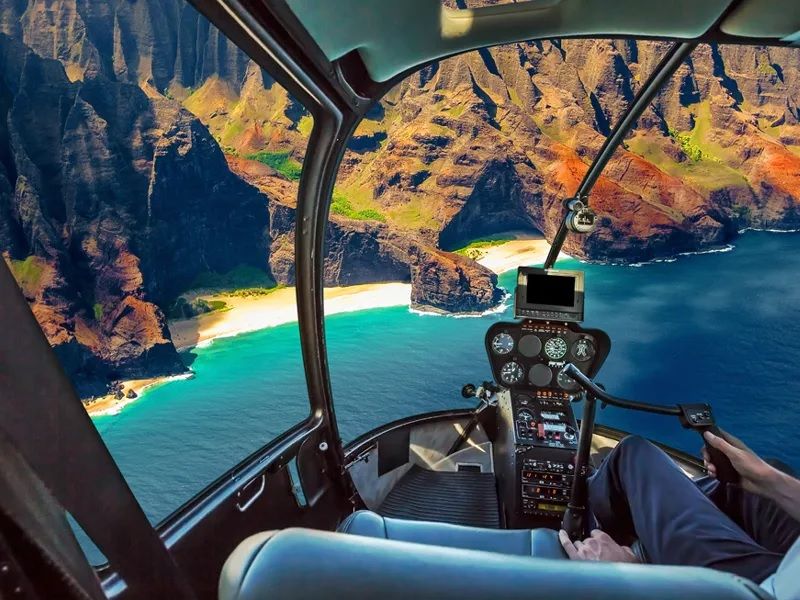 One of the "eight wonders of the world" as Rudyard Kipling once called it, Milford Sound is absolutely breath-taking, with spectacular forest-covered mountains, dramatic fjords and endless waterfalls, some of which plunge 3,300 feet to the dark sapphire waters below. The helicopter flight includes a glacier landing on Mt. Tutoko.
Quick WMG Tip –  tell them it is a honeymoon experience so you may get a free upgrade to front row seats without having to pay for the premium seats so do keep that in mind or maybe, they will include some extra spiff, video or even a champagne toast for this experience.
Go For An Exotic Lunch At The Underwater Restaurant At Maldives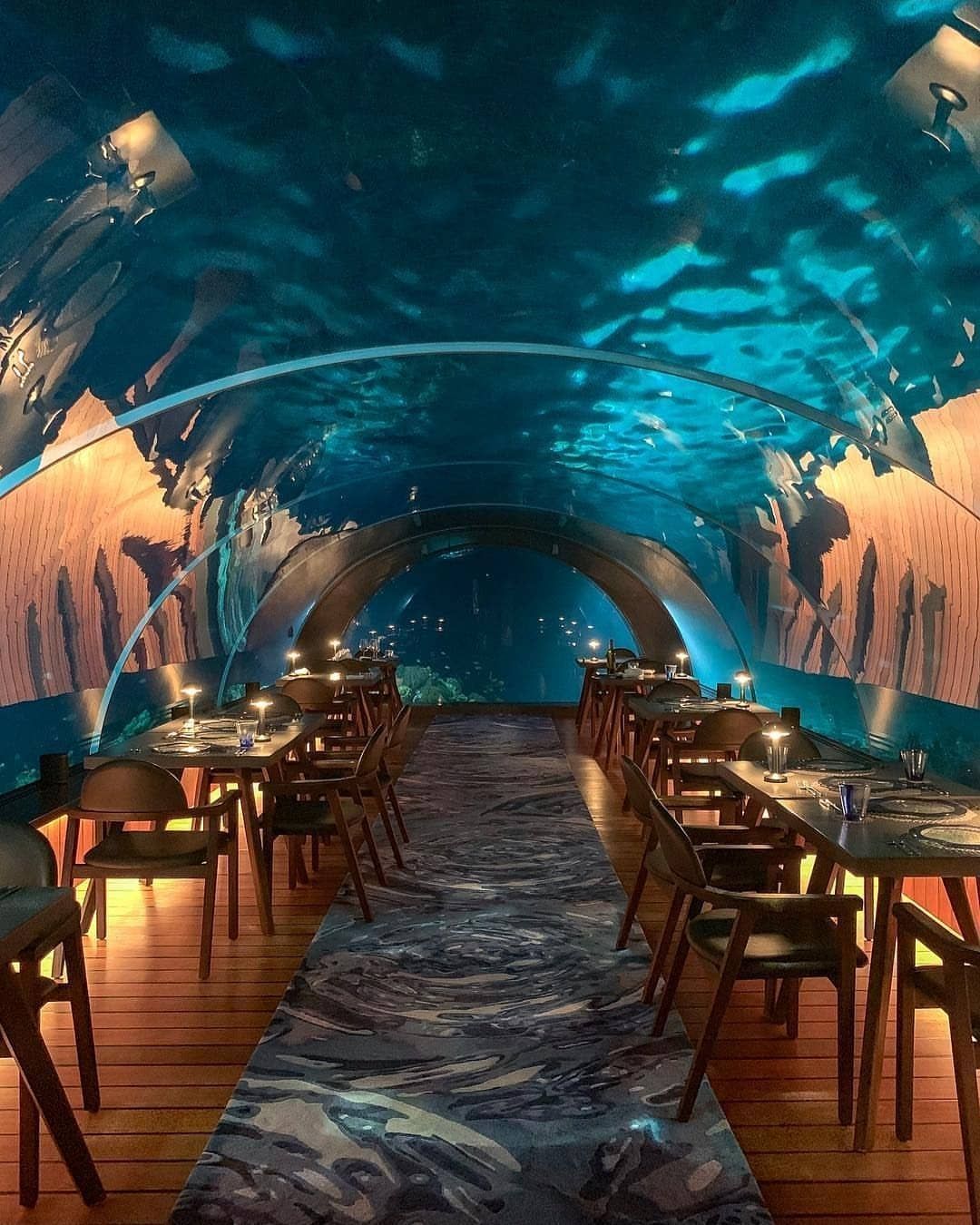 Image via Pinterest
Don't just snorkel and do the regular stuff at Maldives. Book yourself some romance and adventure at the Ithaa Undersea Restaurant at Maldives!
Take A Romantic Drive On The Garden Route, South Africa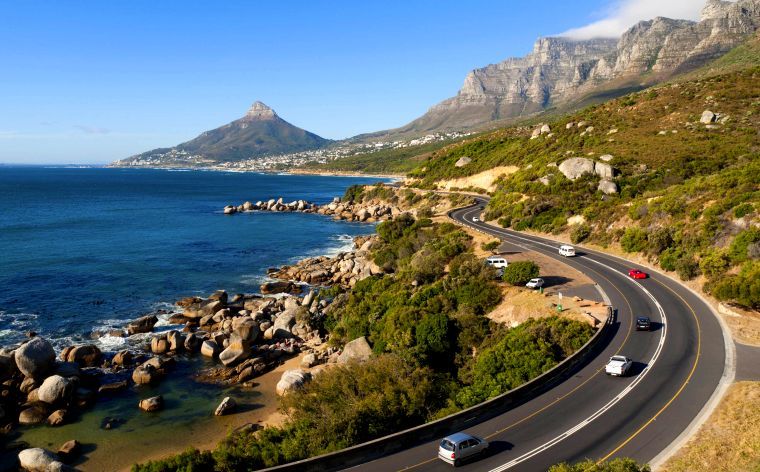 Image via Pinterest
Love driving? One of the most scenic routes in the world, the Garden route, 200km long, is filled with ecosystem diversity and beauty in the southernmost tip of the African continent.
A Yacht Ride Together at the Galápagos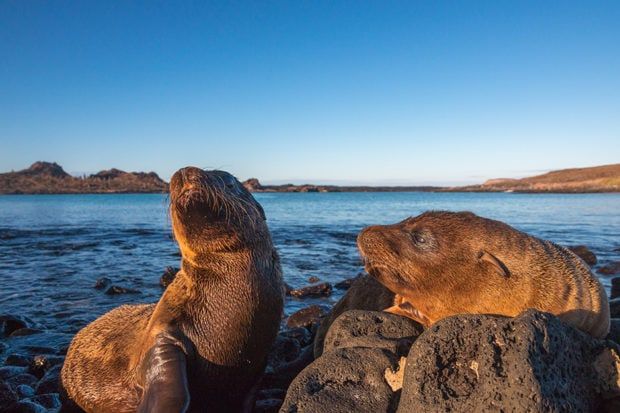 The best and most romantic way to view the Galápagos archipelago is by yacht. The Galápagos is composed of 13 major islands, six smaller islands and more than 40 uninhabited islets. Island highlights include Fernandina for sea lion and iguana sightings, Floreana for snorkeling and the remote Wolf and Darwin Islands for observing the ocean life that the Galápagos is known for, including schools of hammerheads, whale sharks and pods of killer whales. How cool is that?
Grab A Drink Together At The Rockbar, Bali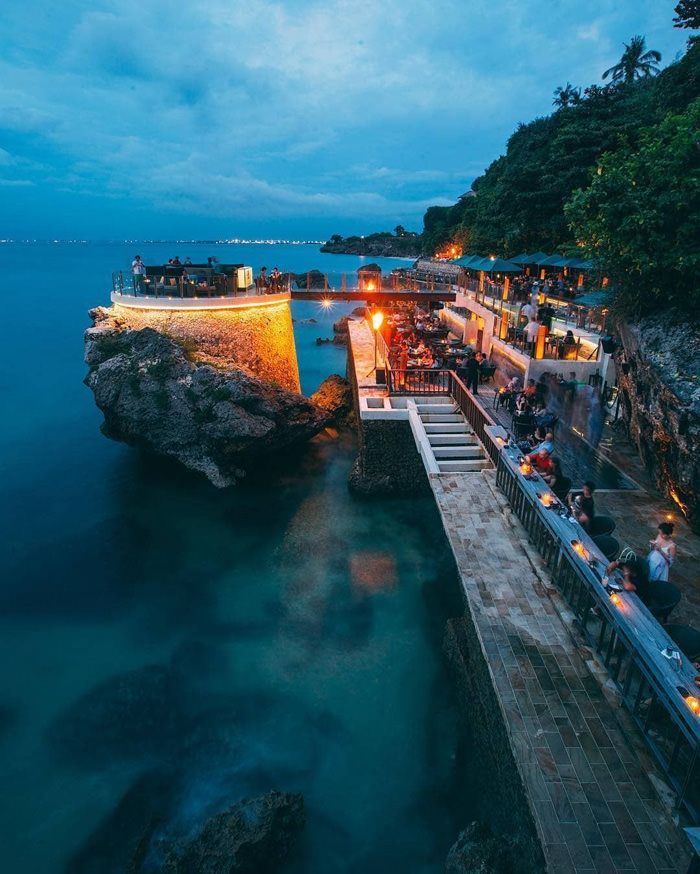 Image via Pinterest
Enjoy a fun drink or two at one of the most picturesque bars in the world, the Rockbar at Bali. You can hear the waves crashing as you enjoy a fun sundowner with your partner.
A Walking Tour In Rome!

Image via Pinterest
Since it's such an iconic landmark, walking through the Colosseum is a truly magical experience that should be on every couple's list if you are honeymooning in Rome. The Roman Guy walking tour offers a special, restricted access tour where you get to walk to special access points of the Colosseum. From these high-up access points, you'll get spectacular views and perfect photos.
Stay On A Luxury Houseboat at Dal Lake, Kashmir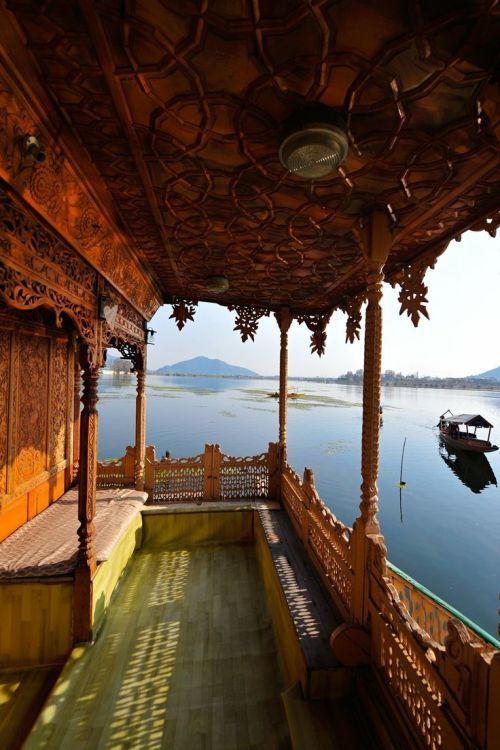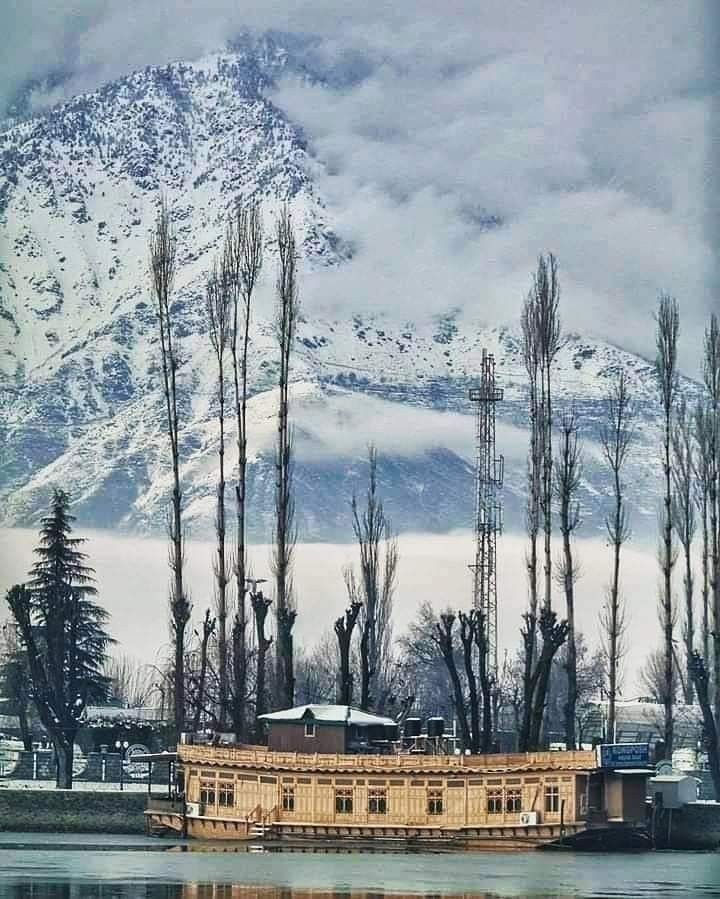 Image via Pinterest
Known as heaven on earth, this is one of the best places in India for a romantic honeymoon. Add to that a luxurious houseboat on the banks of the Dal lake. Sky soaring Himalayan peak coupled with tranquillity make it a lovely escape.
Dare To Dive With The Sharks In South Africa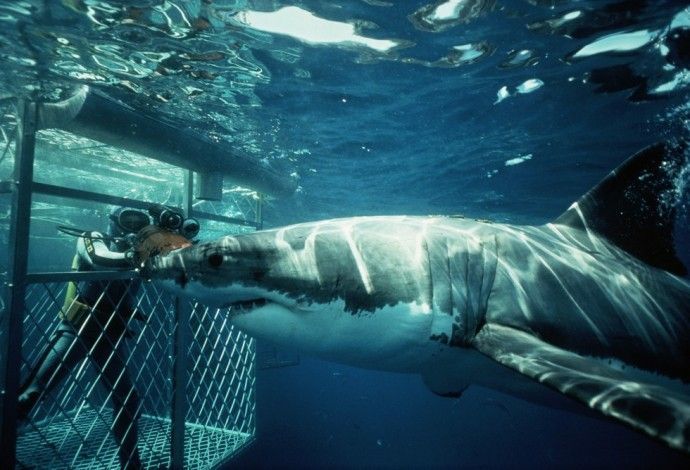 Image via Pinterest
Nothing like a little daredevilry to spice up your honeymoon. Shark Cage Diving is among the craziest adventure activities you can partake in. South Africa has the best spots and we bet you will love the adrenaline rush!
For The Love Of Art Deco, Hope Aboard The Venice Simplon-Orient-Express, Europe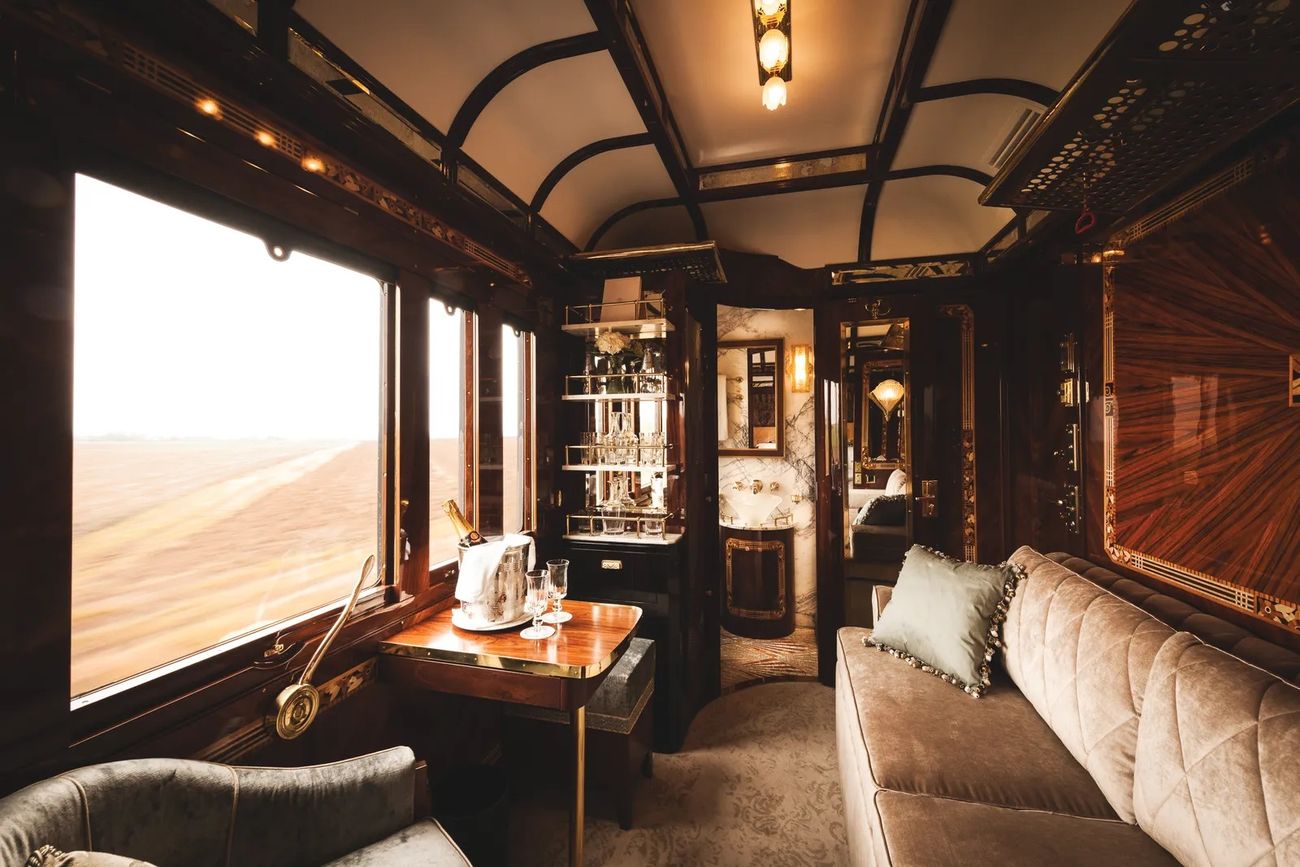 For all art-déco lovers, this is a dream come true. If your partner is one, surprise him with a ticket to the world's most iconic locomotive! The decadent interiors are a fantasy of 1920's Art Deco design, but it's the impeccable service that keeps this train firmly ensconced in a class of its own. By day you can revel in the scenery of French countryside and Swiss mountain scenes, and by night, the formal dress code feels anything but stuffy—in fact, playing dress up and making your way to the Champagne bar is, we think, one of the coolest experiences anyone could have on a train. For 2023, this over-the-top train is getting even more luxe updates, including eight new suites, two of which are original 1920s and 30s carriages!
Go Wine Tasting At The Casablanca Valley, Chile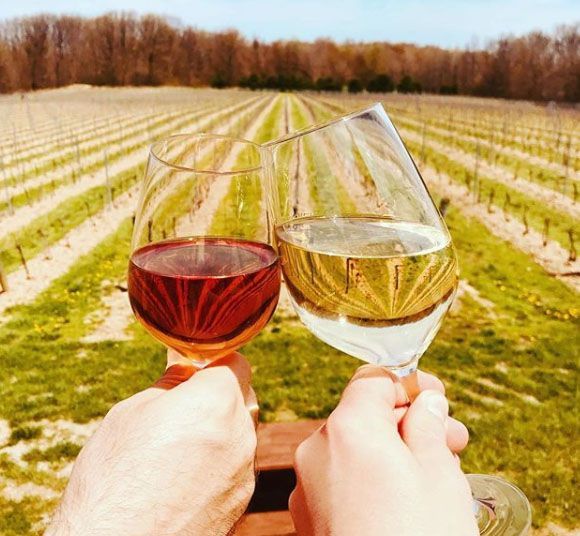 Image via Pinterest
Who doesn't love a glass of succulent wine? But you don't have to plan your honeymoon around Napa or France only because you want good wine. Scenically positioned between the Pacific Ocean and Andes Mountains, this fertile valley is best known for its crisp white wines. Enjoy a perfect romance-filled wine tasting session here!
Book A Picturesque Wooden Chalet In The Swiss Alps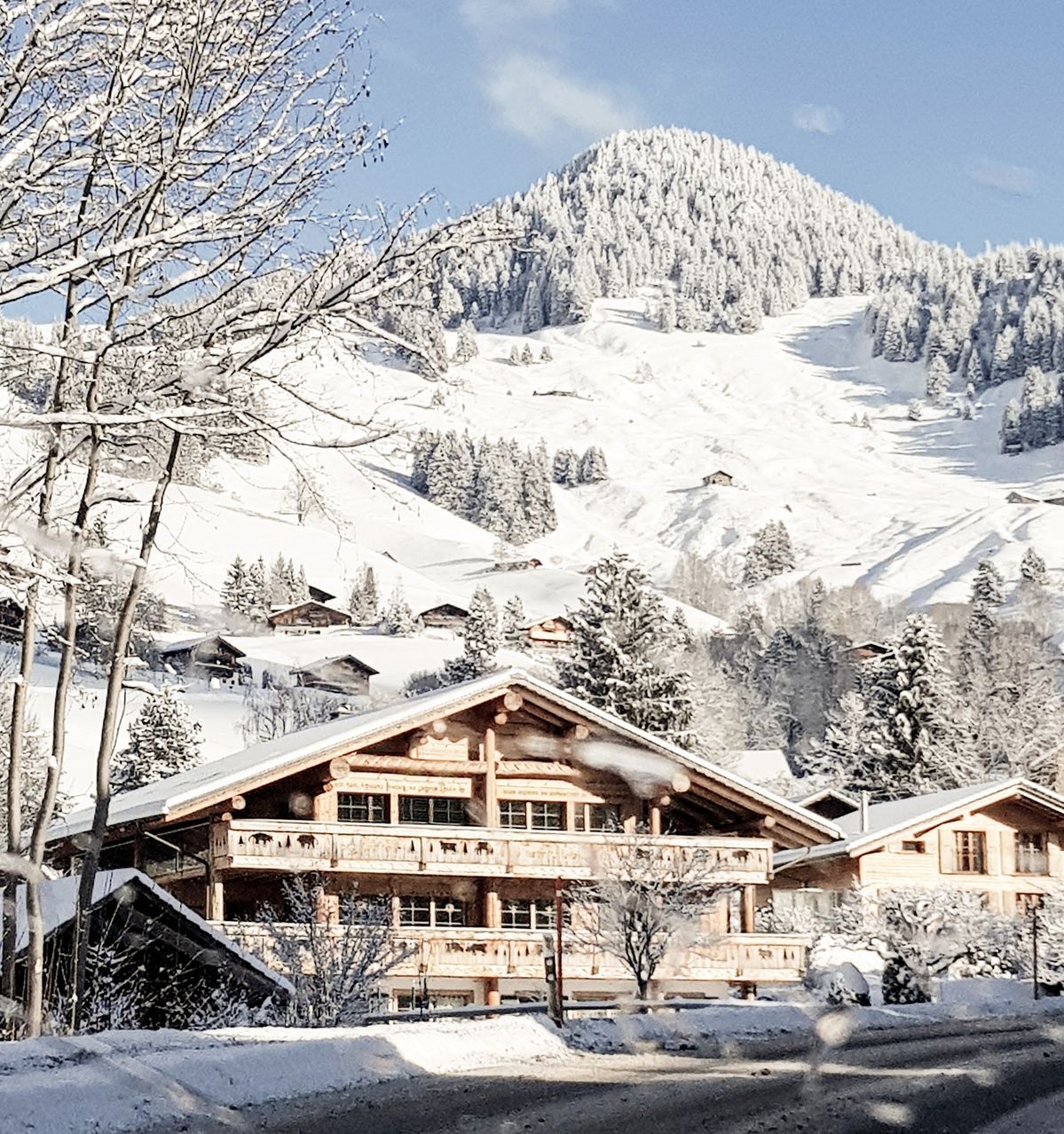 Image via Pinterest
Feels right out of a romantic novel! Enjoy a luxury ski holiday in the Swiss Alps by staying in a gorgeous chalet, where you can indulge in gourmet food, spa treatments and world-class skiing.
Rent A Private Island In Seychelles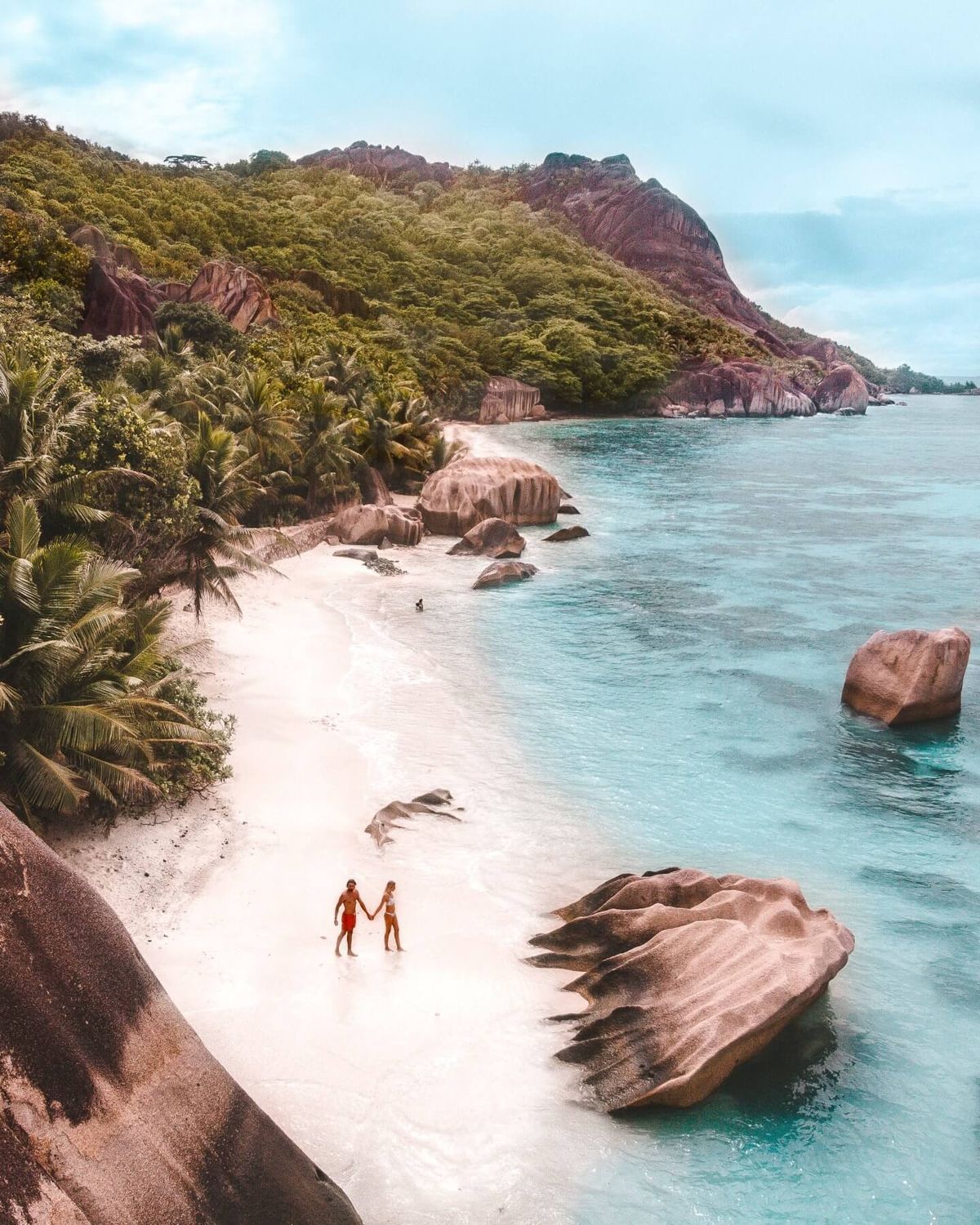 Image via Pinterest
Your partner will love you for this. If you are looking to go all out, rent a private island in Seychelles, where you can enjoy complete privacy, seclusion and personalized service.
Go Glamping In The African Savannah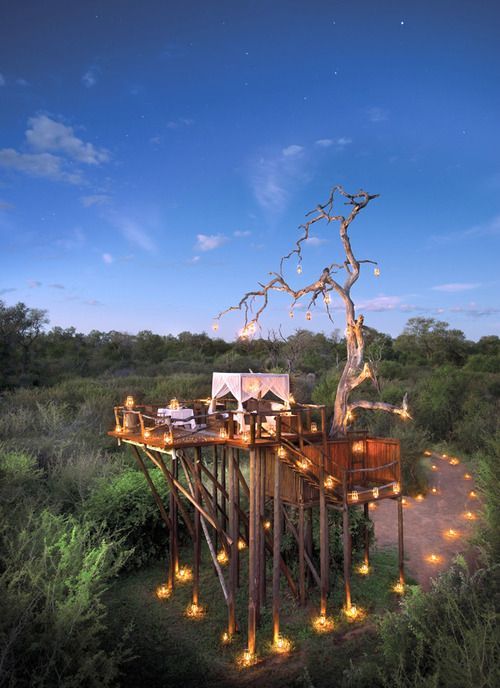 Image via Pinterest
Imagine waking up to the sounds of lions and elephants outside your tent in the heart of the African savannah with your partner. Many safari lodges and camps offer luxury tents with all the amenities you need, including comfortable beds, private bathrooms, and even plunge pools – perfect makings of a honeymoon!
Go Stargazing at the Iriomote-Ishigaki National Park, Japan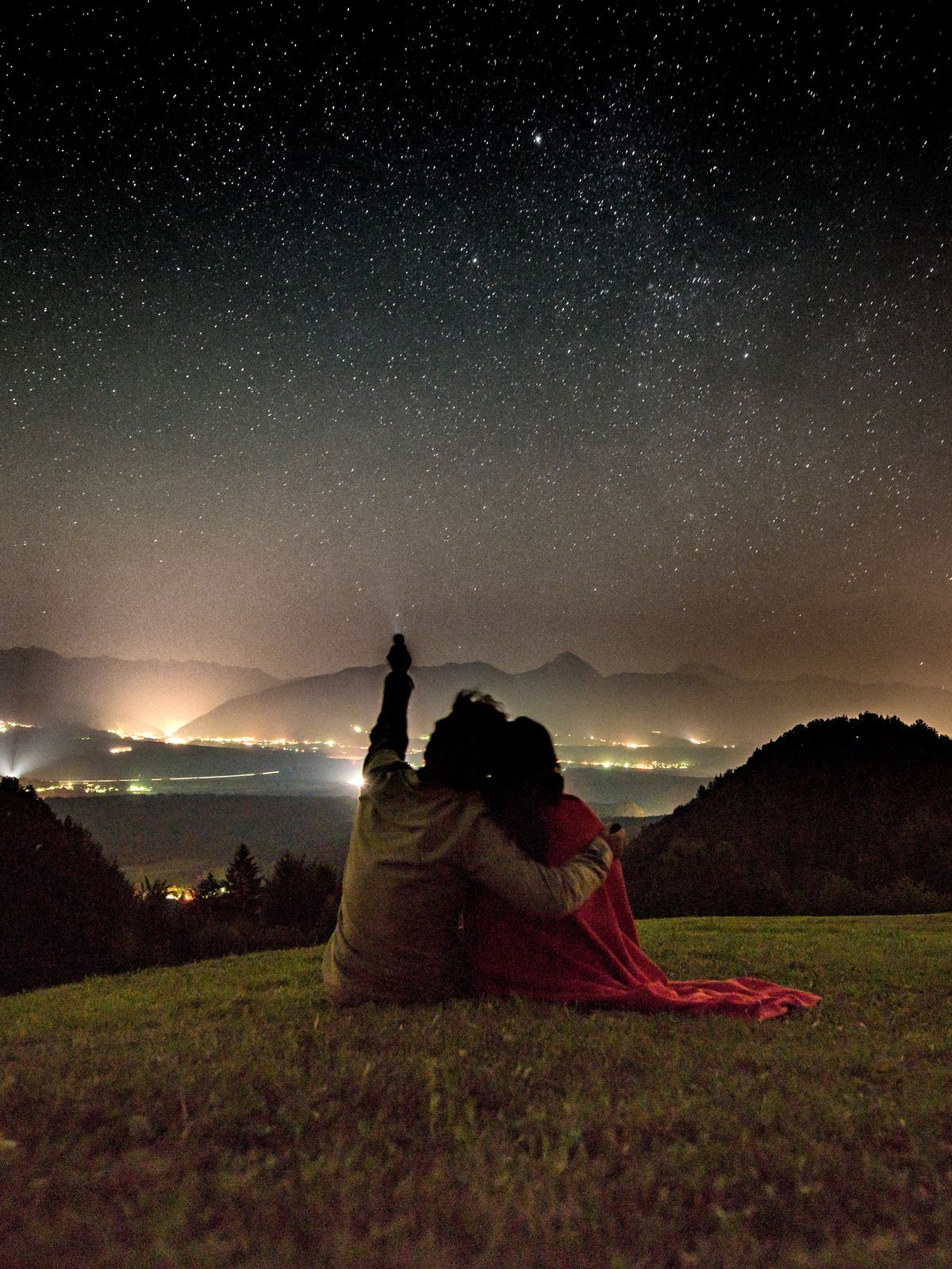 Image via Pinterest
Move over from gazing into each other's eyes on your honeymoon and go stargazing in Japan. It is the first place in Japan to receive International Dark Sky Places accreditation. The park is located on the Yaeyama Islands, close to the Tropic of Cancer, and from it you can see up to 84 of the 88 constellations recognized by the International Astronomical Union. How mesmerizing!
Go Heli-hiking in the Canadian Rockies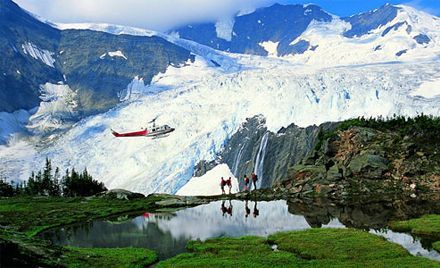 Image via Pinterest
Love hiking with your partner? Take a helicopter ride to remote peaks in the Canadian Rockies and enjoy a guided hike on scenic trails.
Stay In A Yurt In The Rocky Mountains, North America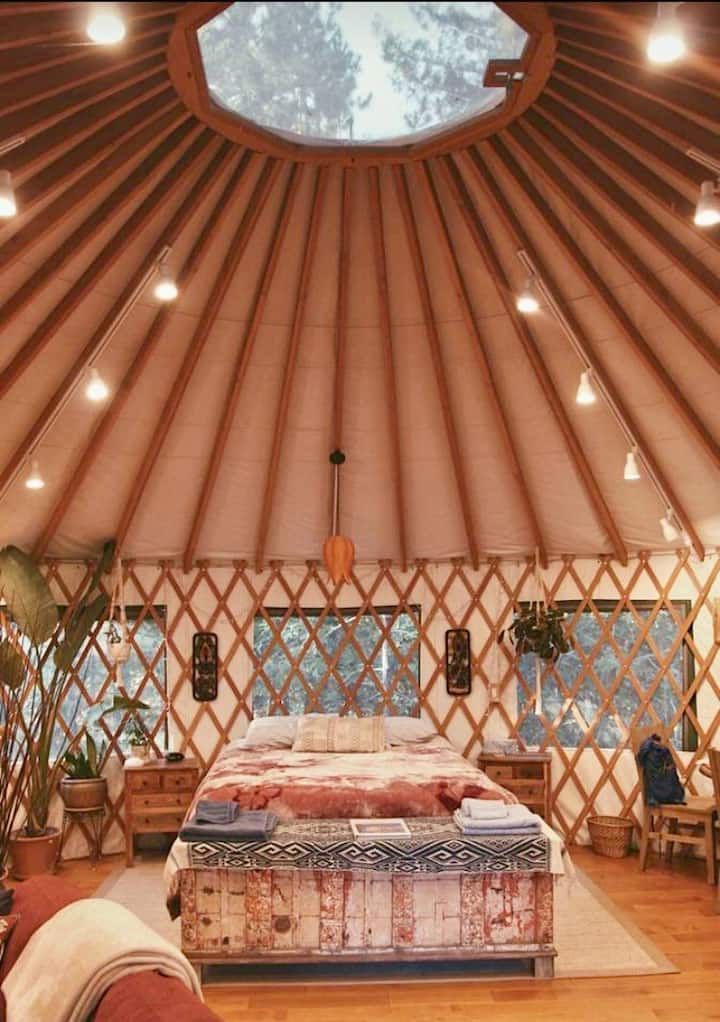 Image via Pinterest
Stay in a traditional Mongolian yurt nestled in the Rocky Mountains for a unique mountain glamping experience. Many yurt accommodations offer amenities like wood-burning stoves, comfortable beds, and even hot tubs. Perfect for an adventure filled yet comfortable honeymoon!
Visit The Salt Flats Of Bolivia And Do A Romantic Honeymoon Photo Shoot!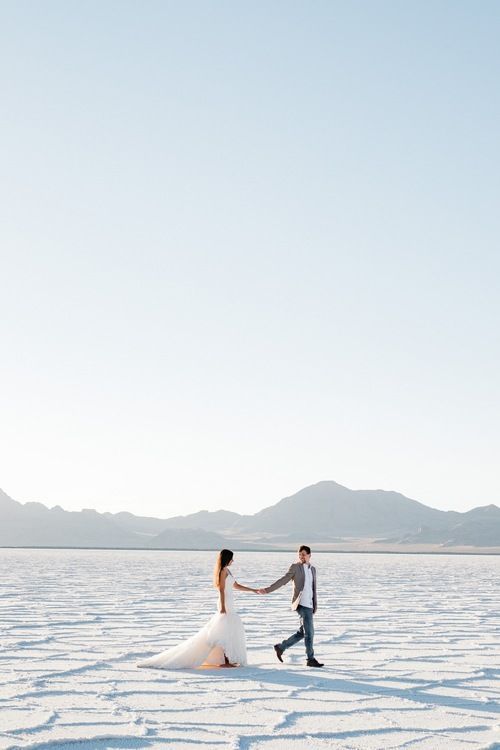 Image via Pinterest
Want a unique post-wedding photoshoot? The salt flats in Bolivia make for the perfect backdrop! The flat expanse of salt creates a natural mirror, reflecting the sky and surrounding landscape, creating some truly spectacular and surreal images. The Salar de Uyuni is the world's largest salt flat, spanning over 10,000 square kilometres in the Andes of Bolivia, making it perfect for the occasion!
Cliff Dive Off The Tallest Waterfall In The World, Angel Falls In Venezuela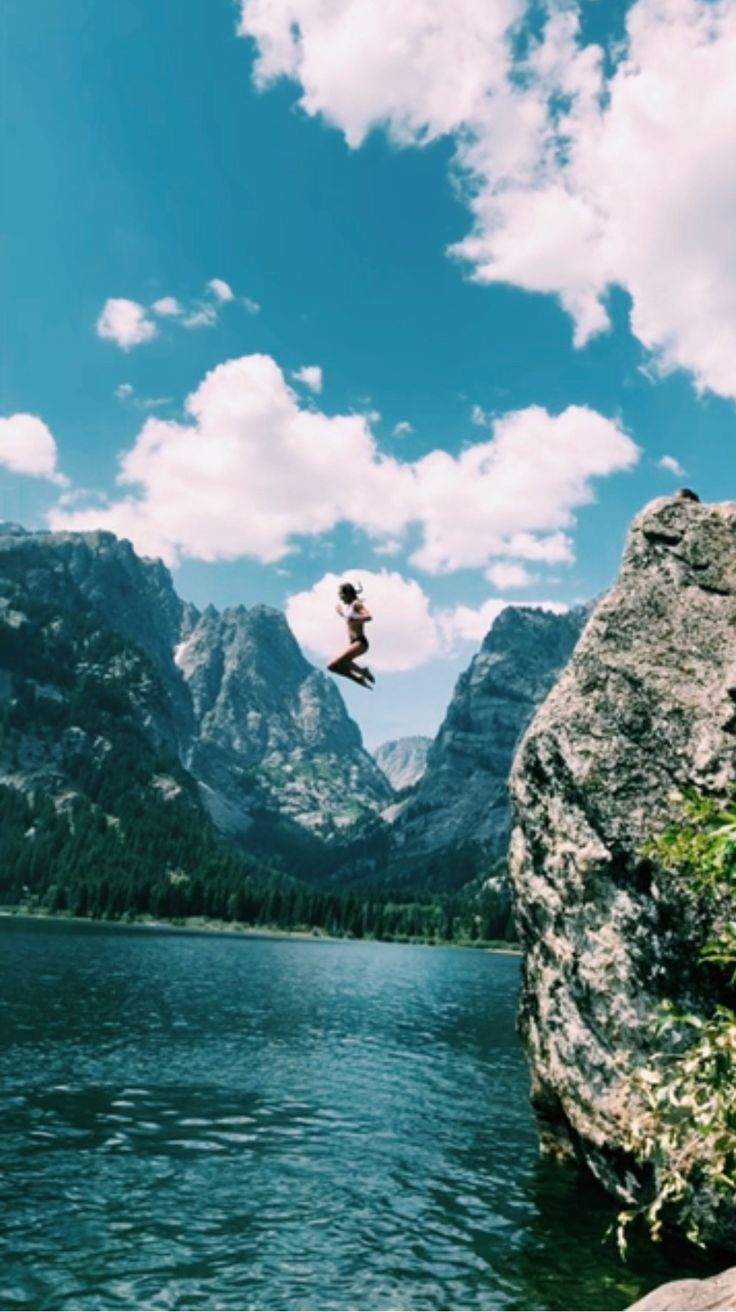 Image via Pinterest
Don't say you're a daredevil if you cannot do this one. Free falling off the tallest waterfall in the world requires more than just inspiration. Ensure you are trained to swim well and have all the gear necessary!
Enjoy the Full Moon Parties in Thailand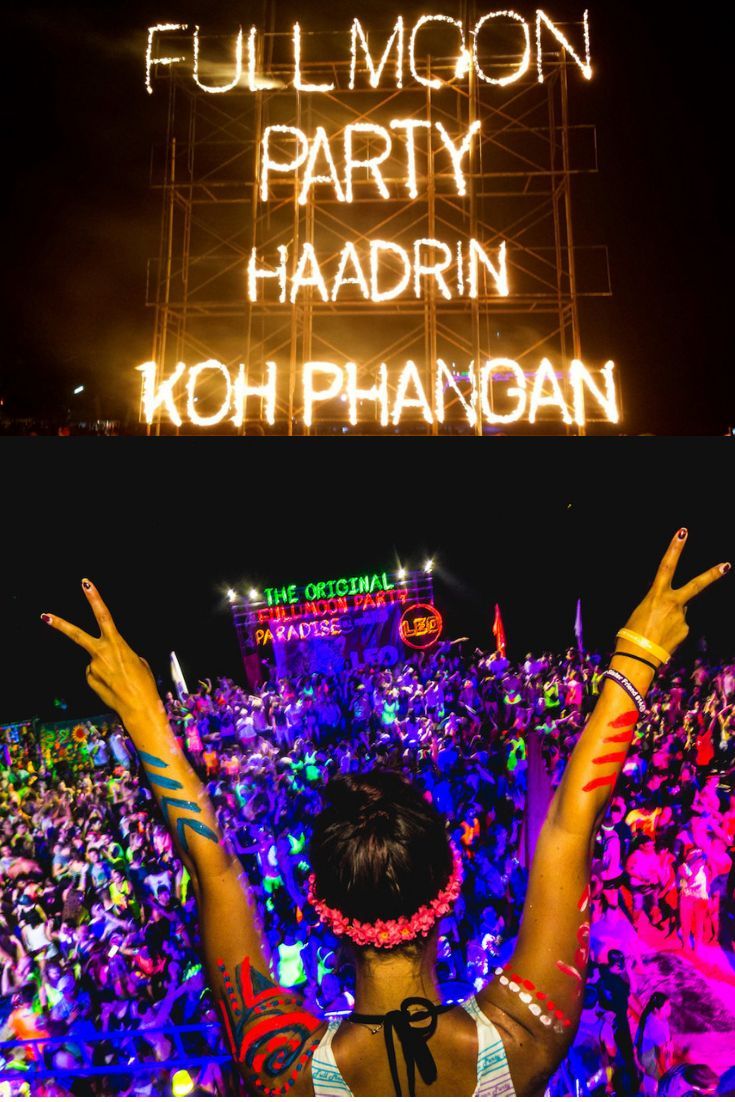 Image via
If you and your partner are more into a party than an activity, you have to experience the glory of full moon parties in Thailand. Your definition of nightlife will change drastically when you will attend the hypnotic full and half-moon parties in Thailand. Hosted by the beach, these parties are nothing less than extravaganza filled with music, booze and dance.
Tour The Glowing Caves Of Waitomo, New Zealand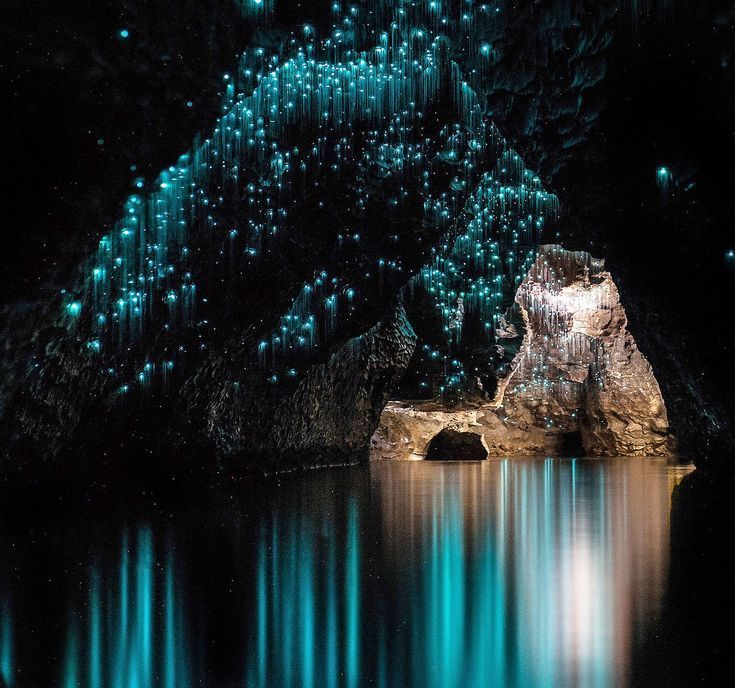 Image via Pinterest
This is more beautiful than stargazing! The Waitomo Caves in New Zealand look like a fairyland with thousands of glowworms illuminating the dark corners. A boat ride through Waitomo will captivate you and your partner, we promise!
Chug Finest Beers In The World In Oktoberfest, Germany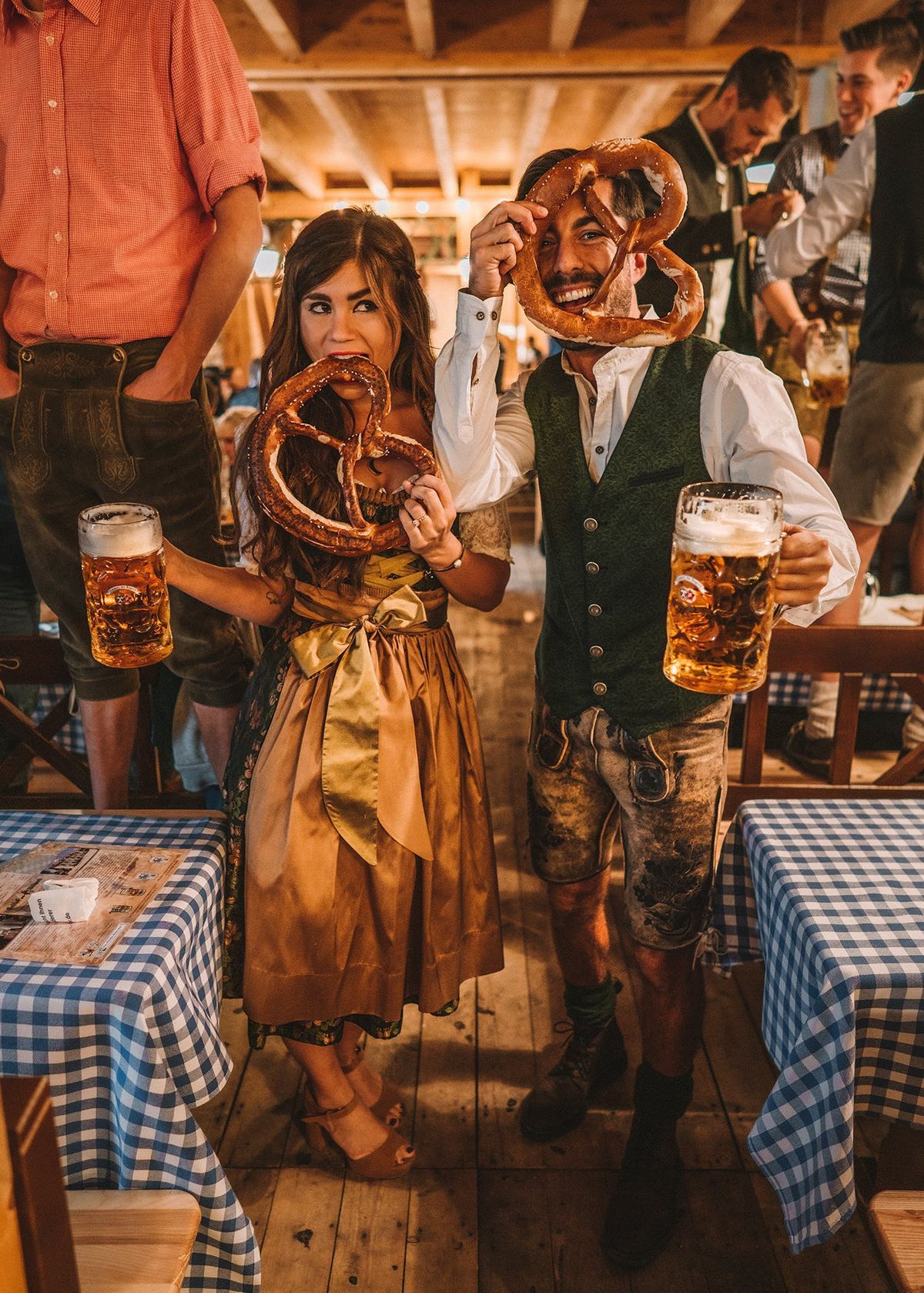 Image via Pinterest
Planning your honeymoon in Germany and both of you enjoy beer? Then this is unmissable for you. The Oktoberfest is the world's largest Volksfest that's not just about beer, but also parades, music and sumptuous food.
Indulge In Luxurious Spa Therapies At Morocco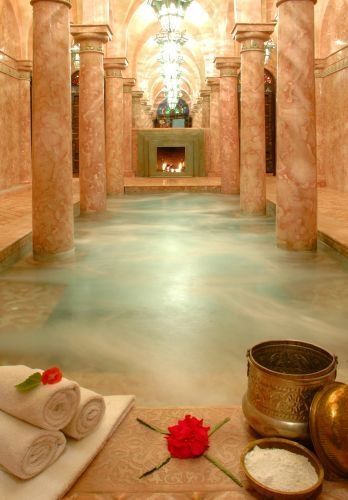 Image via Pinterest
If you and your partner want to simply relax on your honeymoon after the crazy wedding madness, check into Morocco. Hammam, a traditional Moroccan spa experience, offers a range of services such as exfoliating scrubs, herbal steam baths, and massages that will rejuvenate you and your partner like no other!
Exploring The Fjords Of Norway By Kayak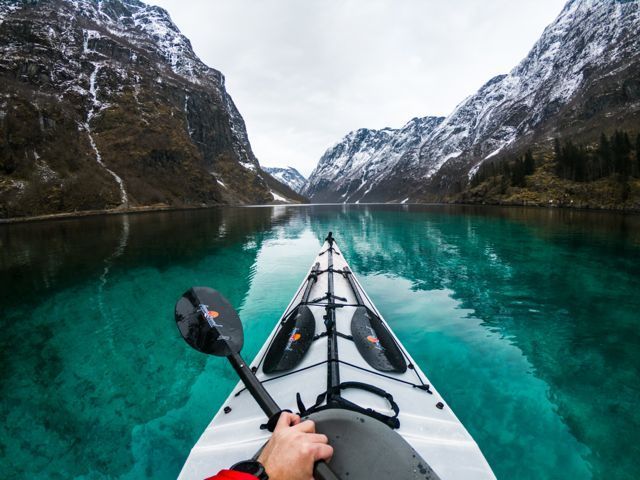 Image via Pinterest
How unique is this experience on your honeymoon! Norway's fjords are known for their breathtaking natural beauty, with steep cliffs, cascading waterfalls, and deep, crystal-clear waters. The fjords are also home to a wide variety of wildlife, including whales, seals, and eagles. It is perfect for honeymooners who want to experience the natural beauty of Norway in a comfortable and intimate way.
Go Dune Bashing In The Deserts Of Dubai, UAE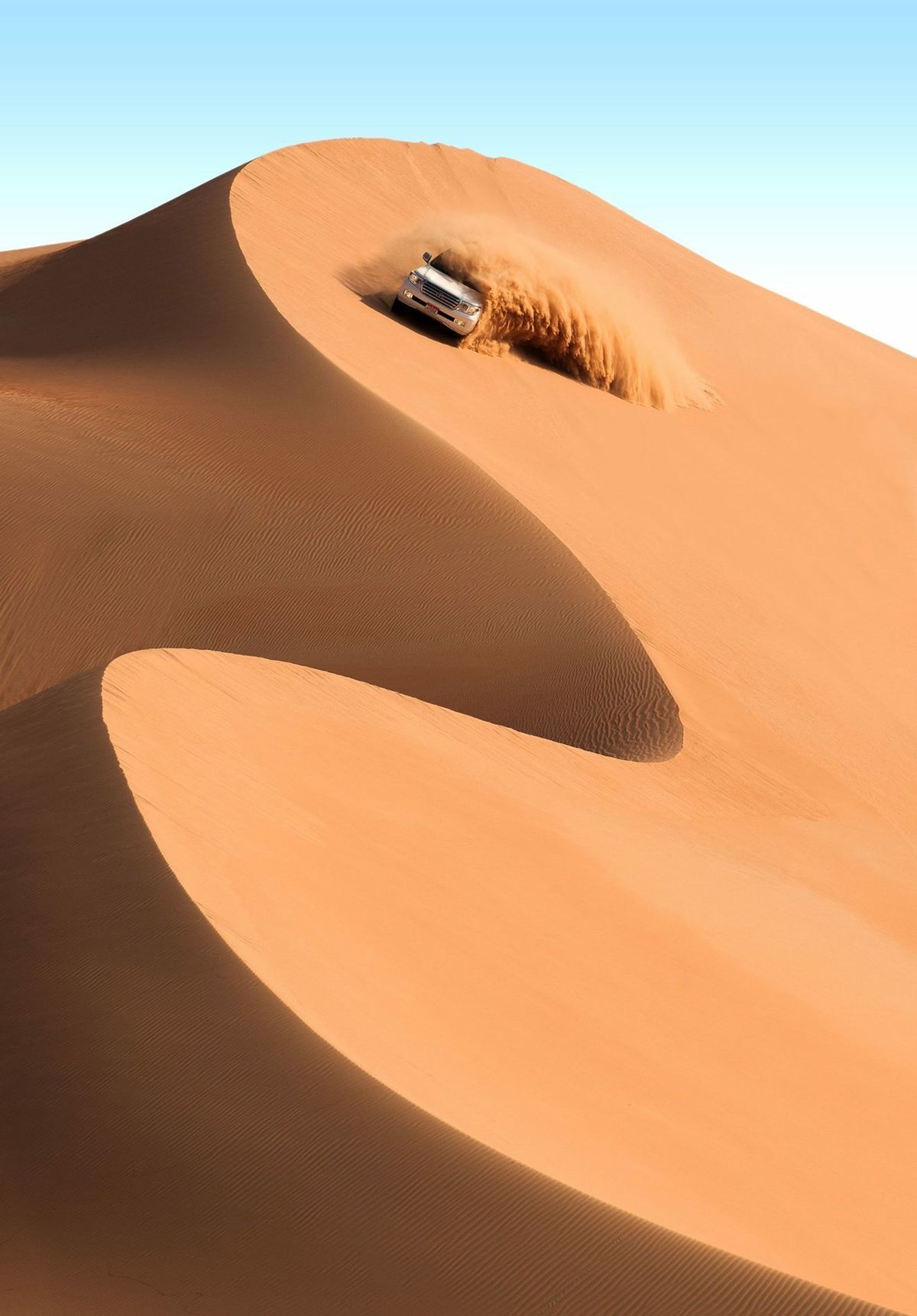 Image via Pinterest
Off-roading, ATV rides and much more awaits you in the land of deserts. Along with that, you two can enjoy a night desert safari that will get you acquainted with local culture through its food, belly dance performances and more.
Spend A Night At Skylodge, Hanging 1200 Feet Above Ground On A Cliff In Peru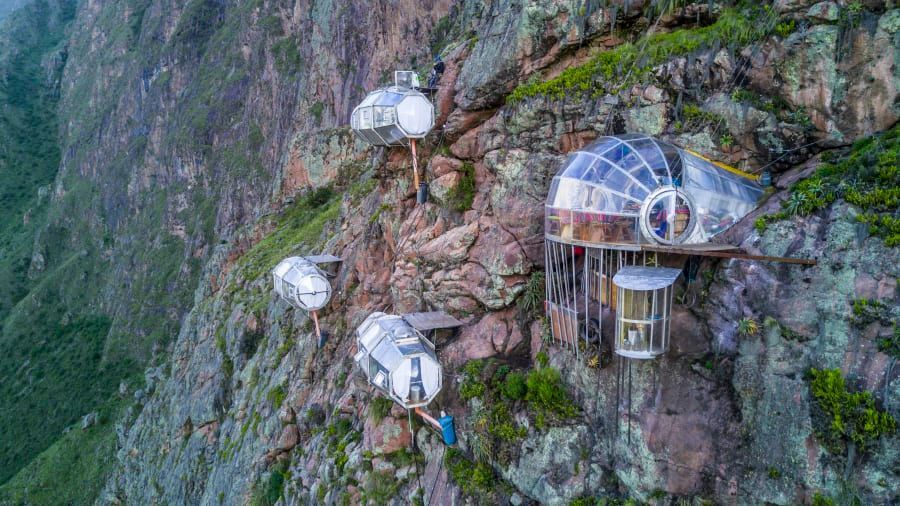 Image via Pinterest
Ditch the traditional stays, and spend a beautiful night in Skylodge in Peru, a capsule hung on a 1,200 feet tall cliff. Daredevil honeymoons!
Take A History Lesson With A Guided Tour Of The Ancient City Of Petra, Jordan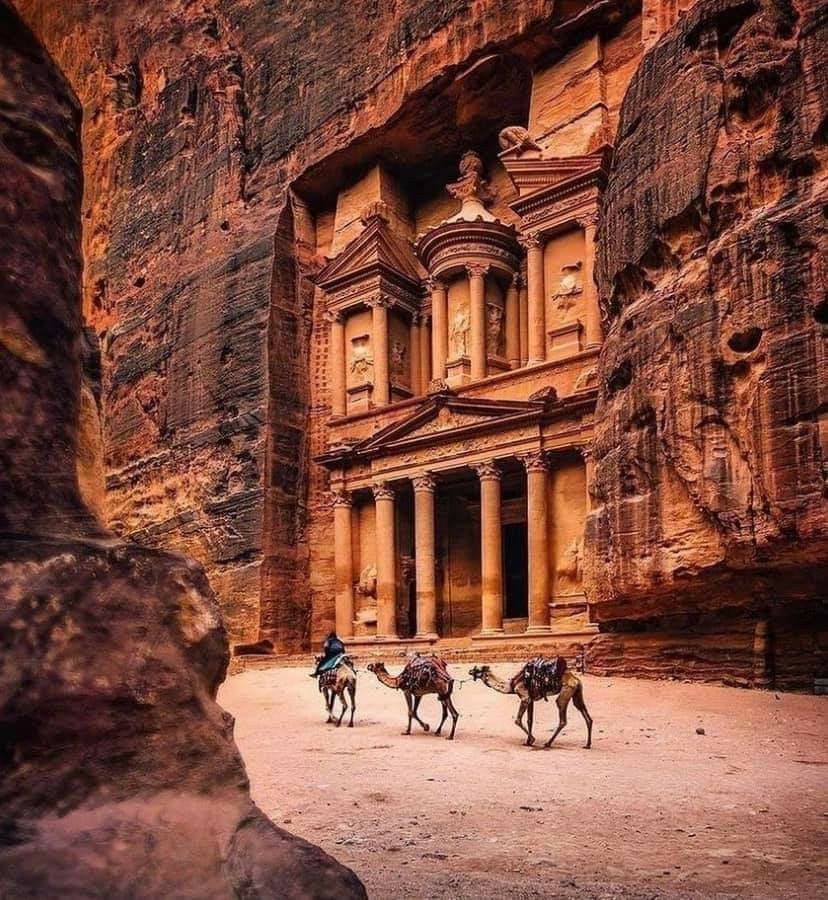 Image via Pinterest
If history is your jam as a couple, then a guided tour of Petra in Jordan will only enchant you. Petra is an ancient city that was carved into the rock and it was the capital of the Nabatean kingdom around 2000 years ago. It is one of the most renowned archaeological sites in the world, and a UNESCO World Heritage Site.
Snorkelling At Zanzibar, Tanzania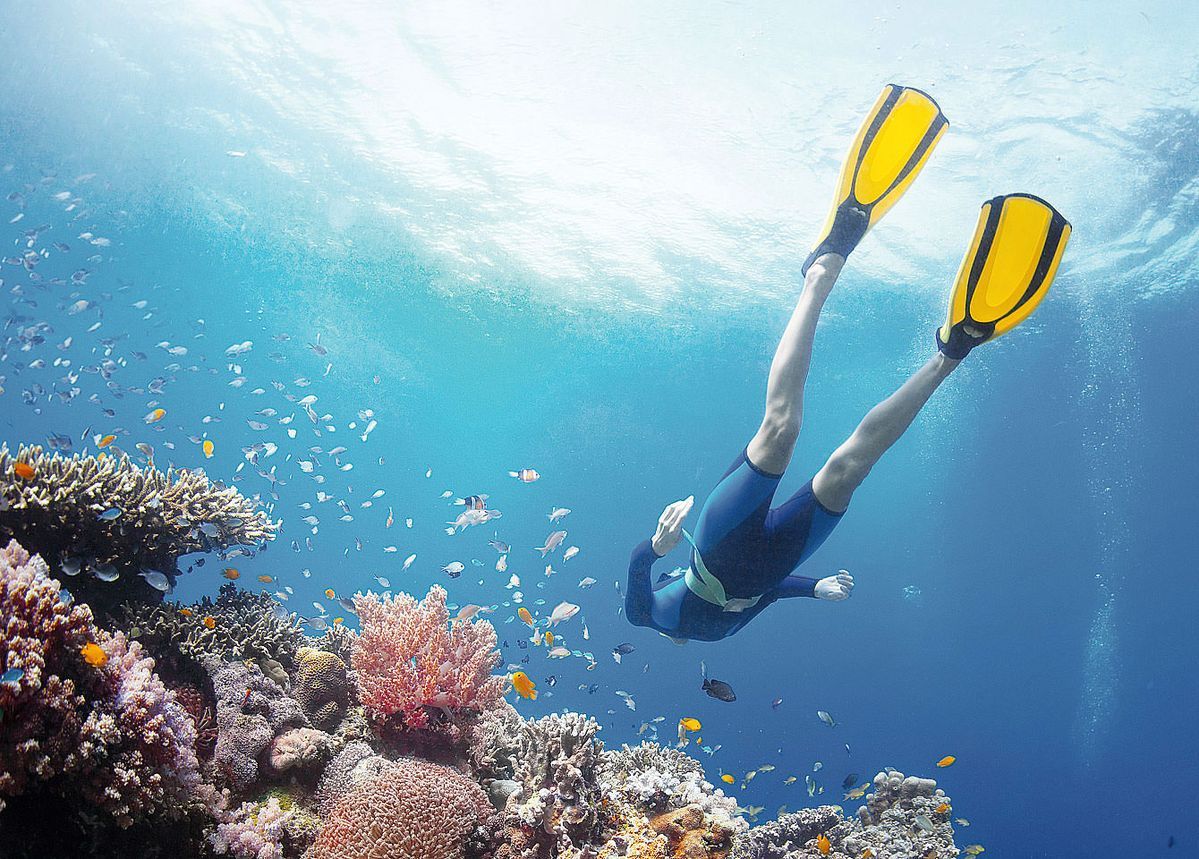 Image via Pinterest
Snorkelling in Zanzibar is an excellent way to explore the underwater world and discover the vibrant coral reefs and a wide variety of tropical fish. If you and your partner love the underwater world, you will be mesmerised by sightings of sea turtles, dolphins and whale sharks.
Hop Aboard A Glass-Bottom Boat At The Red Sea, Egypt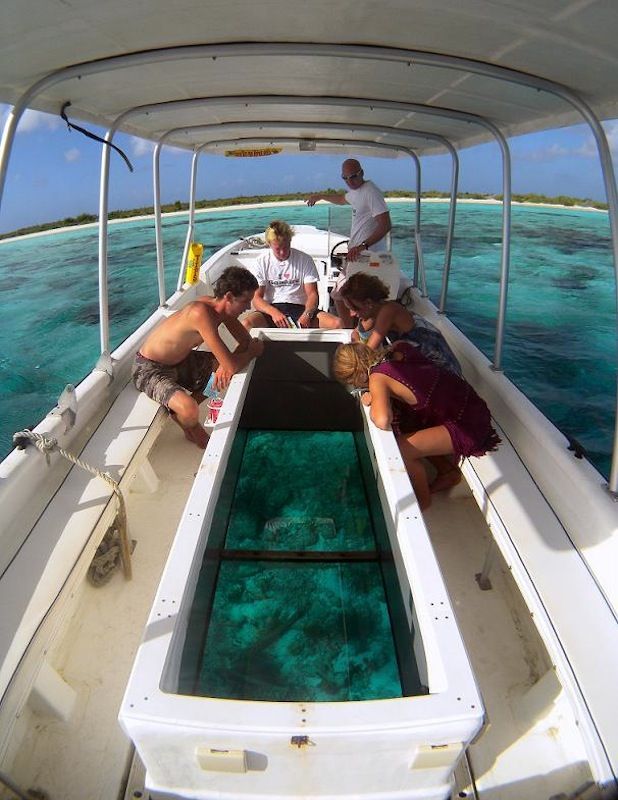 Image via Pinterest
The Red Sea offers clear waters, diverse marine life and coral reefs, and honeymooners can take this unique glass bottom boat rides to discover this underwater world.
Take A Romantic Sunset Cruise At The Bosphorus, Istanbul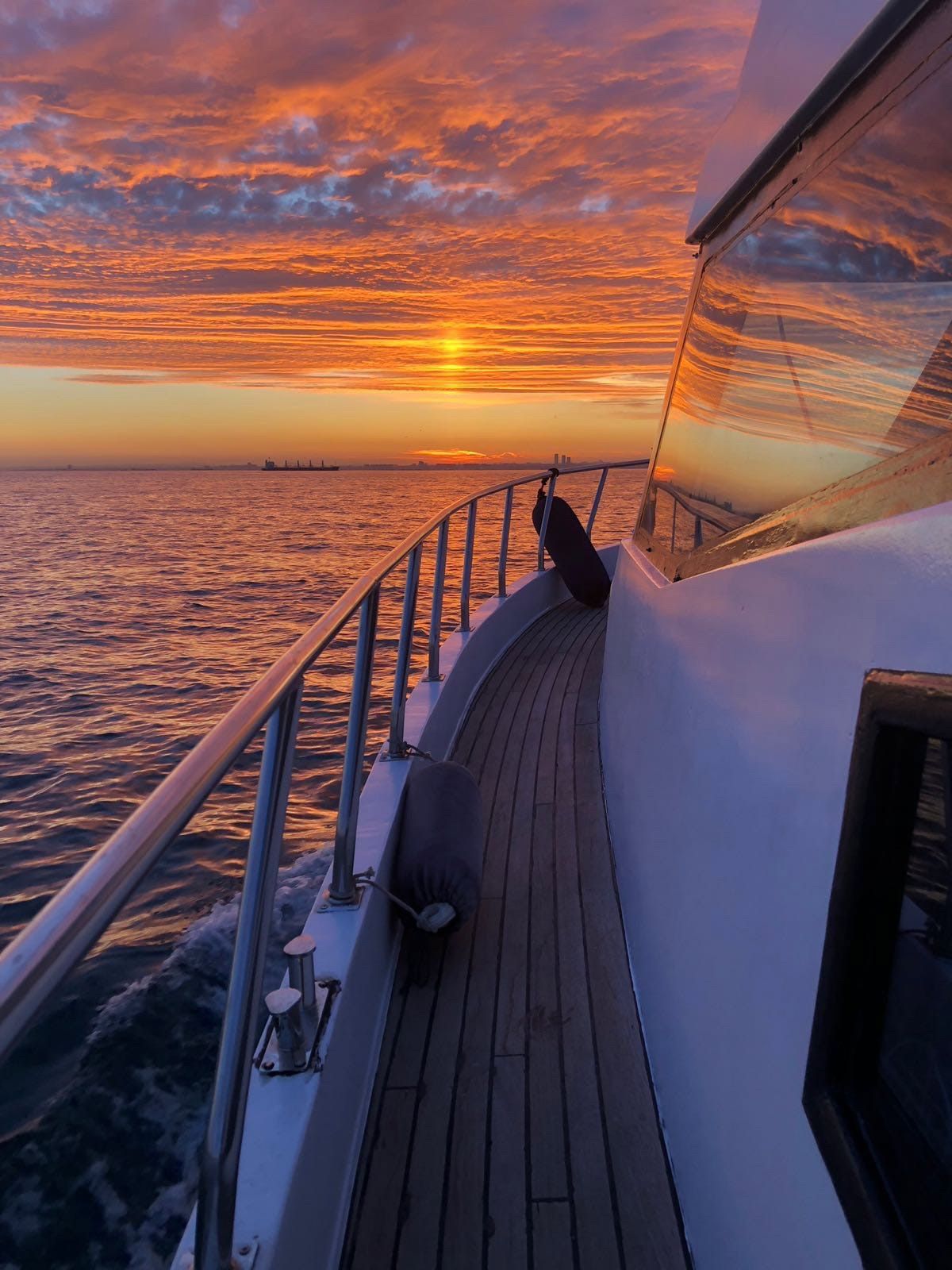 Image via Pinterest
Nothing like a romantic sunset cruise to enjoy a honeymoon evening with your better half. Revel in a sunset cruise on the Bosphorus and take in the beautiful views of the city and its historic landmarks, including the Hagia Sophia and the Blue Mosque.
Stay In A Traditional Ryokan In Kyoto, Japan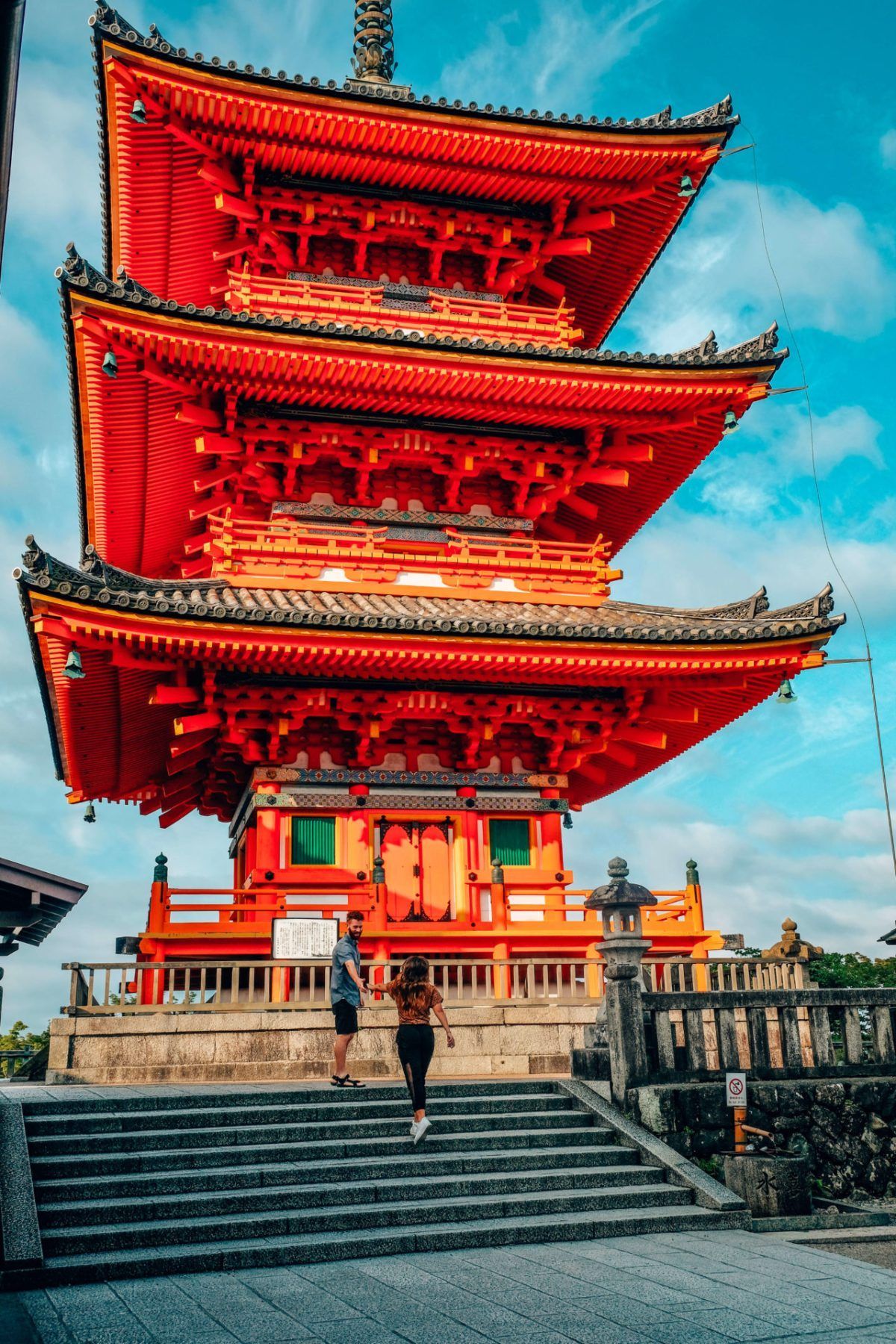 Image via Pinterest
Culture is a thing best experienced. If you plan to honeymoon in Japan, one of the most unique experiences you can have is to stay in a traditional Japanese inn called as Ryokan. These inns typically feature tatami mat floors, sliding shoji screens, and futon beds. Guests are provided with traditional yukata robes to wear during their stay and can enjoy a traditional Japanese breakfast and dinner, often featuring local and seasonal ingredients. Some also offer traditional Japanese activities such as tea ceremonies, flower arrangements, and calligraphy classes, allowing you to immerse yourself in that history and culture in a unique and romantic way.
Indulge In A Romantic Candlelight Dinner At Bora Bora, French Polynesia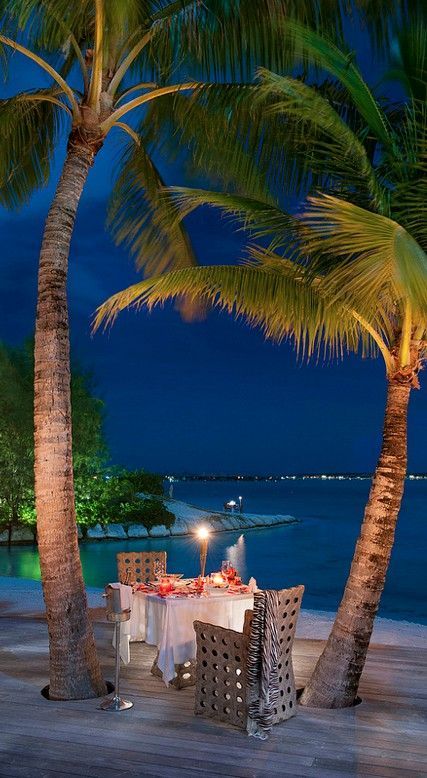 Image via Pinterest
Enjoy a candlelit dinner on the beach with a stunning view of the lagoon and the famous Mount Otemanu!
Soak In A Thermal Hot Spring Under A Star-Lit Sky At Arenal Hot Springs, Costa Rica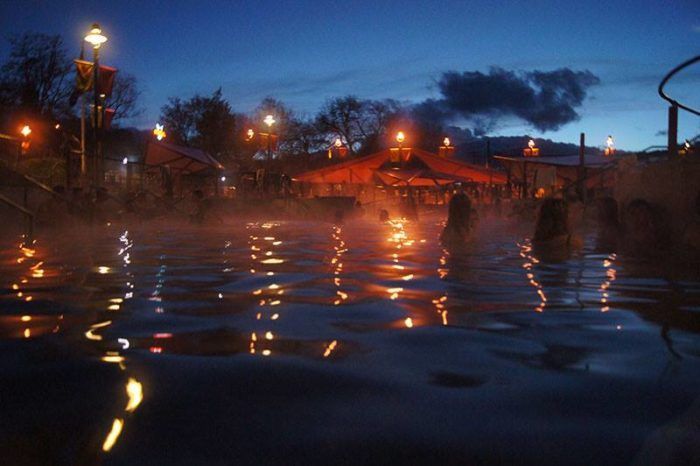 Image via Pinterest
The Arenal Hot Springs offer a unique experience of bathing in hot pools while surrounded by lush tropical rainforest and the Arenal volcano. It gives you and your partner the best of two worlds – hot springs while surrounded by a stark, lunar-like landscape.
Experience A Gondola Ride At The Inle Lake, Myanmar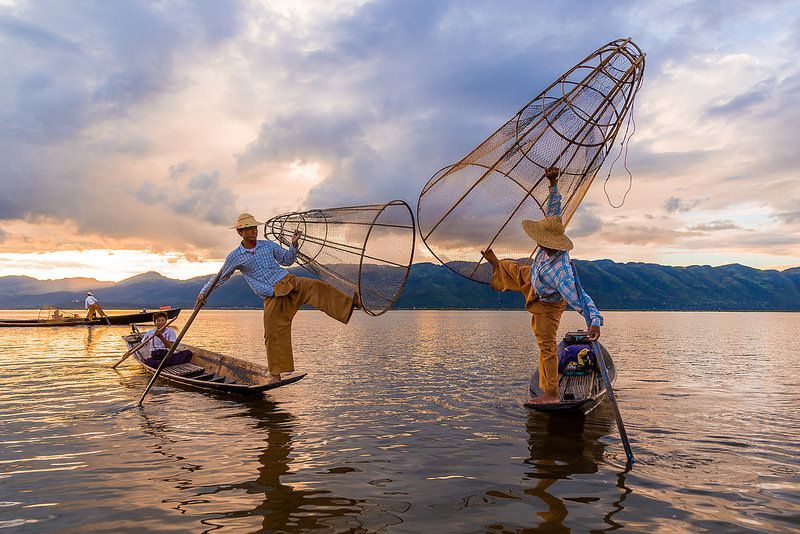 Image via Pinterest
Inle Lake offers a gondola ride through the tranquil waters of the lake, surrounded by floating gardens and traditional stilt houses. Its unique and once-in-a-lifetime experience that you must have if you are honeymooning in Myanmar!
Take In Stroll At The Most Romantic Gardens Of The World, Keukenhof Gardens, Netherlands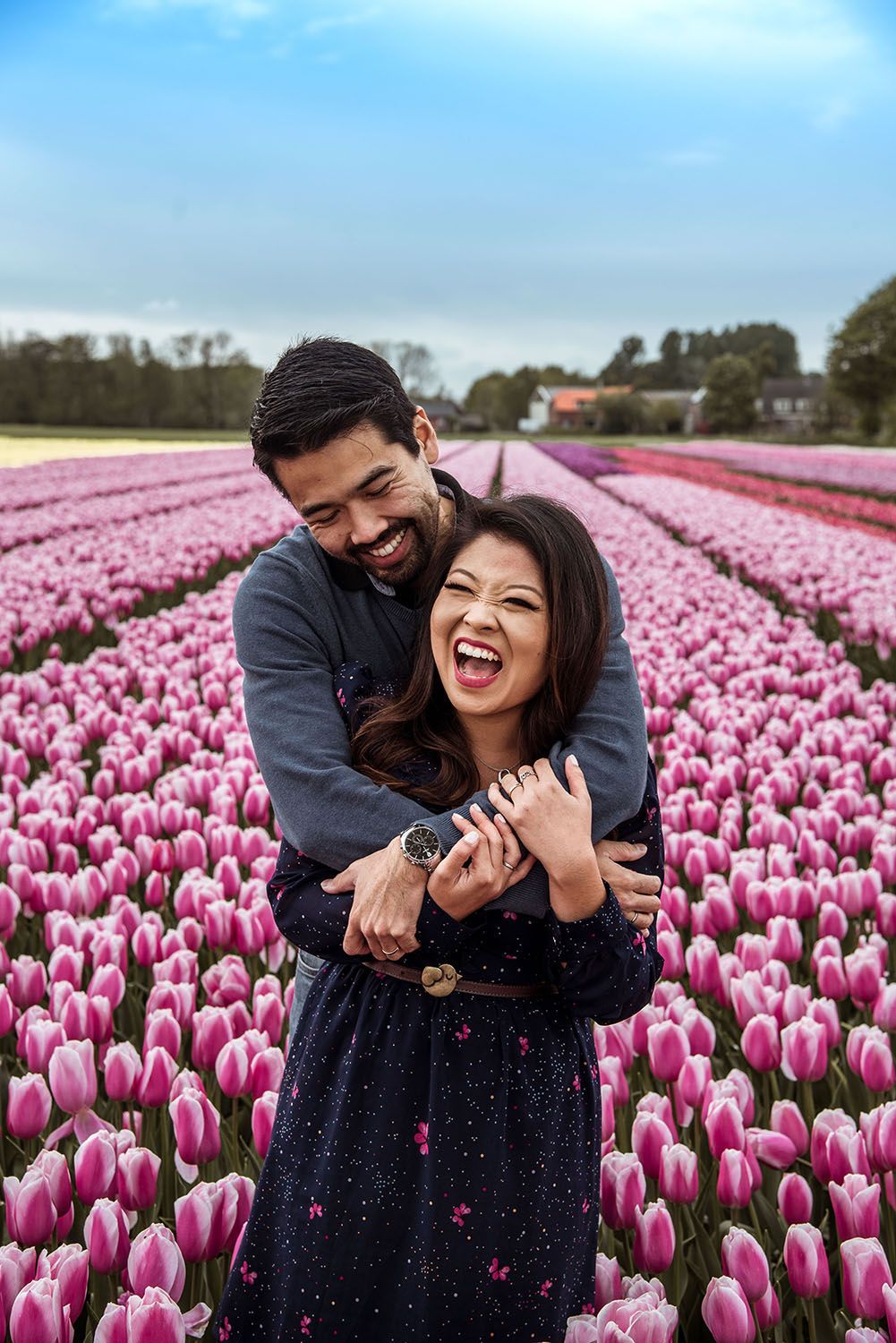 Image via Pinterest
The Keukenhof Gardens are located just outside of Amsterdam and are considered one of the most beautiful gardens in the world. The gardens are open from late April to mid-May and are a perfect place to take a romantic stroll and enjoy the beautiful tulips and other flowers. Perfect for those Insta-worthy pictures!
A Bike Ride Through The Countryside Lanes Of St. Petersburg, Russia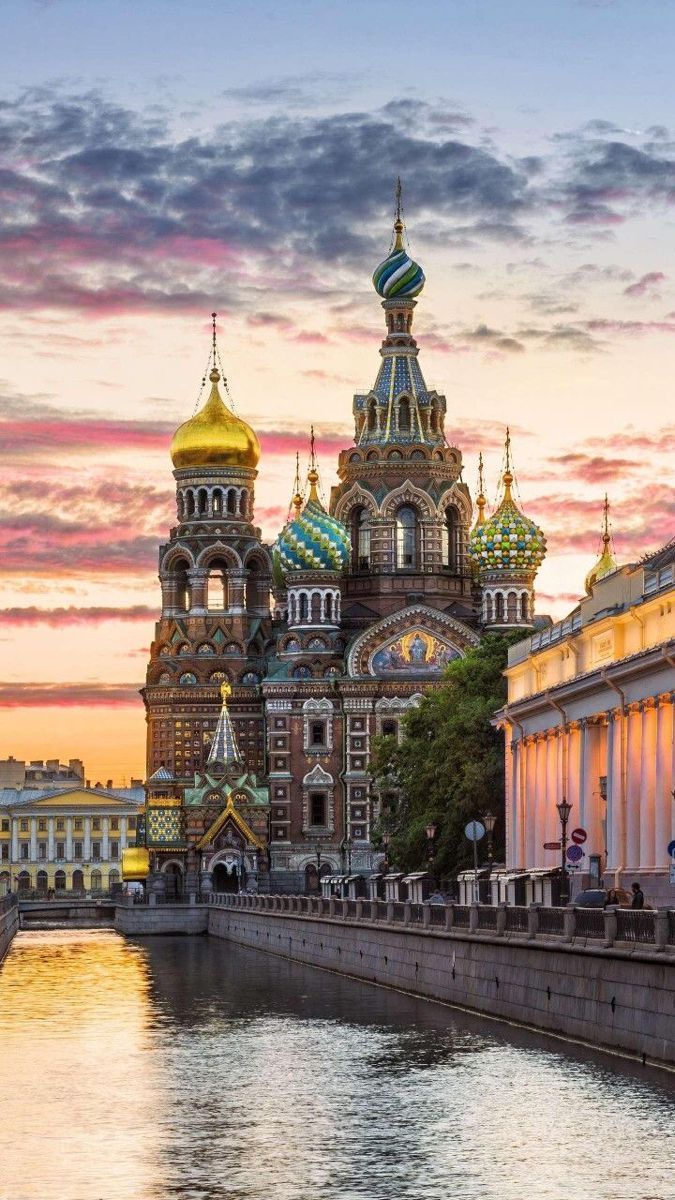 Image via Pinterest
St. Petersburg is surrounded by beautiful countryside, and taking a romantic bike ride together is a great way to enjoy the natural beauty of the area.
Spend a night at one of the most historic hotels in the world, Hotel Ritz, Paris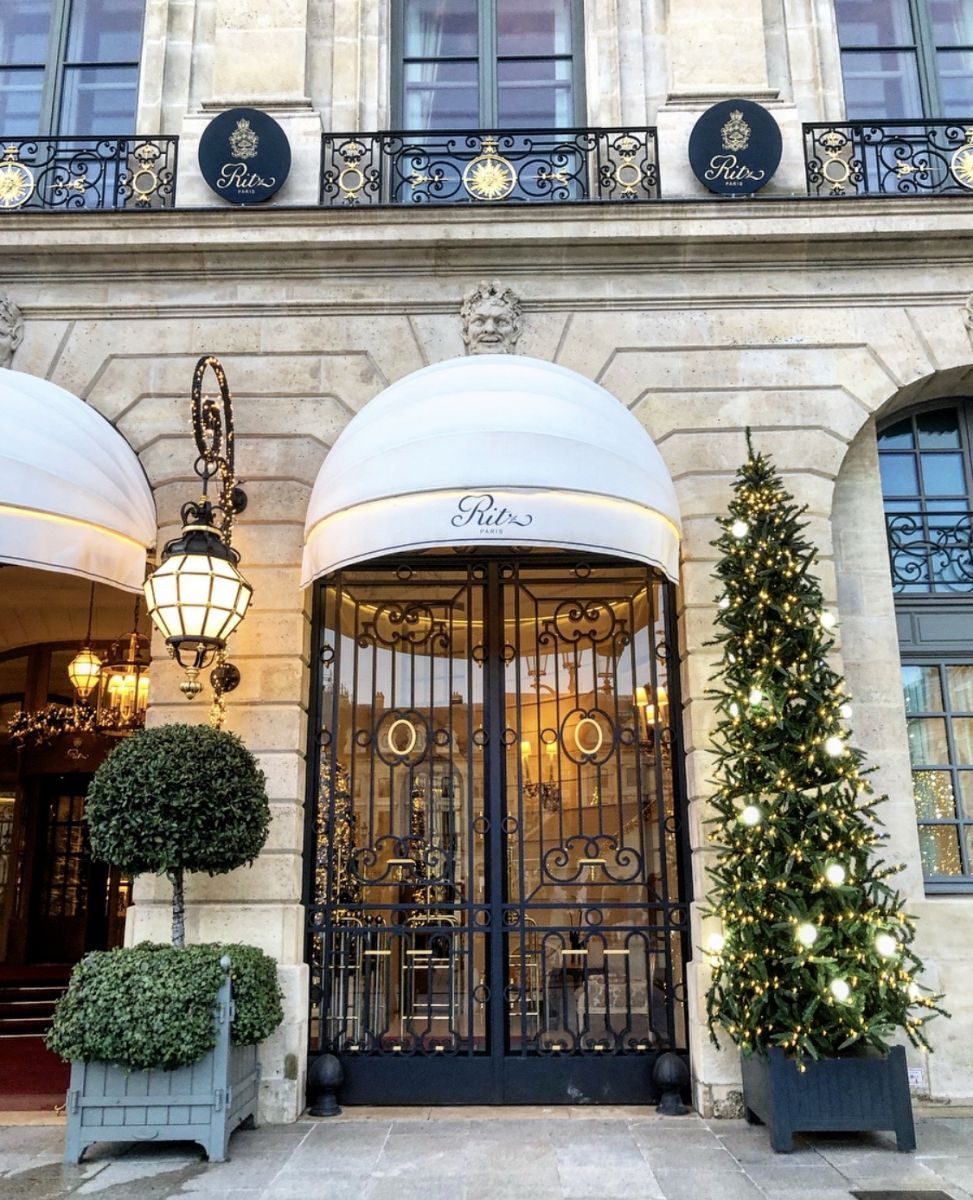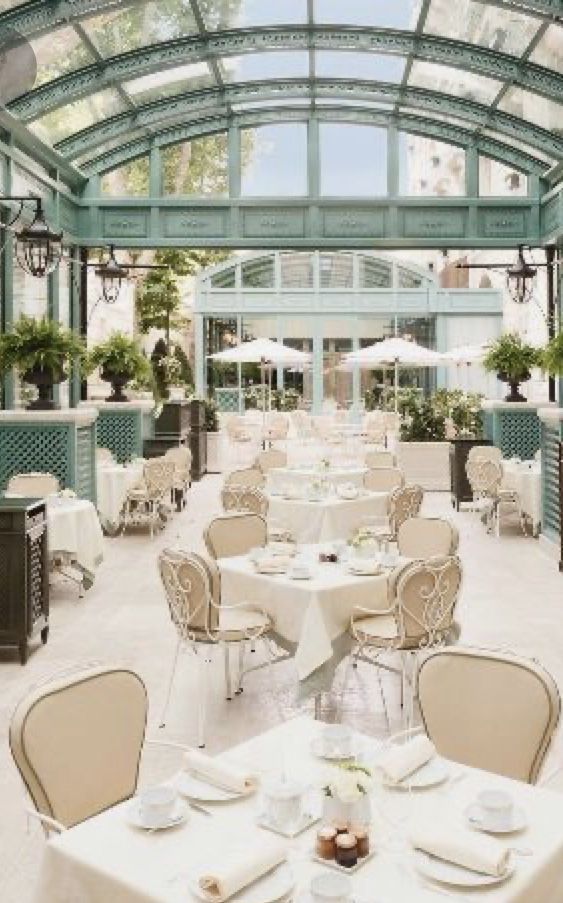 Image via Pinterest
Love lounging around and just relaxing? Stay at a historic hotel and enjoy its amenities as you honeymoon. The Hotel Ritz Paris is one of the most famous and romantic hotels in the world. The hotel is located in the heart of Paris and offers luxurious accommodations, fine dining, and a relaxing spa. After all, what is a honeymoon meant for!
Experience And Enjoy The Street Food At Vietnam

Image via Pinterest
For all your foodie honeymooners, we haven't forgotten you. One of the best places in the world to enjoy authentic street food in Vietnam. Vietnamese street food is known for its fresh ingredients and healthy options, with dishes such as pho, banh mi, and bun cha being some of the most popular.
Phew! That was one exhaustive list. We got everything covered!