Couples Who Had A Backyard Wedding And Aced It! *Décor Ideas Included*
There's something about backyard weddings that tugs our hearts. There is something so innately special about it, that it always stands out from a regular wedding. While it saves you the cost of a venue, it also adds in a dollop of nostalgia as you take your pheras in your own home. There is history, there are memories and of course, they look so charming! And we are seeing more and more of them these days with the pandemic giving these weddings a resurgence. A lot of couples opted for backyard intimate weddings during the pandemic and we loved them. So we bought our favourite backyard weddings for you. What's more, if you are planning one, we've added some amazing décor ideas for you to be inspired by. So make way for some vintage, rustic backyard love!
Celebrity Bride Dia Mirza Had Her Spectacular Intimate Wedding In Her Backyard!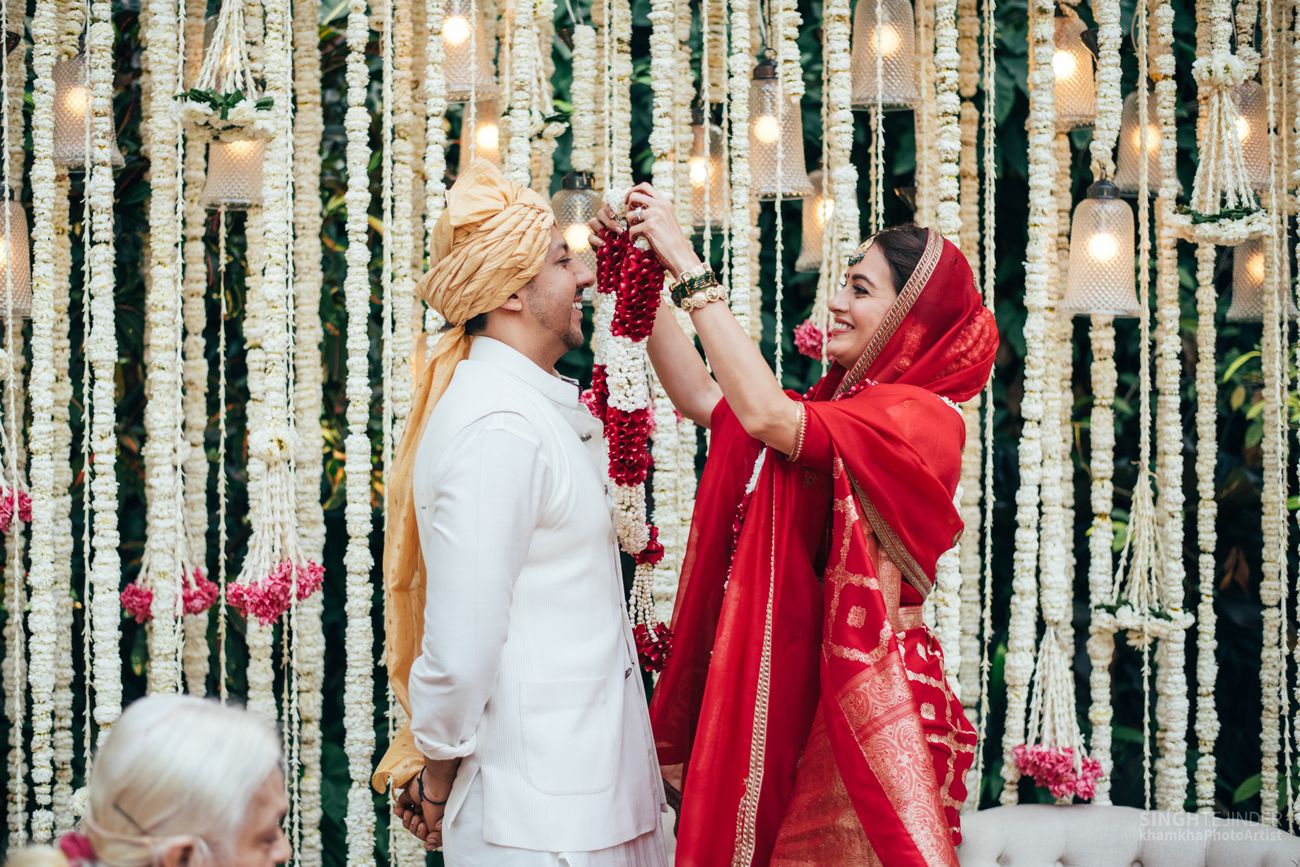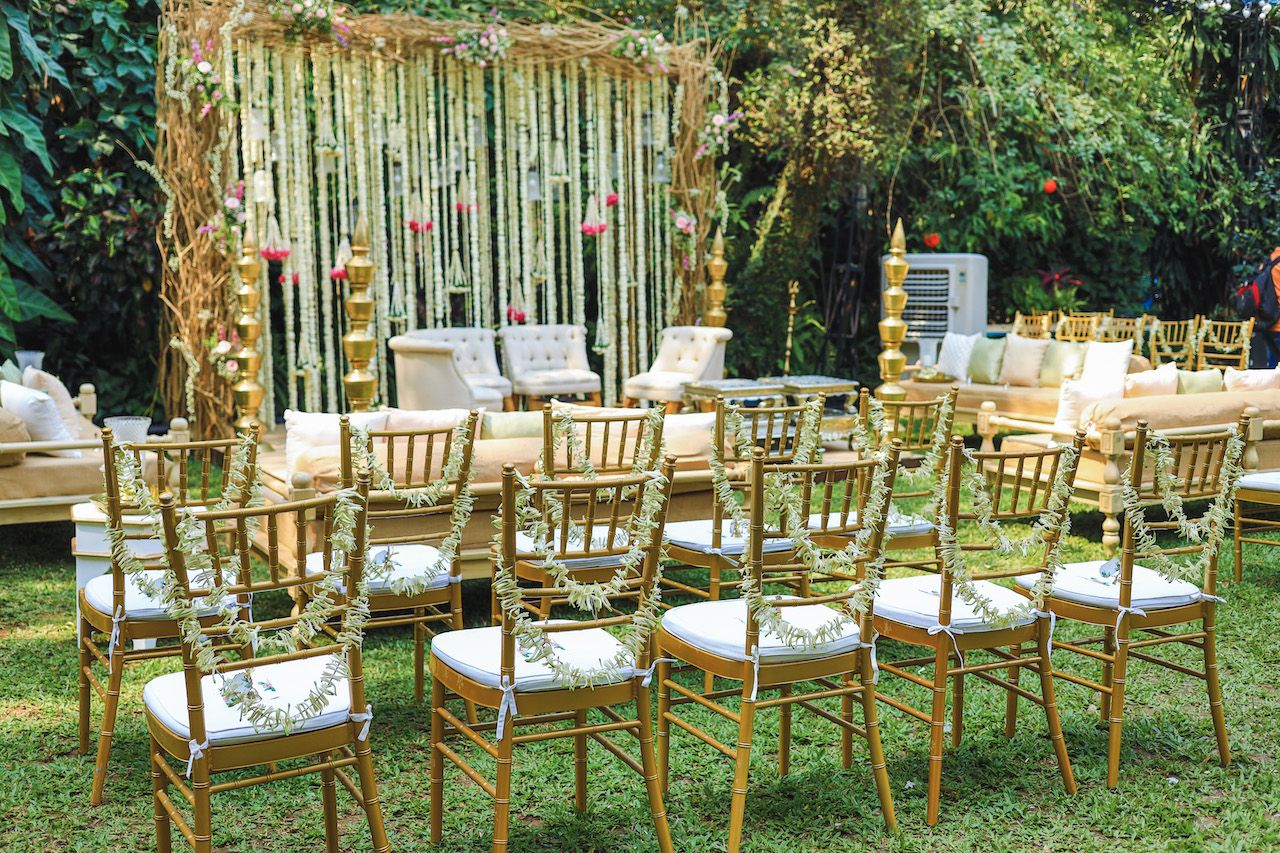 Images via Dia and Vaibhav
Complete with mogras, white and gold aesthetics, a female priestess and a stunning bride, this backyard wedding was legit goals!
Another celebrity couple, Farhan Akhtar and Shibani tied the knot in their farm house backyard!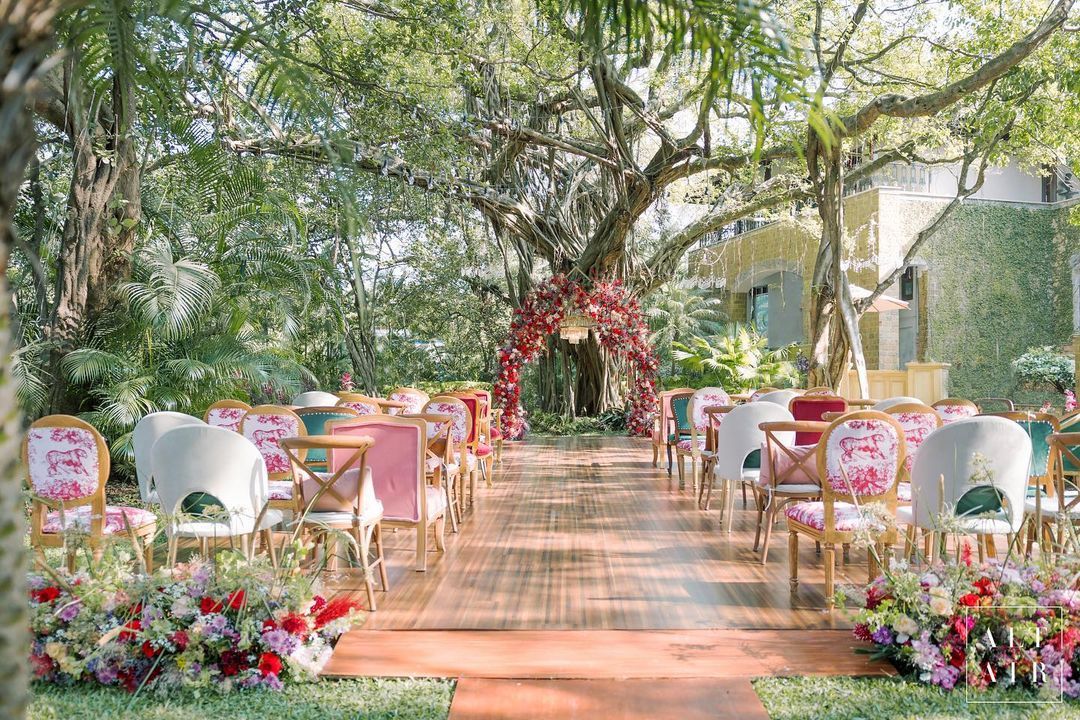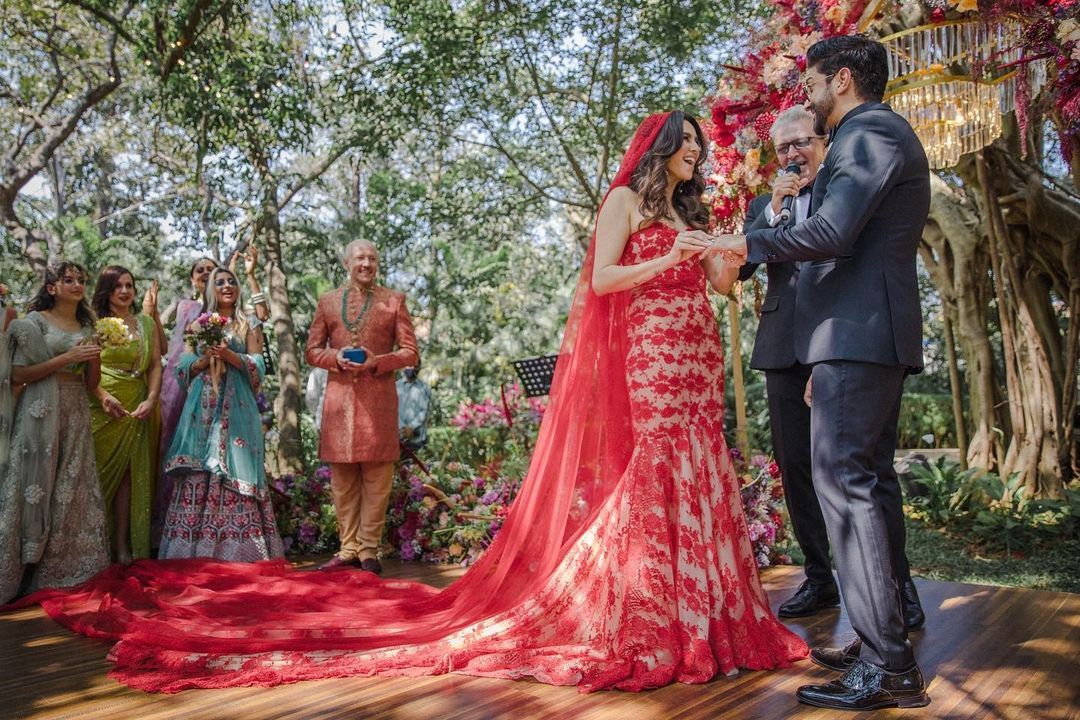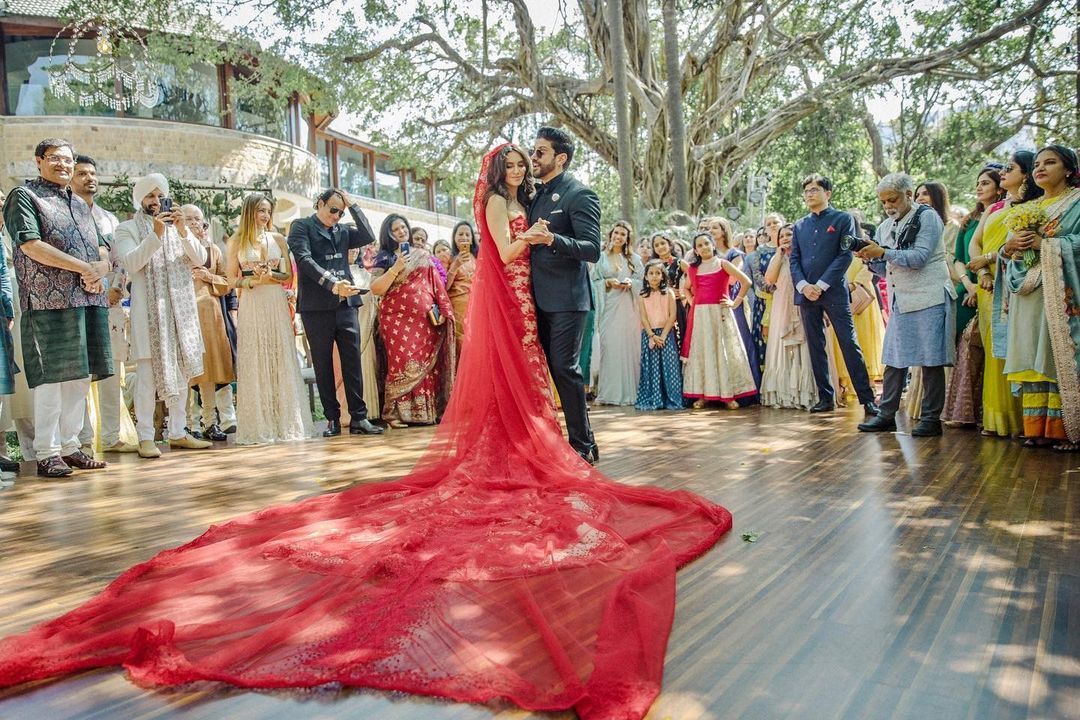 Images via Sam & Ekta – Sonder Frames★ 4.7
Adorable and fun were the keywords for Farhan Akhtar's wedding nuptials at his farmhouse!
This Serene And Stunning Intimate Wedding In The Bride's Backyard!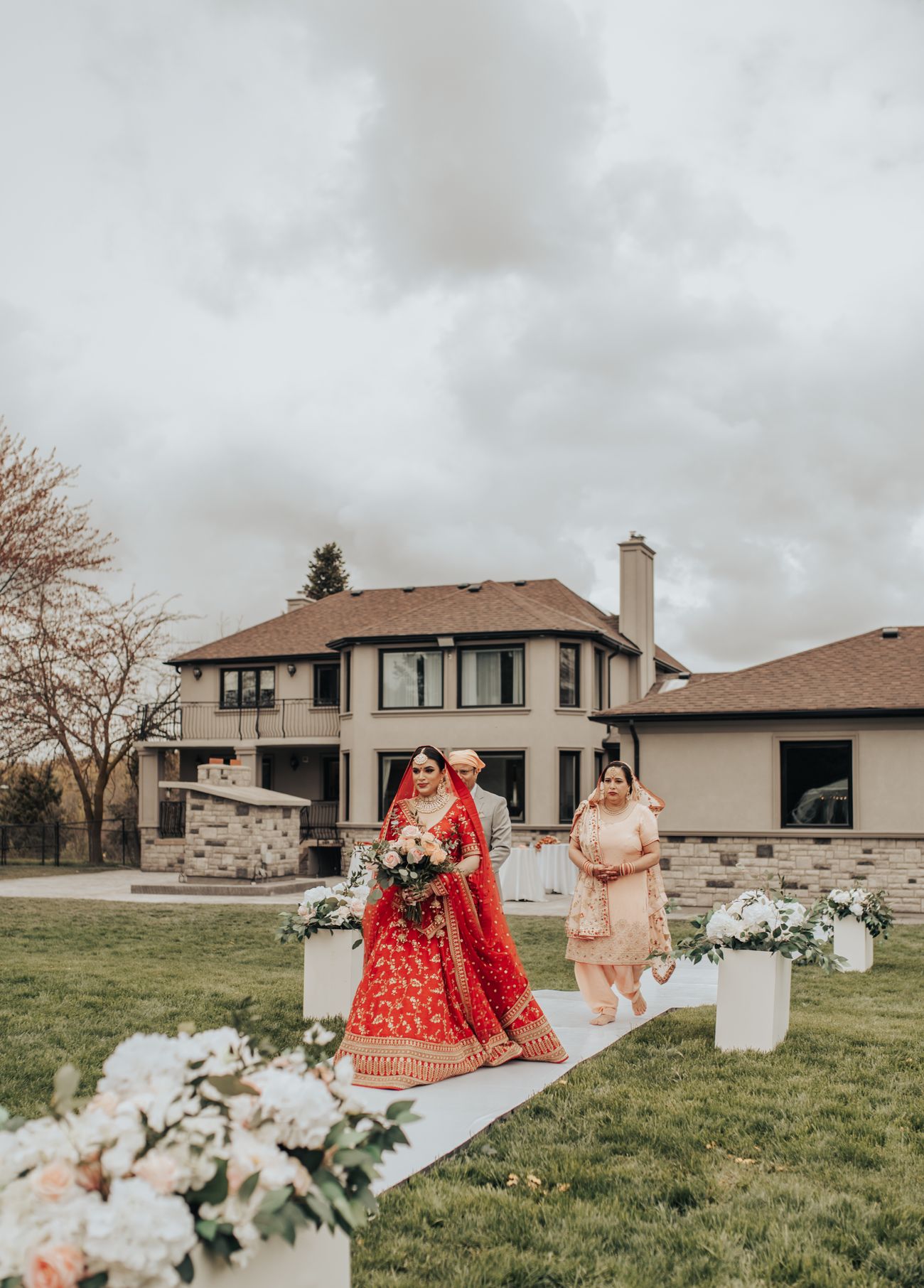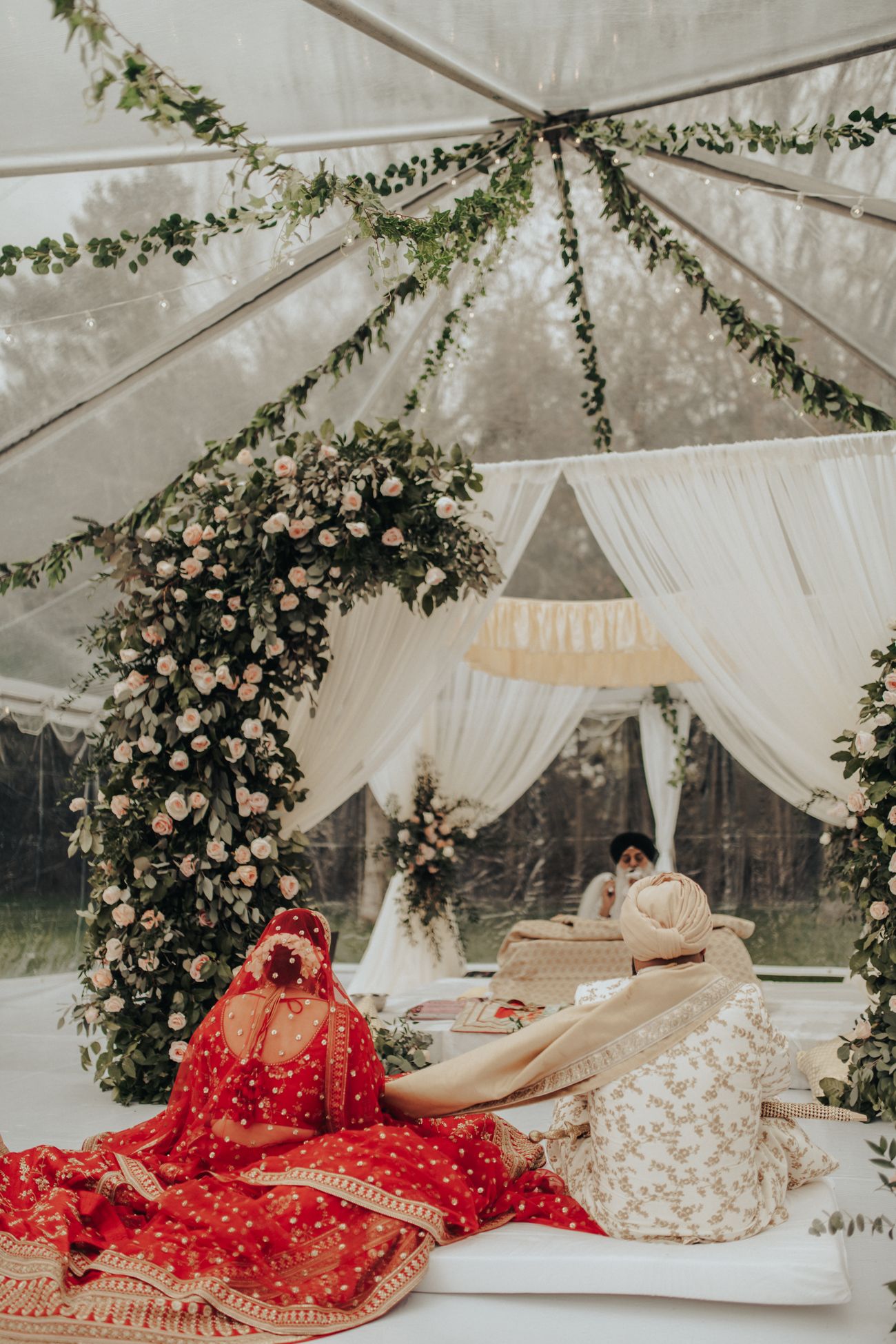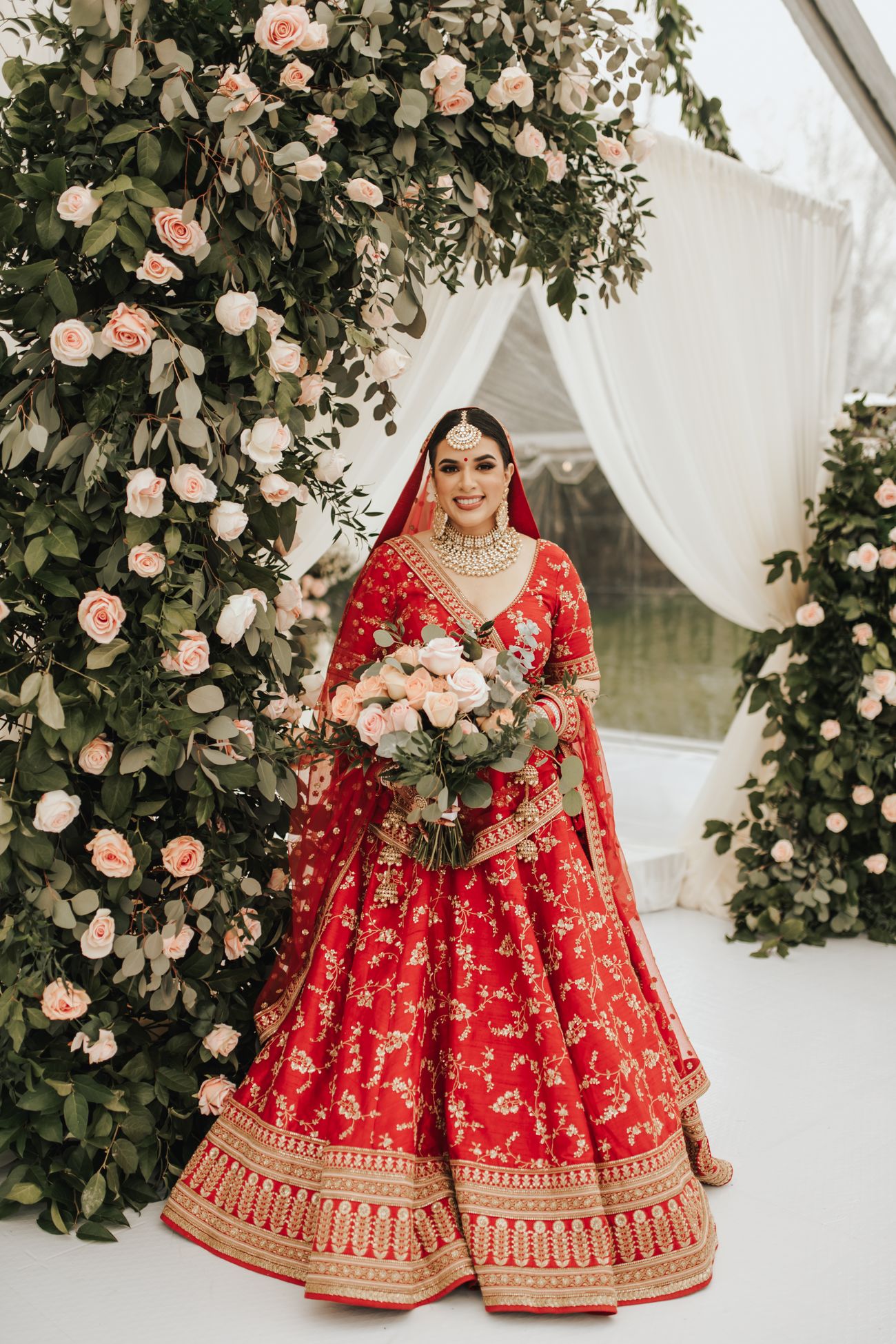 Images via Kiran and Rajan
We fell in love with this wedding the minute we saw it and what's not to love! The gorgeous Anand Karaj ceremony, small guestlist and that perfect bridal red Sabyasachi!
Gorgeous Boho Wedding With The Perfect Décor!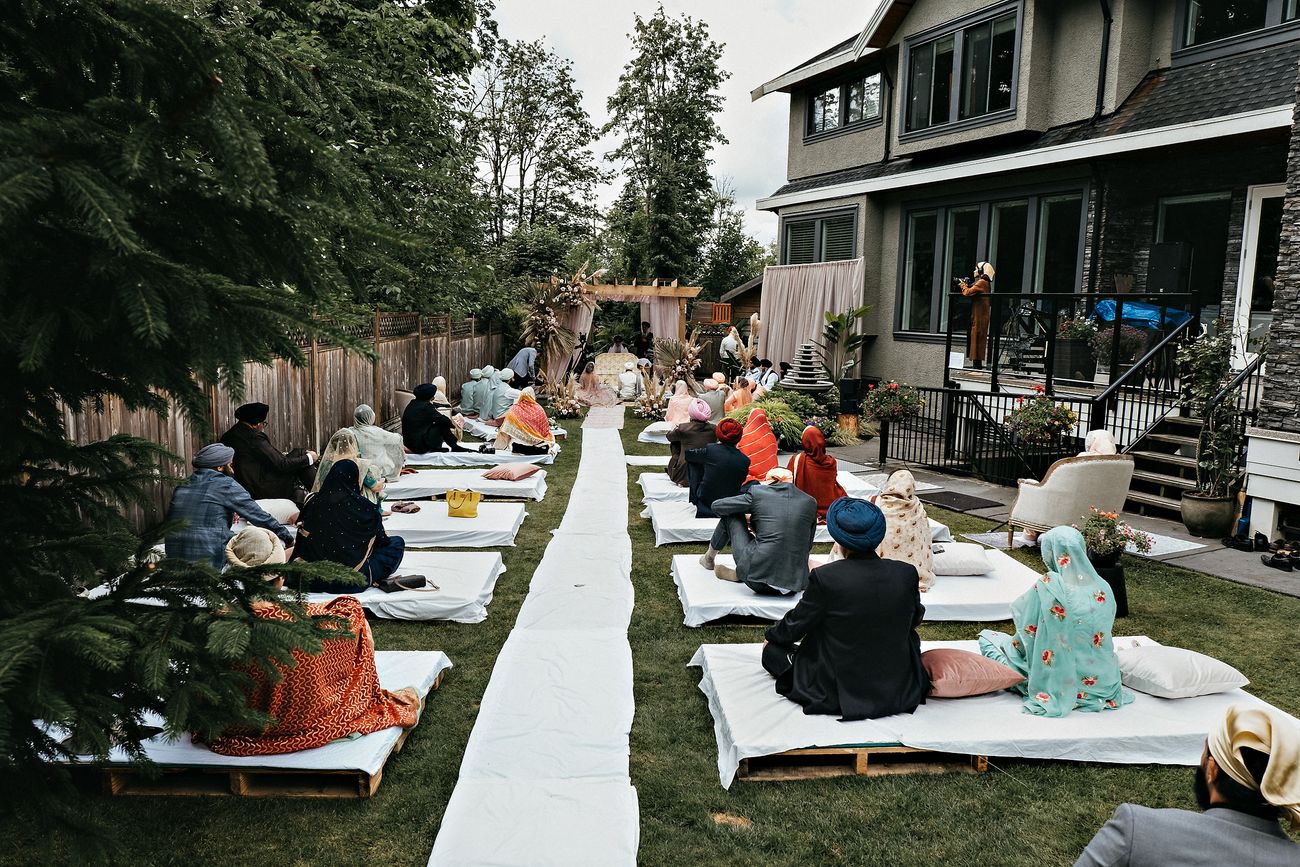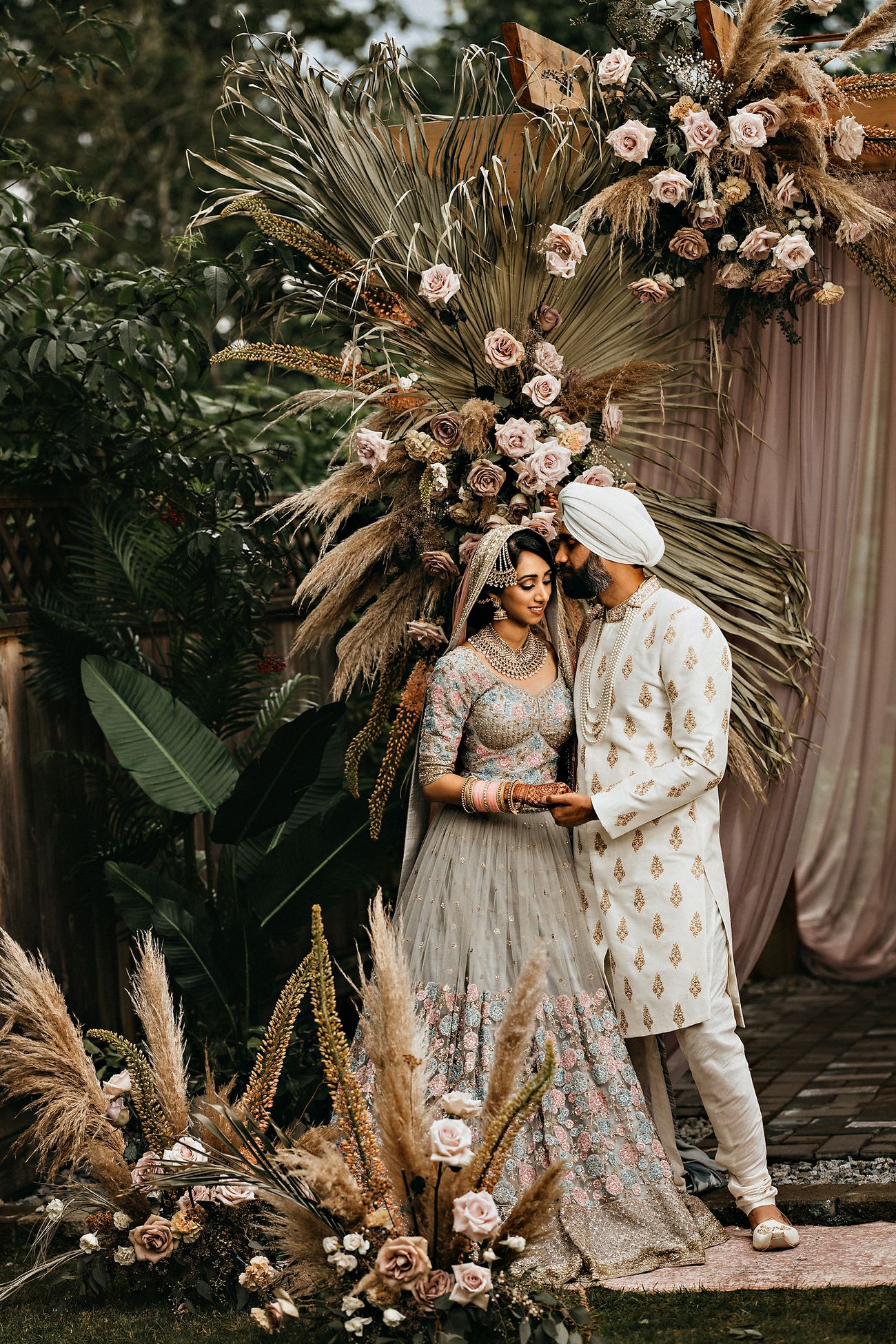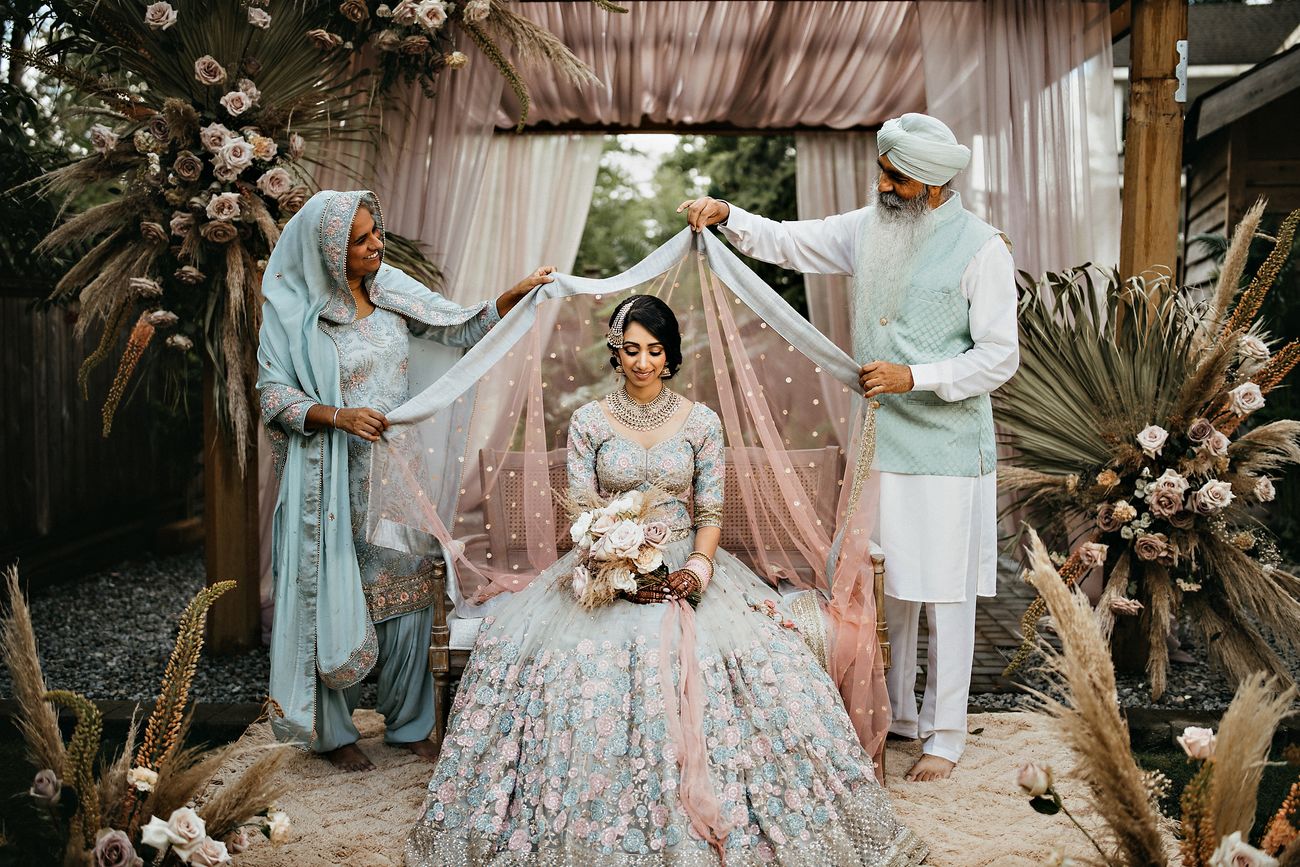 Image via Harneet and Sim
How stunning is that backyard transformation? Using socially-distanced seating and stunning pampas grass décor, this wedding was totally dreamy!
Farmhouse Backyard Engagement With Bride In Liquid Gold!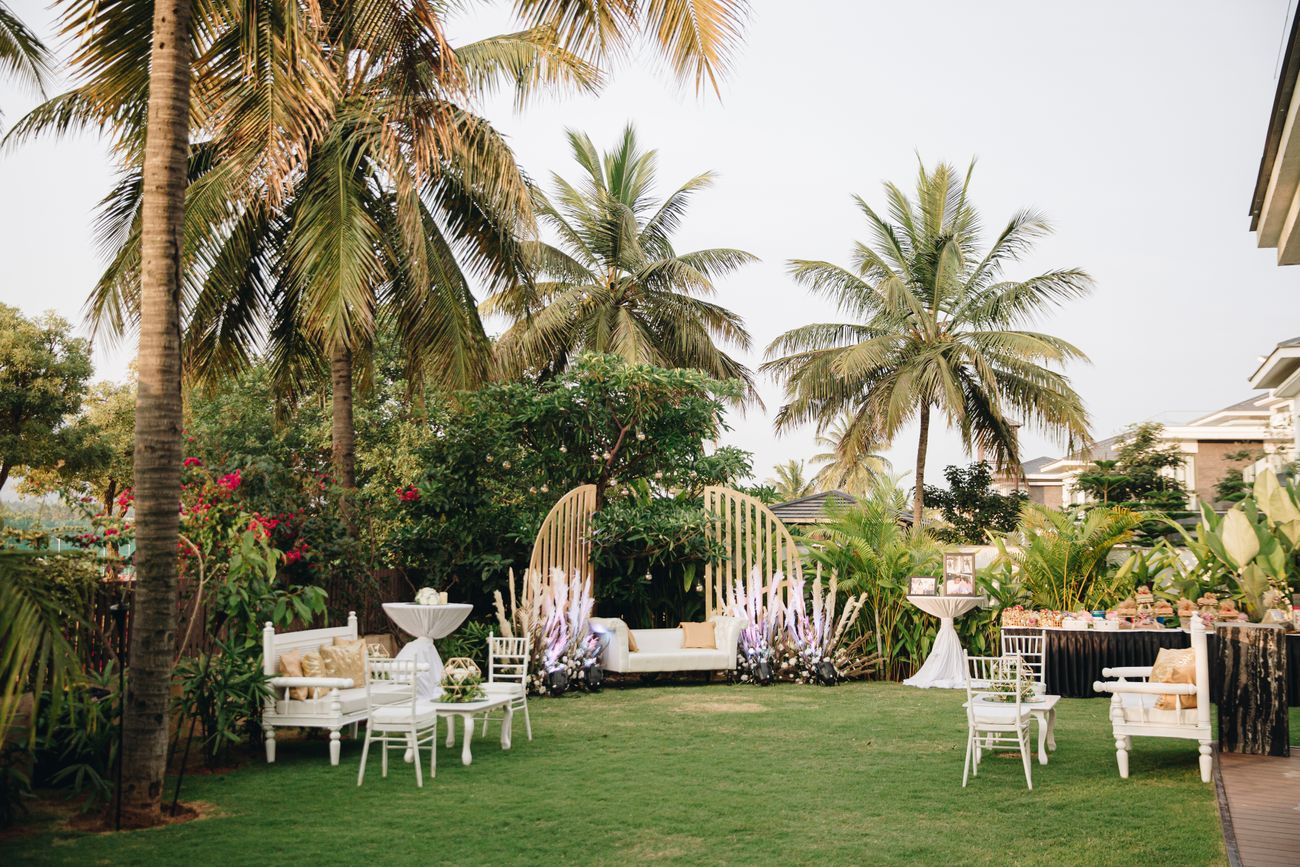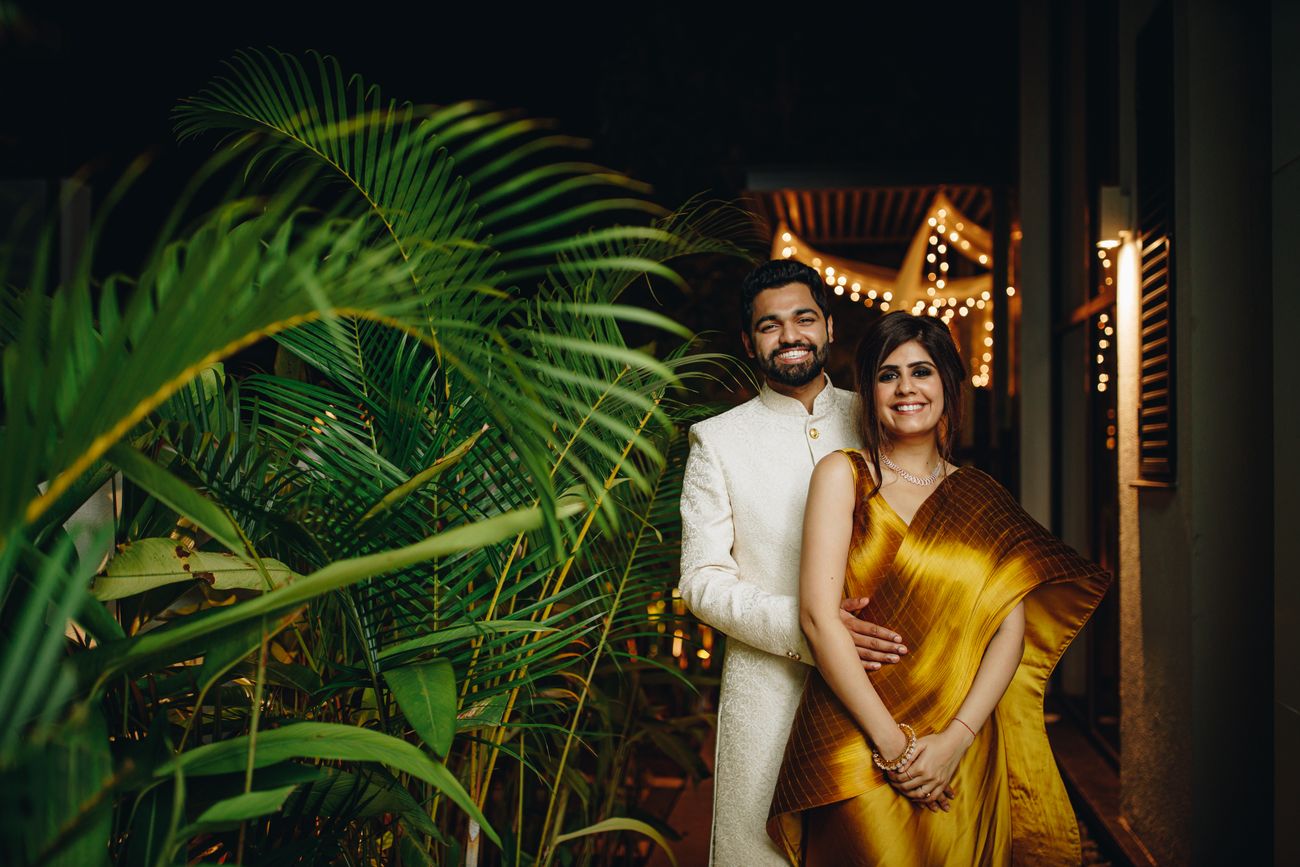 Images via Mehal and Jophy
Intimate and how! This couple picked their farmhouse to have their lovely roka ceremony with the bride dazzling a gold metallic saree look!
Super Adorable DIY Backyard Roka!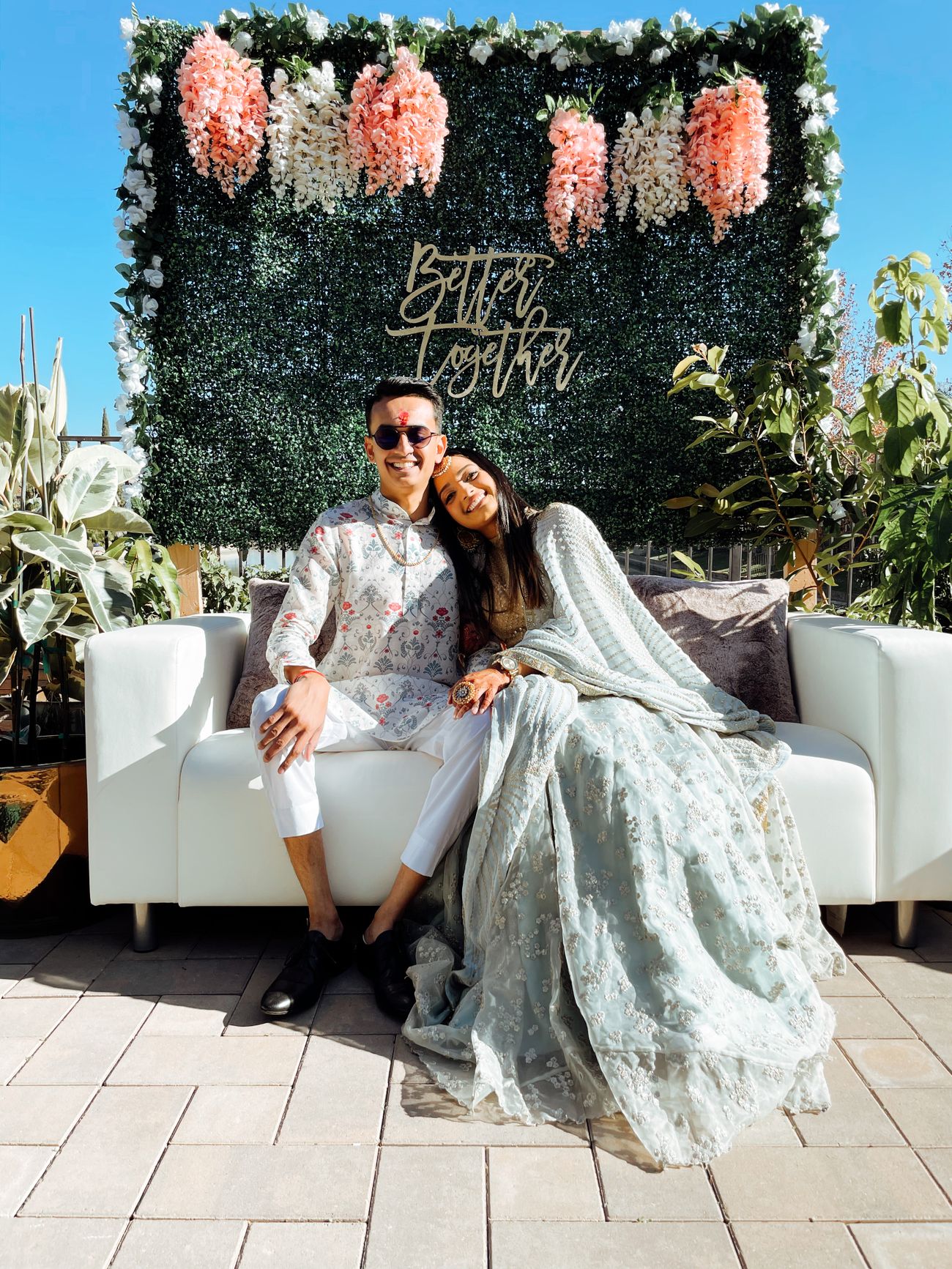 Image via Bhakti and Raunak
This couple planned a last-minute roka and due to Covid, they couldn't find the right vendors so they went ahead with this adorable DIY roka!
A Dreamy Coronial Wedding In Toronto!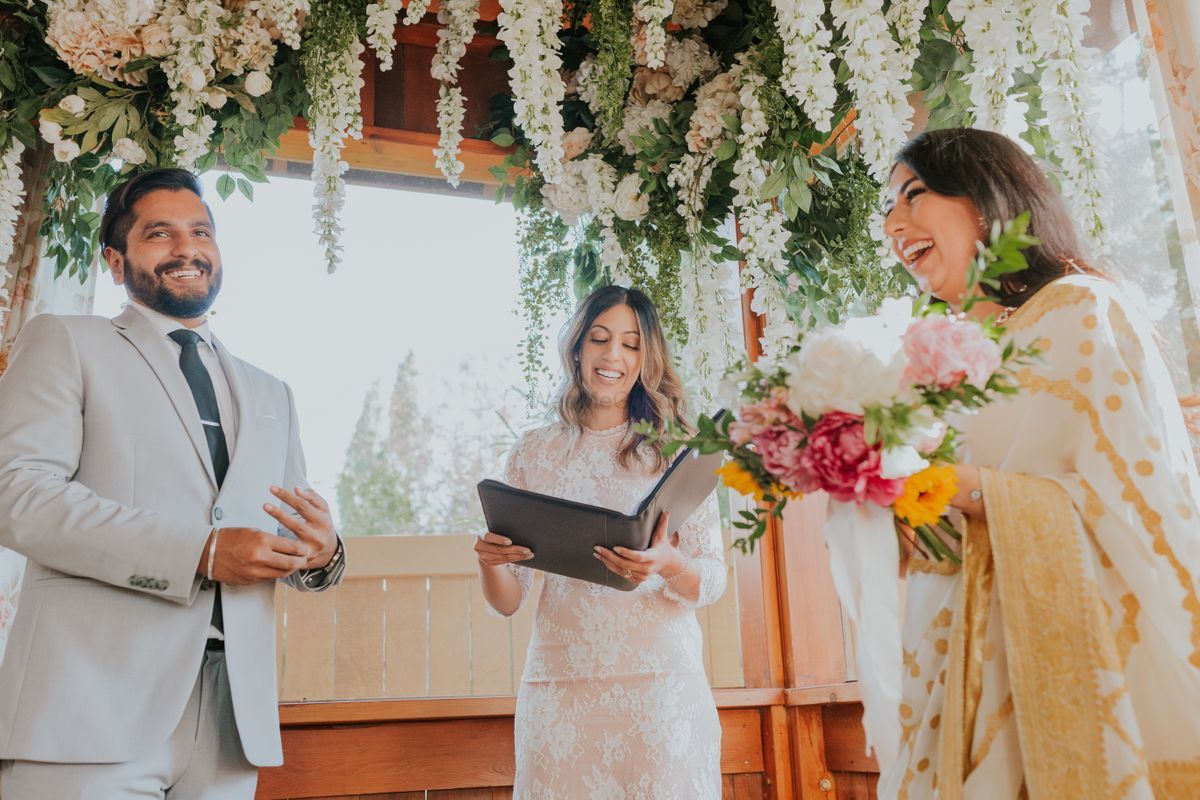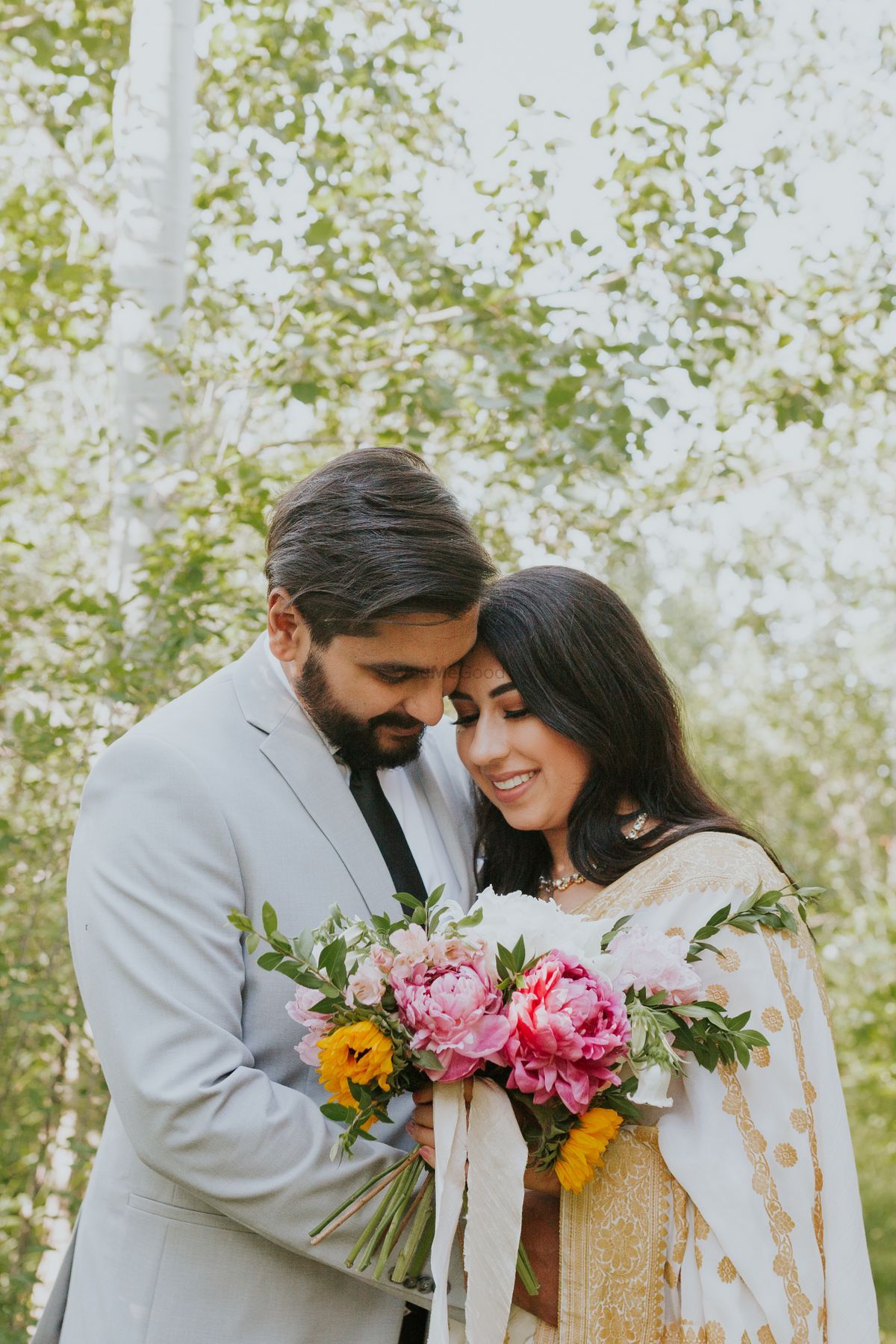 Images via Komal and Gurpal
A bride that celebrated her love in an intimate civil ceremony wedding when the pandemic hit in her backyard!
This Gorgeous Pinterest-Worthy Wedding That We Loved!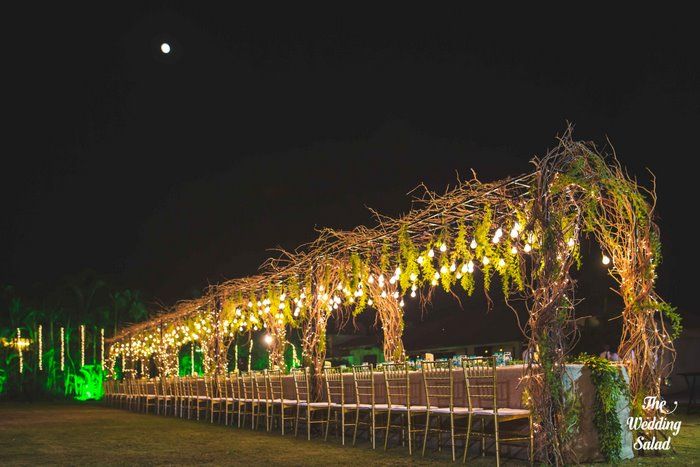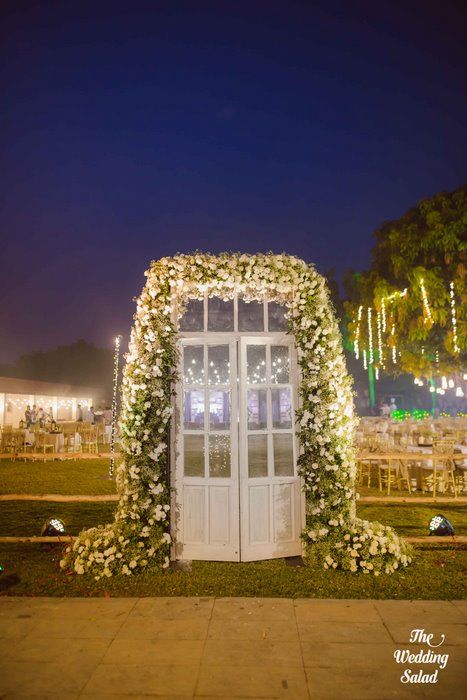 Images via Ishita and Nikunj
From dreamcatchers to stunning dry foliage décor, this rustic backyard wedding was everything you can dream of!
Have A Backyard By The Lake? Have A Wedding In It!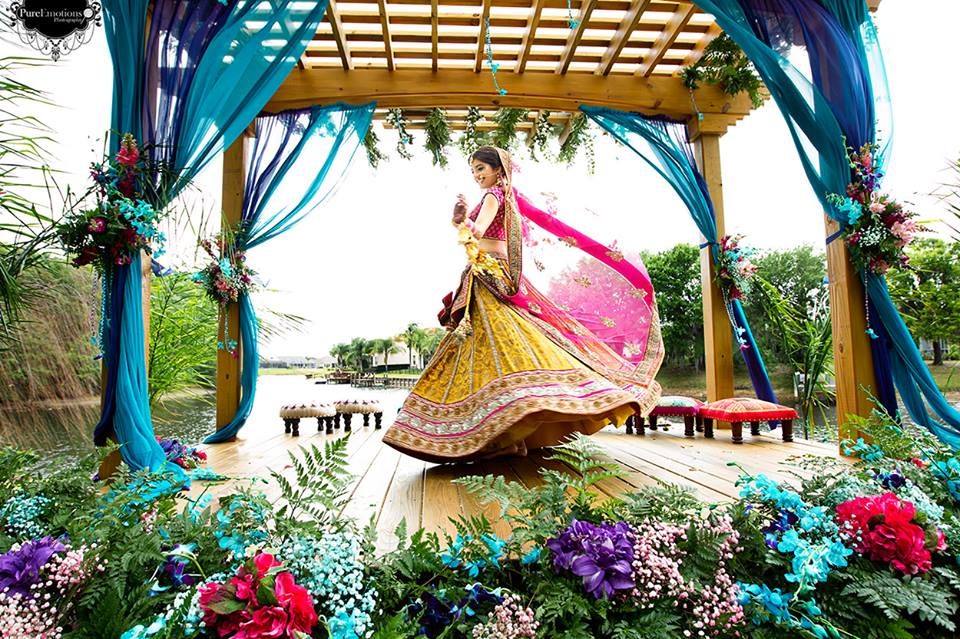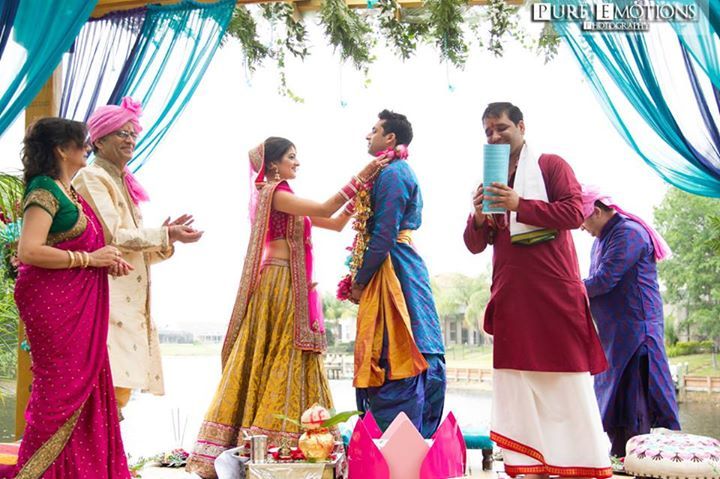 Images via Vibrant Backyard Wedding
How beautiful is it to be married at your parents home that is next to a lovely lake? Not only does it make for a beautiful wedding but also an emotional one!
This Fairy tale Backyard Engagement Was So Dreamy!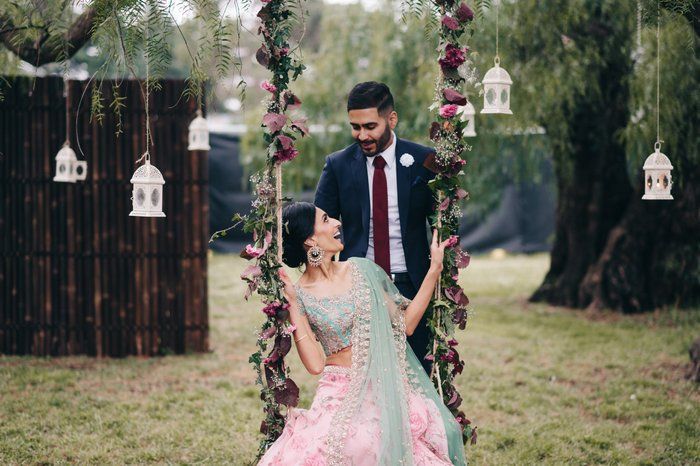 Image via Simran and Inderpreet
Keeping the vibe rustic chic, this fairy tale engagement was such a beauty!
Now that you've been floored by these weddings, here are some decor hacks that will be useful while you plan your gorgeous backyard wedding this year!
Entrance decor
Get a cool welcome sign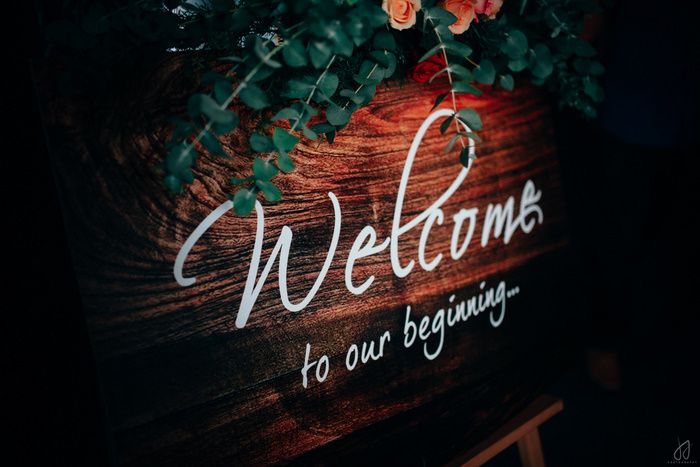 Images via Shahza and Nasif
Wooden signs which have a quote or lead guests to their intended destination (cocktails! food! dance floor! pool!) look so so chic these days, and are so in! Hang some foliage, flowers or balloons from it to make it stand out even more! Otherwise, there's always chalkboard decor which is so so fun!
Get a rustic door for the entrance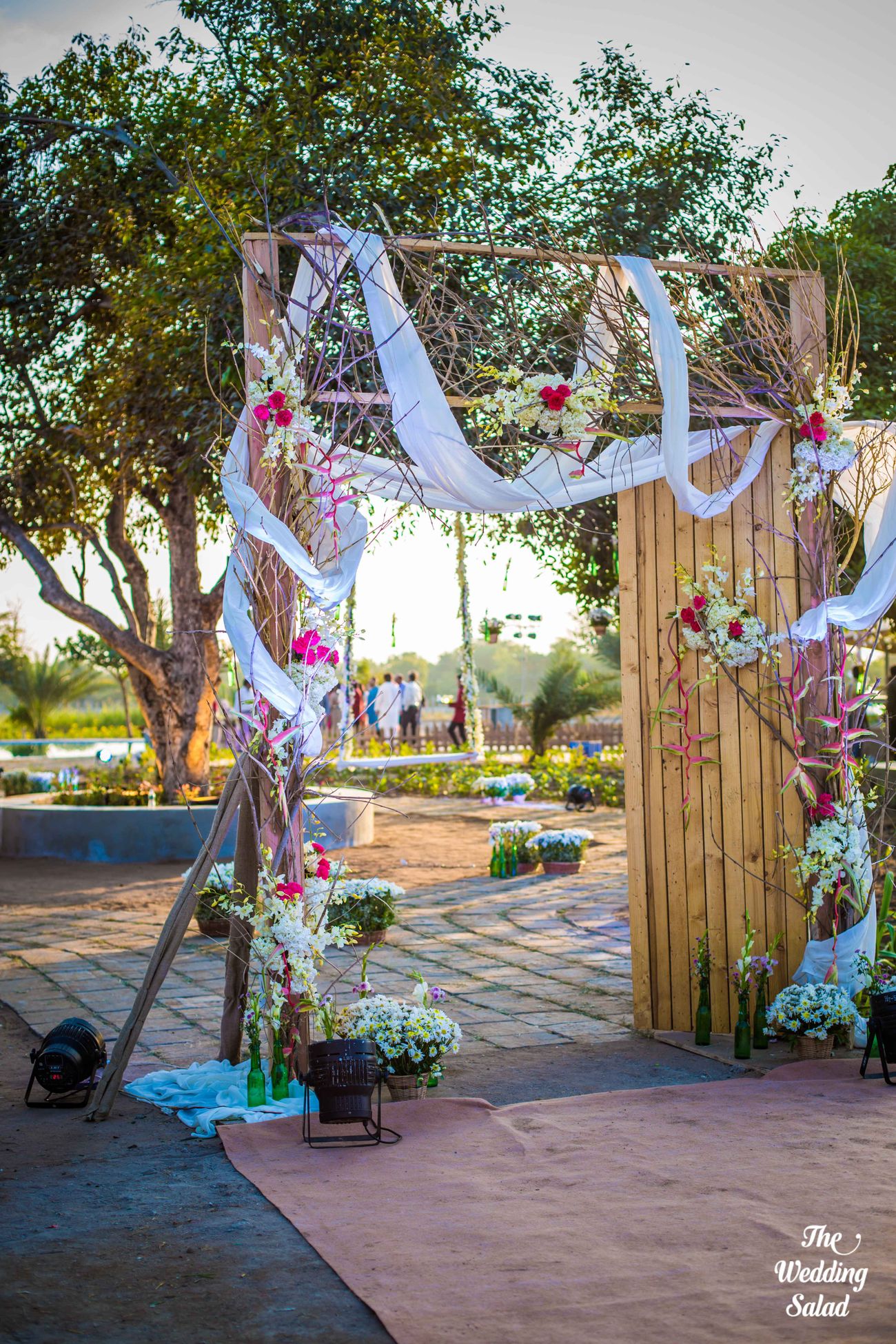 Image via The Wedding Salad★ 4.9
The entrance decor matters a lot. That is what can set the tone for the engagement right from the start. So here are some awesome ideas in this post for how you can nail the perfect entrance decor! Personally, we're in love with rustic doors being used in entrances for backyard affairs these days. Don't they look amazing?
Minimalistic Rustic Mandaps

Images via Netrika Weddings★ 4.9
Without going OTT, you can still have Pinteresty mandaps like this rustic beauty!
Decor ideas
Decorate a swing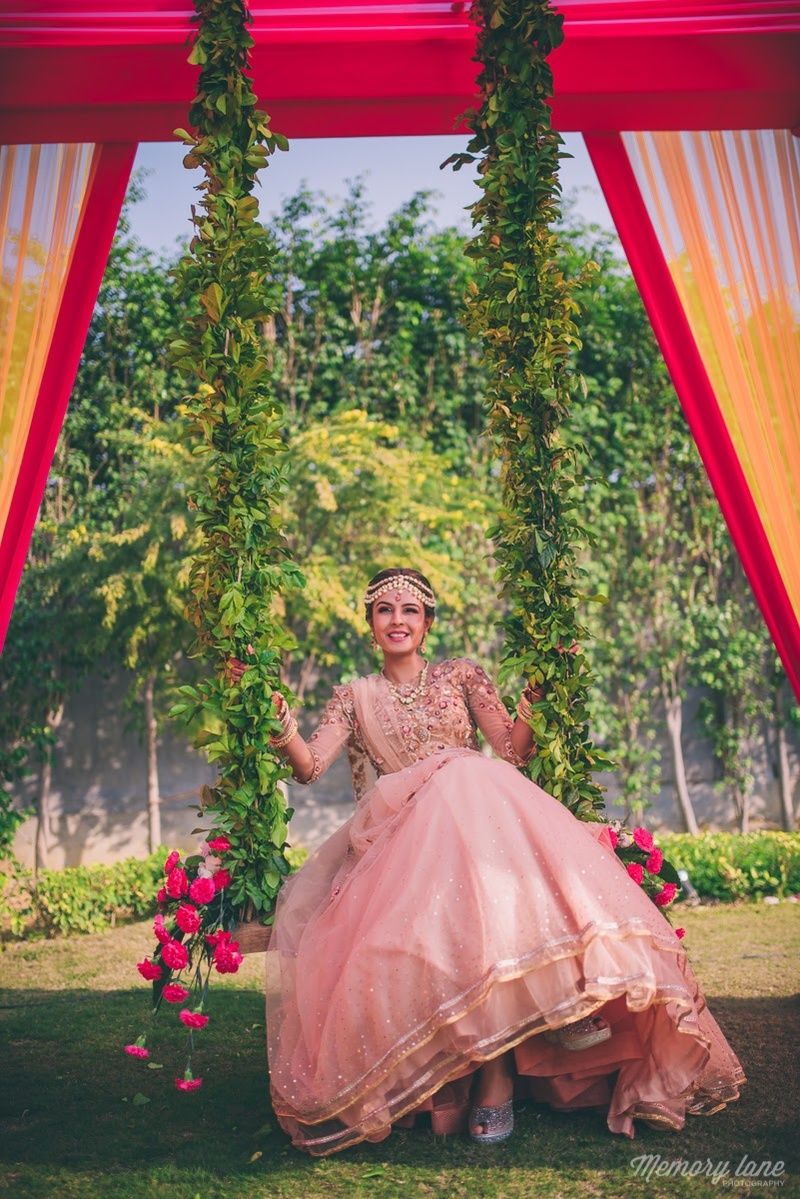 Photo Courtesy: Christina WT
Swings decorated with florals or origami also look amazing for outdoorsy events! So fairytale like, right?
Hang floral chandeliers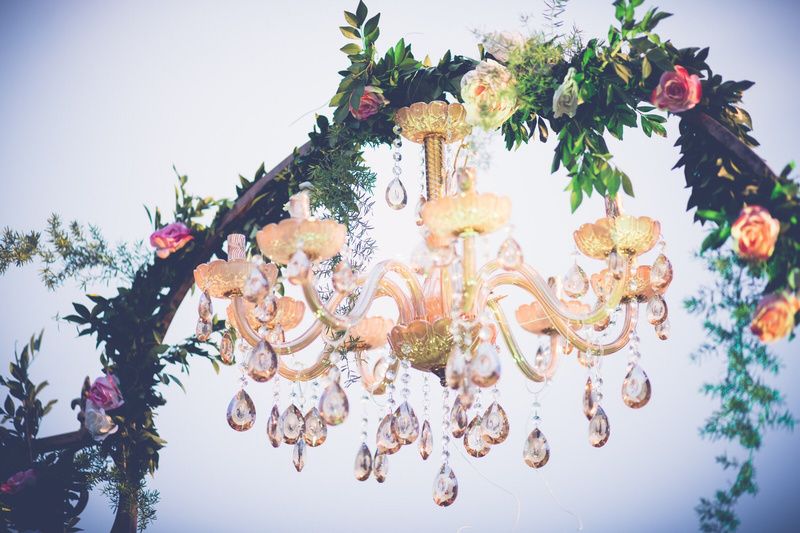 Photo Courtesy: Atisuto
Get a chandelier made entirely of florals or hang one with foliage around. If that's not possible, you can even dangle some pomianders from the outdoor chandelier for a charming twist.
Get giant monograms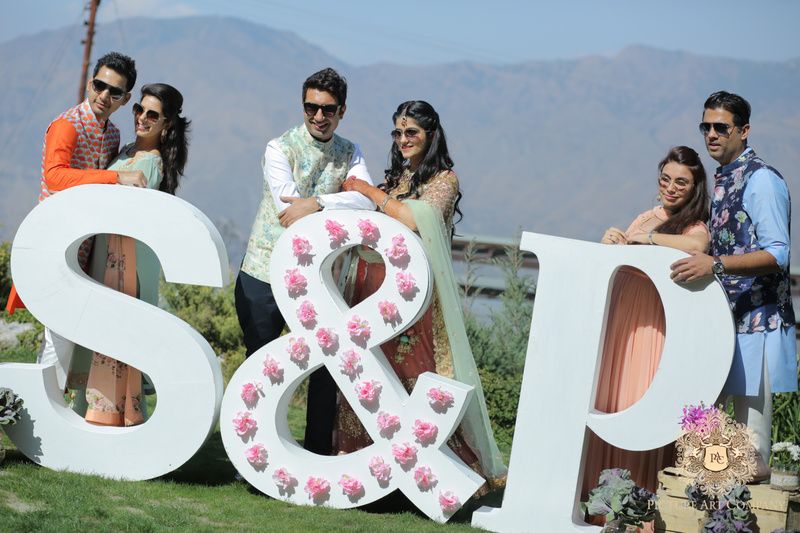 Photo Courtesy: Priyanka Arora Makeup Artist
Wooden block monograms are so in these days, and they look amazing for day backyard engagements! Plus, you can always use them later for other events!
Make use of the natural decor
Decorate the trees around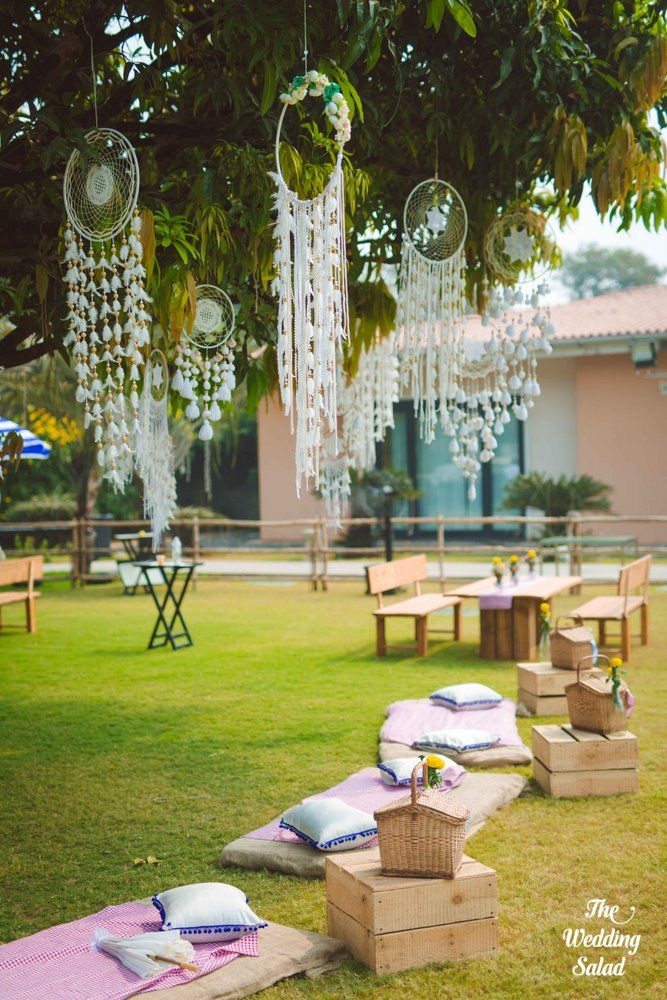 Image via Ishita and Nikunj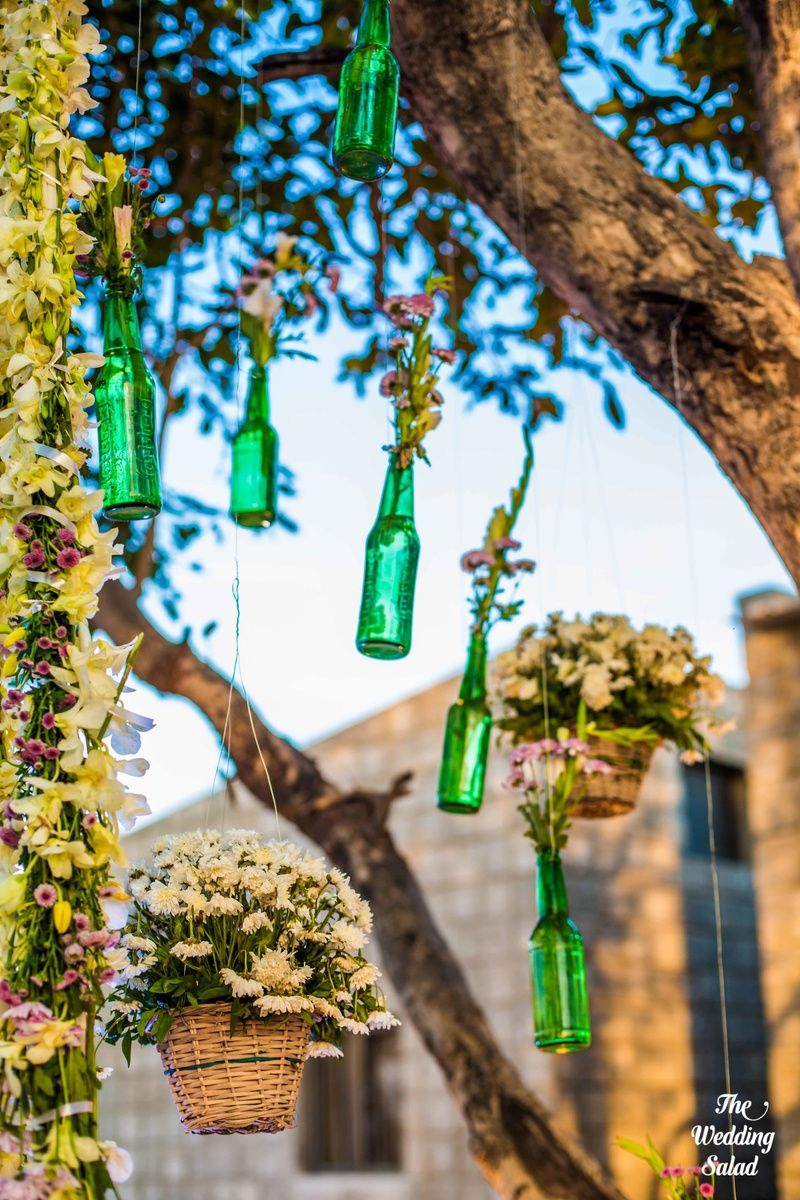 Photo Courtesy: The Wedding Salad★ 4.9
If there are trees within the backyard, then decorate them going with whatever theme you're going for. You can hang flower strings for a dreamy setting, or get some refurbished bottles with a single flower stem hanging from it all over a tree. You can even hang floral baskets!
Use wooden stumps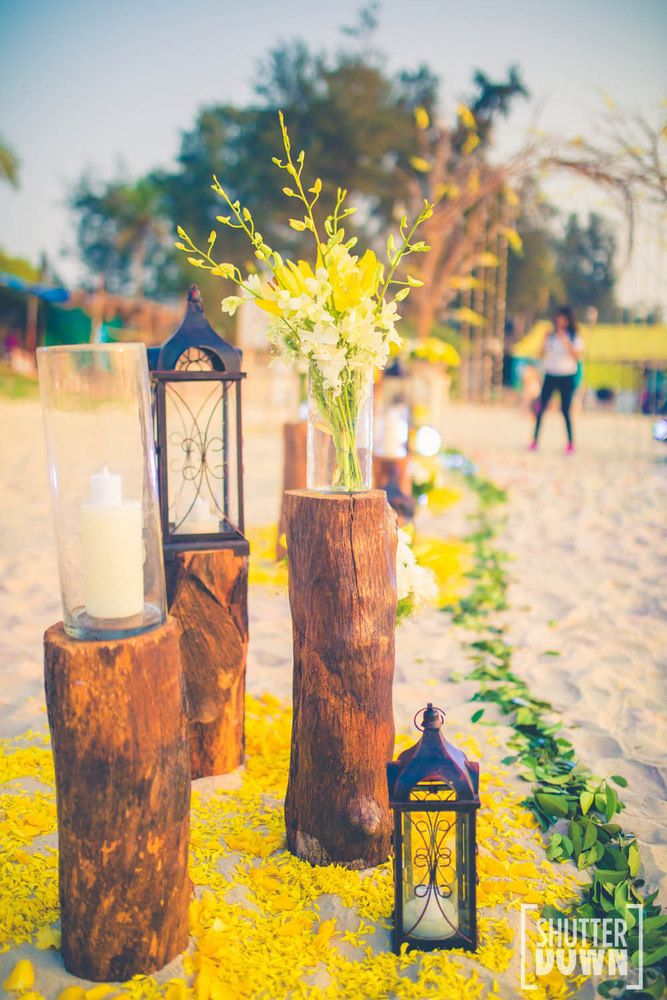 Photo Courtesy:  Shutterdown – Lakshya Chawla★ 4.9
Wooden stumps look amazing for a backyard setting. Whether you have a natural one which is still stuck to the ground or you source some for the decor- keep tiny vintage items on it for added effect.
Corner setting
Don't forget to make an eye-catching corner setting! Here are some ideas to make it your personal cute little corner!
Corner table setting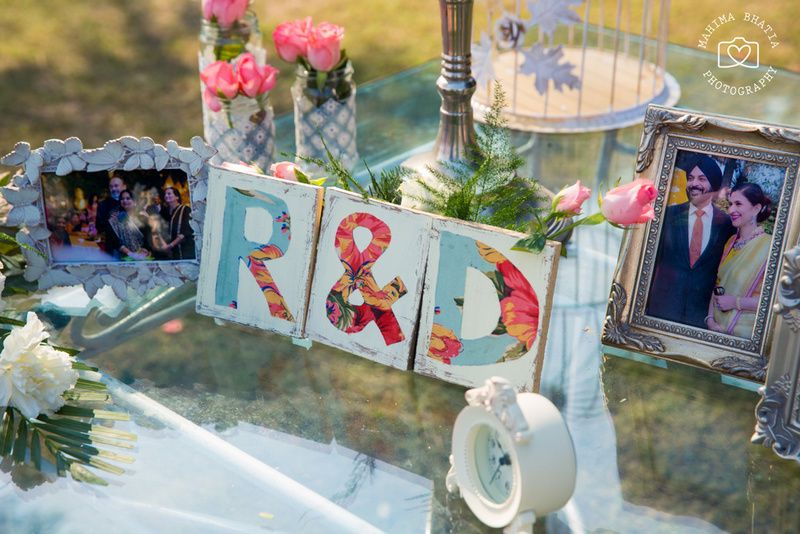 Image via Mahima Bhatia Photography★ 4.9
Use a glass, white or a distressed finish table and add little knick-knacks on top to make it look amazing! You could even add a vintage mirror and use some simple stuff to deck it up.
Create A Memory Corner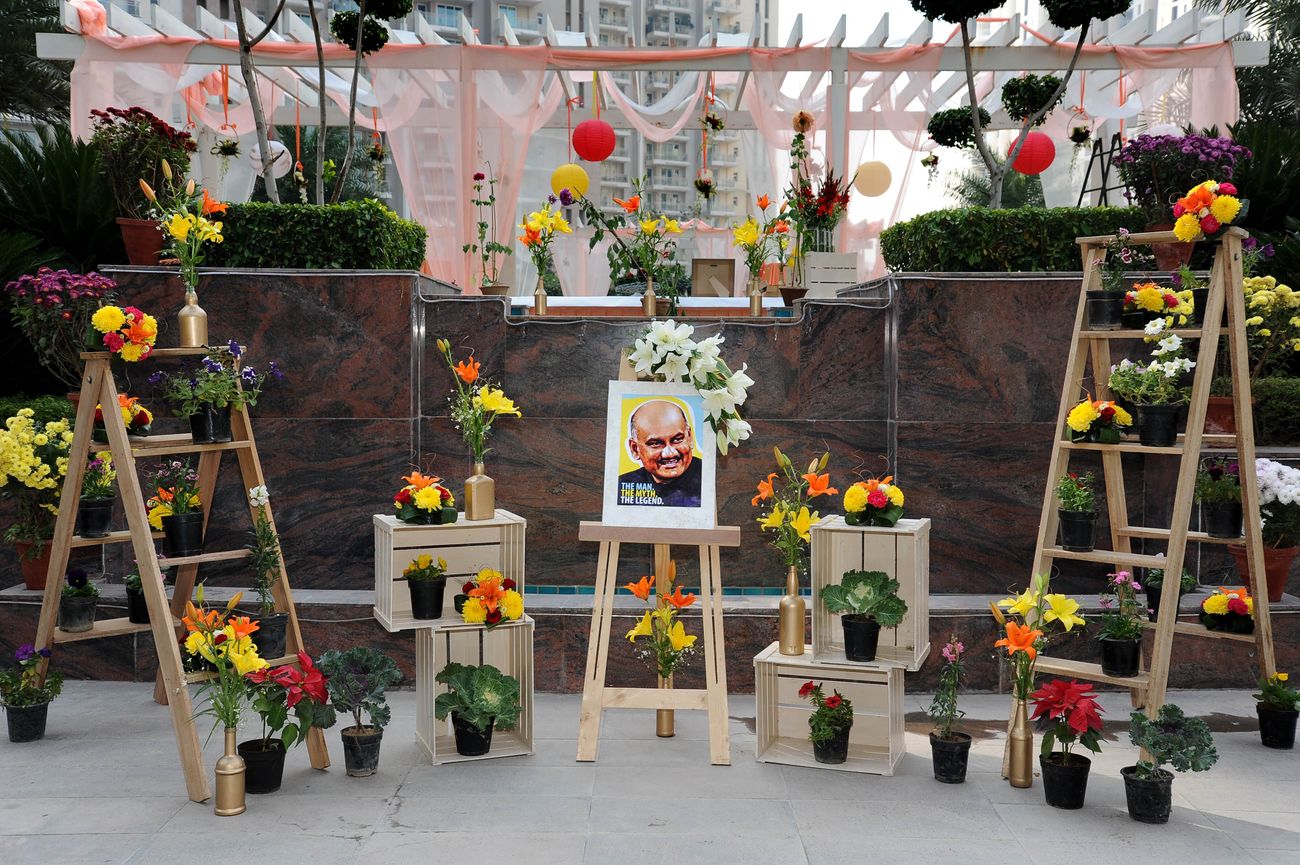 Image via Kaleidoscope Social (A division of Kaleidoscope Events Pvt. Ltd)★ 4.7
In the memory of all the loved ones that are looking over you on this special day, you can create a memory corner
Corner ladder setting
With Love Nilma★ 5 and Hitched and Clicked★ 4.7
You can place your personal photos or customised monograms to personalise the setting even more. Use some wooden crates and plants to make it stand out even more!
Vintage chests or suitcases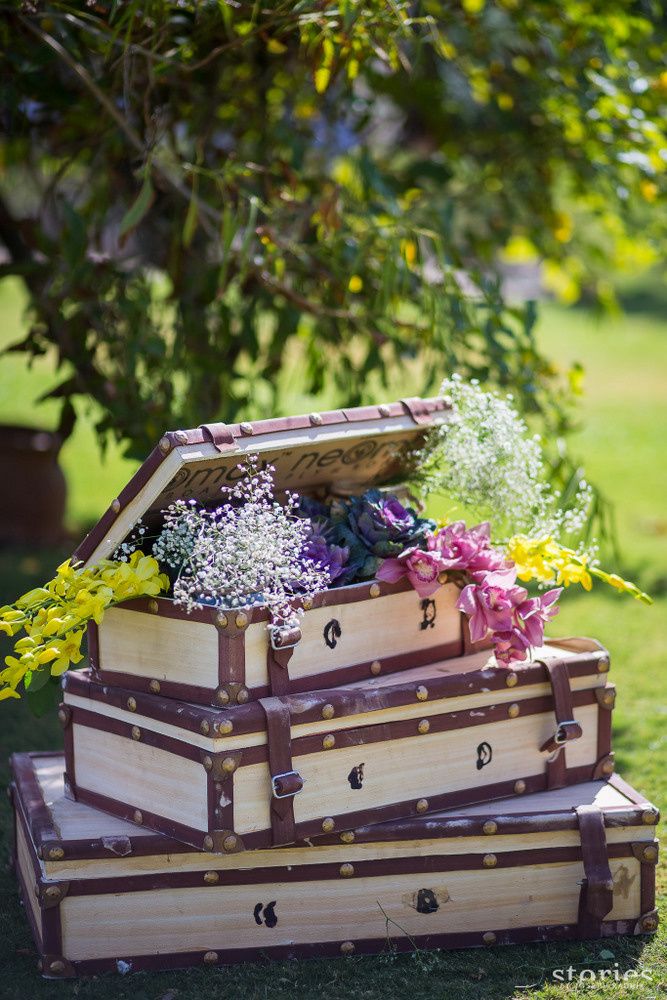 Image via Stories By Joseph Radhik
Line up some vintage trunks in a corner and dress them up with some greens for an awesome corner display!
Table Setting
Get exposed wood furniture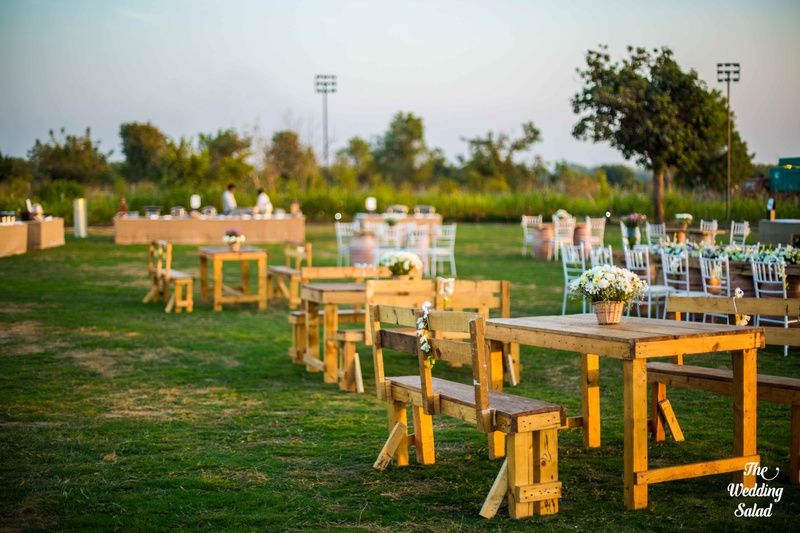 Image via The Wedding Salad★ 4.9
This lends such a rustic and relaxed vibe to the whole event. You can stick to whatever colour theme you want, but make sure that the furniture has that worn-out vibe, which totally goes with the backyard theme! Long picnic tables also work really well for backyard affairs!
Have a pretty table setting going with the theme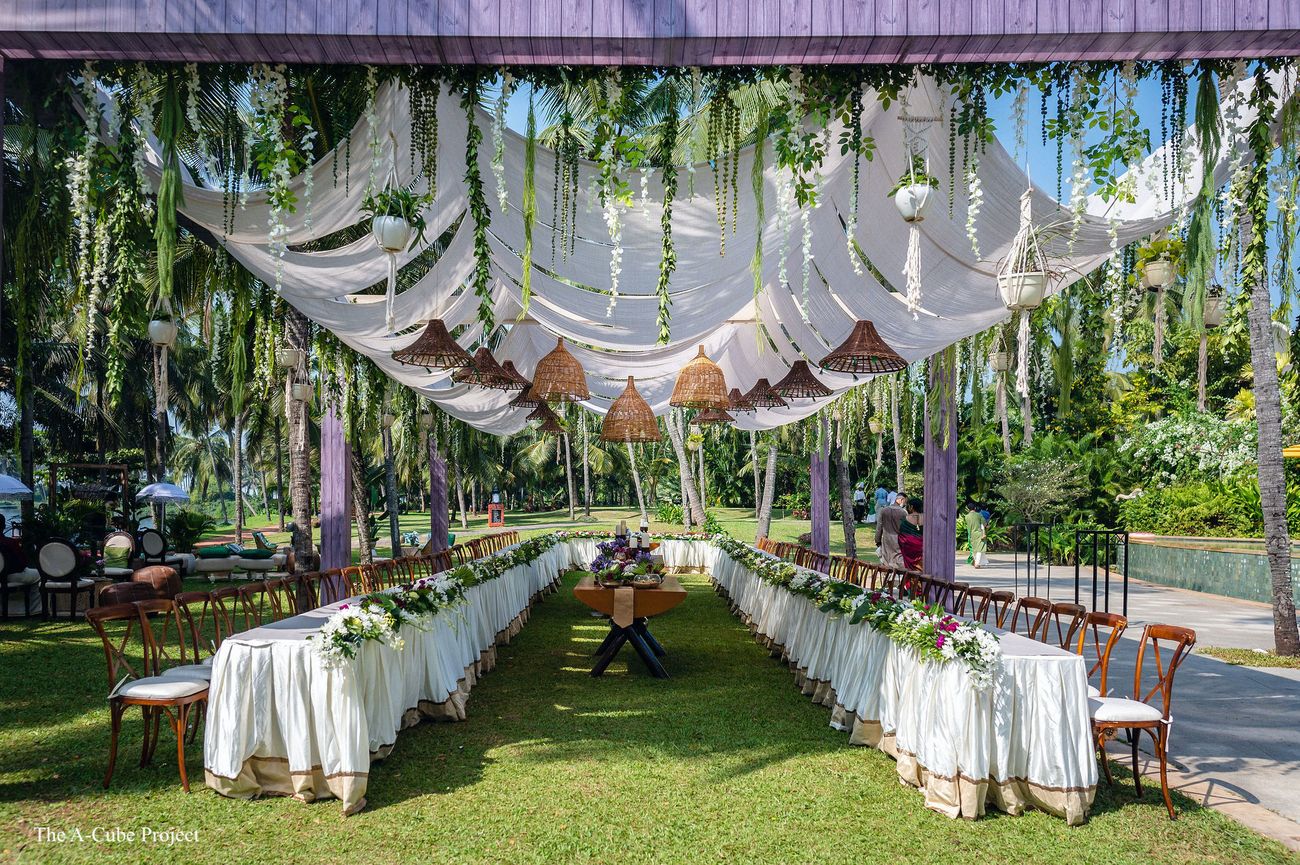 Image viaThe A-Cube Project★ 4.8
Lay a runner down the centre of the table and cover it with an assortment of fruits, flowers, candles or even succulents! You can choose them according to the colour theme you're going for, but they lend that perfect outdoorsy vibe to a backyard setting!
Decorate the chairs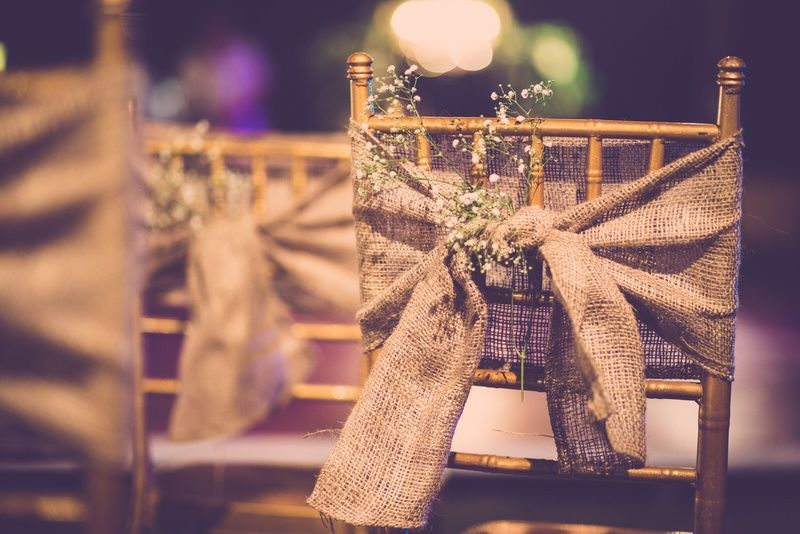 Altair★ 5
Get cute Mr and Mrs signs on the chairs or decorate them with some fabric, flowers or foliage keeping in tune with the theme- it looks gorgeous!
Photobooth
Decorated backdrop and props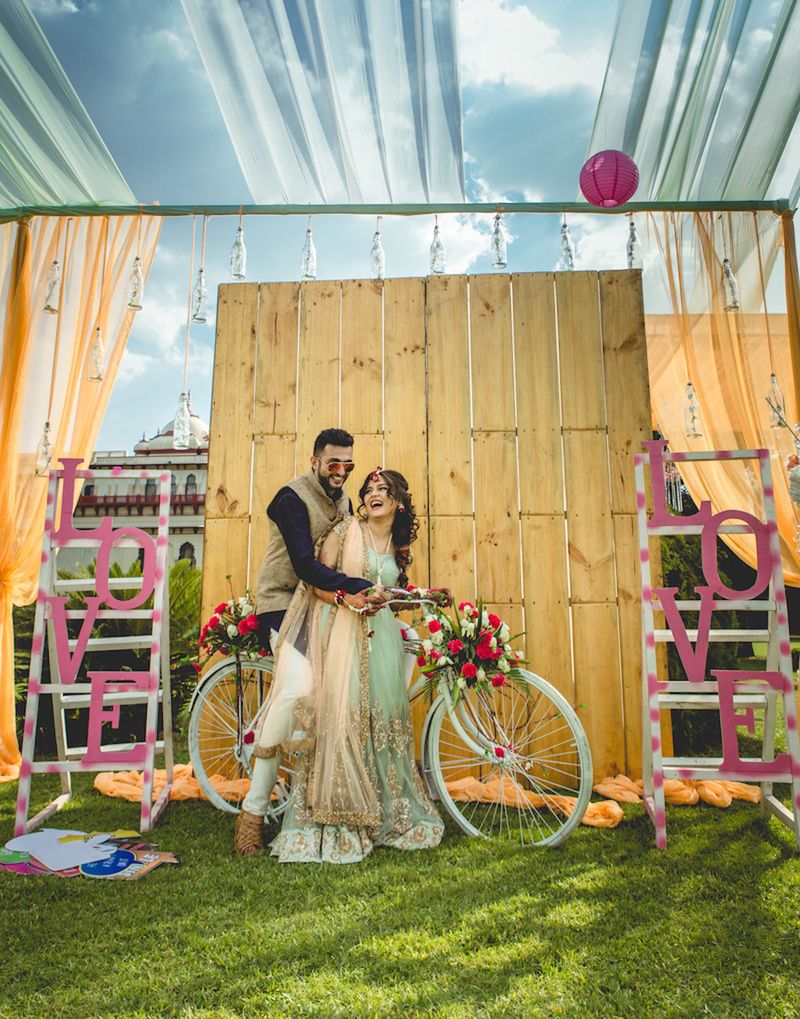 Cycles, rickshaws or any other vehicle work really well as photobooths too!
Suspended elements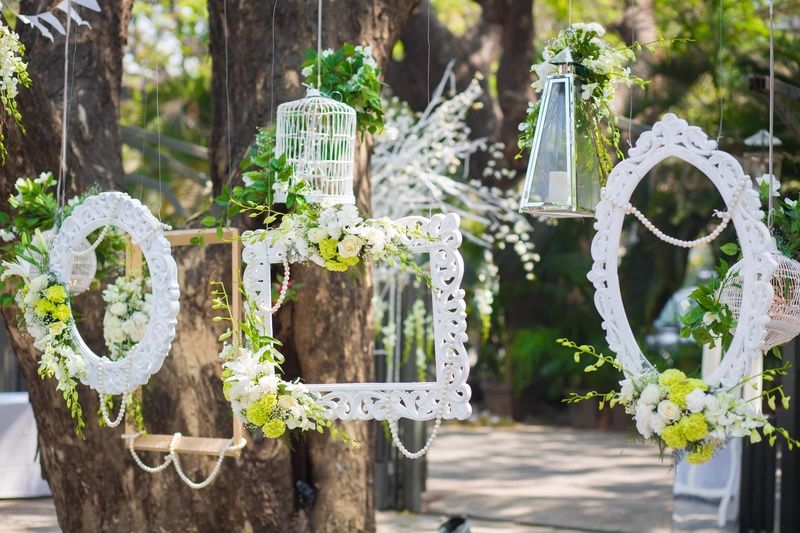 Hanging painted tyres, frames, birdcages or photos from trees or in a corner- it makes for a super cute setting for a photo booth!
Life-size cutout photobooth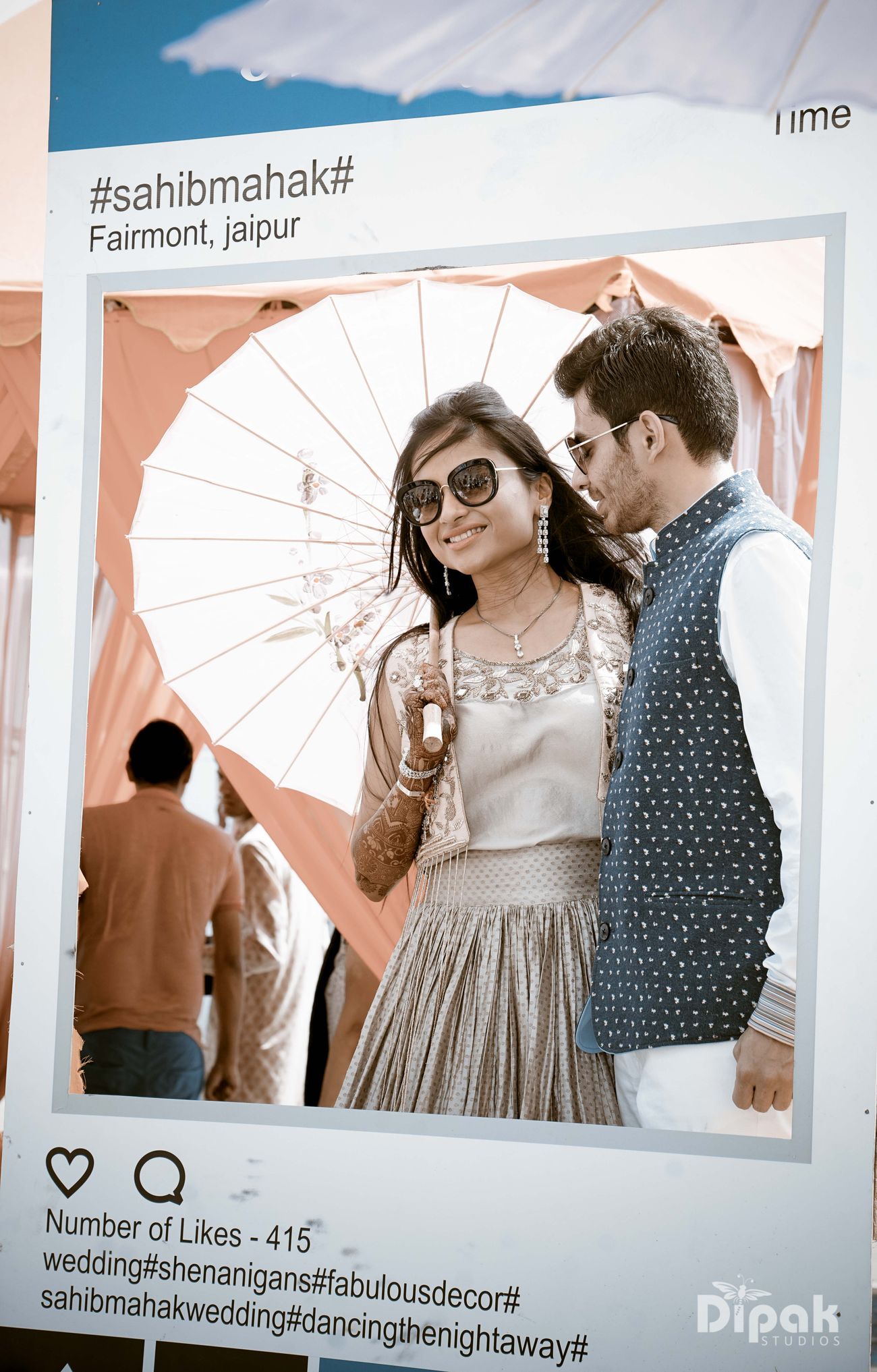 Image via Dipak Studios★ 4.8
You could even get a gigantic Instagram or Facebook photobooth with your hashtag on it!
What do you think of these ideas? Let us know!
Want to check out more decor ideas? Check all things decor at our exclusive WMG decor gallery!
*Updated by Apoorva Pagar.