Happy Bridal Mehendi Portraits That We Gave Our Hearts To! *Screenshot ASAP!
Mehendi shots are always about the mehendi design and how to put that in focus. But mehendi is also about the bride. A fun event where you find the bride solo, while she applies her mehendi, in her most candid moments. So when we spotted these happy bridal mehendi shots, we were in love! From happy laughing brides to brides with their girl gang, we have it all for you to be inspired by. Be prepared to be enchanted by the carefree laughter, the twinkle in the bride's eyes, and the unbreakable bonds of friendship that weave through these shots. So, bookmark this one while you plan your mehendi shot list!
This elegant portrait that's eye-grabbing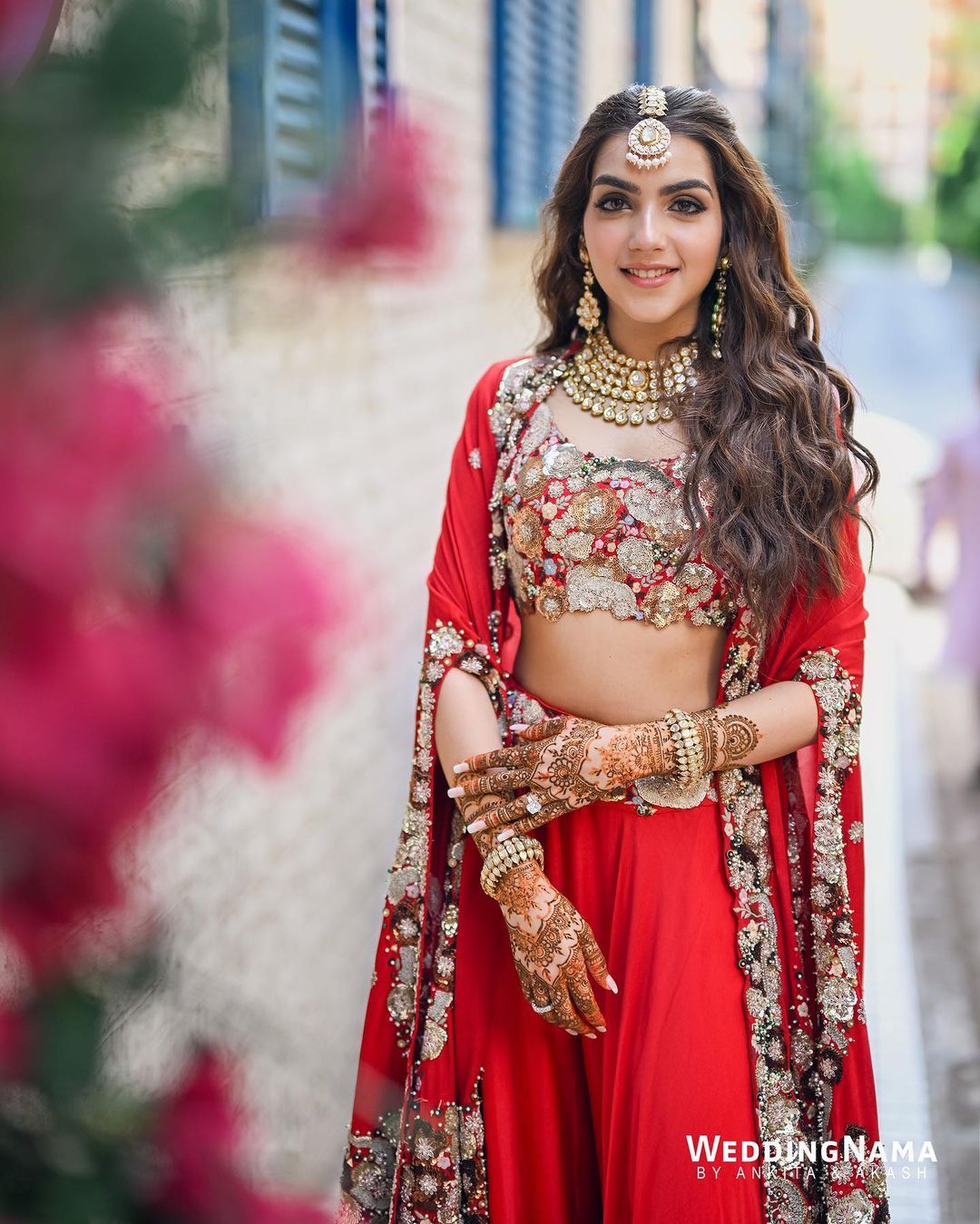 Image via WeddingNama★ 5
Loved this bride who rocked red on her mehendi- a very different choice but it did pop and how!
That Classic Mehendi Portrait!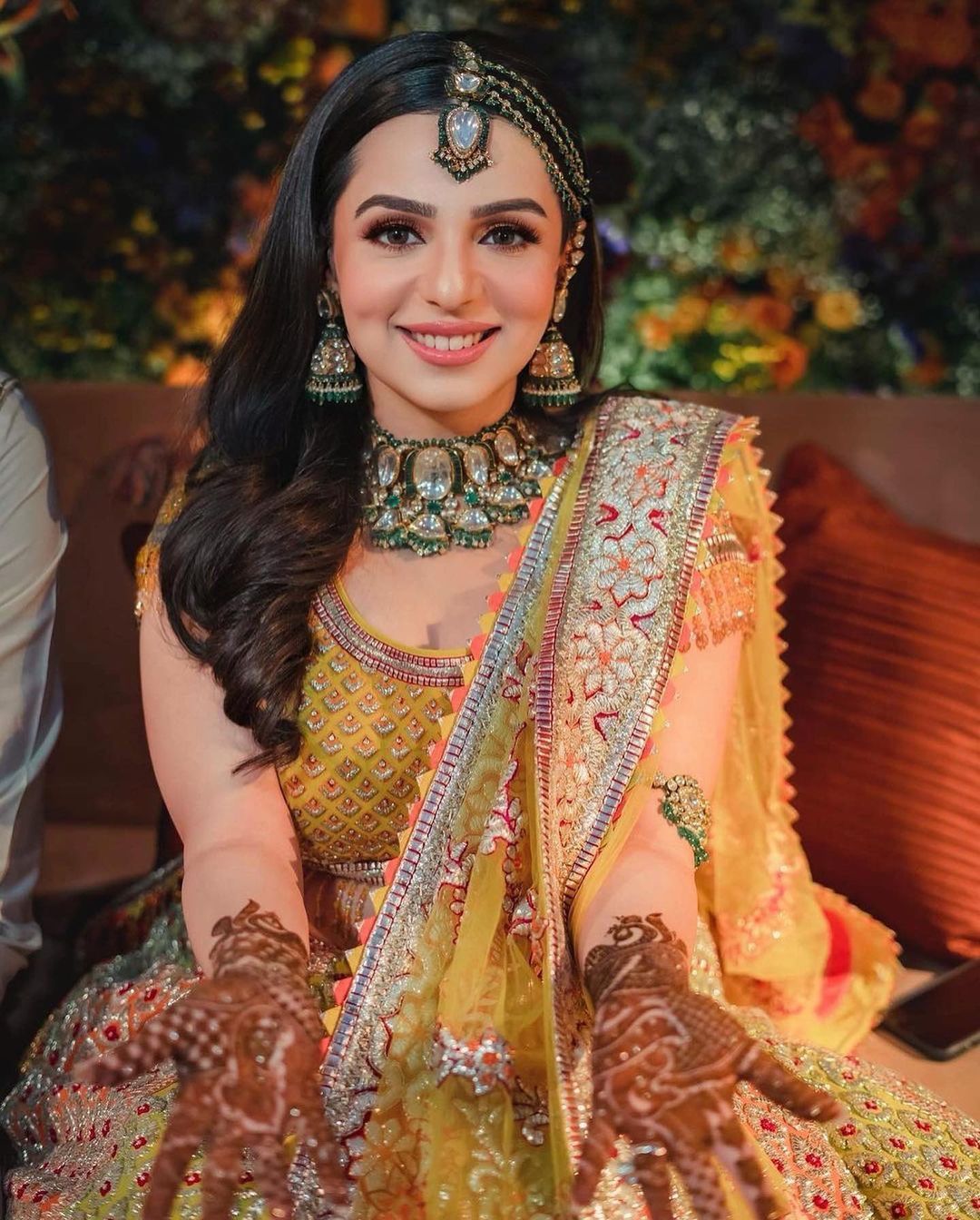 Image via Tanya Narang
The one where you show off your freshly applied henna is always a happy one!
Laughing Like There Is No Tomorrow!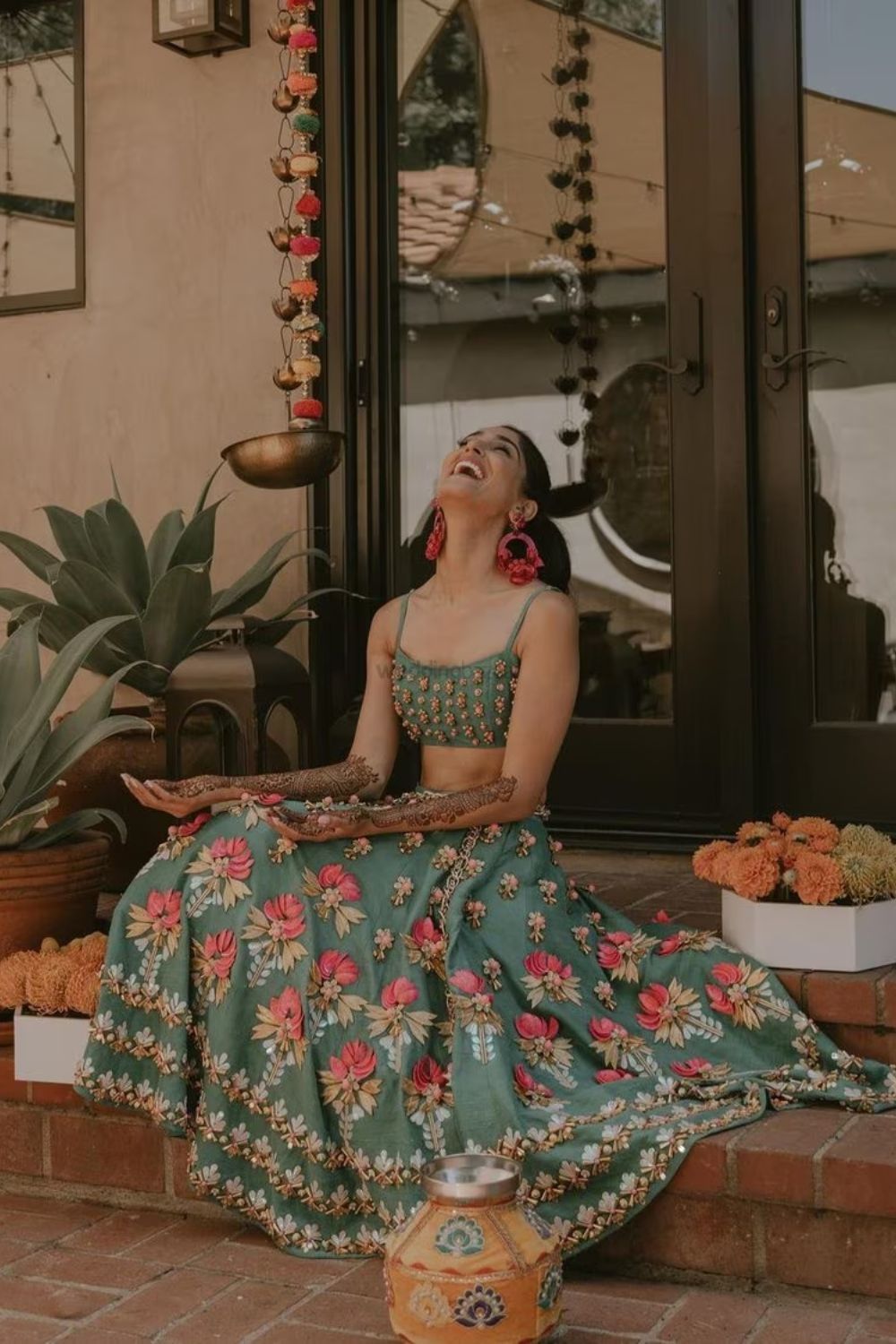 Image via Vinutha Garidipuri
We loved how this moment was captured – a solo shot of the bride laughing and having a great time!
This Casual Bridal Portrait That Is So Pretty!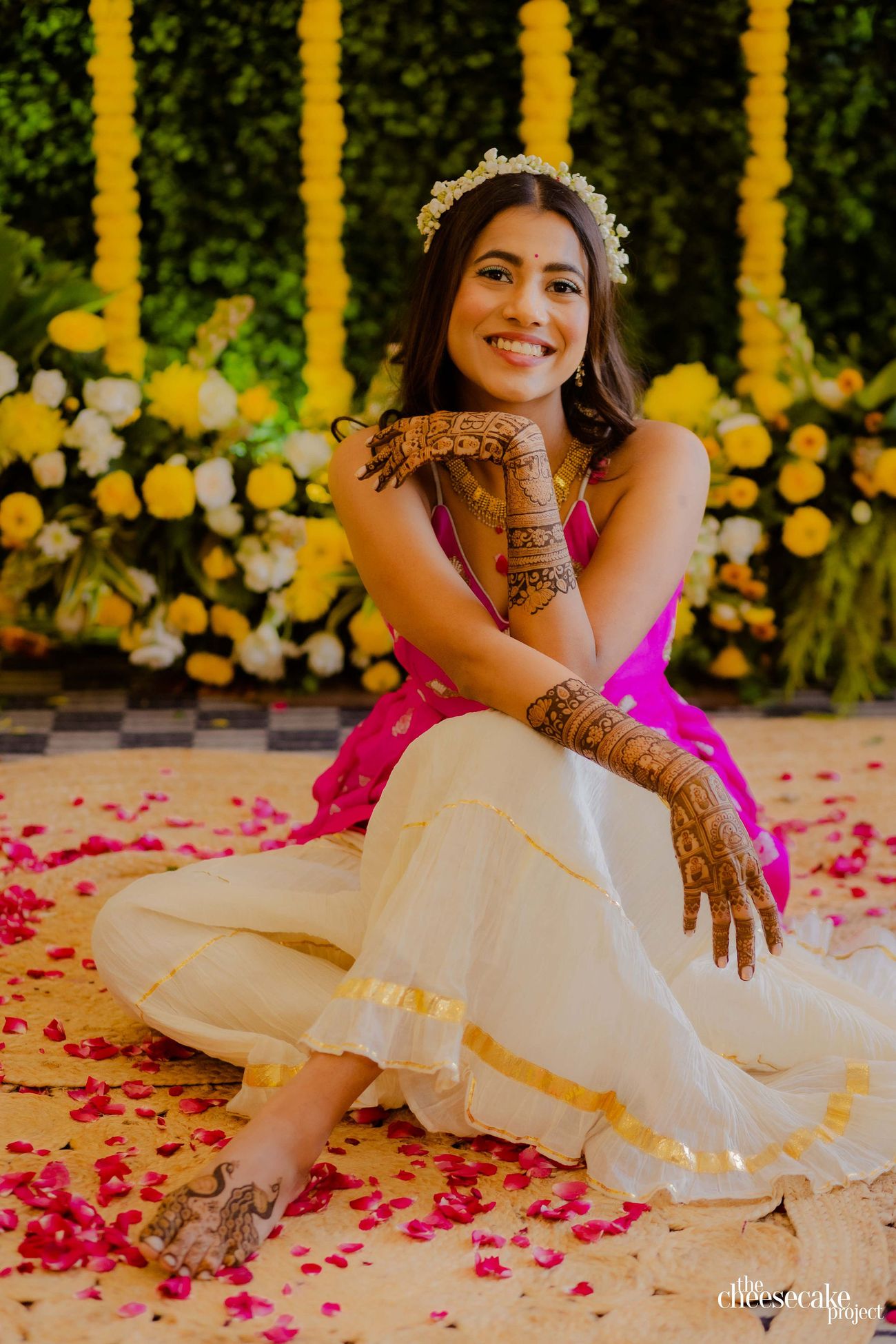 Image via Vrinda and Blake
While plandids are beautiful, this portrait-style shot with the bride casually chilling away on her mehendi day is so lovely!
The Bridal Flower Amongst The Blooms!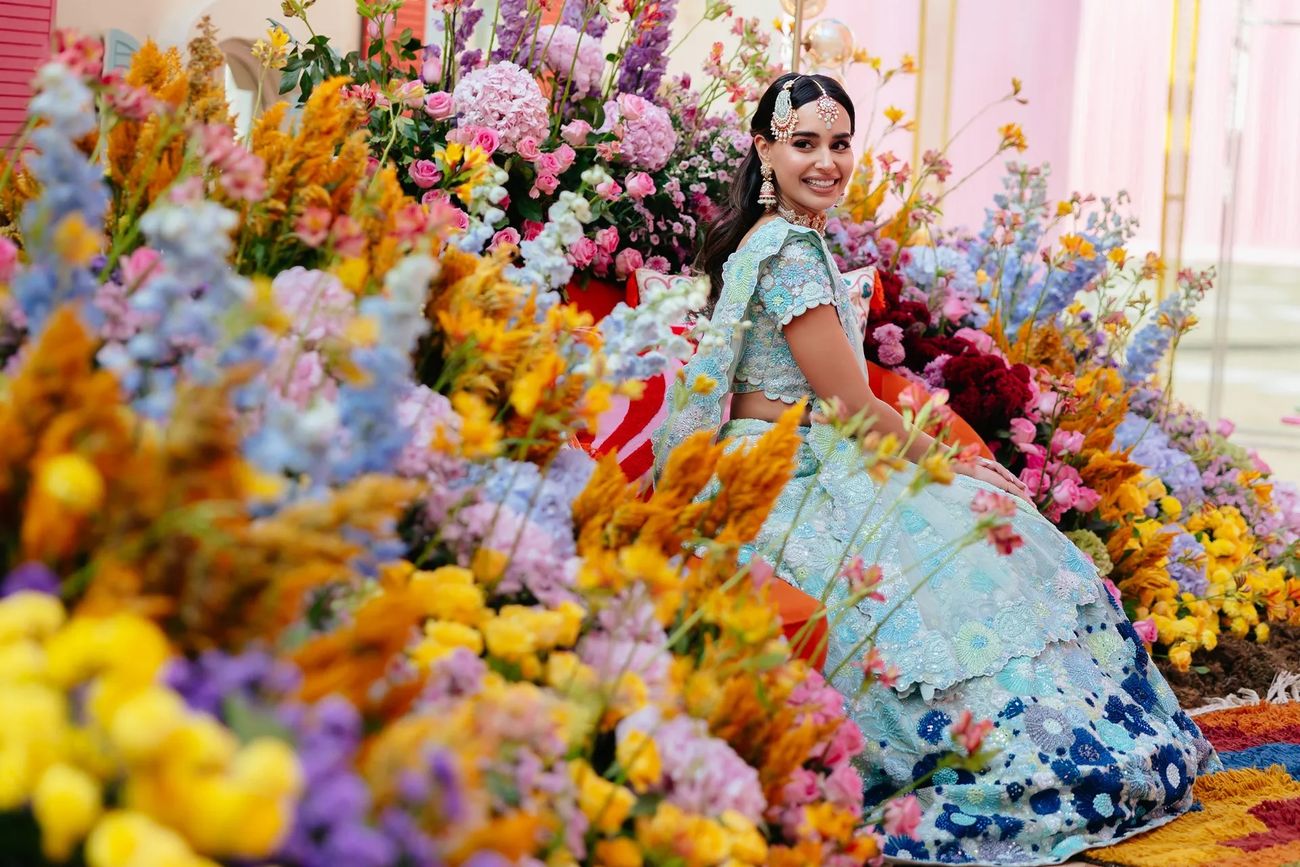 Image via Arushi and Miguel
How lovely is this mehendi shot against the amazing décor?
Happy As Can Be!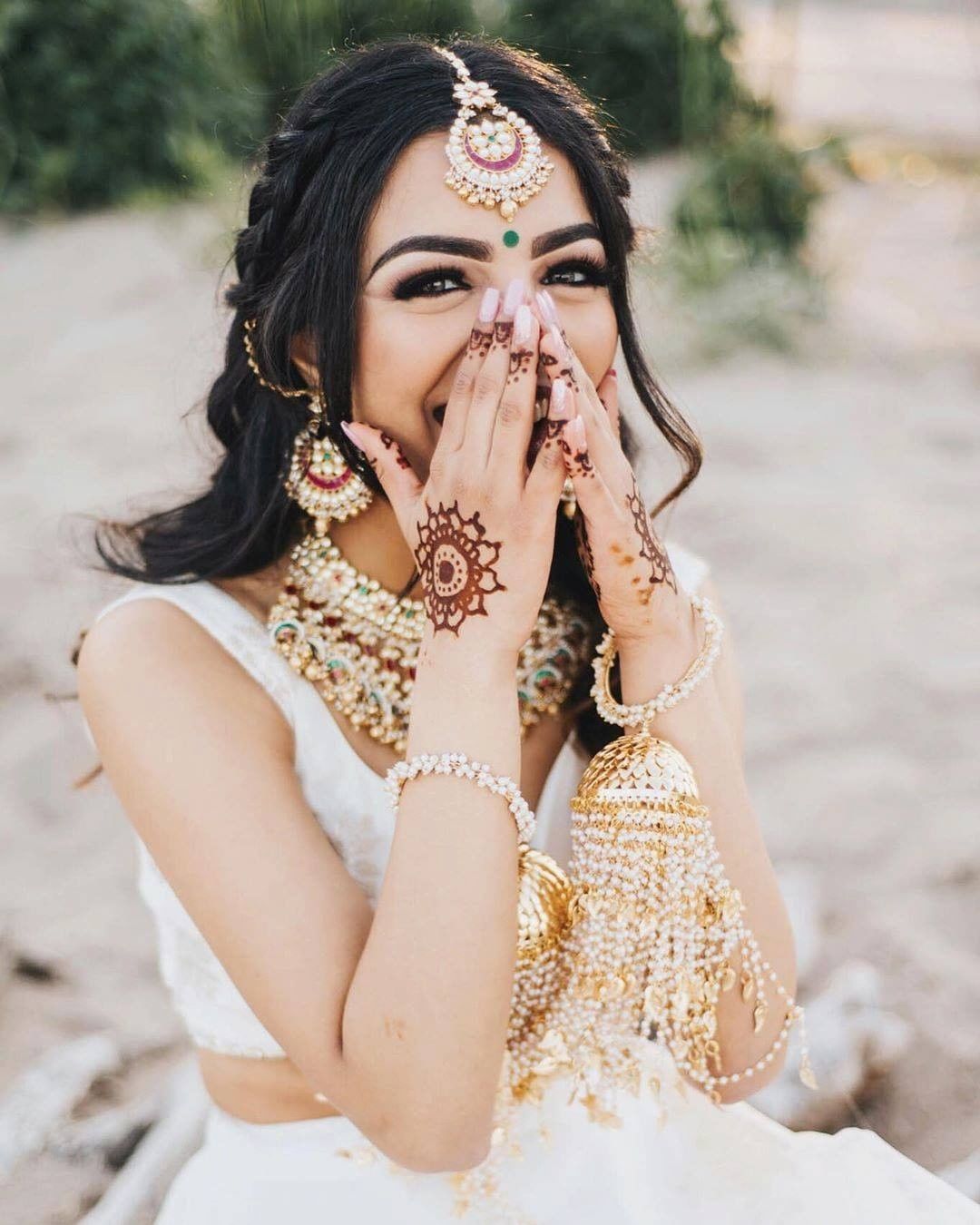 Image via @tirath.shergill
Laughing her heart out, this happy bridal shot with her minimal mehendi, is so refreshing!
Nothing like the playful capture with your partner!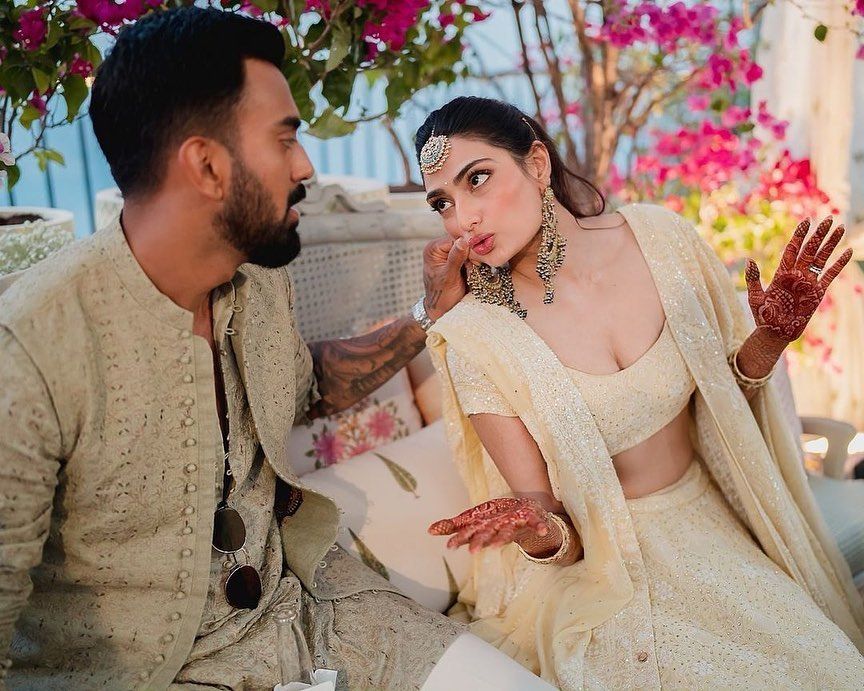 Image via Athiya and Rahul
Making faces, pulling her cheeks – all these candid moments captured on this happy mehendi day!
One with the bridesmaids!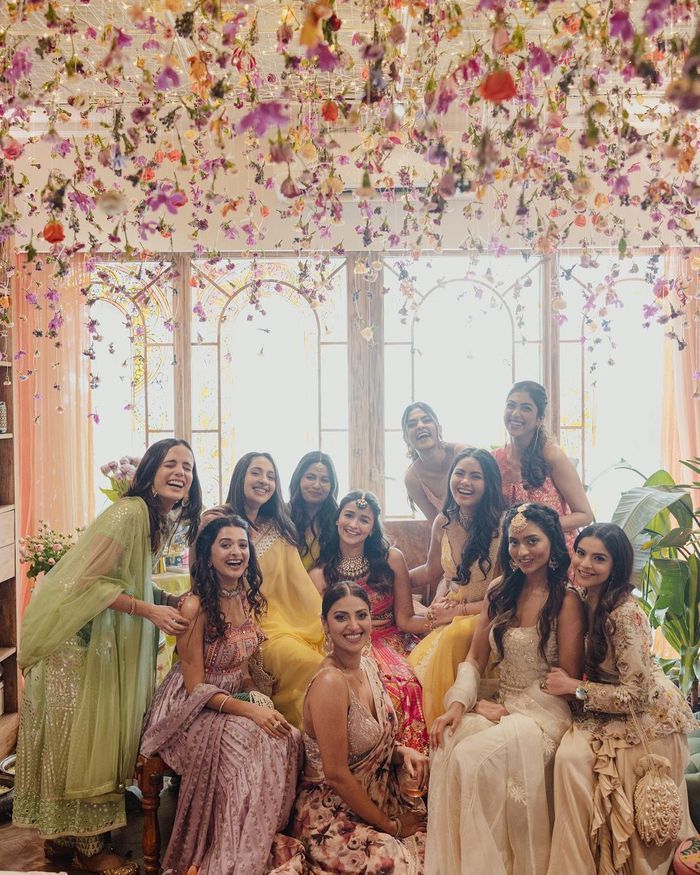 Every bride has to have this one. A happy bridal capture, surrounded by her bridesmaids, is a must-have in every mehendi shot list!
Princess Vibes!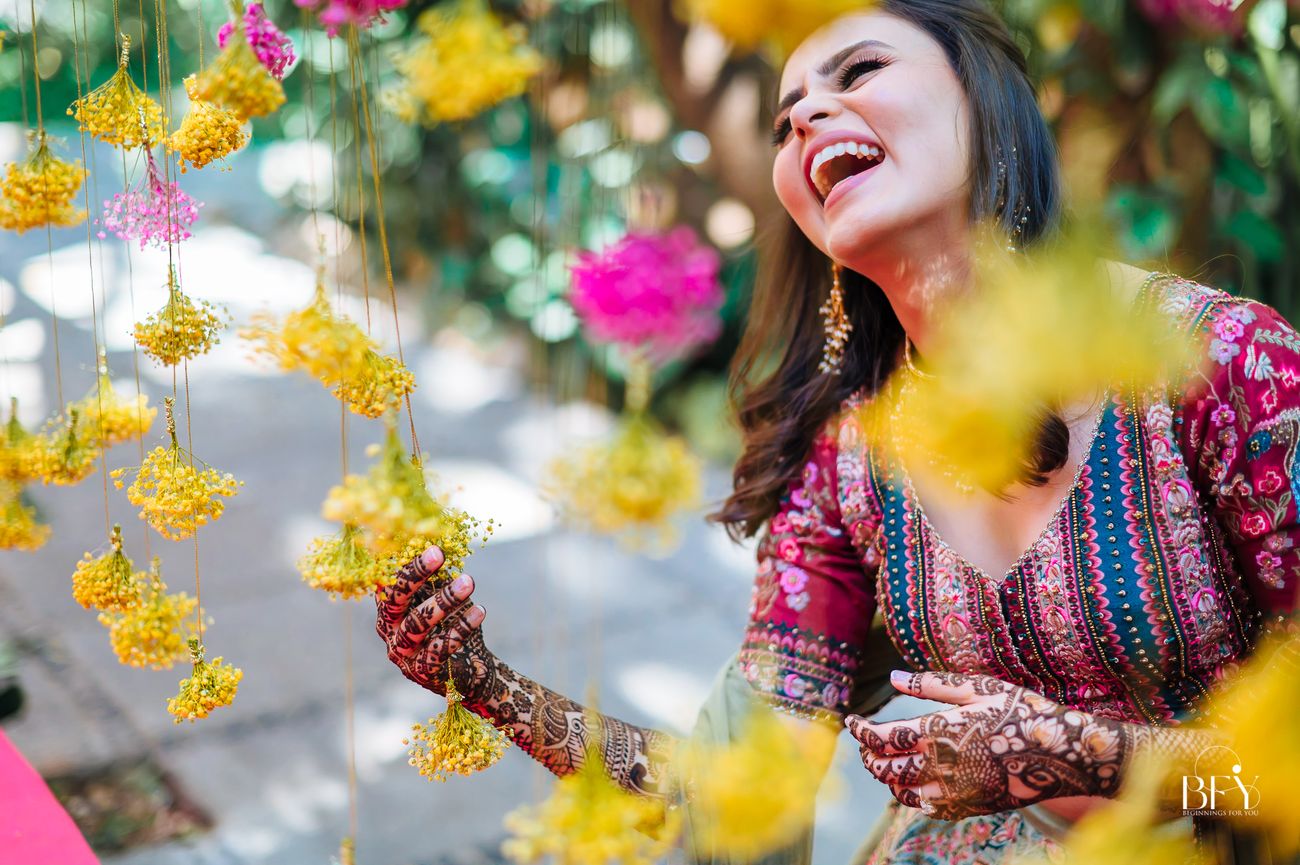 Image via Gazzal and Akhil
This lovely picturesque candid moment, captured forever!
Change The Angle!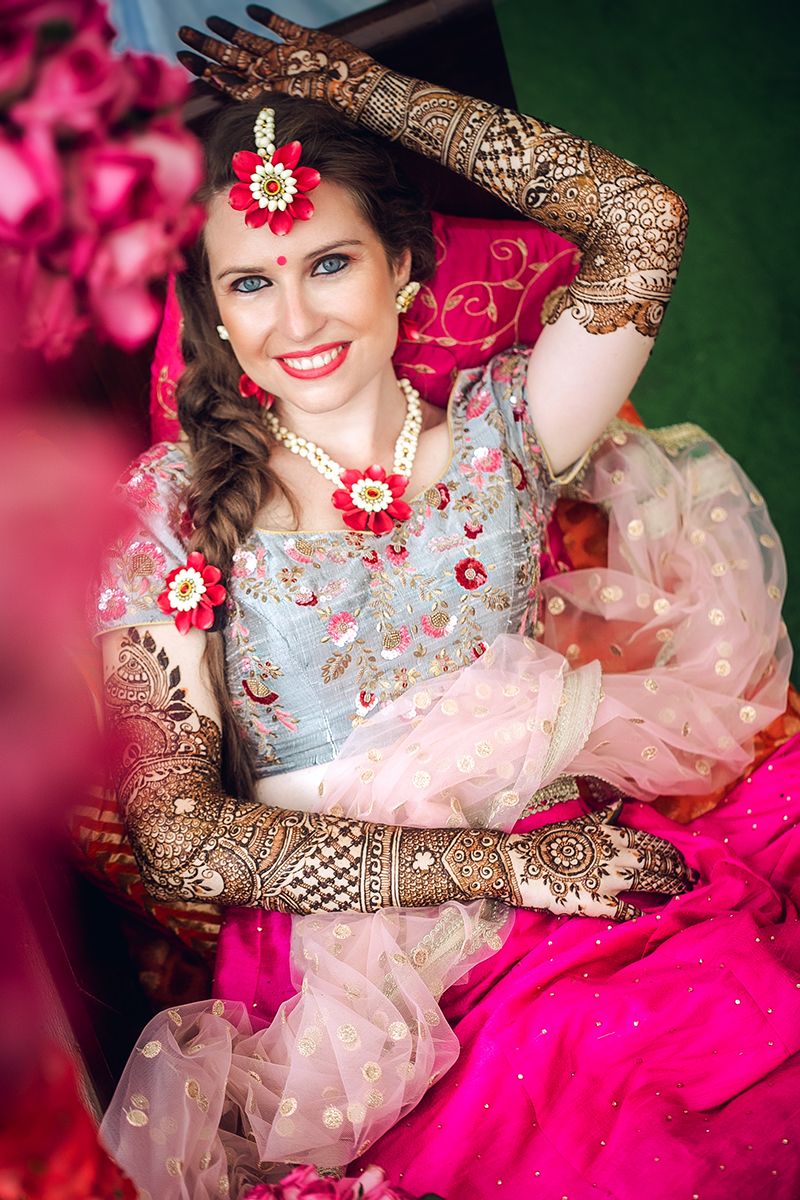 Image via Indian weddings by Katia★ 5
This top down shot of the bride revelling in her bridal mehendi is so beautiful!
An Adorable Capture With Your Partner!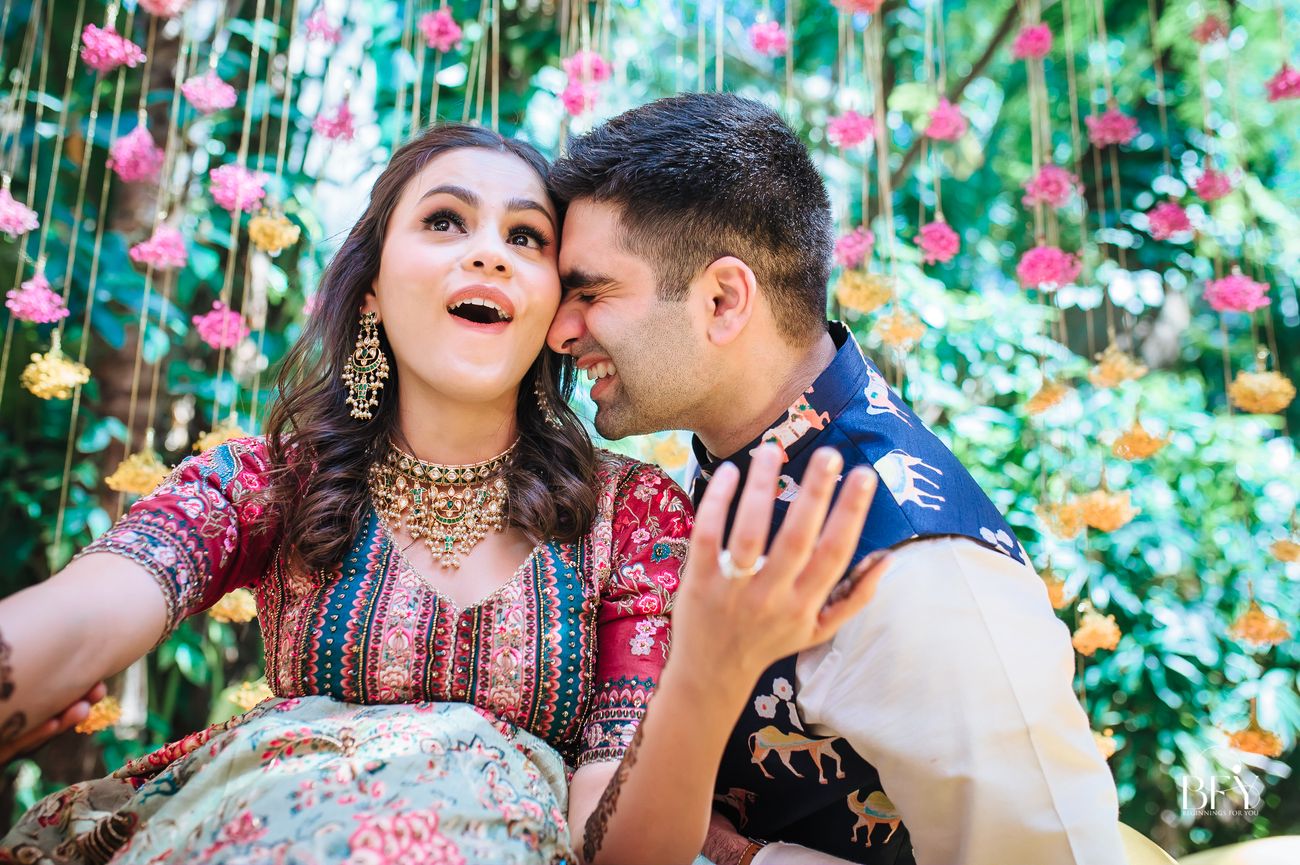 Image via Gazzal and Akhil
This one was too cute not to be on the list!
Flower Shower!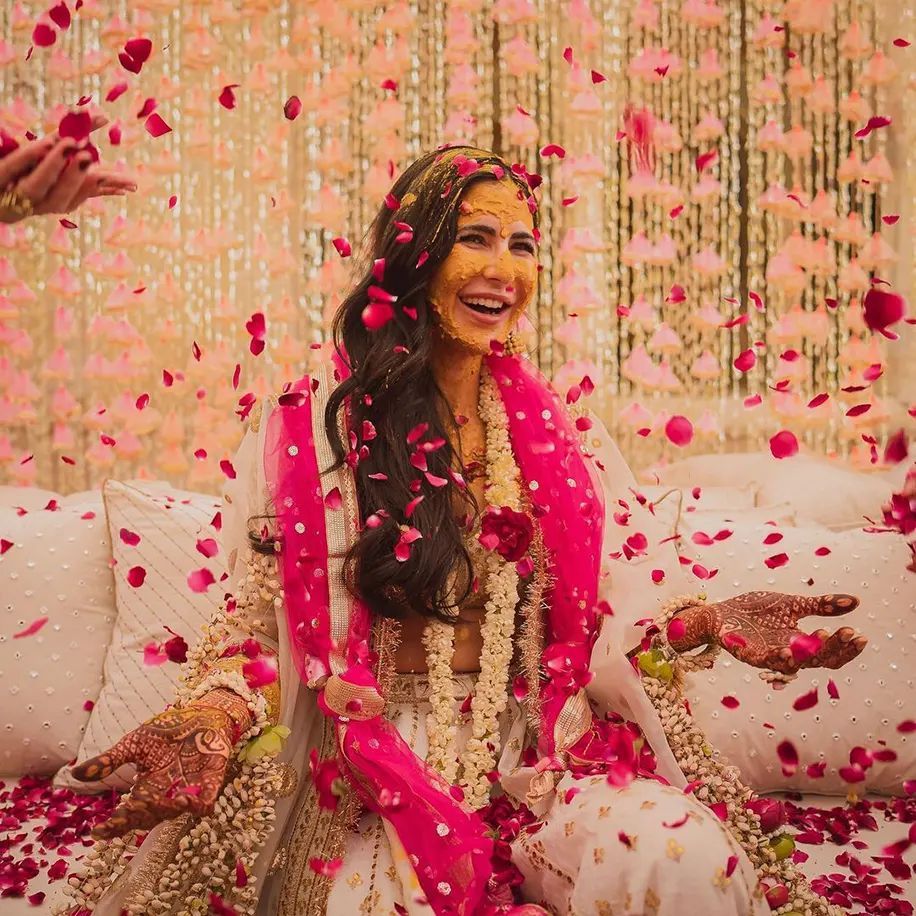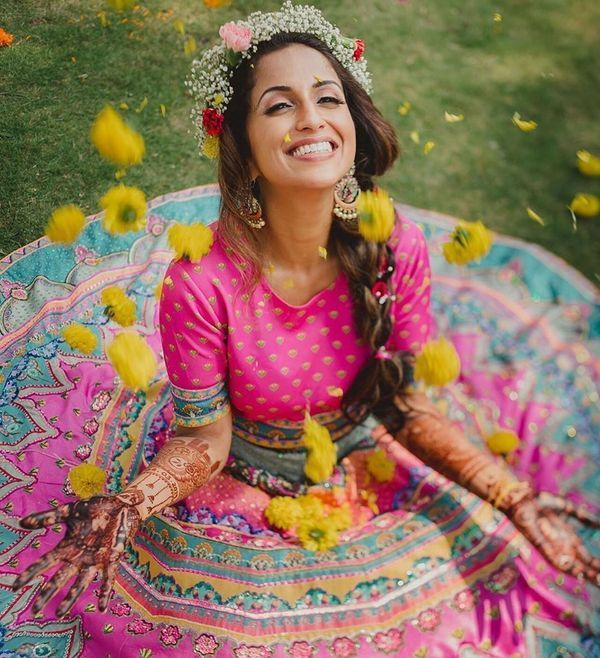 Image via Naman Verma Photography★ 4.9
A flower petal shower capture is a must at at least one event – especially a solo portrait of the bride!
Happy Bride Fever!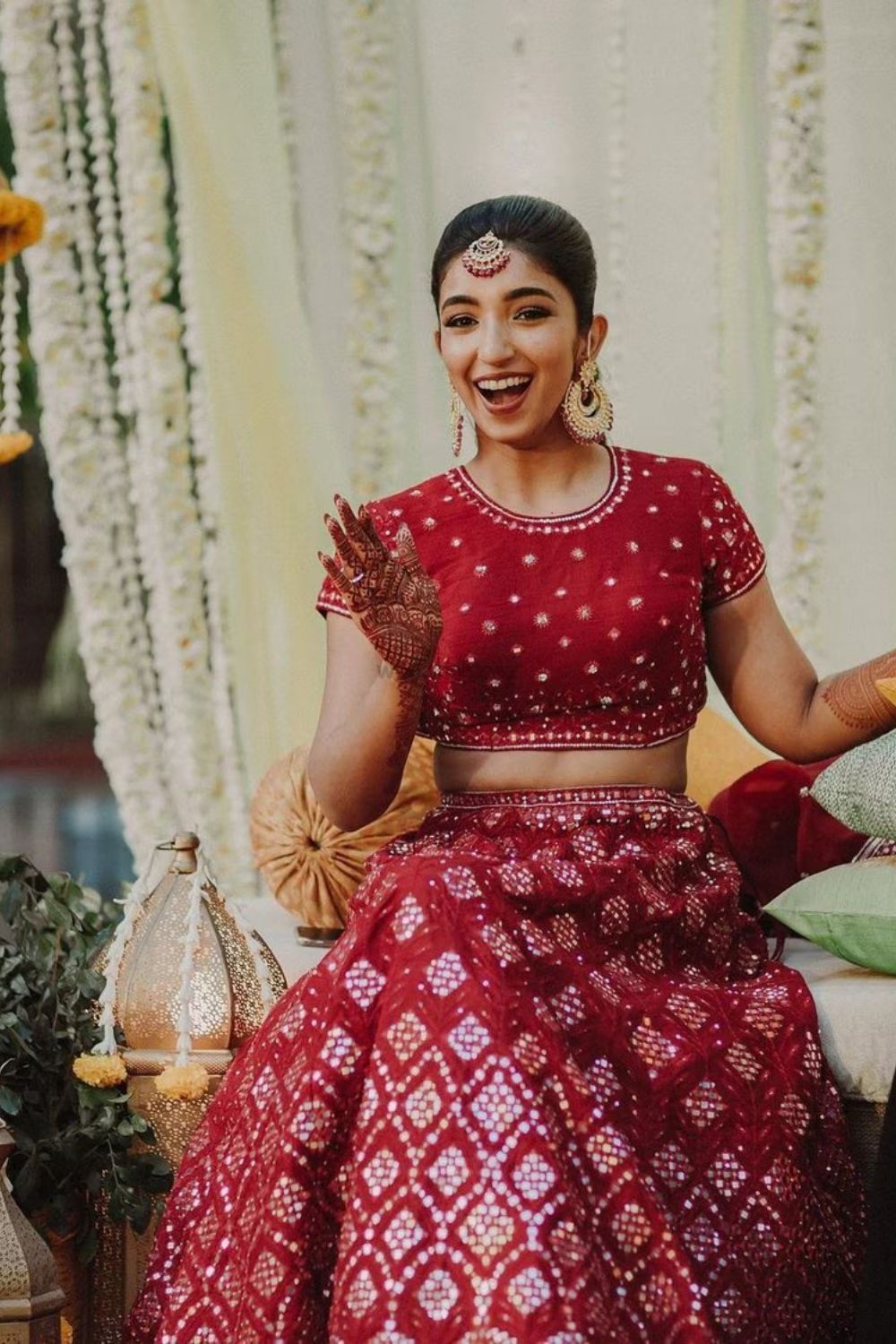 Image via Shades Photography India
This candid capture of the bride applying her mehendi, in the moment, is so real and raw!
Which one did you like the best?