MUA Reveal: How To Avoid Patchy Makeup During A Winter Wedding
A winter wedding is nice and fun, until your skin starts to feel stretchy and look flaky. Dry skin beauties have a lot of worry about, but even oily skinned ones are not spared from dehydrated skin that looks dull and bumpy. So when it comes to bridal makeup, you should always remember that a good smooth base will always look fabulous, while flaky skin will take a lot of TLC to look good and maintain that throughout the day or night as the hours go by. So we decided to ask some popular Makeup Artists in the business to let us know their secrets on how they tackle flaky skin- to prevent makeup from getting patchy during a winter wedding. So take some notes ladies!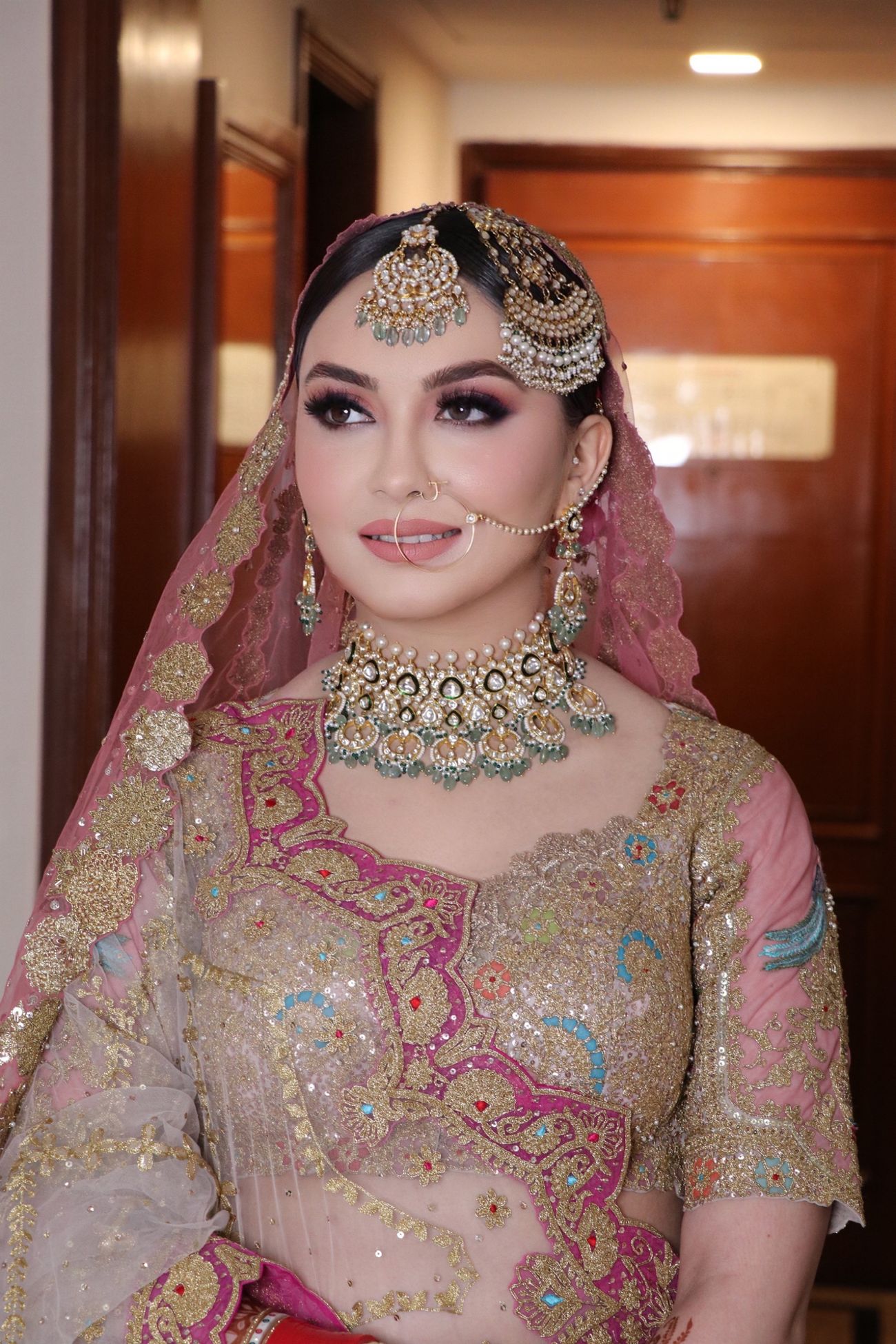 Pre-makeup skin work sets the foundation for a flawless base. You can not go wrong here – the skin should be well hydrated and moisturizer should be locked in at the right time, post hydration. Usage of hydrating primer is also an add-on. I prefer using a brush for foundation, concealer, and setting powder as well. Avoid dry blush and dry highlighter! Using liquid blush and liquid highlighter is a must to avoid patchy makeup.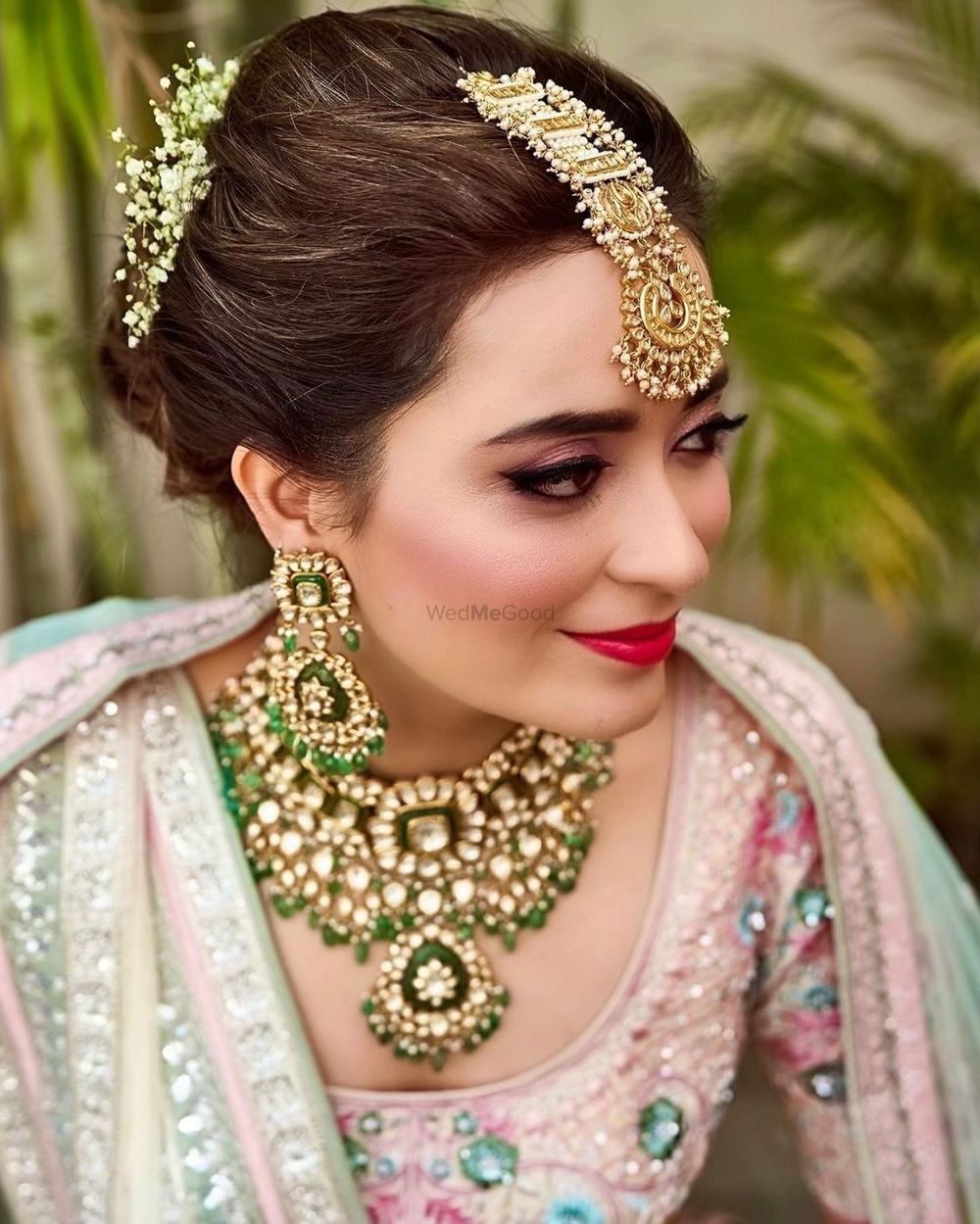 Prepping the skin correctly before foundation is the true way to eradicate patchiness before it starts. Make sure your skin is well hydrated and prepped for makeup. A good moisturizer, a primer that mixes well with foundation and setting the foundation will all help to make sure your makeup stays where you want it.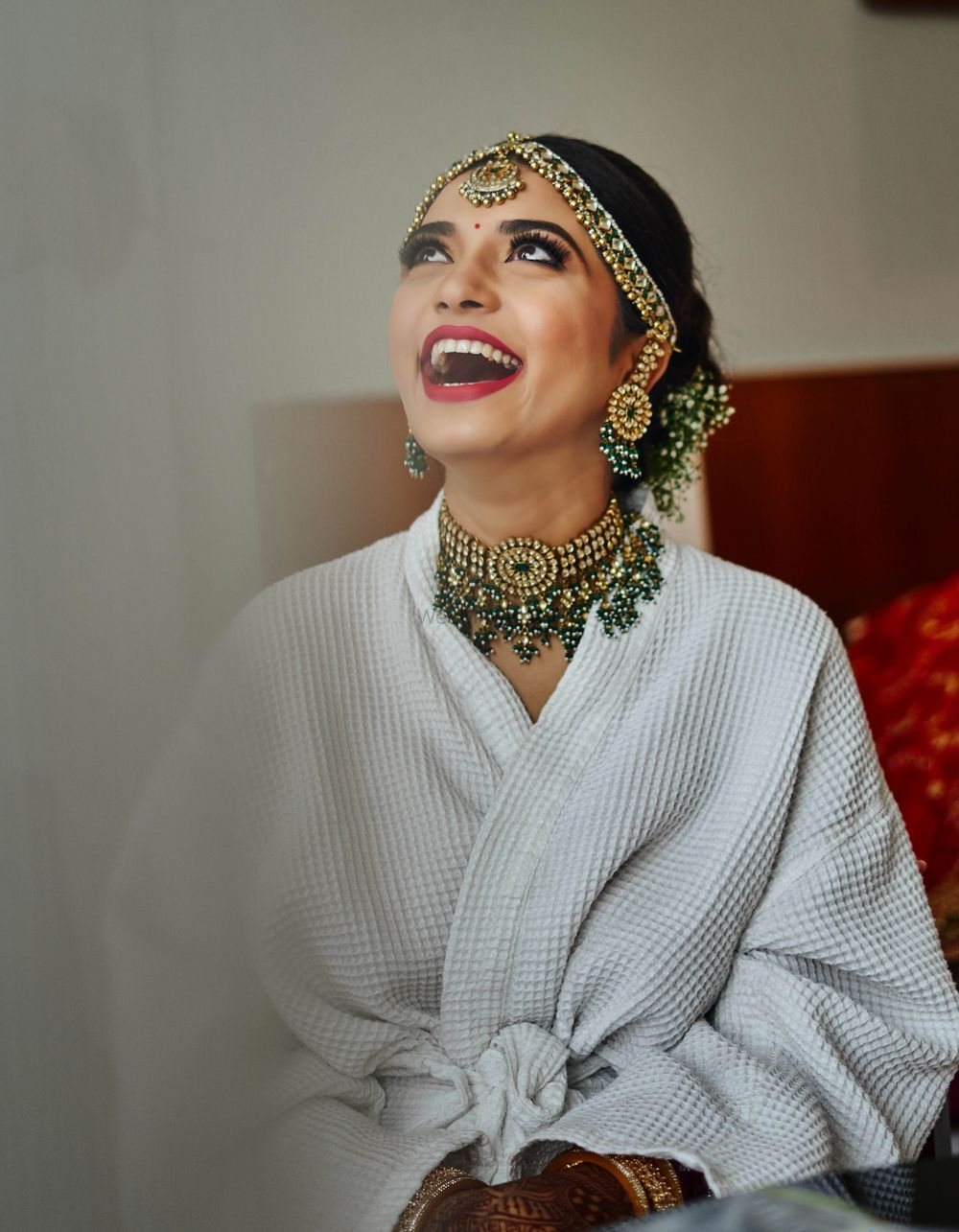 NO doubt, hydration is the key! But to achieve smooth and supple skin -exfoliate the dry patches with a gentle exfoliator. Vit A and Vit C serums mostly dry the skin out. To avoid that, I would recommend- resist using them at least 10 days prior to the event. Spraying on a plumping hydration mist after makeup works too.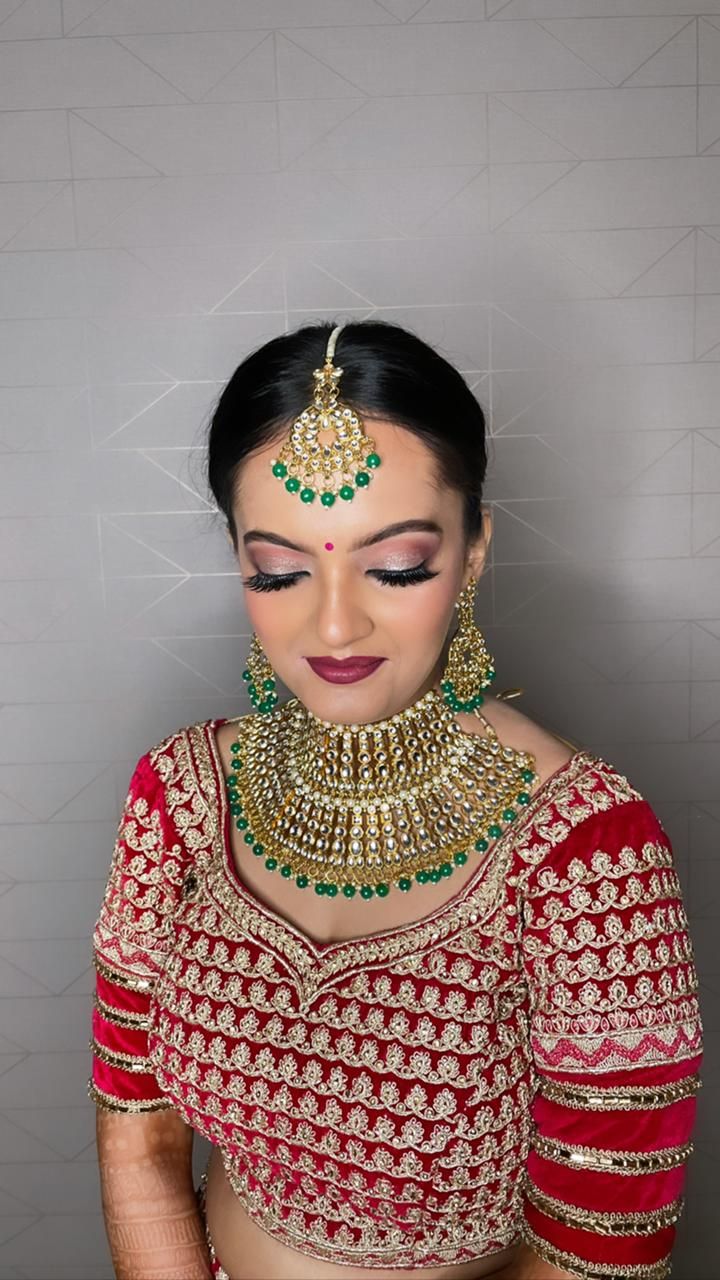 Here are some super helpful tips that i swear by!
Tip #1: "CTM like your life depends on it!"Make sure you follow a good skincare regime i.e Cleansing, Toning & Moisturising. Once in the morning and once before going to sleep, and you're all set!
Tip #2: Use lukewarm water instead of normal water when you wash your face. It helps in holding the moisture within your skin.
Tip #3: "Less Is More" is the key: Use less product for obviously less patches. Duh!
Tip #4: Use Water-based Foundation: Choose a water-based foundation instead of a silicone-based one. It helps you achieve a beautiful dewy finish.
Tip #5: Secret Ingredient: Add a hint of strobe cream in the foundation and see the wonders for yourself (optional).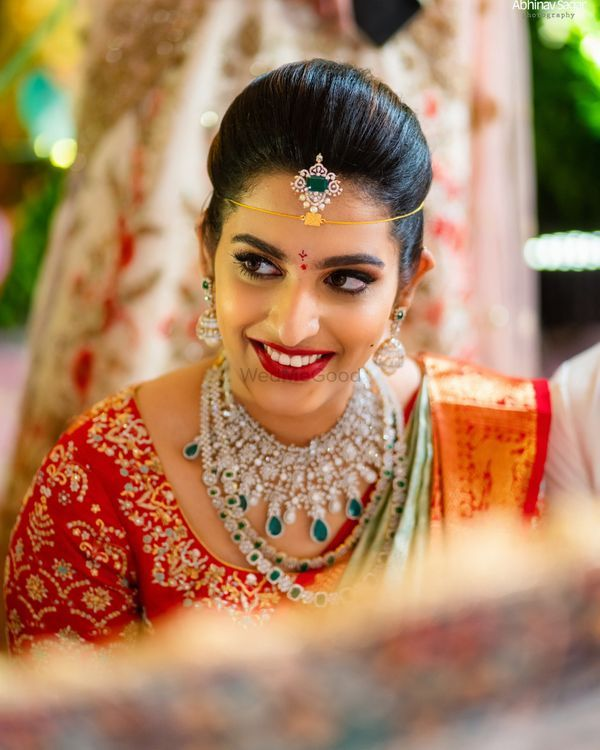 Prepping is the key for a flawless & long lasting makeup , skin needs to be very well hydrated & moisturised
My secret To avoid patchy makeup during winter weddings
Apply embryolisse cream all over face & leave it for 5 min as a mask , then give a good massage & let the skin absorb all the product , if the models skin is extremely dry , I would recommend to layer it with good serum. There you go , we have a dewy plumped up skin ready for the base.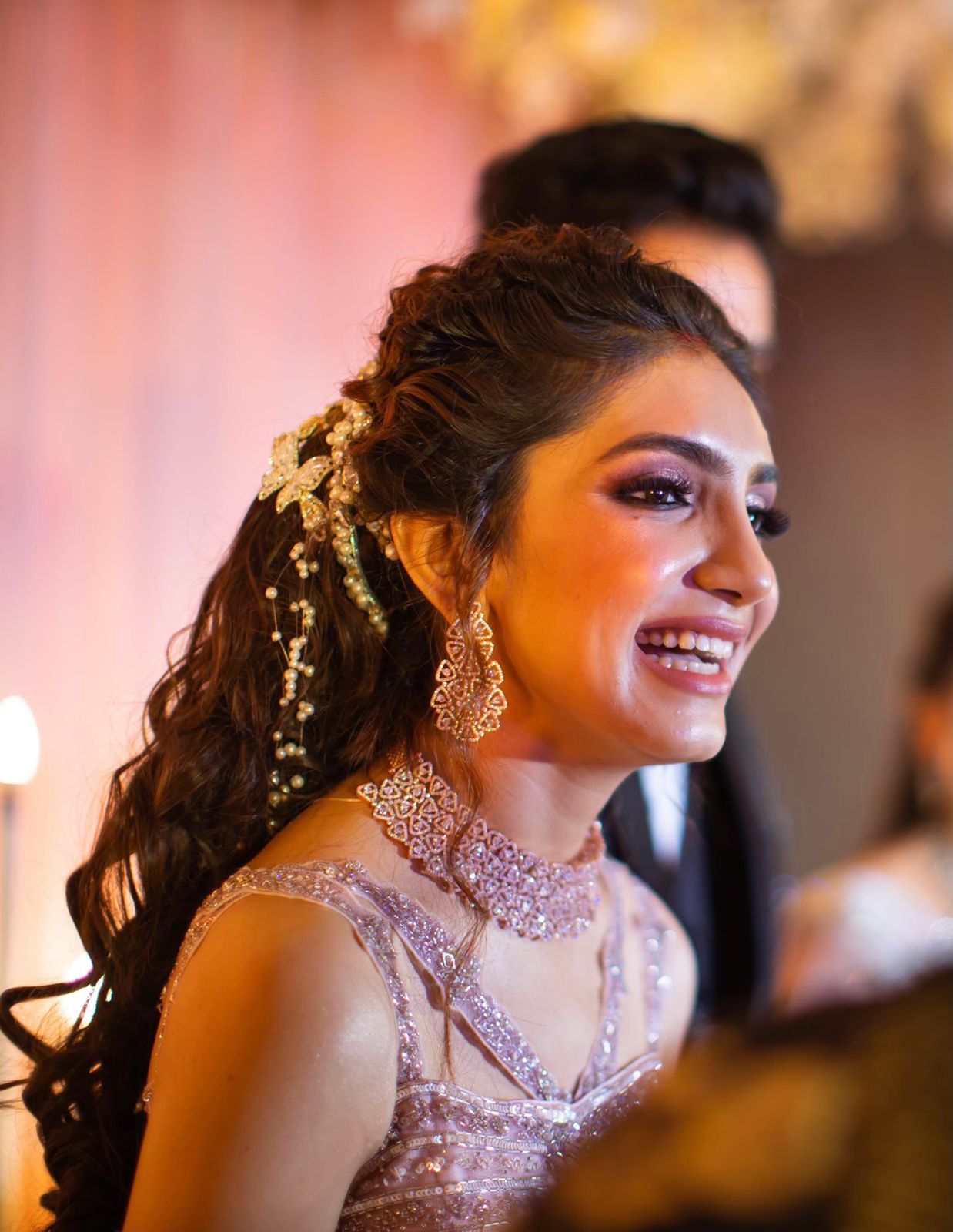 We all do want to look flawless and dewy looking skin for the upcoming winter weddings season, but what we tend to forget is no matter how good your foundation brand or lip shade is, the base of anything should be strong. To achieve that flawless base and to avoid patchy makeup one needs to do the skin prep nicely by using right kind of moisturiser and primer, if you have done the first step right half of your problem is solved and now the second most important thing is to choose the right shade of foundation.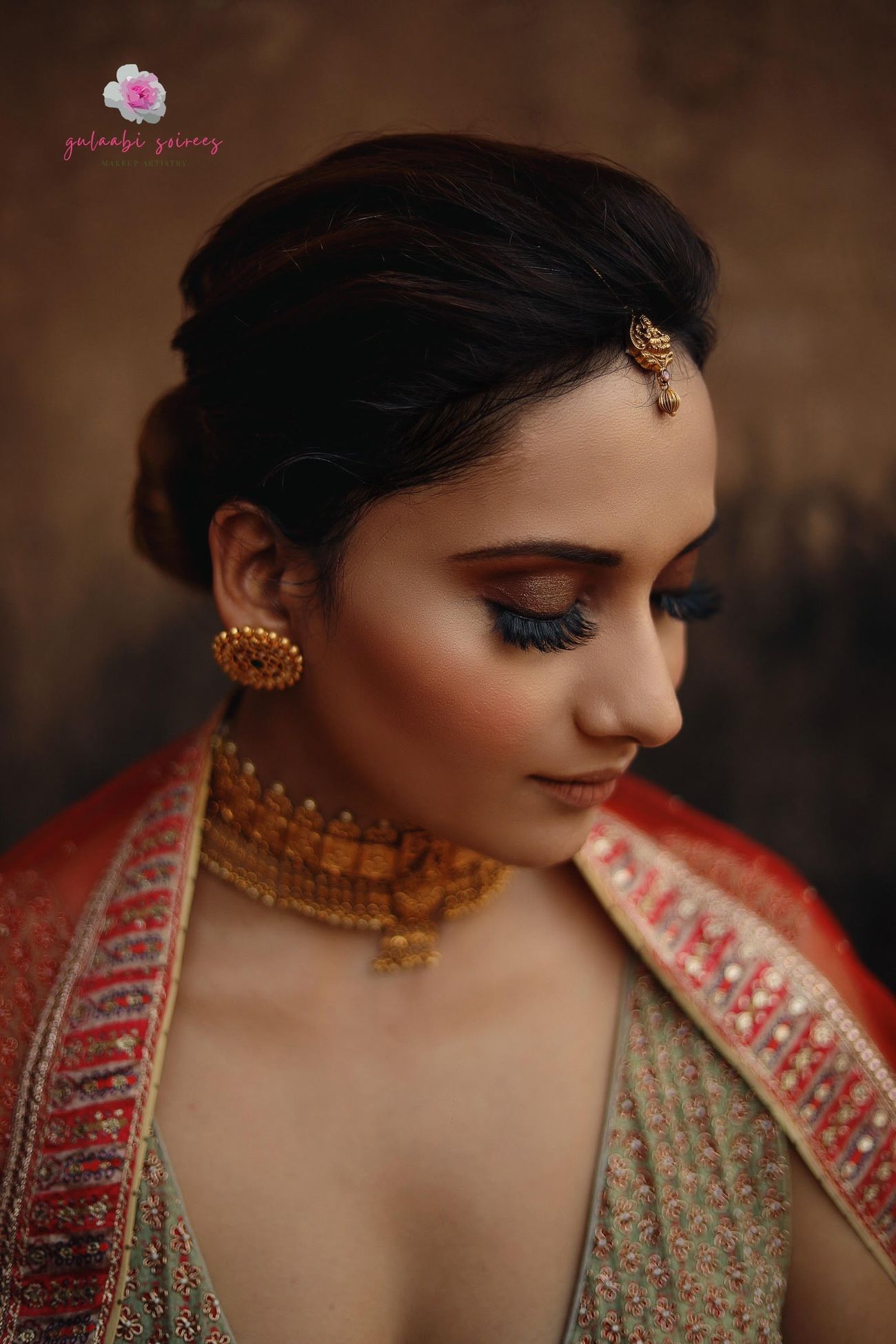 You really want to keep the skin hydrated throughout the makeup process so that there's no fatigue afterwards. I usually start with a regular Moisturizer and layer it with a thick, more balmy moisturiser such as Embryolisse at spots that are excessively dry. Avoid using too much powder, silicone or matte products – use creamy formulas and set with a nice hydrating setting spray instead of a makeup fixer as it has alcohol that further tends to dry up the layers.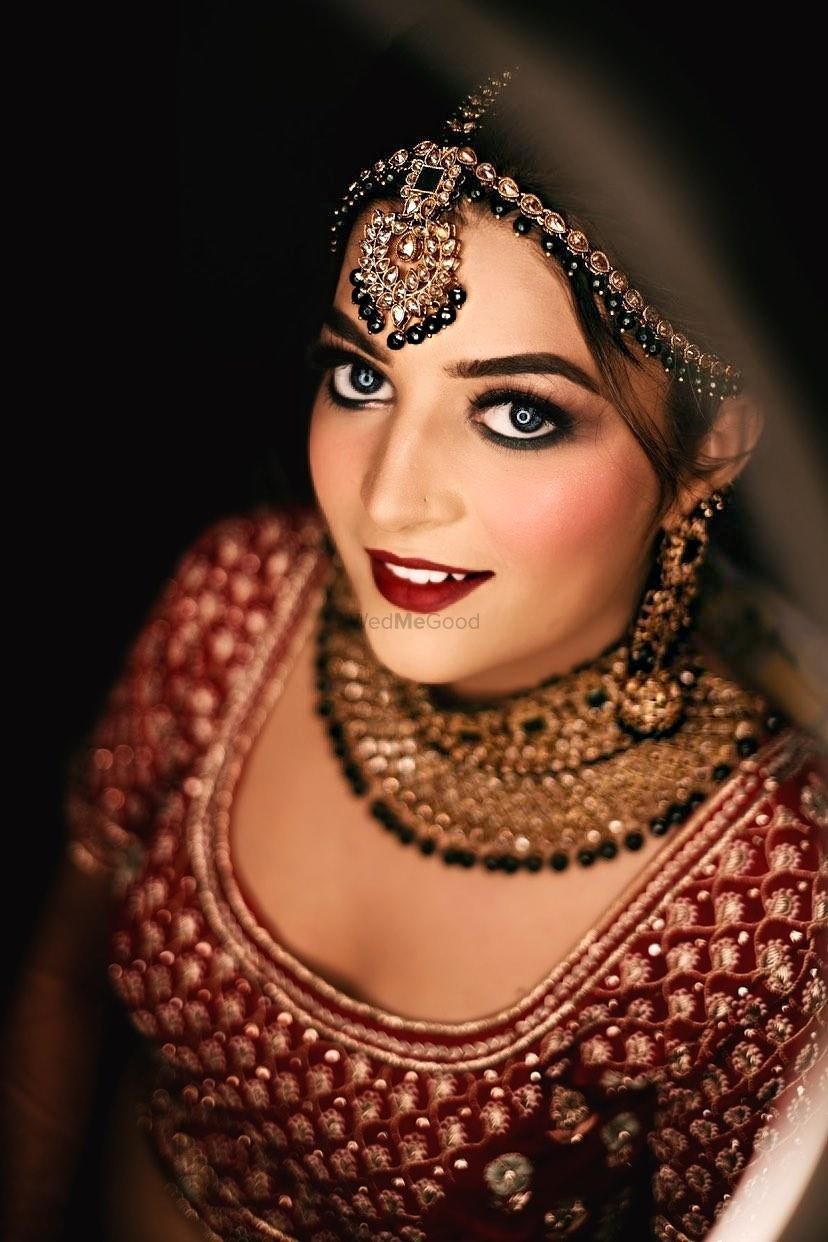 Put on a hydrating sheet mask for atleast 5 minutes before starting makeup to keep skin soft and supple. Using a hydrating moisturiser and primer before applying makeup is a must for winter weddings to even out the texture of the skin. Using a wet beauty blender is also recommended as it absorbs all the excess foundation and leaves a thin and light layer on your face. Do not use translucent dry powder on dry skin in winters as it might make the makeup dry and patchy.
ALSO READ: Questions To Ask Your Makeup Artist Before Booking Them For An Intimate Wedding!