The Ultimate Packing Guide For Your Honeymoon!
If Marie Kondo can teach you how to organise, WedMeGood can teach you how to pack for your wedding and your honeymoon! Yes, agreed we are way more sentimental about pretty stuff than she is, but if you are confused about how and what to pack for your upcoming honeymoon, then we are here to help! And no, we aren't gonna make you choose between the basics and your indulgences. So how do you pack right for your honeymoon? By picking up things that have multiple uses and making the most of the available space (and baggage limit!)
We've got you the ultimate honeymoon checklist that you need to save now. From your honeymoon essentials list, honeymoon packing list for the mountains to your honeymoon packing list for beach, we've got you covered.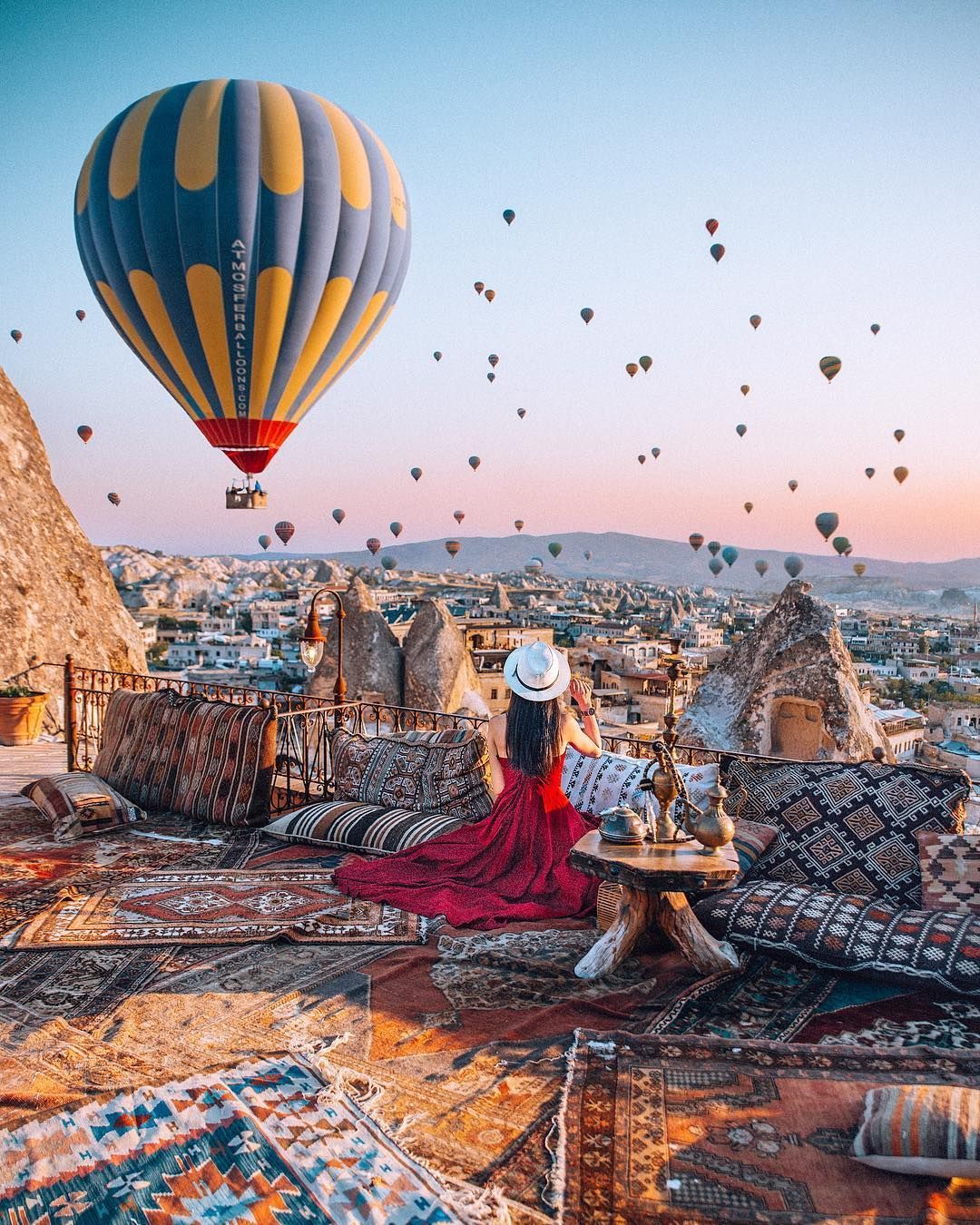 Image via Daily Hive
So here are the tips and tricks for the ultimate honeymoon packing guide!
Carry Flight Essentials
Apart from your passport and visa documents, carry a mini flight essentials kit. If you have a long flight and have a tendency to get swollen feet, carry long decompression socks. A book to read, some hydrating skincare so that you don't land looking dehydrated, an extra hoodie if you get cold and any medicines that you may need in-flight.
Add A Copy Of Your ID Proof In Each Bag
Always add a xerox copy of your identity proof in every bag you have. Ideally, something that has your name and phone number. In case of lost baggage or exchanged bags, this is helpful.
Travel Light
If you are honeymooning in major cities like London, Paris you have pharmacies available. So you can easily buy essentials like toothbrush and toothpaste, sunscreen, lotion, lip balm, deodorant, makeup remover, conditioner, insect repellent, and nail clippers. This way you don't need to carry them in your luggage! If you are saying in an Airbnb, check if they have a washer dryer facility. This way you can wash your clothes and travel light instead of carrying multiple sets.
Carry Your Prescription Medications
If you are taking any kind of medicines, carry them. Not all countries have the same medicines available or may not accept your Indian doctor's prescription.
Stick To Neutrals For Outfits
If you don't know if you should wear your pink top with white pants or green, we recommend you stick to a neutral colour palette. Pick blacks, whites, beiges, browns and then mix and match. Pick a range of silhouettes so you can style them differently. You can however carry one or two statement piece like a dress, coat or jacket that will pop in photos!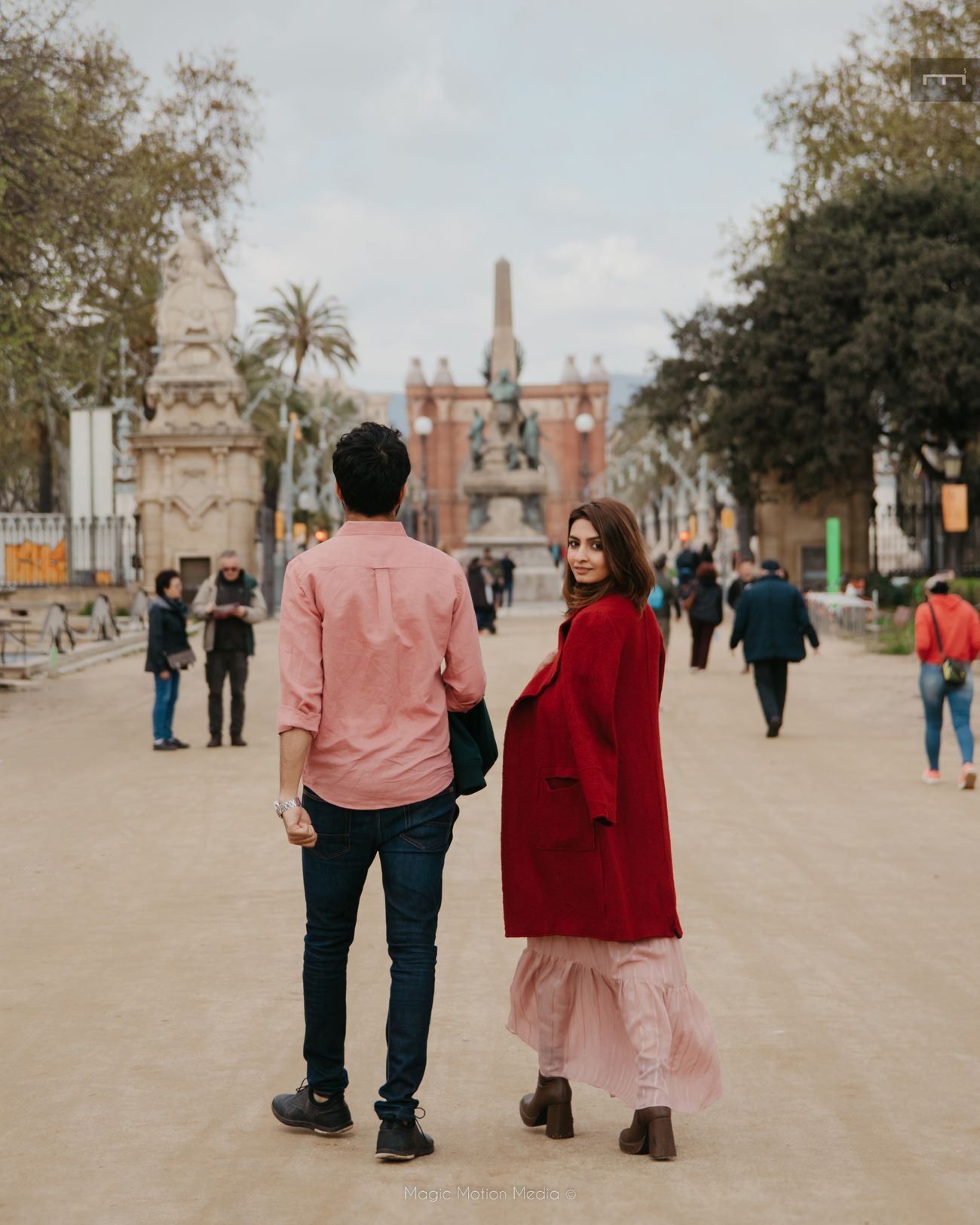 Image via Magic Motion Media★ 4.6
Have Digital And Paper Documents!
It's easy to rely on all things digital but what if you lose your phone or you it suddenly dies on you? Make a diary of phone numbers for your doctor, other emergency contacts, and credit card companies. Leave a copy of your travel documents (including your passport and any visas) with emergency contacts, such as trusted friends or family members, so if you lose your passport, being able to access a copy will make issuing an emergency passport easier.
Be Safe
Carry your preferred form of contraception unless of course, you are planning on extending your new family. Also carry your regular brand of lube as you don't want to experiment on your honeymoon and get an infection!
Get Vaccinated
Honeymooning in a post-pandemic world can be a tad bit different. Check your destinations vaccination rules and get vaccinated accordingly. If you are travelling to Africa, you may need more than just Covid vaccination shots.
Be smart and pack in advance
Can we also share a very very important tip with you that can practically be a lifesaver? If you're leaving for your honeymoon within a few days after the wedding, pack everything well in advance before the wedding madness hits, and trust us, you will be very very glad you did that! Two weeks before your wedding is a good time to pack your honeymoon suitcase according to us.
Dress the part… even while on your honeymoon!
You might want to just laze around in tracks and sweats after the wedding and might not want to see another fancy piece of clothing for a while, but try to dress fancy on your honeymoon- by fancy we mean, make an effort! Some sexy lingerie and date night dresses are a must on your honeymoon. That said, make sure your husband makes the effort too! 😛
Pack suitable clothes according to your destination, not 'cz its your honeymoon
While we are telling you to dress the part, you should still pack as per the destination. Don't pack a bikini to a ski trip just because you want an Insta-worthy photo in one! Your winter honeymoon packing list needs to have winter wear. If it's a tropical honeymoon, your honeymoon packing list for beach has to have light, airy clothes and that bikini we were talking about. If it's something like Australia, carrying a mix of breathable fabrics for the day and light jackets for the night is something that'll keep you sorted.
Do a weather check for your trip
This is before packing, not the day before you're supposed to fly out. Check what weather conditions are expected to prevail during your stay, and 15 days before the trip should give you a fairly decent estimate of that. Pack accordingly if there are unexpected rains or a cold wave expected, or maybe it would be warmer than you thought?
Divide as per cabin and check-in luggage
That way you don't pack something important in check in you would want at the airport and something that the authorities would take out of your cabin baggage! Pack your valuables like your passport, iPad, laptop, money, jewellery and medication in the carry-on. A very helpful tip is to pack one pair of clothes for any unfortunate baggage delays or loss of luggage (yes, it happens more often than you can imagine).
Colour coordination is a good trick to swear by!
If you don't want to look similar in your outfits, pay attention to the colours. Choose in three or four colour schemes, but make sure to vary the styles, shades and silhouettes. Do not carry all brights or all pastels- mix it up! Pristine whites look amazing and so do all black outfits, and a neutral outfit hardly ever fails when styled right.
Keep your accessories elegant and simple
Avoid bulky accessories, that might be a hassle to pack and wear. You can still make a statement with dainty accessories- you don't need a massive belt to do it! Keep your day bags light and simple instead of bulky ones too which are hard to pack.
Pack more clothes, and less shoes
Three pairs of shoes should be good enough for just about any trip! One pair of sneakers (white ones go with literally everything), one pair of comfy flats like loafers or ballerinas and one pair of dressy heels or flats if you prefer. Throw in some flip flops for a beach vacay too, and if your shoes are versatile, then that's half the job done. Do not carry any new shoes you haven't worn before!
Use Packing Cubes
This will help you pack items in categories and also save space in your luggage bags! They are literal lifesavers when it comes to avoiding wrinkled clothes and sorting your stuff while unpacking at the hotel!
Do not pack full-size toiletries
Pack smart and transfer skincare and haircare in smaller bottles that you can buy from any pharmacy. When it comes to makeup, you do not need to carry all the products of your 20-step regimen too! Pack versatile products, and do not carry what you don't need. And investing in travel-sized products of your fave makeup is a great idea if you're an avid traveller.
Carry some foldable shopping bags or backpacks
They always come in handy- especially since you can fold them and carry them in your luggage and even when you go around sightseeing.
Save some space to bring back stuff
Don't travel with overstuffed suitcases in the first place- always leave some space for mementoes or souvenirs that you'd like to bring back. Plus, what if you liked something big to bring back?
Planning a honeymoon soon? You can find the best deals on some of the exotic destinations right here.
ALSO READ: What To Miss & What Not To Miss While Packing Your Honeymoon Suitcase!