These Mehendi Favours are Having a Viral Moment!
Thinking about what to give as mehendi favors for your guests? Worry not, we are here to help! Here is our roundup of some of the most awesome mehendi favors that are having a viral moment these days! 
Tired of seeing, getting and considering the same old favours every Mehendi? Then here are some cool new ideas which don't necessarily have to break the bank and are a refreshing change from the same old favours we are tired of!
Earrings with customised packaging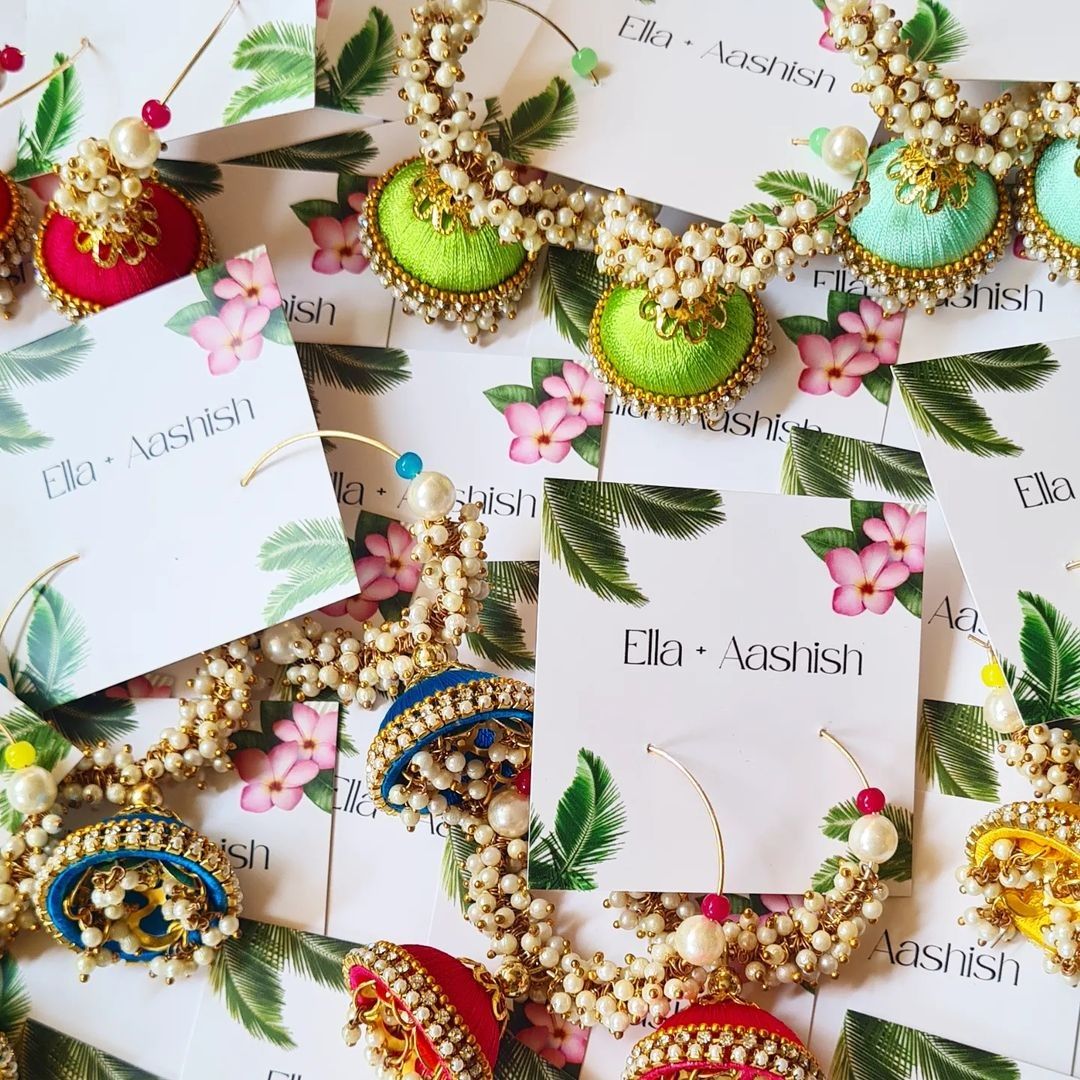 Image via Satva Jewels★ 4.9
These quirky earrings are so adorable and a super fun favour for your Mehendi! You can easily order them online or even DIY them with your girls if you're decent at drawing and a bit creative!
Juttis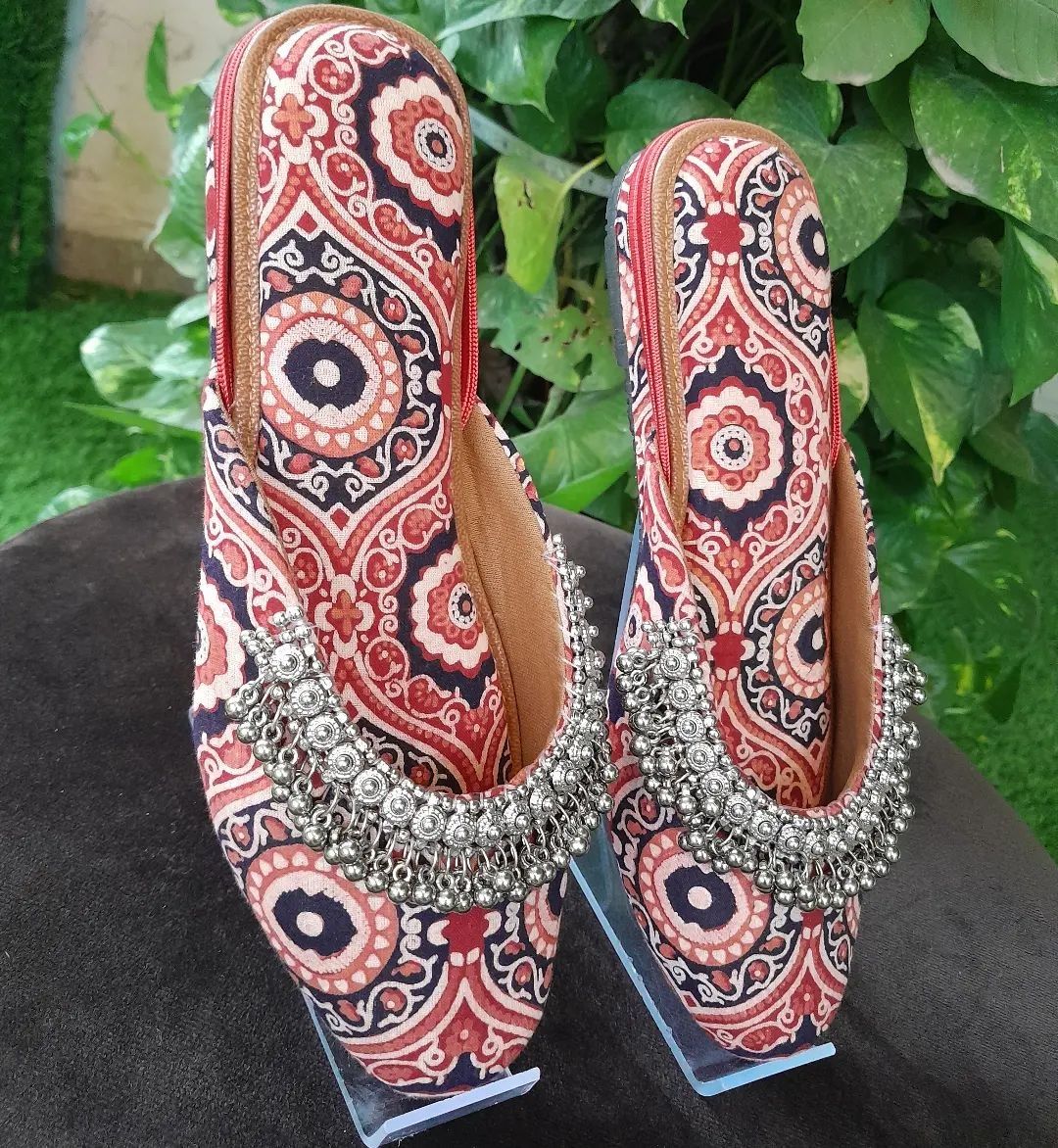 Image via Juttiesmaker
Juttis go amazingly well with Indian ethnic wear, especially if you hate wearing the usual traditional heels and sandals. These are a great idea for mehendi gifts and Juttiesmaker can make customized juttis for your guests under INR 1000 a pair.  
Bangles that are packed so cute
Image via @weddingtales.ae
How cutely are these bangles packed? Who wouldn't love to receive them?
Dupattas and Scarves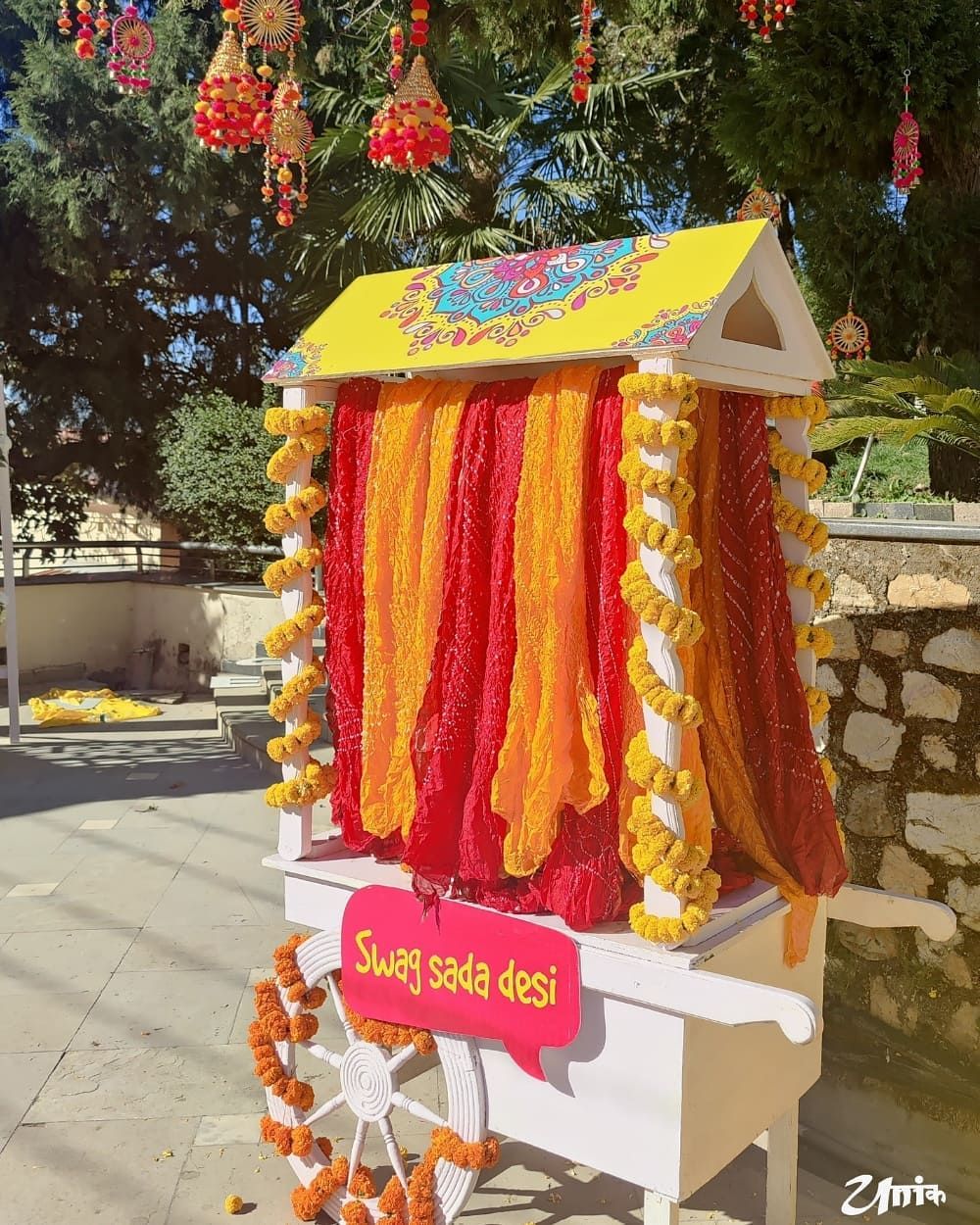 Image via Unik Experiences★ 4.8
Very usable and look so nice when put up like this!
Gota and Floral Jewellery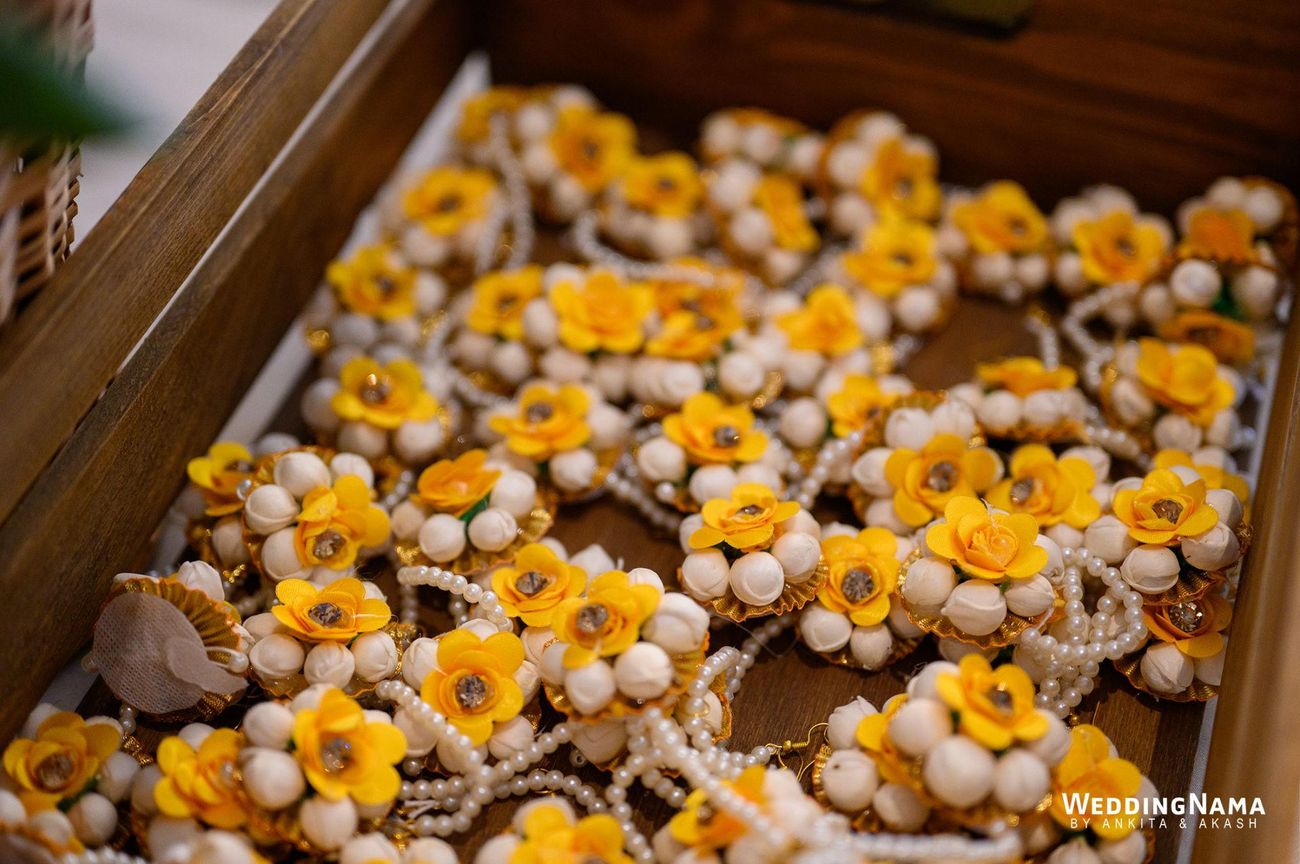 Image via Mansi and Shreyans
Gota and floral jewelry will always be on our list of viral mehendi favors! You can easily buy these mehendi favors online, put them in a potli and give it to your guests. 
Plant Seedlings or Seeds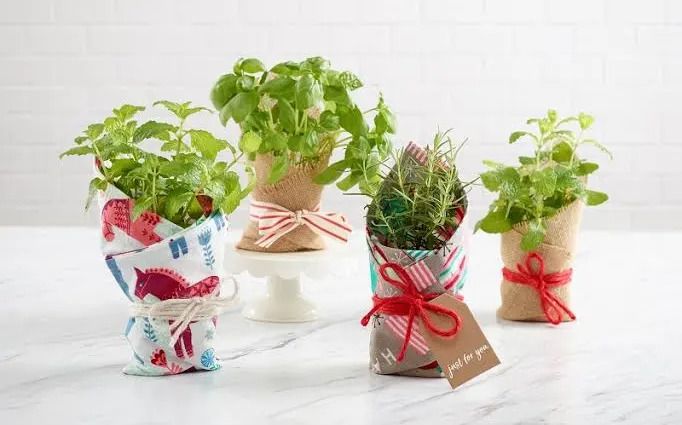 Image via Discover East
Another great idea for return gifts for the mehendi function are small plant seedlings. Your guests can easily carry them and plant them at their place. If you want a sustainable and eco-friendly wedding, these mehendi favors will surely get a thumbs up from your guests! 
Ghungroo Kadas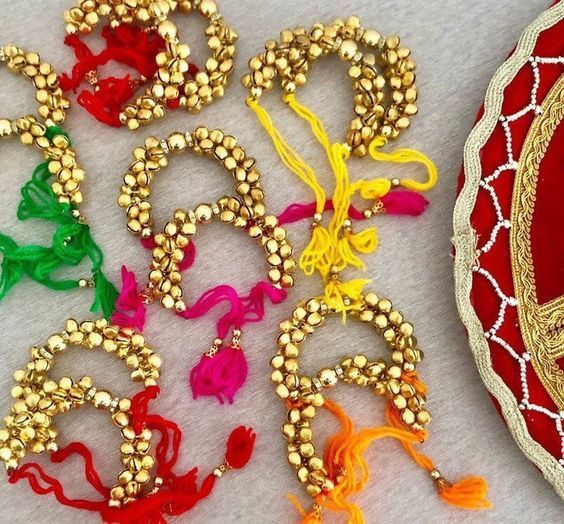 Image via Pinterest
Ghungroo kadas are also super in as Mehendi favours these days! Not only do they look good, but they also turn out to be pretty economical and budget friendly!
Hand and Compact Mirrors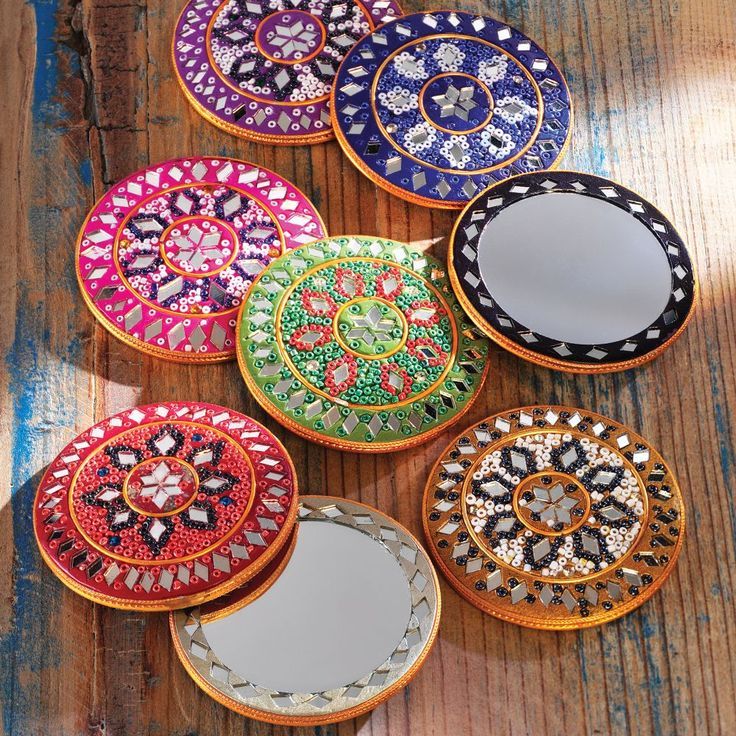 Image via WedMeGood
Mirrors- whether hand ones or small, compact ones that can easily be carried in handbags are also something cute and very useful at the same time! You can get so many patterns- from modern ceramic ones to these traditional looking ones!
Clutches and Potlis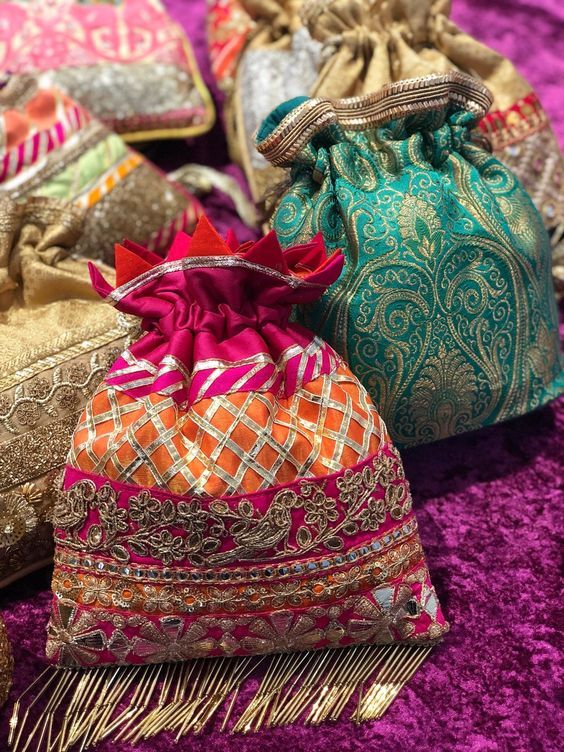 Image via Pinterest
Be it traditional potlis or some quirky Rajasthani mini clutches, you can add these items to your mehendi gift hampers for guests at the function. 
Sunglass Covers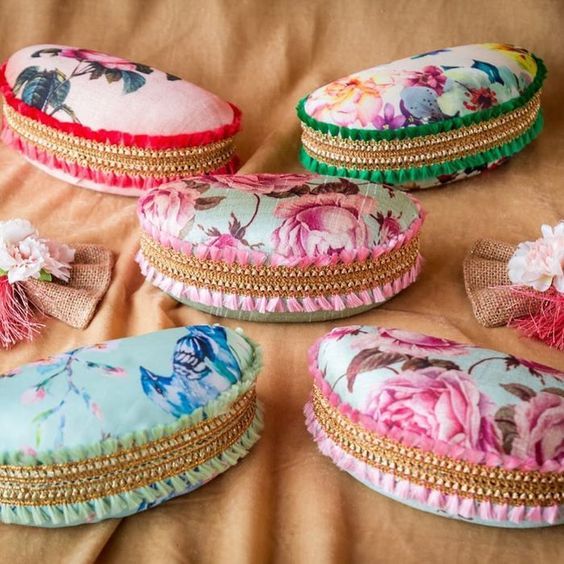 Image via Pinterest
Be it summer or winter weddings, most guests end up wearing sunglasses for the mehendi functions. Brocade sunglass covers are pretty trendy these days and we are sure your guests will love the vibrant colors and quirky patterns on these covers! 
Pocket Diaries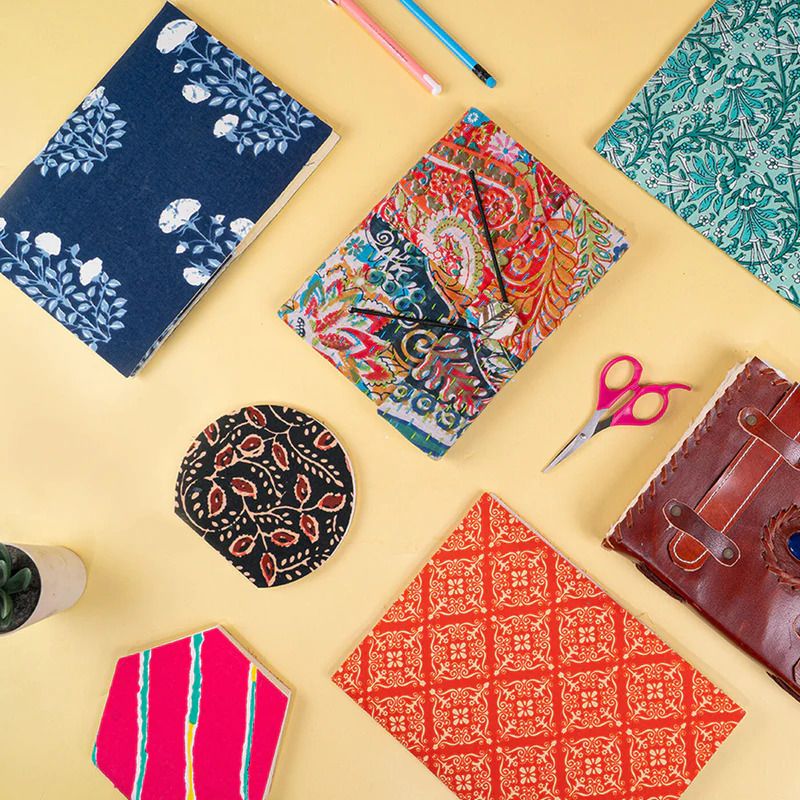 Image via Zwende
How many times have you been unable to find something to write on when you are in the car or at home? Too many times to count, right? Help your guests out by giving them cutesy pocket diaries as mehendi favors. Handy and functional, these diaries can easily be found online at a reasonable rate. 
Nail Polish Sets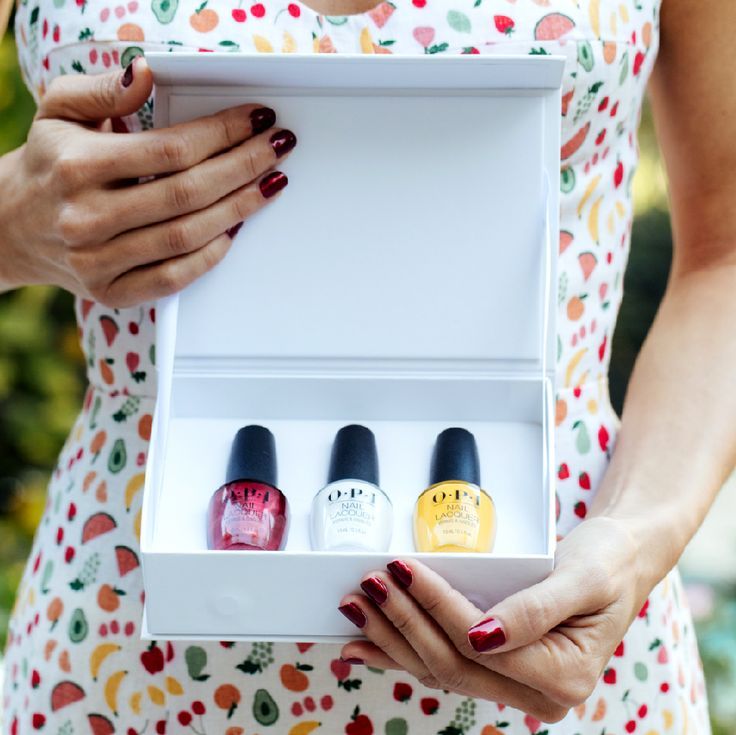 Image via Pinterest
Nail polish sets also make for interesting and usable Mehendi favors! You could go wrong with other makeup things, but nail paints are pretty much generic! OPI does some great ones which come in super cute packaging! You can also give small french manicure kits to your guests as return gifts for the mehendi. 
Personalized Phone Covers
Image via India Mart
Everyone has phone covers for their phones these days! So won't it be a great idea to give personalized phone covers as mehendi favors to your guests? Check out Prerto for personalized covers that have your guest's initials printed on them or Peeperly for some fun, floral printed covers with bracelets.  
Scented Candles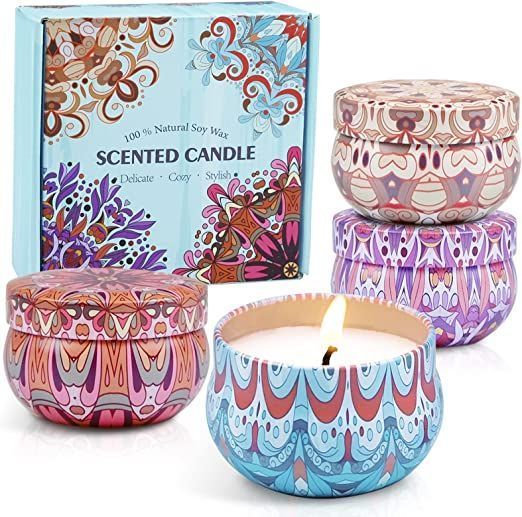 Image via Pinterest
Who doesn't love scented candles? It's a great gift for younger as well as older guests!
Henna-Inspired Lavender Sachets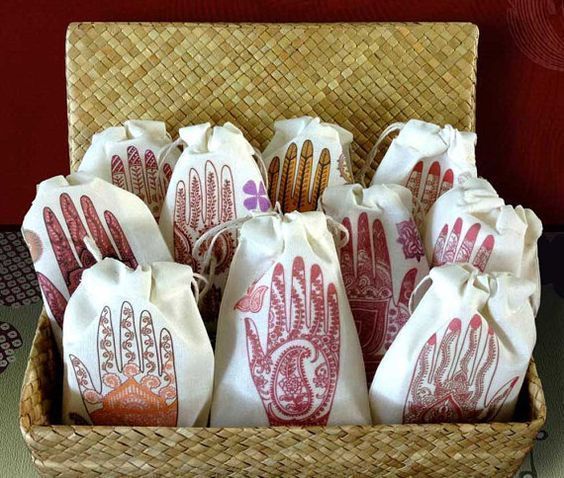 Image via Pinterest
We love how adorable these henna-inspired bags are!  You can get bags like these made and get whatever you want packed inside it! This one has lavender sachets-another new and trending idea for mehendi favors. 
Tea or Coffee Hampers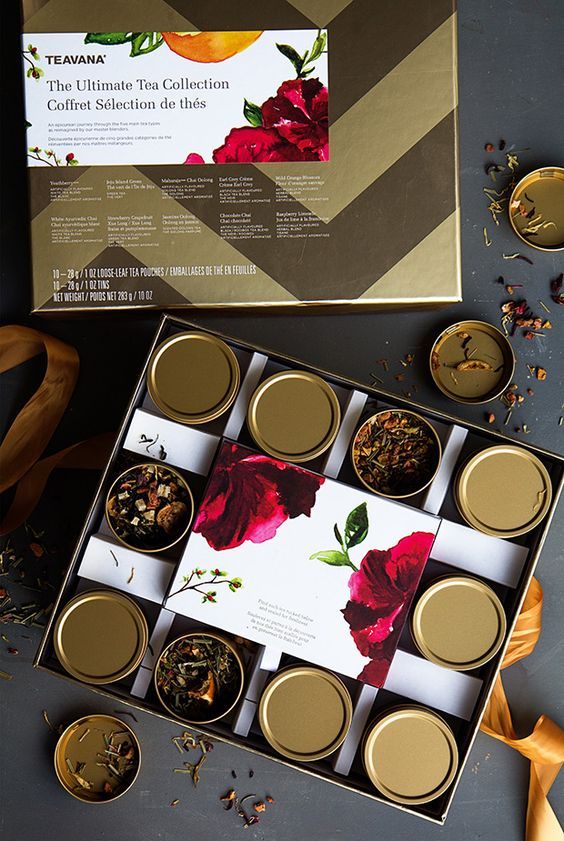 Image via Pinterest
We are seeing a lot of tea and coffee hampers being distributed these days! Hop onto this viral trend and you can give your guests an assortment of different tea or coffee blends as mehendi favors. Twinings, Blue Tokai Coffee Roasters and Organic India are some brands that can help you out with this!   
Customized Confectionary Items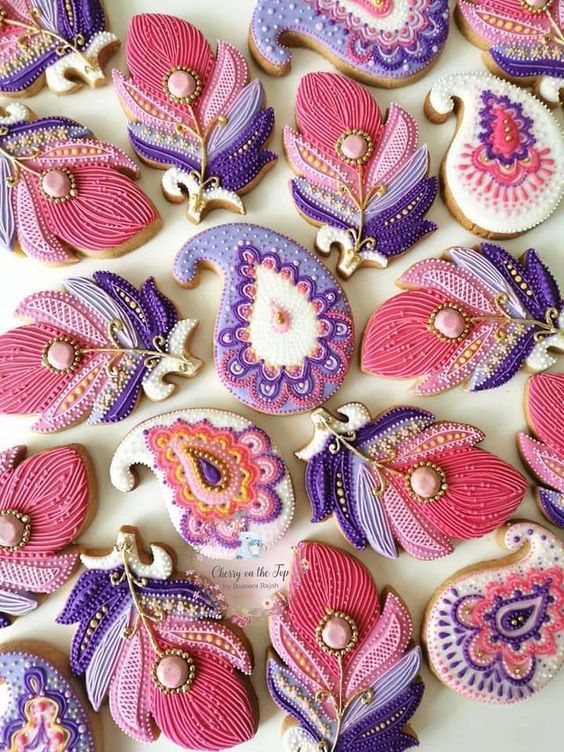 Image via Pinterest
Be it macaroons, cupcakes or cookies-you can get all these confectionary items customized, and gift boxes of an assortment of all these items to your guests on the mehendi function. You'll find lots of bakeries that can customize all these bakery items for your mehendi. If you are thinking of gifting macaroons as mehendi favor boxes, check out MIAM Patisserie in Delhi! 
We are sure your head must be buzzing with ideas for mehendi favors now! We can't wait to see what viral mehendi favors you go ahead with! 
ALSO READ: Unique and Gorgeous Mehendi Designs we are Giving our Hearts To!
*Updated by Riya Agarwala