Vibrant Floral Hairdos For Your Summer Mehendi!
Brideys, picture this: you, surrounded by blooming flowers, rocking enchanting hairstyles that bring out nature's splendor. We're talking delicate flower crowns, intricate floral braids, and all sorts of whimsical creations that effortlessly blend fresh blossoms with your elegant style. These floral masterpieces will have you looking mesmerizing and totally in sync with the colorful vibe of your summer Mehendi celebration. So get inspired as we dive into an amazing collection of floral hairdos that will leave you absolutely enchanted. Scroll away! 
Starting off with these blooming beauties!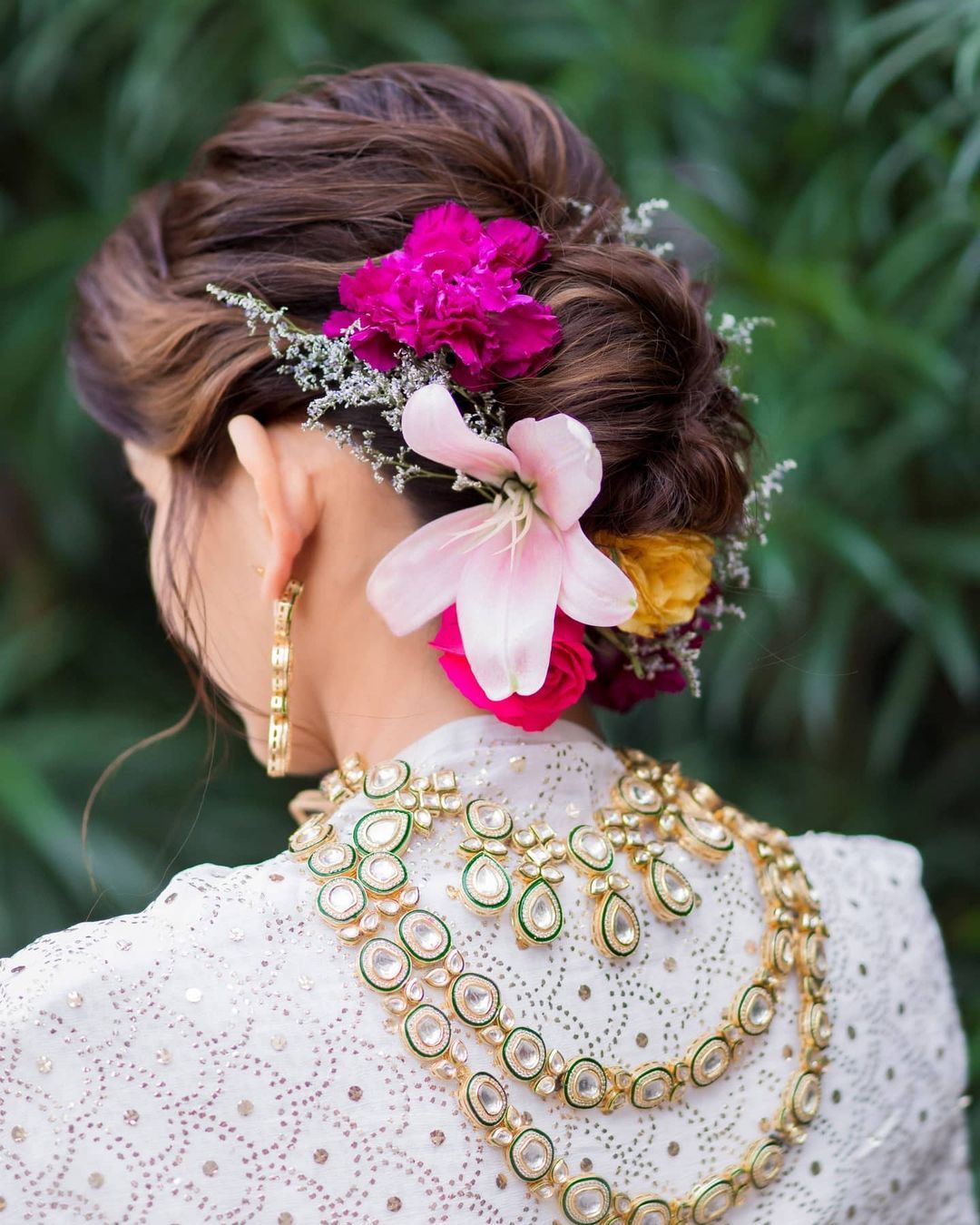 Image via: Orange The Salon★ 4.6
Want to add a pop of colour to your muted ensembles? Look no further than these mesmerizingly vibrant beauties! Their eye-catching hues will instantly elevate your outfit. 
Floral Wavy Wonderland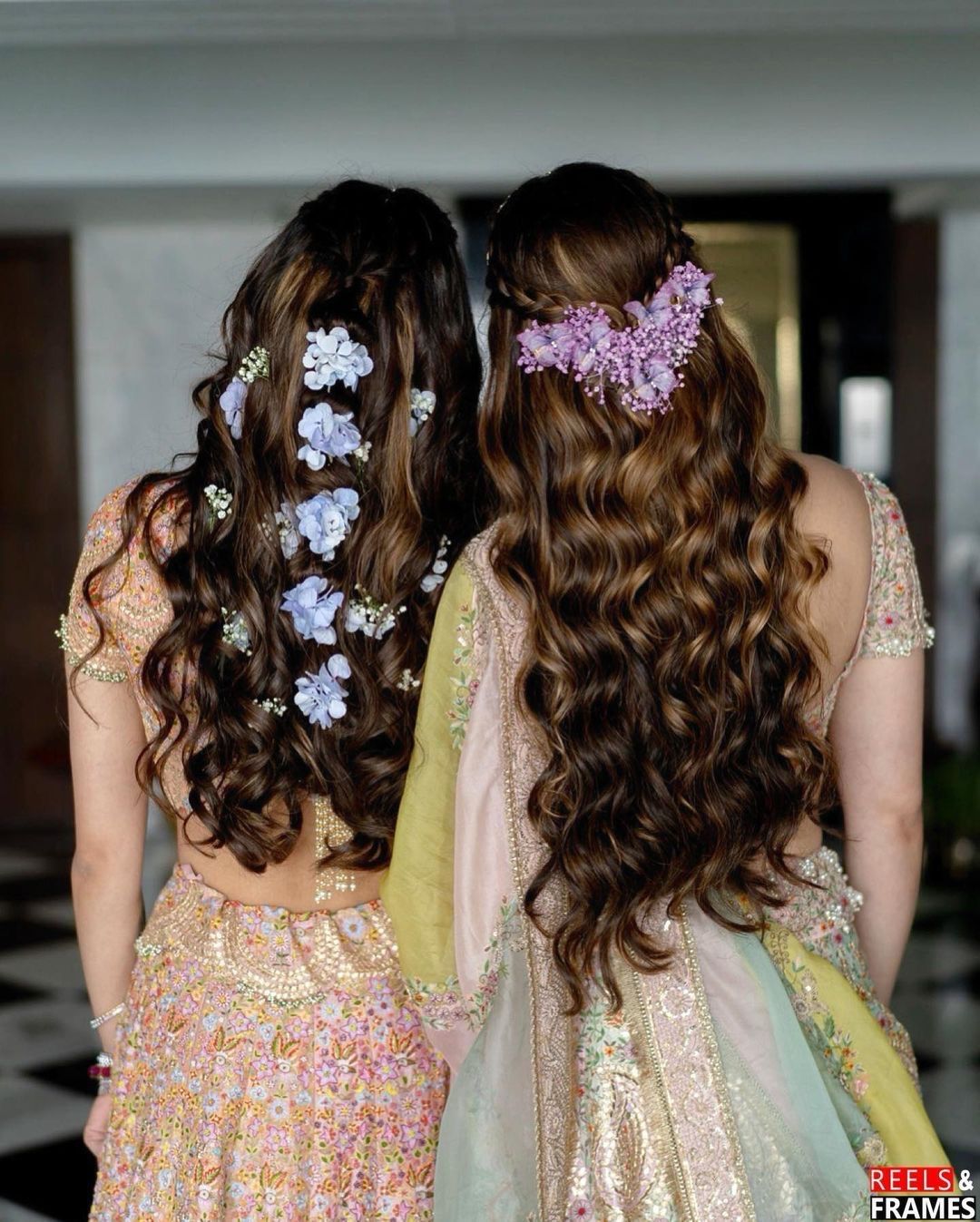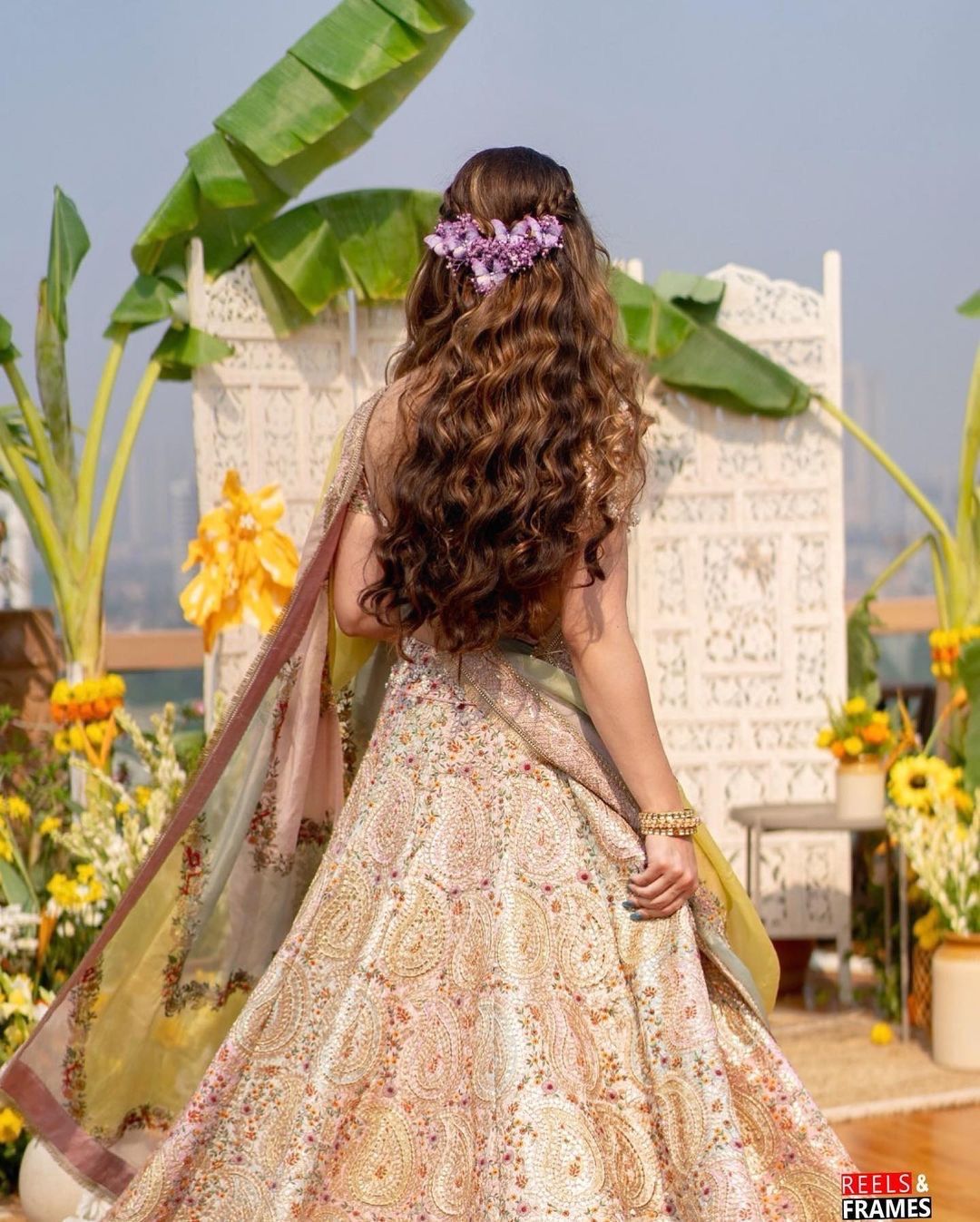 Images via:Reelsandframes★ 5
One can never go wrong with wavy hairdos, these stunning styles are all about the little details that take your look to a whole new level and add a touch of enchantment to your style with cascading waves. 
Messy Braids for the win!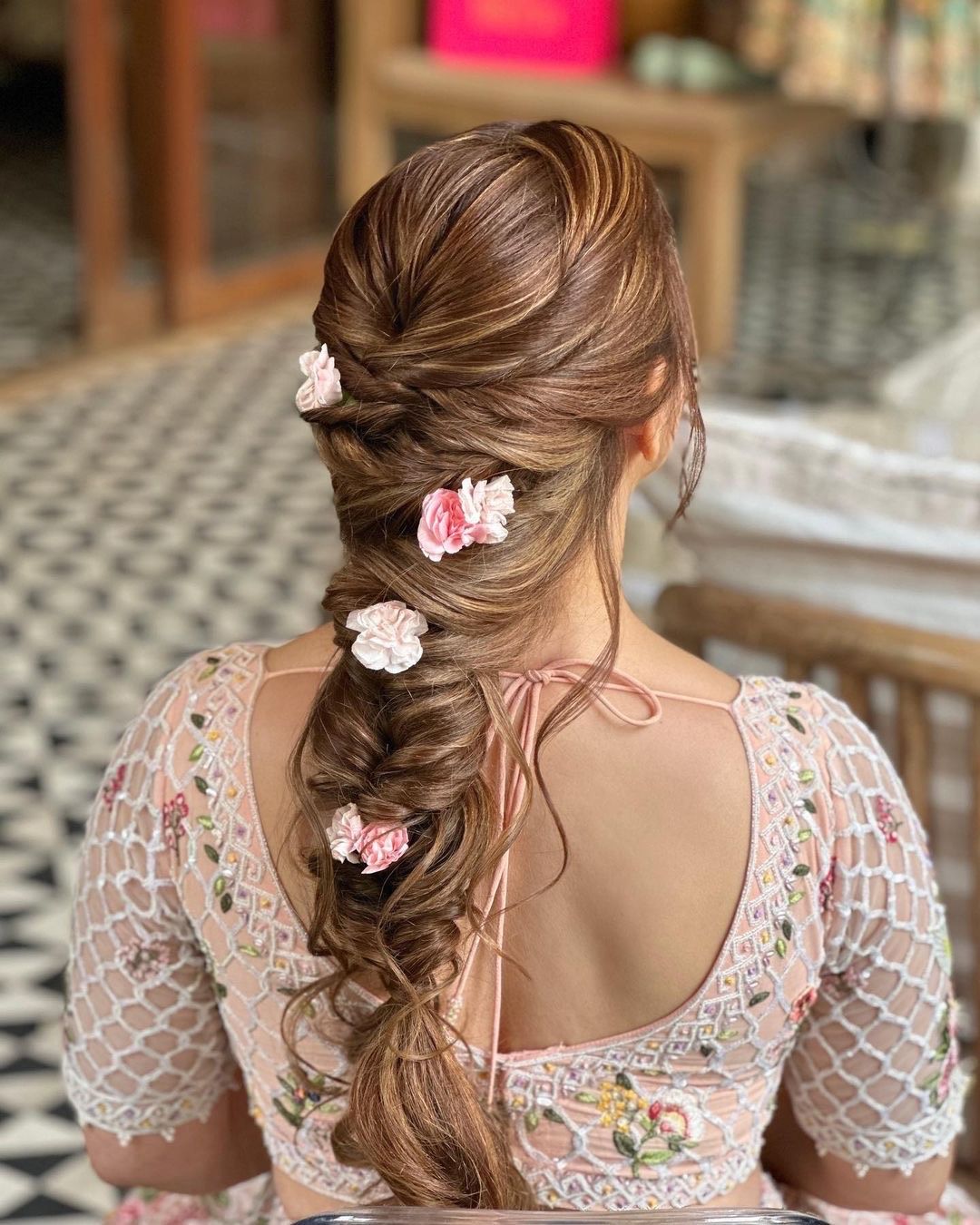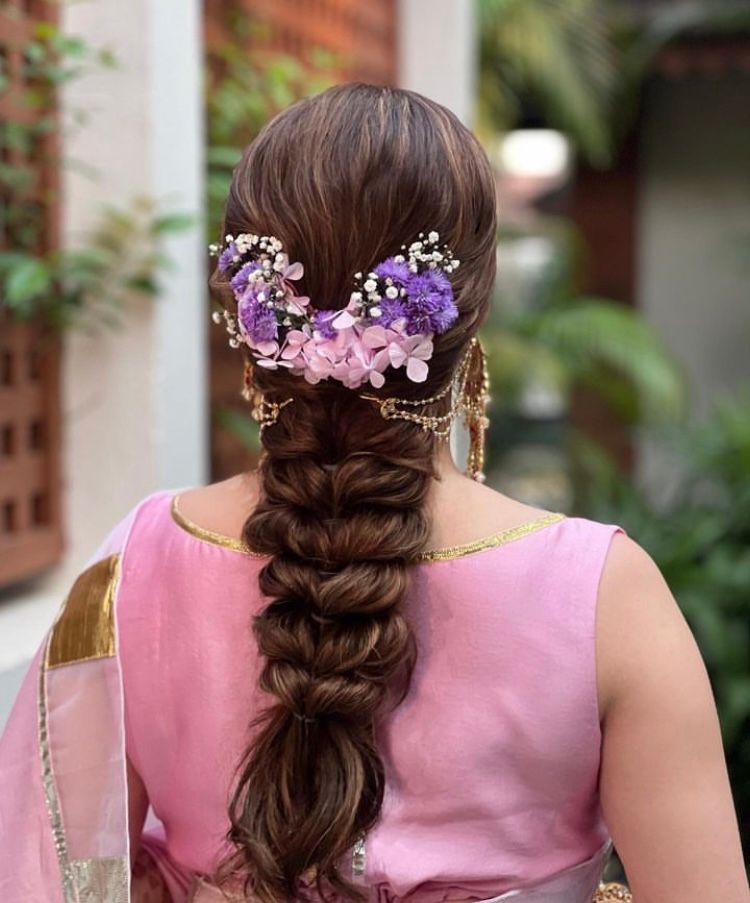 Images via: Doll You Up By S
Take your Mehendi look up a notch with these stunning bespoke braids that are as fun as they are manageable! These braids are the perfect way to look chic and make a statement. 
Burst of Butterflies!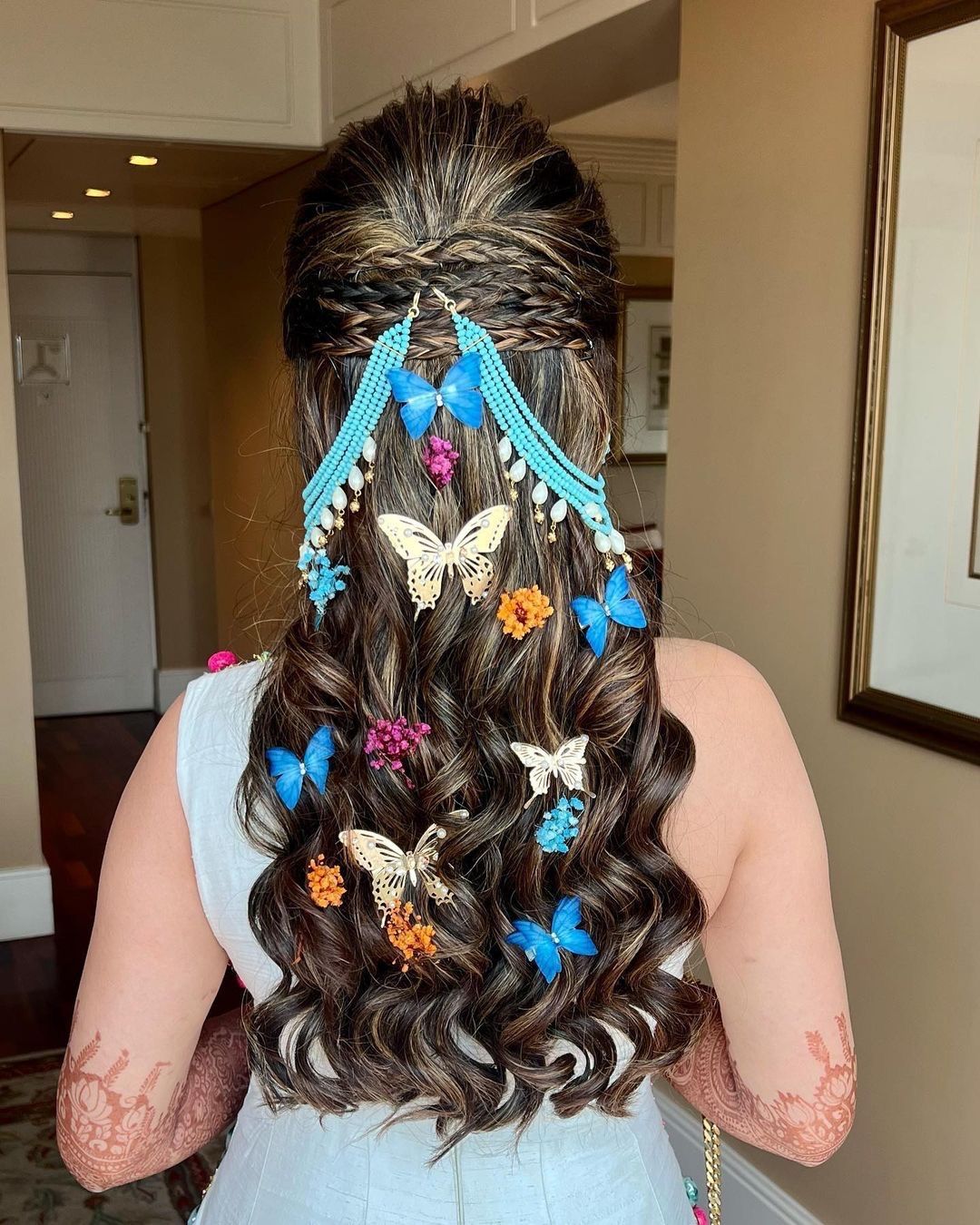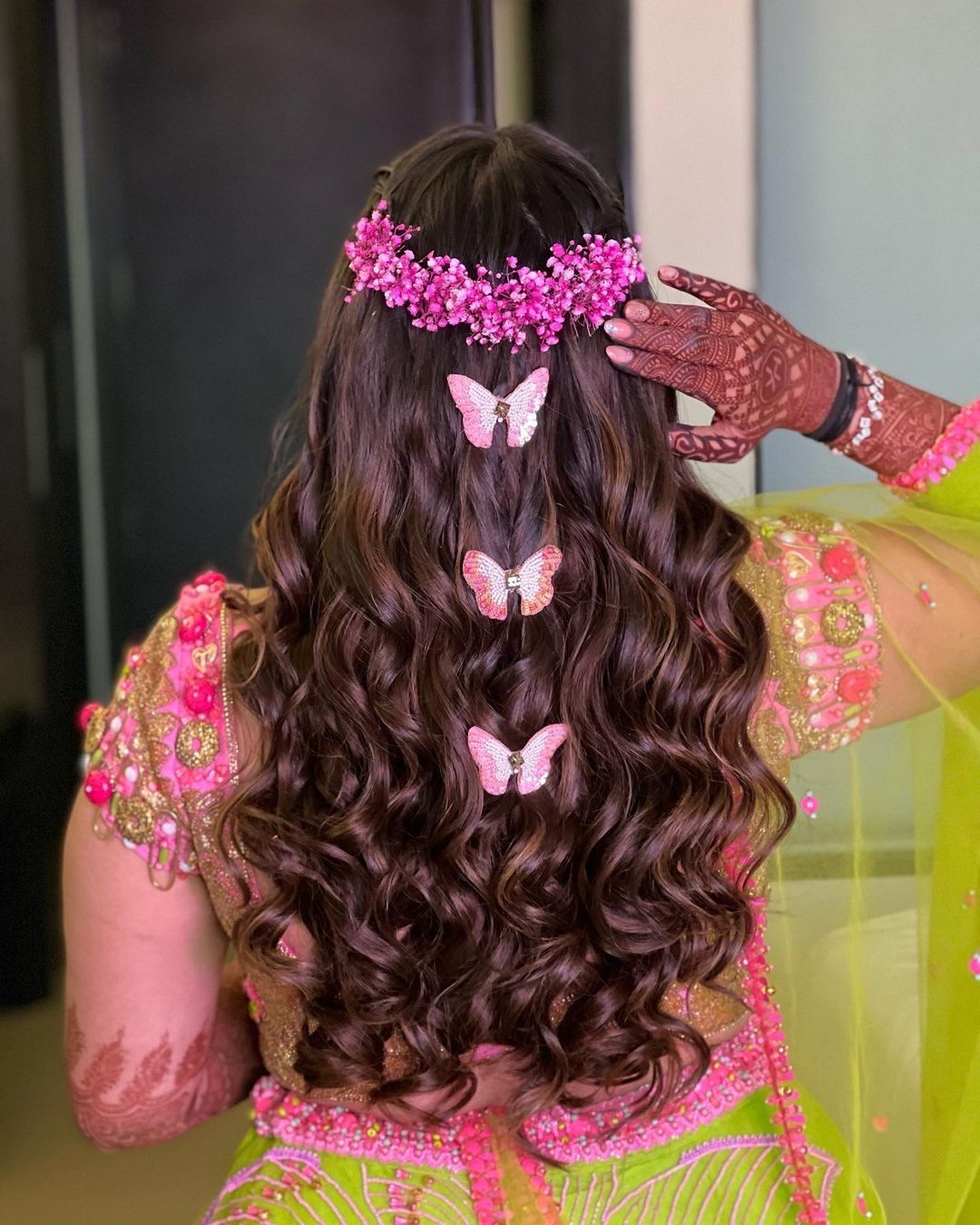 Images via: Hair By Anisha Nagpal , Ritika Hairstylist
Flutter like a butterfly with these exquisite and delicate accessories for your Mehendi hairdo! These dainty butterflies are whimsical and will gracefully adorn your hair. 
Floral Buns that exude elegance!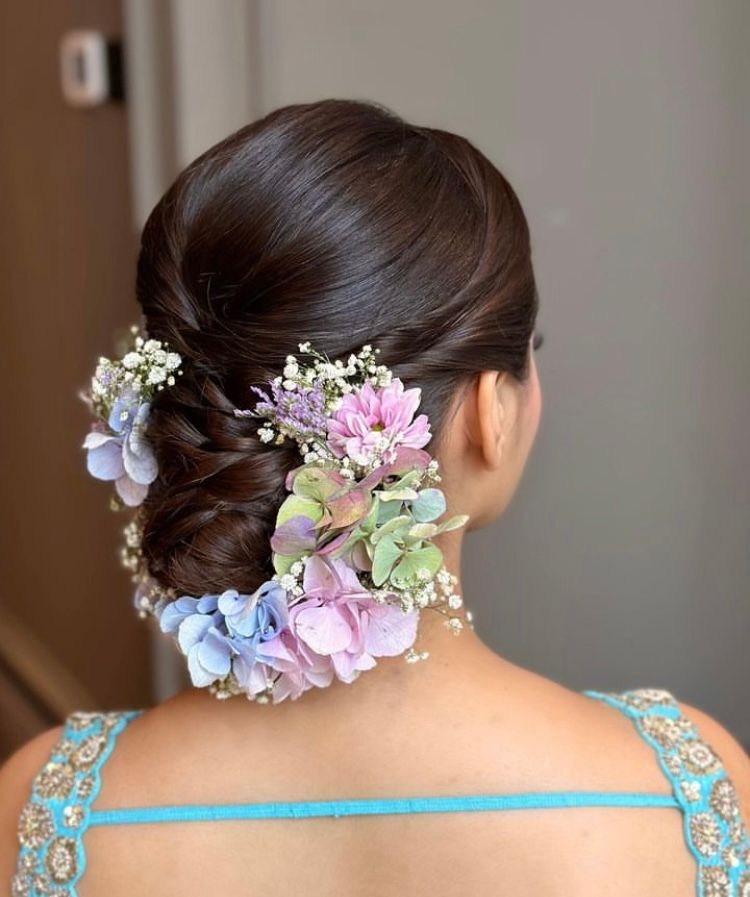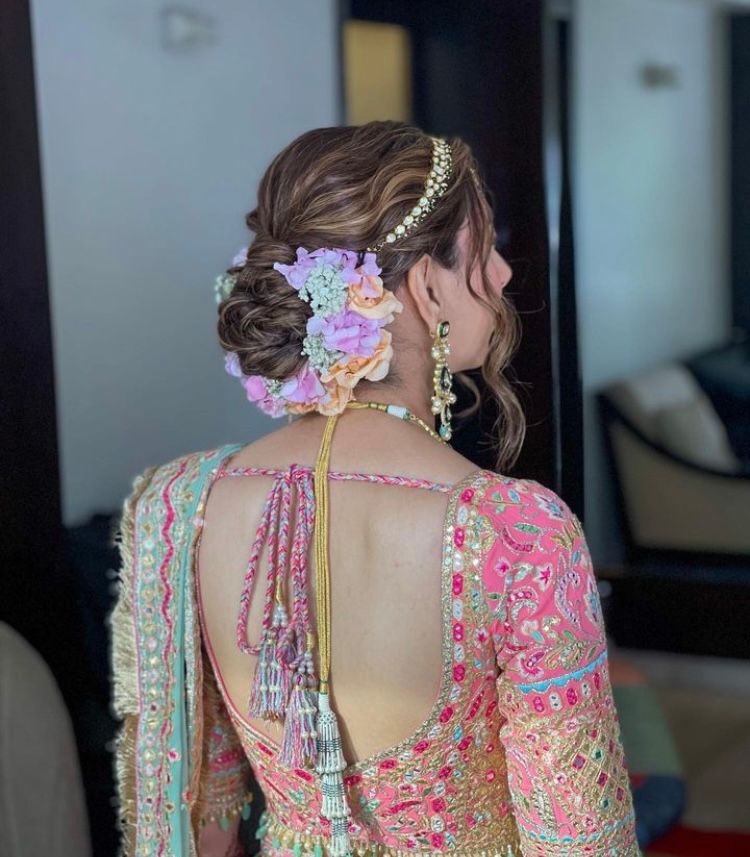 Images via: Doll You Up By S, Hair By Anisha Nagpal 
Indulge in timeless elegance with the ever-classic bridal bun adorned with a delightful dash of pastel florals. Every aspect of this hairdo exudes grace, making it an absolute showstopper. 
Quirky Quotient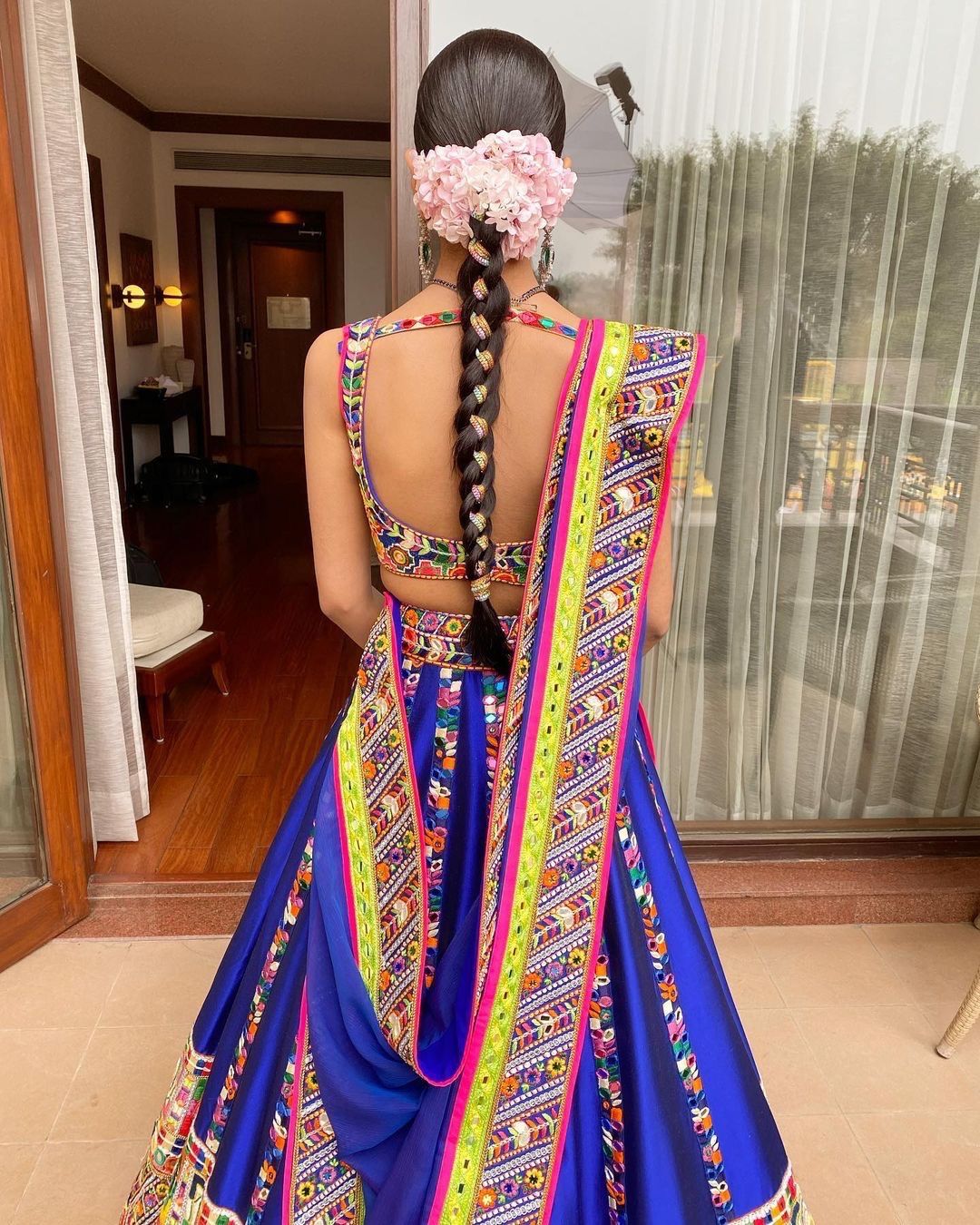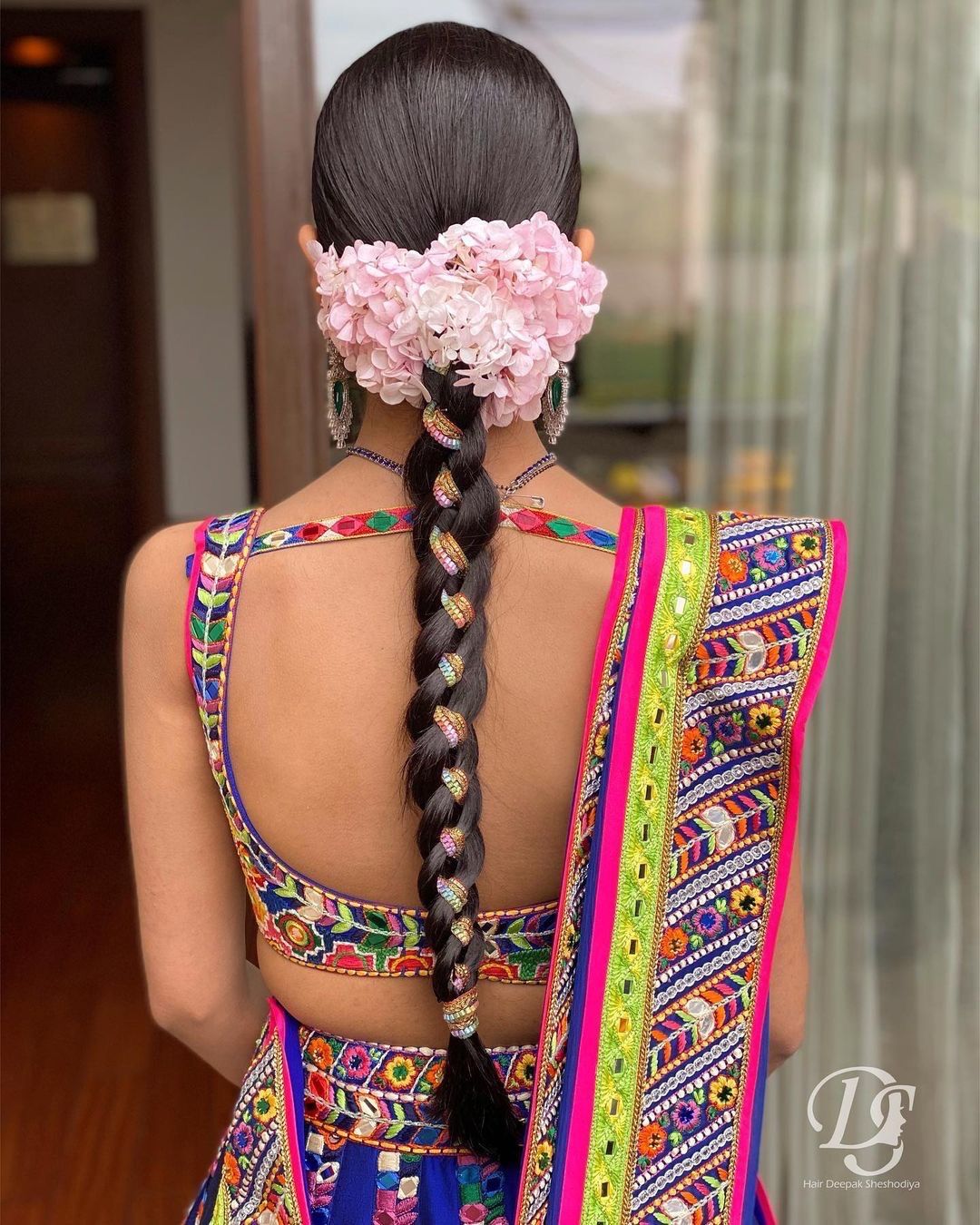 Images via: Hair Deepak Sheshodiya
Embrace your quirky side with these boho-chic braids. These braided hairstyles not only add a touch of playfulness to your look but are also ideal for those with long hair. 
Disperse Florals that look so cute!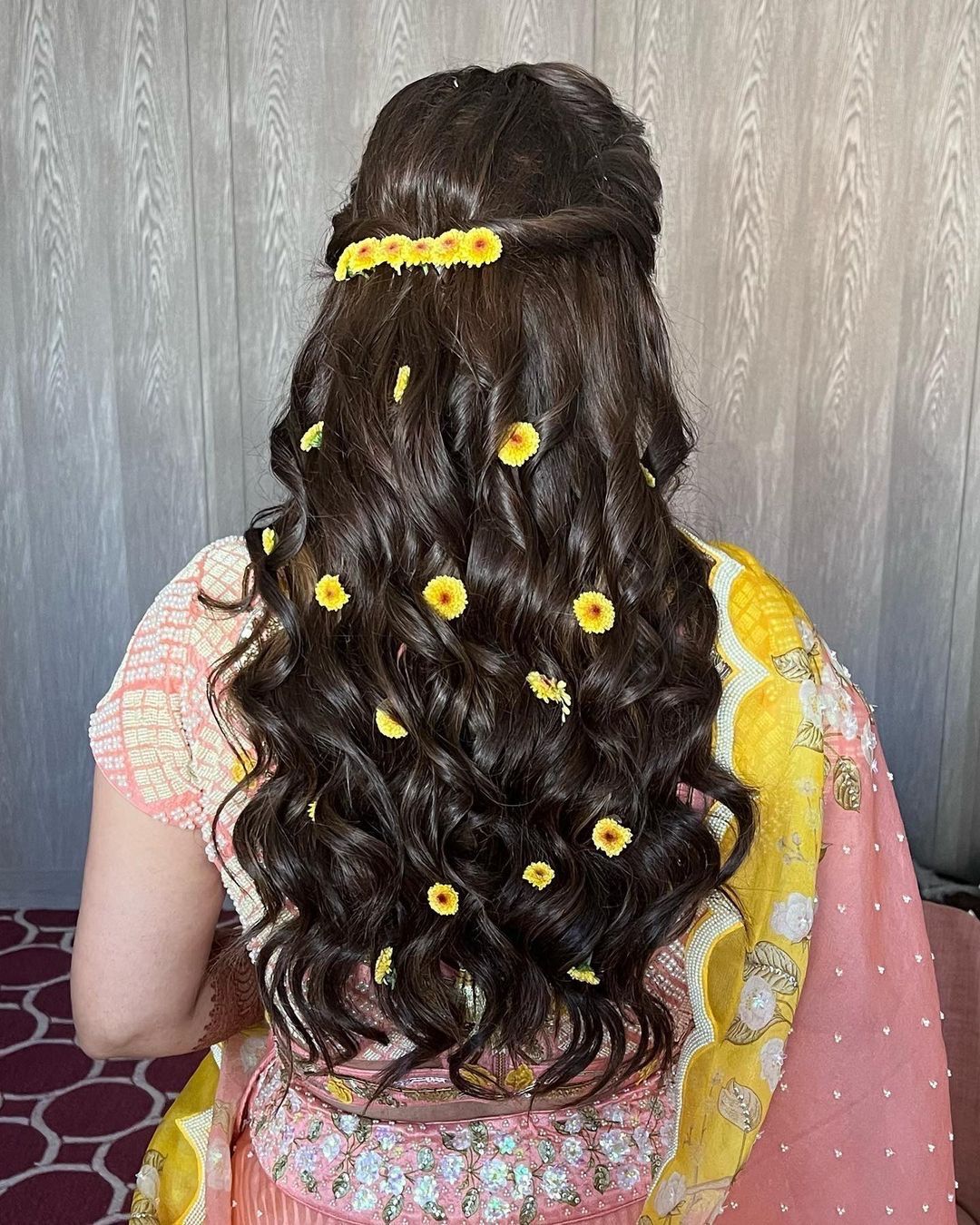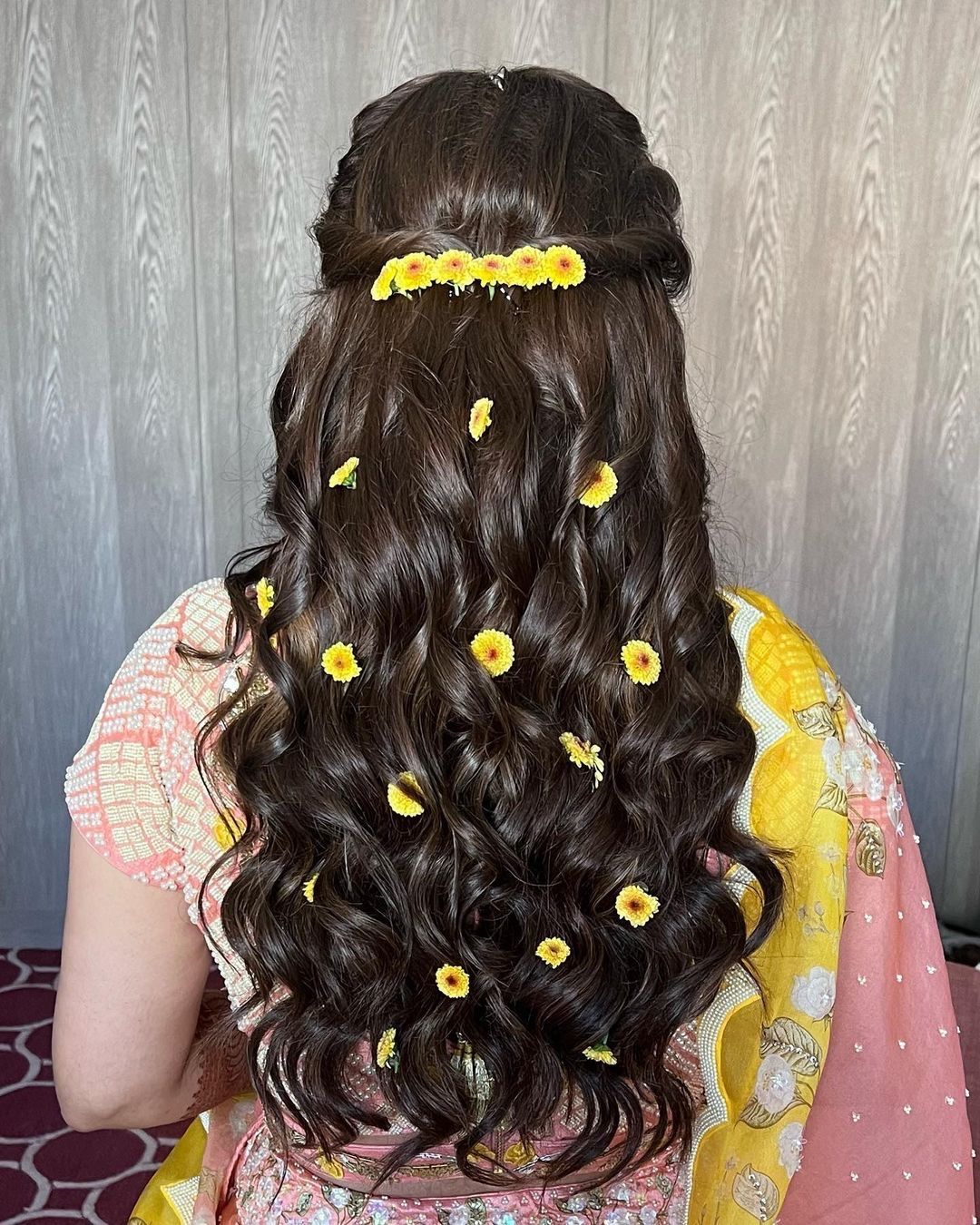 Images via: Ritika Hairstylist
Half up, half down hair with messy waves and just the right amount of dispersed daisies to add a pop of color—what's not to love about this hairdo? 
Touch Of Tangerine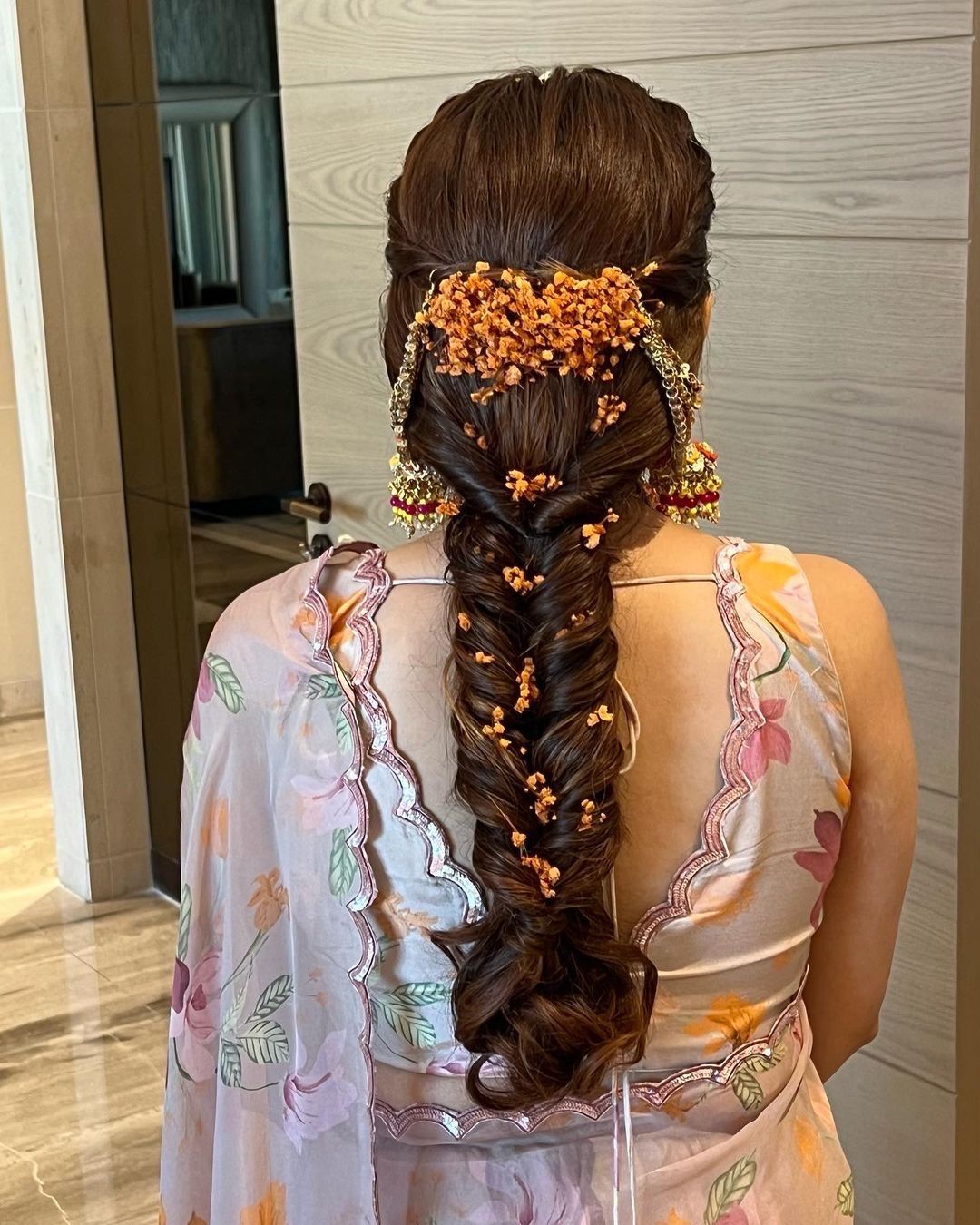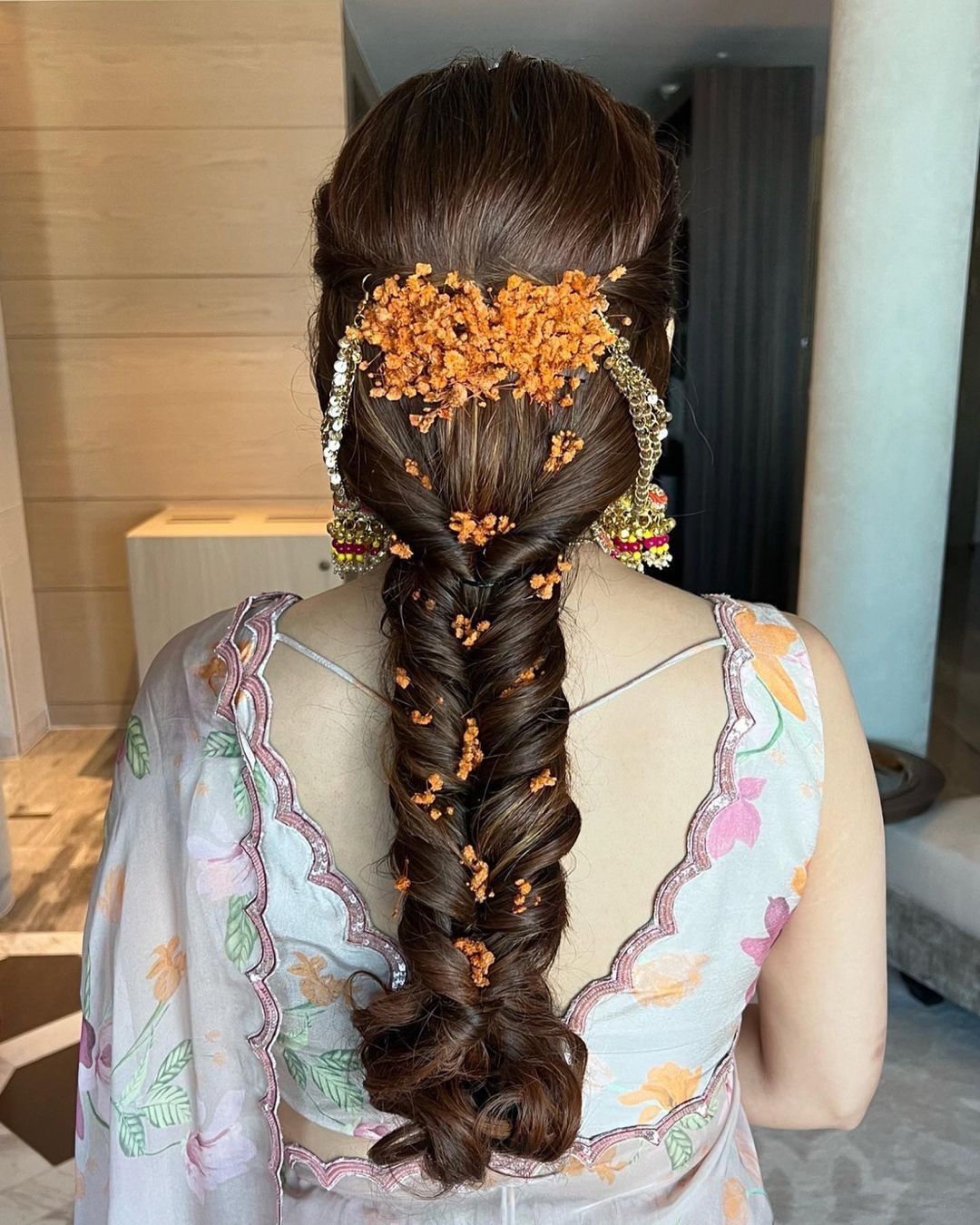 Images via: Ritika Hairstylist
Tangerine is undoubtedly the hue of the season. This vibrant pop of color will effortlessly elevate your look and draw all eyes to you. 
Dainty & Delicate Floral Crown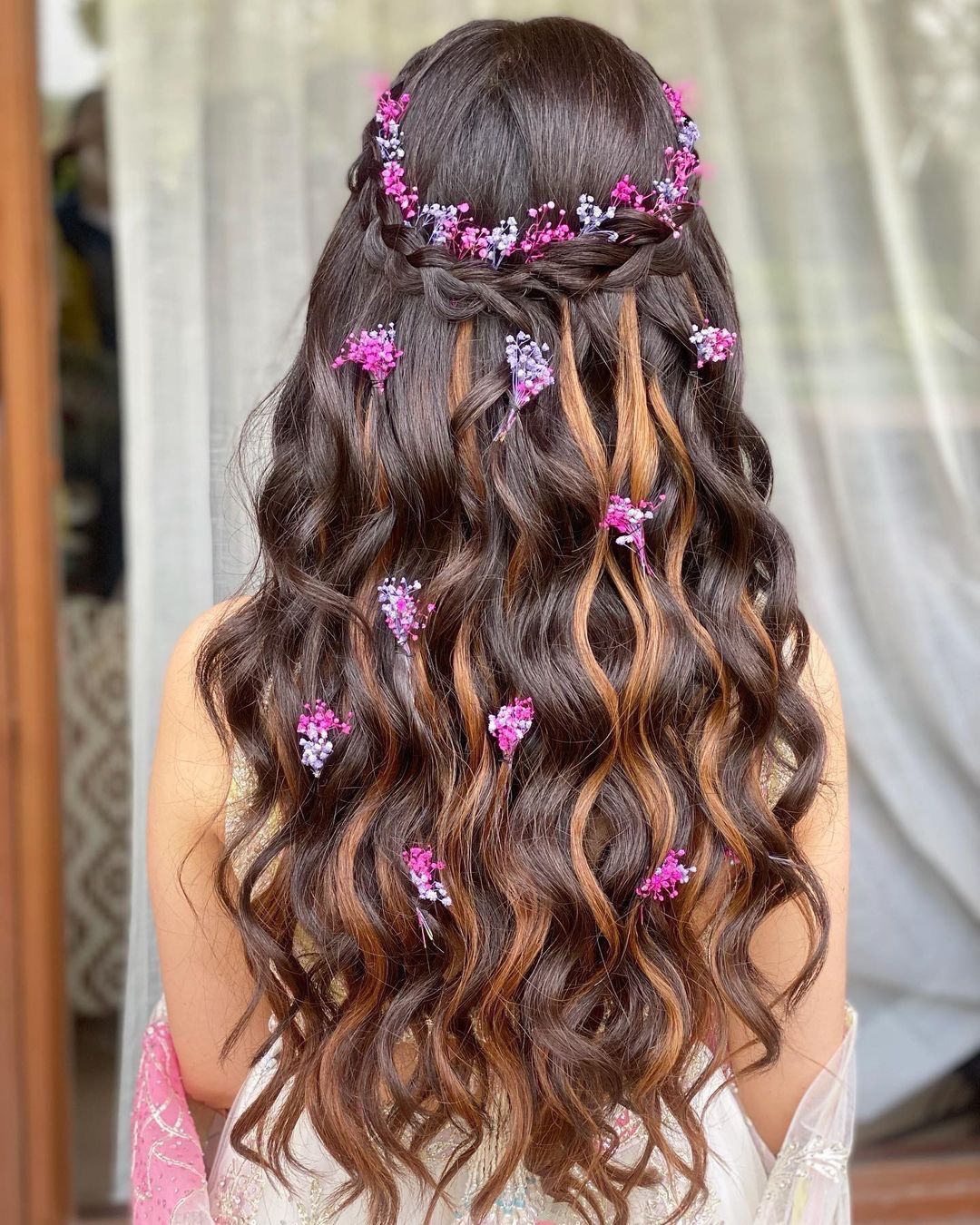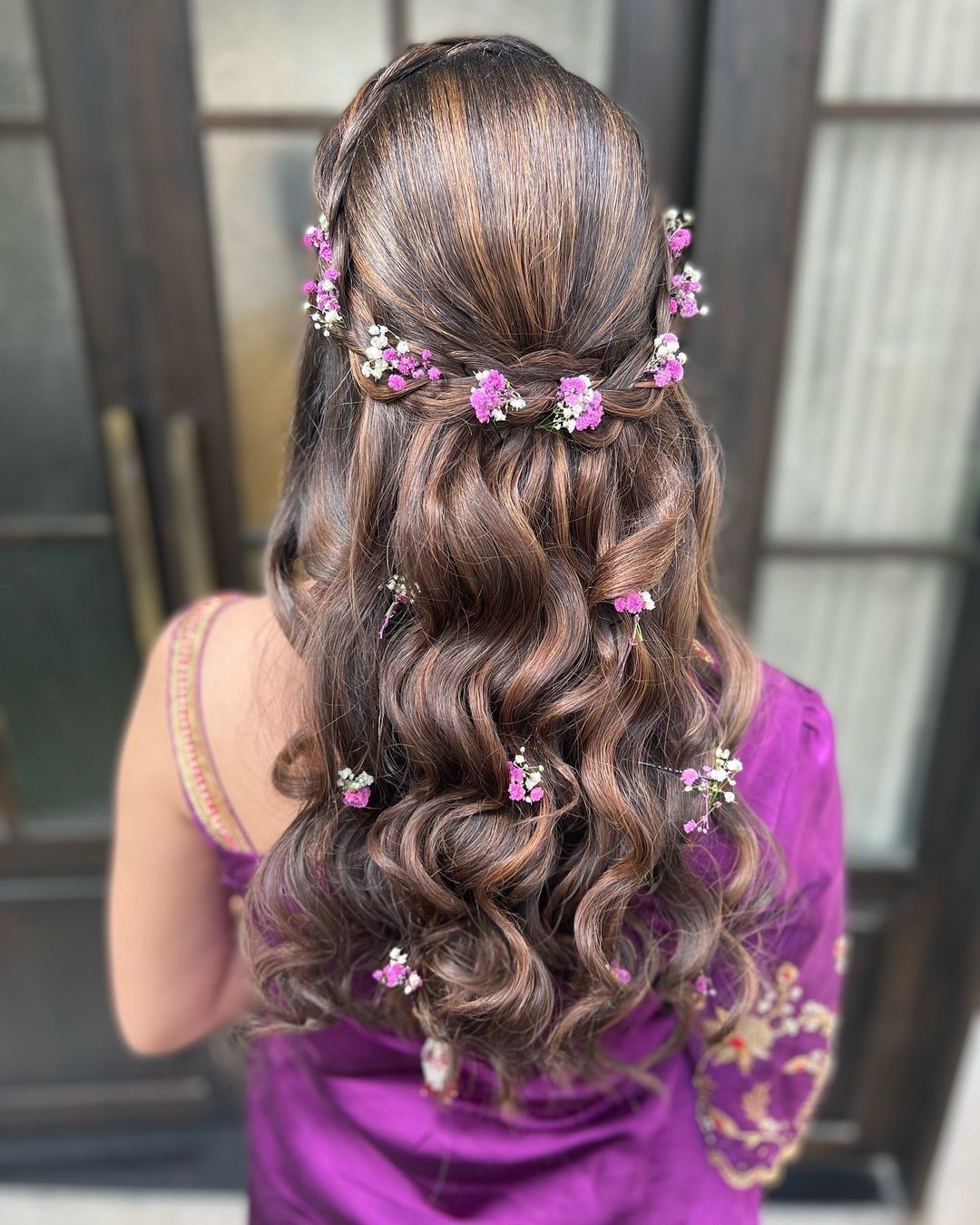 Images via: Nidhi Mardia HMUA , Hair Deepak Sheshodiya
When the memo calls for princessy vibes, this is the ultimate hairdo you must opt for!
Which floral hairdo do you love the most from these? Tell us in the comments below!